When starting a cleaning business, you want to save money in any way possible. However, insurance for your cleaning business is not somewhere to cut costs. If your business is stuck with a bill due to an injury or damage, you will be out a lot more money than your monthly insurance bill. 
Almost all cleaning businesses need general liability insurance. However, there are three additional types of insurances to consider for your cleaning service, which include:
Business Owners Policy (BOP)
Workman's Compensation Insurance
Commercial Auto Insurance
Not all of these are required for all types of cleaning businesses. It depends on the services your cleaning company provides and your location. 
Types Of Insurances

 
There are four types of insurance that cleaning companies may need or want to consider. Depending on your company's services, the location of your business, and what you wish to be covered for, you may need multiple types of insurance.
The four types of insurance to consider are: 
General Liability Insurance

 

Business Owners Policy (BOP)
Workers Compensation Insurance

 

Commercial Auto Insurance

 
Check out this article to know the existing cleaning business certificates.
General Liability Insurance
At the minimum, you should get general liability insurance for your cleaning business. General liability insurance costs approximately $530 a year. Imagine if your cleaning company was cleaning a client's carpets and your chemicals reacted poorly to the type of carpet, and the carpet got damaged and needed to be replaced. 
Without general liability insurance, you may be liable to pay to replace the carpet. The client could sue and take your company to court over the damages as well, and you would be stuck paying for the high court costs for your case as well. Depending on your policy, you should be covered when you have general liability insurance, and insurance will help with the bill and legal fees. This makes the $530 a year price tag seem like a great deal! 
Depending on the state, general liability insurance may be required by law as well. If your cleaning business is caught without at minimum having general liability insurance in these states, you could potentially face penalties and fines for your business. General liability insurance is essential for cleaning services since your business will frequently be working at other locations instead of your building.
Even if it is not required in your state, you will want to consider it if your cleaning service offers:
Carpet Cleaning

 

Residential Cleaning

 

Dry Cleaning (Or Other Laundry Services)

 

Office Cleaning

 
It is essential to check into what the insurance policy that you plan on buying covers. Depending on the specific policy that you choose for your cleaning business, general liability insurance will cover: 
Bodily Injury Claims
Property Damage Claims
Personal Injury Claims
Copyright Infringement that can happen during advertising
Business Owners Policy (BOP)

 
Many businesses choose to get a Business Owners Policy (BOP) for added protection to their business. BOP offers a variety of protections, including:
Fire Protection
Theft Protection
Natural Disasters

 
BOP insurance costs approximately $520 a year. This covers both the bodily injury caused by any of these factors. If your cleaning business has a building where you keep supplies or employees meet, BOP will provide insurance protection to the building for your cleaning service. 
Workers Compensation Insurance

 
Workers compensation insurance, also sometimes referred to as workers comp for short, covers you and your employees in case someone gets injured on the job. Workers' compensation insurance will cover you and your employee's medical bills, help provide income for them while they are off work due to their injuries and offer disability benefits. 
Some states do require all cleaning services to provide workers' compensation insurance, and your cleaning business can face penalties without it. Workers' compensation varies; however workers' compensation insurance costs approximately $1785 per month or less. 
Commercial Auto Insurance

 
Not all cleaning services will need commercial auto insurance. Commercial auto insurance may be needed if you provide a company vehicle for transportation for your employees to get to their job site. 
Suppose one of your employees is driving your cleaning company's car and is involved in an accident, whether the accident is their fault or not. In that case, commercial auto insurance will cover the company vehicle and cover your employee if they are injured in the accident. 
Check out this article to get some ideas about housekeeping training topics list.
Benefits To Having Insurance for Your Cleaning Business
When starting your cleaning business, insurance is something to invest in. Although it is another monthly expense to your business, it is worth it in the long term.
The Bureau of Labor Statistics (BLS) estimates that cleaning service employees suffer 50,000 injuries a year on average. Imagine not having your cleaning business insured and being sued, then having to cover court costs and medical bills.Some reasons to make sure you have a good insurance policy include: 
Peace of Mind
Safe from Legal Trouble
Make Your Cleaning Service Reputable

 
Peace of Mind

 
Insurance for your cleaning business can get expensive depending on the policy you choose. Still, it is worth the peace of mind knowing that you, your employees, and your business are covered if an accident or disaster occurs. 
You never know when a fire could happen to your business, and it can cost you a lot of money to pay for repairs and replacing cleaning supplies and equipment. By having an insurance policy, you will know that if a fire were to happen, you would be covered and safe from being financially responsible for hundreds or thousands of dollars. 
Safe from Legal Trouble

 
Many states require cleaning businesses to have at least one type of insurance. If your business is caught breaking this law, you are at risk of heavy fines and penalties. Breaking the law is not the only legal trouble you can get into by not having your cleaning business insured. You and your cleaning business can easily get sued. 
If someone slips on a wet floor that your company recently cleaned, then that person may choose to sue your cleaning company. Court costs alone can get expensive. Additionally, if your company is found responsible, you may have to pay for that person's medical expenses. Insurance would help protect you and your company financially if this were to occur. 
Making Your Cleaning Service Reputable

 
Having different types of insurance will help your company stand out. By having certain types of insurance, such as workman's compensation insurance, your company can stand out as a better employer. 
Offering workman's compensation insurance will have more people wanting to work for you. Having more applicants allows you to have more potential applicants to choose from. Having a lot of applicants is a good thing. This allows you to pick the best of the best to work for your cleaning business. 
Good insurance policies can also help you win cleaning contracts. Advertising that your cleaning service has additional insurance policies can help your cleaning service stand out against your competitors. 
Factors That Determine The Cost of Insurance

 
Several factors will determine how much you will have to pay for your cleaning service's insurance. Factors that will affect how much your business must pay for insurance include: 
Size of Your Business
Risks Involved in Your Company
Location of Your Business

 
Size of Business

 
Having fewer employees and a smaller or no building to cover will cost you less than a large company with a large building to run out of. 
Risks Involved in Your Company

 
Some cleaning companies see insurance companies as "safer" to insure than others. A cleaning company that offers window cleaning to large commercial buildings where they need to go on ladders frequently may be seen by the insurance company as "riskier" than a home cleaning business.  
Location of Your Business

 
Every state has different requirements when it comes to business insurance rules and regulations. It is essential to check with your state to ensure that your cleaning business is following all of the rules with insurance.  
Look Around and Invest In an Insurance Policy Today
Insurance is an added expense to make sure you budget for when running a cleaning business. Having insurance for your cleaning business helps your business's reputation and keeps you out of potential legal trouble. Insurance gives you peace of mind in case a problem occurs. 
Frequently Asked Questions
What factors determine the cost of a workman's compensation insurance?

 
Workman's compensation insurance cost varies based on three factors which include: 
Number of employees to cover
Type of work

 

Past claims

 
The cost of a workman's compensation varies the most out of the four types of insurance cleaning services should consider since every cleaning business is different. 
What are the dangers that cleaning company employees frequently face on the job?

 
Employees for cleaning companies have a dangerous job and face many potential dangers that can lead to them being off work for an extended period. This is why workman's compensation insurance is essential. Risk factors for cleaning service employees include: 
Exposures Hazardous Chemicals

 

Exposure to Body Fluids (including bloodborne pathogens)

 

Muscle Injuries (e.g., back injuries from heavy lifting)

 

Slips and falls

 
To learn more on how to start your own cleaning business, check out my startup documents here.
Please note that the contents of this blog are for informational and entertainment purposes only and should not be construed as legal advice. Any action taken based on the information provided in this blog is solely at your own risk. Additionally, all images used in this blog are generated under the CC0 license of Creative Commons, which means they are free to use for any purpose without attribution.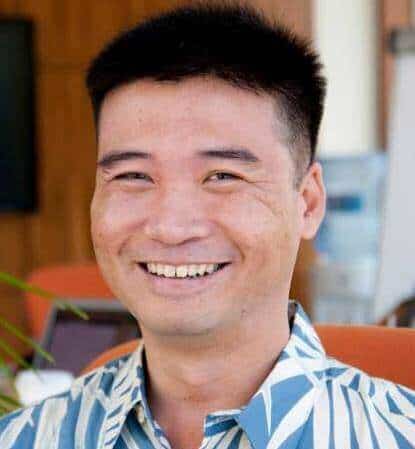 About the author. Entrepreneur and Cleaning Business Fan.
Hi! I am Shawn and I am a happy individual who happens to be an entrepreneur. I have owned several types of businesses in my life from a coffee shop to an import and export business to an online review business plus a few more and now I create online cleaning business resources for those interested in starting new ventures. It's demanding work but I love it. I do it for those passionate about their business and their goals. That's why when I meet a cleaning business owner, I see myself. I know how hard the struggle is to retain clients, find good employees and keep the business growing all while trying to stay competitive.
That's why I created Cleaning Business Boss: I want to help cleaning business owners like you build a thriving business that brings you endless joy and supports your ideal lifestyle.