There are many certificates that you can earn through several classes in the cleaning industry. However, none are as prestigious as having earned BICS qualifications. Founded in 1961 by a group of individuals seeking recognition to the cleaning industry and consisting of over 45,000 corporate and individual members, the British Institute of Cleaning Sciences (BICS) claims to be "the largest independent, a professional and educational body within the cleaning industry." Having successfully qualified over 15,000 applicants, the BICS is known worldwide as the industry standard about cleaning techniques and general safety knowledge.
Issued by the British Institute of Cleaning Sciences, the BICS Cleaning Operators Proficiency Certificate is a qualification that provides benchmark skills throughout the cleaning industry. The BICS Cleaning Operators Proficiency Certificate is internationally recognized and is divided into the following qualifications:
CPSS License to Practice (LTP)
CPSS Skills Training
CPSS Accredited Trainer
CPSS Assessor Training
CLEANLOGIC Courses and Workshops
CPSS License to Practice (LTP)
The first course authored by BICS Business is the License to Practice (LTP) training. This course aims to provide essential training to anyone who is in the cleaning industry. The purpose of the License to Practice course is to cover the practicalities and reasoning behind a safer working environment. This course is a prerequisite for any additional training provided by the Cleaning Professional Skills Suite.
The CPSS License to Practice (LTP) course is focused on key information surrounding health and safety and best-practice methodologies. Available either online or in person, the LTP course lasts approximately two hours. There is also a two-hour assessment that must be taken at the end of the course. Amongst many other topics, this course covers electrical safety, risk assessment, the safe operation and care of equipment, and the importance of correct cleaning product dilution.
Issued by the CPSS, the License to Practice certification is just the first step on a long road of knowledge gained through BICS qualifications. However, if you are willing to invest a little more time and energy into your cleaning education, the BICS offers many courses through the CPS S, which can help further your career and the cleaning industry. 
Check out this article to know what are the licenses you need in starting your cleaning business.
CPSS Skills Training
There are three steps to achieving the Cleaning Professional Skills Suite accreditation. The first step to being CPSS certified is to complete the License to Practice course. A candidate must meet LTP certification standards before progressing to Additional, Specialist, and Sector-Specific units. 
Once the candidates complete the License to Practice course, they may advance to the Base and Additional CPSS and BICS qualification units. This aspect of the CPS S course is focused on a wide array of knowledge about cleaning skills. Upon completion of the base and additional units of the CPSS training, the participant will be awarded a skills card, which lists all of the skills acquired during this course.
Once you have completed the base and additional units of your CPSS training, you will then have the opportunity to advance your skills and experience by becoming a certified cleaning specialist. This is achieved through the specialist units and Sector-Specific units of the CPSS course, of which there are many available. This training is especially beneficial to anybody working in a specific environment of the cleaning profession.
CPSS Accredited Trainer
The next step to gaining BICS qualifications is to become a certified BICS Accredited Trainer. Becoming a BICS accredited trainer affords people the opportunity to share the vast amount of knowledge acquired through CPSS training with other individuals. For these reasons, those who will benefit from this training most are people in supervisor positions or trainer positions.
The CPSS Accredited Trainer course takes around six hours to complete. This training has many aims. One of which is to assist in overcoming any objections other candidates may have during the course. The course also focuses on the importance of proper planning. CPSS accredited trainers also ensure that candidates have a basic comprehension of the knowledge they are being taught. There may be additional equipment required to take this course. However, this will be covered at the time in which you booked the course.
Becoming an Accredited Trainer through the Cleaning Professional Skills Suite courses is quite an accomplishment. To attain this level of certification, you must have demonstrated an uncanny knowledge of cleaning techniques and safety. The British Institute of Cleaning Sciences is respected throughout the world. Being BICS qualified well iron you vast amounts of respect in your cleaning profession.
CPSS Assessor Training
Becoming qualified through the British Institute of Cleaning Sciences is no small feat. There are several courses available for you to take and several levels of qualifications for you to achieve. Once you have passed the courses involving CPSS skills training oh, and the CPS s accredited trainer course, you may then advance to the CPSS Assessor Training program.
Becoming a qualified CPSS Assessor allows you to train your fellow employees in BICS qualifications. There is a certain prestige that comes with being a CPSS certified Assessor. There are industry standards and extensive knowledge of which you must be highly proficient. Of course, completing the previous three levels of CPSS qualifications is a prerequisite for becoming an Assessor. 
Becoming a certified CPS s Assessor shows that you have a vast knowledge of not only cleaning techniques and safety but also of BICS qualification. Although it may require hard work and discipline on your part, the rewards you reap by becoming a CPSS certified Assessor will pay huge dividends in your future. 
CLEANLOGIC Courses and Workshops
The final aspect of BICS qualifications and CPSS certification is completing additional CLEANLOGIC courses and workshops. Based on extensive BICS technical knowledge and experience, CLEANLOGIC courses and workshops must be taught exclusively by BICS qualified Assessors and Trainers. 
There are six certified CLEANLOGIC courses and workshops available. These courses and workshops include:
Principles of health and safety
Cross-contamination control
Principles of cleaning science
Principles of steam cleaning
Work rates, work loading, calculating, and costs
Cleaning inspection level 1 and level 2
Furthering your BICS qualifications by completing CLEANLOGIC courses and workshops well, I earn you respect throughout the cleaning industry. Not only will you be able to demonstrate a piece of proficient knowledge in cleaning and safety techniques, but you will also be qualified to teach these techniques and pass this knowledge on to others. 
Check out this article to know the insurances you need in starting your cleaning business.
Summary
BICS Business Services (BBS) is a leading training provider for the cleaning industry. All BICS certification through the BBS is accredited. They state that their standards "combine expert knowledge from highly regarded industry professionals allowing them to deliver accredited training and best practice to the industry." Being certified by the British Institute of Cleaning Sciences is an investment in your future and the future of your cleaning business.
There are several online options for your cleaning service to become BICS qualified. Courses are offered in both online and face-to-face formats. Many websites can be found online that offer BICS qualifications. However, the BICS website is perhaps the best place to earn your certification. Additional questions you may have can be answered via the BICS website. There is an option to be contacted by the BICS, as well as membership application information.
Frequently Asked Questions
What are the color codes assigned by the BICS?
The British Institute of Cleaning Sciences has developed a color-coded system to differentiate cleaning products, thus avoiding any confusion and ensuring that the products are used for their intended purposes, and to reduce instances of infection in hospitals. The color red indicates a cleaning product intended for use in bathrooms, on the toilets, and floors. Green is the color of siding to products used in food preparation areas, such as catering in kitchen areas. Clinical and isolation areas require cleaning products with a yellow label. Lower risk areas are assigned products with a blue label.
What are some other recognized certifications for a cleaning business?
Having certifications for your cleaning business is a way to inspire confidence in your customers, ensuring that you will do a thorough and professional cleaning job. Besides BICS qualification, one such certification is to become a Certified Cleaning TECHNICIAN (CCT). Another certification you can obtain for your cleaning business is to become Ecolab Science certified. Your cleaning business may also achieve the Institute of Inspection Cleaning and Restoration Certification (IICRC). Last but certainly not least, your cleaning business can pass the Occupational Safety and Health Administration (OSHA) exam.
Are there any free online courses I can take to further my cleaning career?
There are several online courses offered in various degrees of cleaning certification. Some of these courses are free of charge, While others are paid courses. One example of a course that can be found online that is free of charge is the covid-19 disinfecting course that can be taken online through the World Health Organization website. Known as OpenWho Training, these courses cover a variety of topics, from vaccinations to disinfecting techniques. The courses are mostly available through video format.
To learn more on how to start your own cleaning business, check out my startup documents here.
Please note that the contents of this blog are for informational and entertainment purposes only and should not be construed as legal advice. Any action taken based on the information provided in this blog is solely at your own risk. Additionally, all images used in this blog are generated under the CC0 license of Creative Commons, which means they are free to use for any purpose without attribution.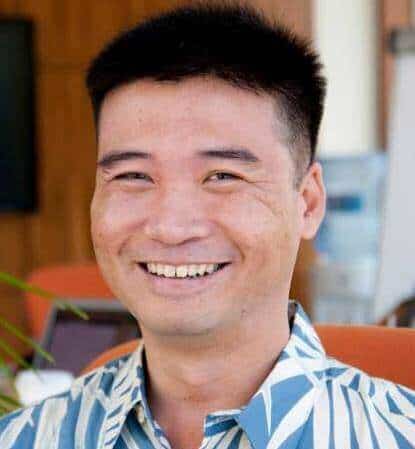 About the author. Entrepreneur and Cleaning Business Fan.
Hi! I am Shawn and I am a happy individual who happens to be an entrepreneur. I have owned several types of businesses in my life from a coffee shop to an import and export business to an online review business plus a few more and now I create online cleaning business resources for those interested in starting new ventures. It's demanding work but I love it. I do it for those passionate about their business and their goals. That's why when I meet a cleaning business owner, I see myself. I know how hard the struggle is to retain clients, find good employees and keep the business growing all while trying to stay competitive.
That's why I created Cleaning Business Boss: I want to help cleaning business owners like you build a thriving business that brings you endless joy and supports your ideal lifestyle.