Cleaning businesses have plenty in common with other businesses. Perhaps the most significant thing that all businesses, small or large, have in common is their need for good advertising. An effective marketing campaign is essential to a good business plan. The website WorkWave states that the most critical aspects of marketing are product, price, promotion, and place. Marketing not only helps you to reach new customers, but it can also be an effective tool for regaining former customers.
The ten most effective marketing tips for your cleaning business are:
Learn your target audience
Create a brand for your cleaning business
Develop an eye-catching website
Utilize all forms of social media available
Grow your subscription email list
Network with other businesses
Maintain a good business reputation
Ask your customers to review your cleaning business
Don't be afraid to think outside of the box
Become a certified cleaning business
Learn Your Target Audience
Whether it is a cleaning business or otherwise, any good business is expected to know its target audience. The website The Balance Small Business defines a target audience as "the demographic of people most likely to be interested in a company's product or service." Knowing your target audience provides you with the advantage of knowing exactly to whom you are marketing. 
Simply having this knowledge gives you a leg up on your competition when it comes to marketing. This can be the difference between having significant customer growth and remaining stagnant or possibly even losing valuable cleaning contracts. No cleaning business can be sustained with that business model.
Check out this article to know more marketing strategies to advertise your cleaning business.
Create Your Brand
Your brand is what customers associate most with your business. You might say that your brand essentially defines your business. A good brand is a great marketing tool that can serve your cleaning business for years to come. However, a poorly thought-out brand can harm the future growth of your cleaning business.
Branding Mag states that having a good brand is more than just an aesthetic component of your cleaning business. The brand also provides "familiarity, meaning, fondness, and reassurance," which can lead to an increased workload for your business and an increased profit margin as well.
Develop an Eye-Catching Website
An eye-catching website is an integral part of any good digital marketing campaign. A good website can be defined by several qualities. Business News Daily suggests using a few of the following tips to  make your cleaning business's website an effective marketing tool:
Choose a great domain name
Choose a good web host and build your pages
Set up a system that gives your customers the convenience of paying you online
Invest in Search Engine Optimization (SEO) and website maintenance
By following these steps, you can develop the eye-catching website your cleaning business deserves. The website will serve you well as a digital marketing tool, allowing you to grow your cleaning business and gain new cleaning contracts.
Utilize All Forms of Social Media
Social media such as Facebook, Twitter, and Instagram defines your presence in the digital market space. If you find the prospect of starting a social media account for your cleaning business a little intimidating, Sprout Social has provided the following guidelines:
Have a specific strategy for each social media platform
Be consistent in your posts
Focus on the message of your business
Be mindful of what's currently trending
Measure and analyze your results
Invest in implementing video content in your posts
By following these simple guidelines, you can rest assured that your cleaning service is going to have a great social media account that gets lots of attention, resulting in plenty of future customers.
Grow Your Subscription Email List
Email marketing campaigns are one facet of drip marketing campaigns, which are marketing campaigns in which a slow and steady stream of information is sent out. Growing your email list is not the arduous task it may initially appear to be. Campaign Monitor has provided a few simple ways to grow your email subscriptions. They are as follows:
Use social media
Include short how-to videos in your emails
Use referrals, giveaways, and sweepstakes
Invest in preventing pop-up ads

 
If you make good use of these tips and suggestions, along with providing a well-written and informative newsletter, you will have the luxury of watching your email subscriptions increase significantly, making this aspect of your digital marketing campaign a success.
Network With Other Businesses
People utilize networking to achieve a practically inconceivable amount of things in their respective lives. The same can be said with businesses. As an invaluable marketing tool for your cleaning business, networking has the potential of putting you in the right places and providing you with the opportunity to meet people from all walks of life. 
These are people who may need the services you provide or know someone else who might need them as well. If you are looking for a great place to start a good business network, check with your local Chamber of Commerce. They can provide you with not only the names of local businesses but also with a schedule of events where you can meet other business owners.
Maintain a Good Business Reputation
Your reputation speaks volumes about you as a person. The same applies to your cleaning business. A good business reputation is an incredible asset to your business, as well as a priceless marketing tool. We all know that word-of-mouth advertising is the least expensive and most valuable form of advertising for your cleaning business. 
Per the website CommPro, a bad reputation can have a profound effect on more than your bottom line. It can also have a direct effect on hiring costs and employee retention.
Maintaining a good reputation for your cleaning business is one of the easiest things you can do that will have an impact on future business and employee morale, both of which are good for business.
Ask Your Customers for Referrals
Establishing a good referral program is another inexpensive way to market your cleaning business. A good rewards program gives your customers some much-needed incentive to refer your cleaning business to their family, friends, or colleagues.
If your customers are of the impression that you have done a thorough and professional job in their businesses or homes, they will be more than happy to refer your cleaning service in exchange for a small discount. This is a win-win, as it keeps current customers happy and will get you new customers in the future.
Think Outside the Box
Thinking outside of the box is more than just a catchphrase. It is an often underutilized and overlooked marketing tool that costs nothing to put to use. We have all heard that the definition of insanity is doing things the same way while expecting the results to differ. This is also applicable to marketing your cleaning business. 
As with a few other marketing aspects, this also comes with a caveat. You will have to do a little thinking. What can you do to market your business to other cleaning services? A quick online search can provide you with lots of new and exciting marketing ideas for your cleaning business. All that's left is for you to land all of the new clients your fresh new marketing approach will provide.
Looking for ways how to market your cleaning services to realtors? Check out this article to know how.
Become a Certified Cleaning Business
There are several certifications you can obtain for your cleaning business. The Occupational Safety and Health Administration (OSHA), the Certified Cleaning Technician (CCT) certification and the Institute of Inspection, Cleaning, and Restoration Certification (IICRC) are just a few certifications that will help you to market your business as a professional organization it is. 
Becoming a certified cleaning business speaks volumes for your business's reputation. There are several online courses available from many different providers. Choose the courses you want from the provider you like, and your certified cleaning business will be raking in lots of new customers.
Your cleaning business has the potential to grow as much, or as little, as you want. However, you must be willing to put in the necessary marketing work. While some of these marketing tactics may initially be a little costly, they will pay big dividends in your business's future. The effort you put into it today will directly affect the results you achieve tomorrow and for years to come.
Frequently Asked Questions
How do I improve my cleaning business?
As with any business, cleaning businesses cannot afford to stay stagnant if they want to grow. Improving your cleaning business will be in direct correlation with an improved bottom line. Jobber Academy has offered several suggestions for improving your cleaning business. A few of these suggestions include:
Implementing a referral or rewards program
Create face-to-face contact
Develop partnerships with other businesses
Ensure professionalism and top-notch security
Provide great service
What do customers look for in a cleaning service?
Just as they have with most businesses, most customers have a list of prerequisites they are looking for in a cleaning company, whether it is commercial or residential. The Janitor Store says most customers want the following qualities in a cleaning service:
They want you to do quality work.
They expect flexibility in the services you offer
Your employees must be courteous, well-trained, and trustworthy
Provide quick responses and simple, accurate cleaning quotes
Make sure you are running a full-service cleaning company
Follow through on all of your promises
To learn more on how to start your own cleaning business, check out my startup documents here.
Please note that the contents of this blog are for informational and entertainment purposes only and should not be construed as legal advice. Any action taken based on the information provided in this blog is solely at your own risk. Additionally, all images used in this blog are generated under the CC0 license of Creative Commons, which means they are free to use for any purpose without attribution.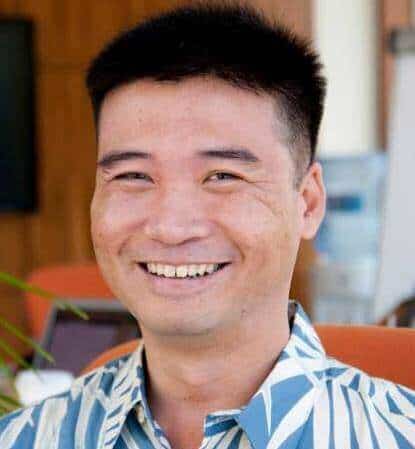 About the author. Entrepreneur and Cleaning Business Fan.
Hi! I am Shawn and I am a happy individual who happens to be an entrepreneur. I have owned several types of businesses in my life from a coffee shop to an import and export business to an online review business plus a few more and now I create online cleaning business resources for those interested in starting new ventures. It's demanding work but I love it. I do it for those passionate about their business and their goals. That's why when I meet a cleaning business owner, I see myself. I know how hard the struggle is to retain clients, find good employees and keep the business growing all while trying to stay competitive.
That's why I created Cleaning Business Boss: I want to help cleaning business owners like you build a thriving business that brings you endless joy and supports your ideal lifestyle.