Do you have a desire to keep things neat? Are dirt and dust your arch-nemesis? You can turn your passion for cleanliness and orderliness into a fulfilling, lucrative career by establishing your own cleaning business.
There are many different types of cleaning business certifications for both individuals and companies. Suppose your goal as a cleaning business professional is to provide chemical spill clean-up, or commercial cleaning for hospitals, medical centers, or restaurants. In that case, there is a high probability that your state may require you to become officially certified in those specialized areas. Certification is usually not required if your cleaning business is working only with residential or office clean-up.
However, becoming certified by an accredited cleaning association can benefit your cleaning business by showing your clients that you and your business have been vetted and ratified by an objective source.
Are cleaning certifications a real thing?
If we're honest, there's a funny little truth about cleaning certifications, well, all certifications. They don't always "certify" what they imply. Like the medical and beauty industries, many industries offer highly respected and regulated certifications through accredited continuing education sources. However, you can also become a certified psychic for $200 online. I'm not joking in the least, and it's a real thing. 
In the cleaning industry, there's a bit of both. You could easily pay for an hour-long "certification" course in customer service, frame your expensive piece of paper, and display it in the center of your office, but will that truly help your business grow? You could likely learn just as much from speaking to other business owners or reading blogs and forums about customer service, and you can do all that for free!
Conversely, OSHA (the Occupational Safety and Health Administration) has a 68-hour Public Sector Safety and Health Fundamentals Certification Program for the General Industry that covers topics ranging from safety and health management to accident investigations. 
By no means am I here to judge what you deem to be an integral part of running a successful cleaning business. There is nothing wrong with learning for the sake of learning (especially when we're talking about growing your cleaning business). Still, you need to be mindful that some cleaning certifications carry more weight and clout than others. It won't benefit you or your business to waste time and money on something that won't help you grow your cleaning business and attract new clients.
Check out this article about housekeeping training topics list.
So, how do I know which cleaning certifications will benefit my cleaning business?
The right certifications for your cleaning business may be grossly different from those needed by someone else in the same field. Attempting to pursue and obtain every certification in the cleaning industry would take you years to complete and cost a lot of money. For new or even seasoned owners attempting to grow a client base and stake their claims for cleaning in their area, pursuing multiple certifications can take valuable time and money away from your business, narrowing the vast list of cleaning certifications to those that are best suited for your cleaning business and where you would like for your cleaning business to expand to in the future. 
A few things that you need to consider when choosing the best cleaning certifications for your business are:
Cost
What is your budget for investing in cleaning certifications? Will the cost outweigh the benefit gained for your business?
Competition
What cleaning certifications do your competitors have that are giving them an edge over your business?
Time
Will you or your employees have the time available to devote to the programs associated with the certifications? 
Where can I find reputable cleaning certifications?
There are numerous organizations in the United States and abroad that offer general and sector-specific courses and certifications. The most recognized and trusted organizations for cleaning and janitorial services education and certification include:
The Janitorial Store
Since 2005, the Janitorial Store has provided education, training, and certifications. Some certification programs offered are General Cleaning, Janitorial Hazard Communication, Green Cleaning, and Infection Control.
The International Sanitary Supply Association (ISSA)
One of the largest cleaning industry associations and offers both individual and company level certifications, including the Cleaning Industry Management Standard (CIMS) and CIMS GB (Green Building).
Building Service Contractors Association International (BSCAI)
This organization caters specifically to building service contractors and offers commercial cleaning.
Green Seal
This organization is dedicated to the development of environmental standards, education, and certifications. 
The Cleaning Management Institute (CMI)
This 20-year-old company aims at custodians who would like to learn basic and advanced commercial building cleaning skills.
The Institute of Inspection, Cleaning, and Restoration (IIRC)
This organization offers a House Cleaning Technician certification designed specifically for home cleaning businesses. The IIRC also has carpet cleaning, hard floor care, mold removal, and other specialty certifications. 
Check out this article to know if you need a license when cleaning houses.
I have the time, the money, and know where to go. So, which certifications should I invest in?
As I might have mentioned, the certifications that will best benefit you and your cleaning business will wholly depend on you! With that said, here are a few certifications for you to take into consideration:
CIMS certification from ISSA
This certification applies primarily to the management aspects of your cleaning business and covers service delivery, quality systems, human resources, management commitment, green cleaning, and health and safety stewardship.
CIMS-GB (green building) certification from ISSA
Includes everything in the basic CIMS certification with the added education of environmentally-conscious cleaning methods, chemical disposal, and much more. Upon completion of the CIMS-GB certification, not only are you 'certified' green, but you also qualify your customers for their green certification. 
Custodial Technician certification from ISSA
This course covers customer service, cleaning chemistry, hard floors, carpet cleaning, surface cleaning, restroom cleaning, and more. 
Cleaning 101 certifications from CMI
This program will certify that you understand why you clean, the important aspects of cleaning for health, and safely executing your cleaning services.
Restroom care certification from CMI
You will learn common concerns in restroom cleaning, preparation, procedures, odor elimination, disinfection, safety considerations, and much more.
General office cleaning certification from CMI
This program covers trash collection, dusting, breakroom, and restroom cleaning, mopping, vacuuming, cleaning procedures, equipment preparation, and more.
Carpet care certification from CMI
This program covers popular carpet cleaning methods like dry chemical cleaning, spin bonnet carpet cleaning, and more.
Janitorial hazard communication certification from CMI
This program covers the goal of hazard communication, risks of working with hazardous chemicals, safety data sheets (SDS), globally harmonized system (GHS), workplace hazardous material information sheets (WHMIS), bloodborne pathogens, cleaning the blood and bodily fluids, protection methods, ventilation equipment and much more.
Hard Floor Care Certification from CMI
This program covers floor service types, sweeping, mopping, entrance mats, dust mopping, vacuuming procedures, baseboard cleaning, spray buffing, floor polishing, equipment care, and cleaning, stripping and floor finishing, and more.
Small Business (SBA) certification from the United States government
There are several SBA certifications offered and include 8(a) business development, HUBZone small business, woman-owned small business, service-disabled veteran-owned small business, and others. Obtaining an SBA certification comes with numerous benefits like limited business competition, preferential treatment, small-business set-aside government contracts, and more.
House cleaning technician certification from IICRC
This program includes sanitizing, disinfecting, non-disaster restoration, routine home maintenance, effective and safe cleaning techniques, and more.
OSHA Safety and Health Specialist Program for General Industry certification from OSHA
This 68-hour course covers OSHA safety and health standards, industrial hygiene, hazardous materials, respiratory protection, health hazard awareness, pandemic illness preparedness, noise hazards, and much more.
Registered building service manager certification from BSCAI
This certification course covers everything from cleaning, safety, maintenance, green cleaning, and customer relations to general management duties, quality control, security, chemicals, and more.
Certified building service executive certification from BSCAI
This course covers insurance, taxes, bids, accounting, contract writing, supervision, green cleaning, and more.
Certificate of Completion
The certifications you choose to pursue (or not pursue) for yourself and your business depend on several factors. They should be chosen based on the benefits your cleaning business can gain from their acquisition. Hopefully, this article has opened your eyes to what cleaning certifications can do for your cleaning business.
Frequently Asked Questions
How much do cleaning certifications cost?
The cost of cleaning certifications will vary from association to association. Some courses and associated exams are paid for separately and can vary from as little as $50 to $300 or more. More in-depth courses will, of course, come at a higher price (but carry more weight than that $200 online psychic certification) and can positively impact your cleaning business greatly!
Do cleaning certifications expire?
Not to sound like a broken record, but this too will vary from certificate to certificate. Some certificates will require you to renew them according to the certifying organization's standards, while others will be with you for the life of your business.
To learn more on how to start your own cleaning business, check out my startup documents here.
Please note that the contents of this blog are for informational and entertainment purposes only and should not be construed as legal advice. Any action taken based on the information provided in this blog is solely at your own risk. Additionally, all images used in this blog are generated under the CC0 license of Creative Commons, which means they are free to use for any purpose without attribution.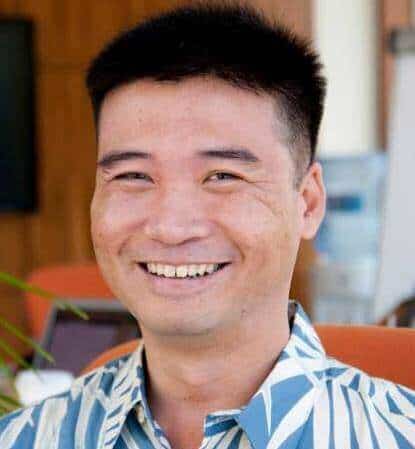 About the author. Entrepreneur and Cleaning Business Fan.
Hi! I am Shawn and I am a happy individual who happens to be an entrepreneur. I have owned several types of businesses in my life from a coffee shop to an import and export business to an online review business plus a few more and now I create online cleaning business resources for those interested in starting new ventures. It's demanding work but I love it. I do it for those passionate about their business and their goals. That's why when I meet a cleaning business owner, I see myself. I know how hard the struggle is to retain clients, find good employees and keep the business growing all while trying to stay competitive.
That's why I created Cleaning Business Boss: I want to help cleaning business owners like you build a thriving business that brings you endless joy and supports your ideal lifestyle.