There are many reasons you might need to know what cleaning can be accomplished in two hours. A client might need a quick cleaning for an unexpected event, you may be trying to better prioritize your time as a cleaner, or you might just want to be more knowledgeable about what cleaning your employees can accomplish in an allotted period of time. 
In 2 hours, cleaners can prioritize cleaning in multiple ways: specific rooms, specific tasks, a surface-level cleaning of a large area, or a deep cleaning of a small area. The amount that will be able to be cleaned in each area depends on how large the room is, how messy the space is, and how capable your cleaner is.
While there is much to say about the multiple ways cleaners can prioritize cleaning, we will also dive into a few cleaning tips to make you or your employees more efficient cleaners over time. 
2 Hour Cleaning by the Room 
The first way your cleaners can prioritize cleaning a space is by the room. The amount of time it could take to clean one room will greatly depend on the size and state of the room prior to the cleaner encountering it. However, in a general sense and without diving too deep into dressers, drawers, and secret piles, the following are some timing estimates for cleaning the room: 
Bedrooms (30 minutes each)

 

Bathrooms (20 minutes each)

 

Living Room (25 minutes each)

Kitchen (40 minutes)

 
By knowing how long it takes you to clean each specific room, you can prioritize which rooms are most important to clean. When it comes to cleaning multiple rooms, you may want to focus most on the rooms that your client's guests are going to see. If they are not around to ask, focus on the living room, kitchen, and primary bathroom. The rest can often be hidden behind closed doors.  
2 Hour Cleaning by the Task
As with any method of cleaning, you will need to base your estimates on the size of your space. This is very important when it comes to cleaning by the task as vacuuming a small apartment will take much less time than vacuuming a large mansion. There are many tasks you could focus on for your two hours. Similar to the way you had to prioritize which rooms you would want to clean within your two hours, you will need to decide which of many tasks to choose from. 
Each of these tasks would likely take 10-20 minutes depending on the surface area you are covering: 
Vacuum

ing

 

Decluttering

 

Washing the 

Dishes

 

Wip

ing

 down surfaces and 

countertops

 

Cleaning bathtubs and toilets

 

Dusting baseboards and vacuuming 

 

Mop

ping

 

Doing the L

aundry

 
While it may seem like an insignificant feat to only clean for ten minutes, these little tasks add up. Six ten-minute tasks and three twenty-minute tasks will fill two hours. These tasks seem small on their own, but together, you can truly get a great deal accomplished. 
Check out this article to learn some ideas for your cleaning business uniform.
Focus on Quantity 
While you typically want to focus on quality over quantity, there may be times when you find it more important to focus on cleaning a larger area lightly rather than cleaning a smaller area deeply. 
When cleaning a home for someone who is anticipating guests, focus on quantity as a way of prioritizing the sections of the home that are most viewed by guests.  This may also be necessary for a home that is extremely messy or disorganized. Especially if there is no possible way to clean the entire home with quality. 
Focus on Quality 
Alternatively, you could choose to focus on quality over quantity. When focusing on quality, you will take deeper dives into cleaning the nooks and crannies that might typically be ignored. No dresser, drawer, cabinet, or closet is off-limits. This is where you dig into the secret piles that your client adds to week after week. 
While you might only accomplish one quality task in two hours, it will be extremely satisfying for you as a cleaner and your client whose messiest space is finally clean. 
If you need some examples of what deep cleans you might be able to finish in two hours, consider the following: 
Cleaning out 

a section

 of 

a 

closet

,

 if not the entire 

closet

 

Organizing the extra 

toiletries 

in the

 bathroom cabinet

 

Cleaning out a spare room or 

basement

 

Wash windows and windowsills

Sweep, organize, and empty out any junk 

in the

 garage

 
Diving into a focused two-hour cleaning session can be a bit intimidating, so be sure to read the following tips closely.  
2 Hour Cleaning Tips
Break Up the Time  
When you are cleaning based on the room or the task, you can remain encouraged by having smaller milestones to focus on overtime. 
When the cleaner cleans based on the room and finishes the room, the cleaner will be motivated to succeed in cleaning the next. When the cleaner cleans based on the task and finishes a task, the cleaner is encouraged to finish another one. This same concept applies if you decide not to clean based on the room or task. You can still motivate yourself by setting a timer for a smaller chunk of time.  
When you set a timer between 5 and 15 minutes you will be able to focus extra intensely throughout that time period. If you are really cleaning hard for that short amount of time, you may need a slight break before diving into another intense session between 5 and 15 minutes. By taking your cleaning in smaller intense chunks, you may even get more accomplished than if you would have simply tried to stay focused to clean hard for the entire two hours. 
Two hours is a long time to stay focused on concentrated activity, so it is much more likely that by trying to do it for too long you will actually get less accomplished than if you broke the time up. 
Utilize Technology 
Obviously, if you are a cleaner, own a cleaning business, or just appreciate a clean house, you will need tools. You will need mops for mopping and vacuums for vacuuming. These types of tools are typically needed for a successful cleaning job, but there are other types of technology that can make your cleaning experience more effective overall. 
One example is to utilize an automatic vacuum instead of vacuuming yourself. These machines are able to be turned on and set to work. That means you can be wiping counters and dusting window sills while your vacuuming is also being accomplished. In some ways, having the proper technology allows you to clean in multiple places at once! 
Utilize Music 
Playing music while you are cleaning is one of the easiest ways to keep your mind and body engaged. As we mentioned earlier, it is very hard to stay focused on a concentrated effort for a full two hours. Consider utilizing music to increase your enjoyment, keep your body moving, and keep your mind at the moment. 
Minimize Distractions 
While you can and should do whatever you can to increase the engagement of your mind and body, such as listening to music while you clean, you also need to be intentional about decreasing the disengagement of your mind and body. For example, if you are trying to get as much cleaning as humanly possible completed in two hours, you need to put your phone far away from you. 
Having your phone on you while cleaning is a distraction waiting to happen. Every text, call, email, or alert will pull your attention away. If the alert is something you feel you need or want to give time to, this will take precious moments away from you accomplishing as much cleaning as possible in two hours. Alternatively, even if you only glance at your phone for a moment for every notification, it quickly breaks your focus. This means you will have to take even longer to get back up to speed and complete the task you were just working on. 
Start a Checklist 
For many people, having a checklist going while they clean keeps them more focused than any other tactic. Just like if you were cleaning based on the task or room, cleaning based on the checklist item will motivate you from one item to the next. It is worth noting that checklists are not for everyone. Some people feel intimidated or anxious about having a full list to check off. Do not feel you need to use this tactic if that is you.
Check out this article to know the difference between a housekeeper and a maid.
Frequently Asked Questions
What type of cleaning music is most effective? 
You want to turn on music that is going to be engaging for you personally, but not distracting. It is a fine balance. Engaging music is probably: 
High energy

 

Something you connect with

 

Music with a beat

 
However, it cannot be distracting. That means you should be able to turn on a playlist and set and forget it. Do not try to scroll through your music library after each song to find the next most motivating song. This will take precious time away from the mere two hours that you have available to clean. 
What room is the most important to start with? 
For some people, it is best to start with the messiest room in the house that people will see. In a way, you are biting the bullet and accomplishing the most difficult task right off the bat. Doing this will encourage you along the rest of your two-hour cleaning journey. 
For others, starting with the most difficult spot is way too intimidating. If that is you, consider focusing on the areas that you know people will be in when they next come over. Don't forget to include the common bathroom in this mix.
To learn more on how to start your own cleaning business, check out my startup documents here.
Please note that the contents of this blog are for informational and entertainment purposes only and should not be construed as legal advice. Any action taken based on the information provided in this blog is solely at your own risk. Additionally, all images used in this blog are generated under the CC0 license of Creative Commons, which means they are free to use for any purpose without attribution.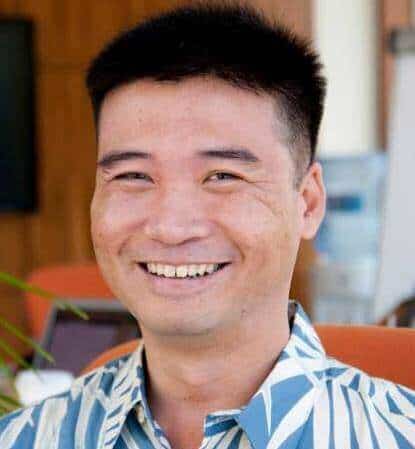 About the author. Entrepreneur and Cleaning Business Fan.
Hi! I am Shawn and I am a happy individual who happens to be an entrepreneur. I have owned several types of businesses in my life from a coffee shop to an import and export business to an online review business plus a few more and now I create online cleaning business resources for those interested in starting new ventures. It's demanding work but I love it. I do it for those passionate about their business and their goals. That's why when I meet a cleaning business owner, I see myself. I know how hard the struggle is to retain clients, find good employees and keep the business growing all while trying to stay competitive.
That's why I created Cleaning Business Boss: I want to help cleaning business owners like you build a thriving business that brings you endless joy and supports your ideal lifestyle.