Are you thinking about starting a cleaning business? You will need to make sure you have enough funding ahead of time before you get started. There are a few things you need to prepare and plan for when starting a business.
Planning and saving for your business will put your business on the path to success.  To identify how much it will cost to start your cleaning company, you need to establish your business's size. On average, beginning as a small business owner with one person running your business will cost you between $1,000-$3,000. This amount is based on a small business but with the opportunity to grow over time.  Budgeting and saving ahead of time will put your business ahead of the game!
This amount takes into consideration business startup costs and includes:
Business licensing- You will need to apply for your business, LLC (Limited Liability Company). This license is critical and will keep your business protected and secure
Materials and equipment- This includes cleaning products and equipment
Insurance- The price of small business insurance depends on the number of employees and the size of your company
Marketing and advertising- To obtain clients to utilize your services, you will need to invest in advertising your product and services
Labor- Starting a business on your own can be challenging; you will need to take into consideration hiring employees to help with some of the cleaning services
The startup costs to start a business is a small investment to a prosperous future. Owning a cleaning business can be incredibly lucrative. Most small business owners will quickly realize that the initial investment made will be quickly returned. Walking through your budget and saving for business costs can ensure you have a strong business plan and that you won't overspend on items you don't need. 
Business Licensing   
Once you establish a name for your business and develop a clear business plan, you will need to license your business. Most companies will pay around $900 to confirm a business license. This cost accounts for filing fees and taxes. Obtaining a business license is incredibly important because it protects your personal assets when you become a business owner. Establishing an LLC (Limited Liability Company) will ensure that you are protected as an individual. The LLC separates your personal assets from your business and prevents creditors from going after your home, car, bank accounts,     and any other investments in your possession. The downside to an LLC is the potential for ongoing costs to maintain the license. When starting a cleaning company, be sure that you budget for an ongoing filing fee that might continue for your business's length.  
Cleaning Materials and Equipment
Cleaning equipment is critical for any cleaning business. The cleaning items and equipment needed when starting a cleaning business differ significantly from the things we use daily. Think big purchases like cleaning sprays and rags in bulk, disinfecting equipment, large, industrial–sized brooks, and even special industrial vacuums. The list will vary depending on whether your cleaning business will tackle residential or commercial clients. No matter the space that will be cleaned, the items you purchase will need to be top–notch, high–quality items that are durable and will last for a significant length of time. With that said, these items do not come cheap. You will need to invest in at least a few top quality items such as:
Cleaning solutions

 

Cleaning rags

 

Vacuum cleaners

 

Brooms and mops

 

Sanitizing solutions 

 
These items might need to be purchased in multiple quantities if you are taking on multiple clients and have numerous employees cleaning at once. These items are critical for the success of your business. Be sure to compare prices when purchasing and ask vendors if they have deals for ongoing customers. 
Check out this article to know how much should you charge for cleaning an apartment.
Business Insurance 
Like any business, you will need to purchase insurance. There are a few different types of insurance to make sure you budget for when starting your business. The first type of insurance required is general liability insurance and will cost a little over $500 per year. This insurance is critical and will help protect your business if, for example, a client were to get injured or property was to get damaged because of your company. Purchasing business liability insurance is not an area to skip. This cost must be taken into consideration when building your budget. You want to make sure you do everything you can to protect your business to the best of your ability.
The next type of insurance your company will need is worker's compensation insurance. This type of insurance will protect you from lawsuits from injured employees and vary depending on the number of employees you have working for your company but could be around $1800 per year.  With a company that deals with hard labor like a cleaning company, you will need to be sure that you're covered if an employee were to become injured while on the job. Another type of insurance to consider is janitorial bonds. Some clients won't hire your company unless it has this type of insurance. Janitorial bonds protect your clients if their personal property were to be stolen by one of your employees. This type of insurance will likely cost you around $100 per year.  
Marketing and Advertising
When you first start your business, you might be able to manage some of the marketing on your own. This might include posting your services on social media, networking to expand your reach, and even utilizing word of mouth to share what you have to offer. At a certain point, you will need to take your marketing to a new level to ensure it has the farthest reach for clients. Marketing your business appropriately can cost you anywhere between $100-$1,000+.
Some of these marketing costs will include: 
Printing costs for flyers and brochures

 

Hiring a marketing manager

Purchasing social media ads

 

Paying for a website domain

 

Purchasing an ad in the local newspaper

 
Although you're just starting your business, you will need to spend some money on marketing costs to get your business off the ground. For example, paying for a website domain and even considering the value of having a website expert create your website for you will be critical. Most clients find companies online, and without a website, you likely won't have a solid client base. You can always start small and spend a small amount on marketing and build from there as your business continues to grow. Remember that investing in your company with marketing will make your client base and get your name out into the community.
Labor
When you start your business, the most cost-effective option is managing all aspects of your business on your own before you hired outside employees. If you're able to balance your budget, handle the marketing and do the hard labor when it comes to cleaning, you are sure to save yourself quite a bit of money and this amount can be removed from the budget you created. Running your business on your own might be manageable for a certain amount of time but as your business grows and you take on more clients, you will likely need support. If you have friends or family member that are willing to help you manage your business while you're just starting out, this will save you money when starting a cleaning business.
If you are like most small business owners and don't have access to this kind of support, you will need to consider labor costs. Labor costs will cover any employees you hire to work with you and your company, and this amount will also take into account your salary. You will need to be sure you plan and budget for yourself and how you will get paid once you start your business. The labor cost will depend on the number of employees you have and how much you expect to get paid.
Now that you understand what it will cost to start a cleaning company and exactly how those funds will be used, it's time to get started! Remember, the amount it will cost you to start your cleaning company is a minimal investment for an exciting and lucrative career. The small investment will provide you with the chance to create a successful and thriving business. Budgeting ahead of time and understanding the key areas you need to invest in will save you a great deal of money.
Check out this article to know what to include in basic house cleaning.
Frequently Asked Questions
Is it hard to start a cleaning company? 
If you have the right plan in place, starting a cleaning company can easily be achieved. Cleaning companies can be very successful and once you make it through the startup phase, you will find that a cleaning company isn't any more difficult than starting a different business.   
Should I create a business plan for a cleaning company? 
Creating a business plan for a cleaning company will ensure that you cover all the essential business development components. A business plan will keep you organized and on track when starting and scaling your business.   The plan will guide you through starting your business and expanding to reach new clientele and increasing your services.
To learn more on how to start your own cleaning business, check out my startup documents here.
Please note that the contents of this blog are for informational and entertainment purposes only and should not be construed as legal advice. Any action taken based on the information provided in this blog is solely at your own risk. Additionally, all images used in this blog are generated under the CC0 license of Creative Commons, which means they are free to use for any purpose without attribution.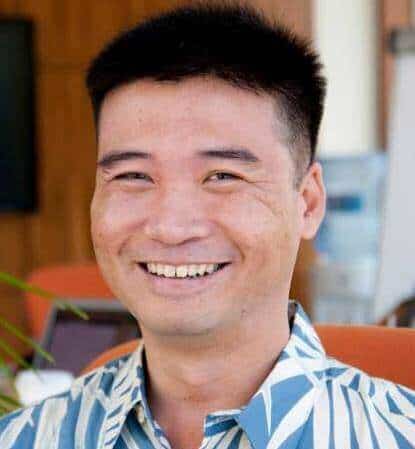 About the author. Entrepreneur and Cleaning Business Fan.
Hi! I am Shawn and I am a happy individual who happens to be an entrepreneur. I have owned several types of businesses in my life from a coffee shop to an import and export business to an online review business plus a few more and now I create online cleaning business resources for those interested in starting new ventures. It's demanding work but I love it. I do it for those passionate about their business and their goals. That's why when I meet a cleaning business owner, I see myself. I know how hard the struggle is to retain clients, find good employees and keep the business growing all while trying to stay competitive.
That's why I created Cleaning Business Boss: I want to help cleaning business owners like you build a thriving business that brings you endless joy and supports your ideal lifestyle.