The question of how long it takes to clean a house is one that every cleaning business owner asks at the start of their business. This is not surprising because many cleaning business owners who are completely new to the industry need this information to know how to price their services. Clients may also ask you this question to know how long before they get their space back. 
It takes about three hours to do maintenance cleaning for a house and between six to twelve hours to do a deep cleaning. However, for accurate estimation, you must first take into consideration unknown variables that may affect the length of time you need to clean for.
Production Rate 
The average amount of time it takes to start and complete specific tasks under normal circumstances is referred to as the production rate in the cleaning industry. 
It's important for you to know your production rate so you can set clear expectations for your employees and your clients. While using industry-standard production rates to estimate how much it will take you to clean a house isn't wrong, you'll be more accurate if you use your own rates. 
Some cleaning business owners equally find themselves going by what their competition is charging to determine their cleaning time and rates. It's not bad to use your competition's numbers as a reference point but that's all it should be a reference point. You need to come up with your own rates so that you can determine your pricing and profits accurately. 
One way to determine how long it takes you to clean a house by cleaning your own house or offering to clean a family member's, friend's, or neighbors. For each house, make sure to stick to the same products, tools, and equipment you intend to use in your business. While at it, use a stopwatch to time each cleaning task. By adding these numbers together, you'll arrive at the number of man-hours you cleaned for. Record this data and keep it for continuous reference. 
After deciding on a production rate for your business, remember to correctly evaluate other variables that will decide the actual cleaning time. After all, the production rate only works when cleaning under normal conditions, right? 
Let's discuss some of the variables that may affect how long it takes to clean a house.
Check out this article to know how to become a cleaning business owner in Texas.
Type of cleaning
Deep cleaning takes much more time than maintenance cleaning. If it's your first time cleaning a client's house, it's advisable to recommend a deep clean. This way, you can mitigate any possibilities of tasks you didn't bargain for. This is the first time you'll be at the house and you'll probably not have enough facts to give an accurate estimate for maintenance cleaning. A deep clean is also necessary if a house hasn't been cleaned for 3 to 6 months. 
Number and types of rooms
There's no doubt that the number of rooms in a house directly affects the amount of time you'll need to clean it. The types of rooms they are in is also a factor. A master bedroom takes longer to clean than others while a bathroom or kitchen, even if smaller in size, is more likely to take more time to clean than bedrooms. 
Number of occupants
Cleaning a house occupied by a family of five will require more time than if you were cleaning the same house with just one occupant who has a 9 to 5 job and is hardly at home. 
Presence of pets
Houses with pets take longer to clean than ones without pets. If they do have pets, the number and types of pets they have also contributed to the time it'll take to clean the house. 
Condition and type of your equipment
The condition and type of equipment you use in cleaning directly affects your efficiency or productivity. Old or poorly maintained equipment will slow you down and increase your cleaning time. 
Employee experience level
Cleaning with a team of experts is much faster than with a team of newbies. Experts know the ropes and are more organized than newbies. 
Time of the day
If you have to clean when people are home, they may get in your way from time to time. Also, if there's a sleeping baby in the house, you may have to work quietly. Either of these can slow you down and increase the number of cleaning time you'll need. 
Level of tidiness
If you go to a client's house and find it strewn with clothes, shoes or toys, you'll need to spend some time tidying up before you start to clean. This adds some more time to your cleaning. If you don't take into account this extra time that you have spent, you could be underpaid. If, however, the house is tidy when you get there, it becomes a lot easier to do your job and you'll spend less time. 
It will be unrealistic to give your client a certain number of hours if you don't know the extra variables that might affect your work speed. To have a better idea, you can visit the client's house for a tour before giving them an estimate.  
The truth is, clients almost always underestimate the amount of time it should take to clean their homes. This is because people generally think their houses are tidier than it actually is. It could also be because you are cleaning at a higher standard than they are used to.  
Either way, don't take your client's word for it. Go see for yourself. If you have to recommend a deep clean, assure your client that you're doing that so that you can give them a fair price for subsequent cleaning appointments and complete it in a reasonable amount of time.
If you are in Indiana and thinking about starting a cleaning business, check out this article to help you start your  new venture.
How to Reduce Cleaning Time
There are simple ways to reduce the time it takes to clean a house. By taking care to apply these solutions in your business, you'll also be increasing your efficiency and free up time to take on more clients. 
Measure and track your numbers 
Periodically, while on the job, measure the time it takes you or your employees to carry out every cleaning task that you offer your clients. From this data, calculate the number of man-hours it takes to clean a house. This way, you can measure and track your productivity. It can also help you with future billings for your clients. 
By measuring and tracking your numbers, you also get to see where there are productivity gaps and improve on them. You can also see how your numbers compare with industry standards and competitors. 
Ensure efficient communication 
Smooth communication ensures that your employees know exactly what is expected of them. This will help them avoid distractions on the job and pushing off tasks on each other. Have a meeting with your employees before they disperse each day. This will reduce the need for calls throughout the day. 
Use efficient cleaning, products tools, and equipment  
Quality products, tools, and equipment may be expensive but are worth the investment as soon as you can afford it. Having them can significantly reduce your labor costs over time. If there's a better product or equipment that can simplify your tasks, go for it. 
Ensure regular maintenance of your cleaning tools and equipment 
The quality of work you deliver and the level of ease with which you work are as good as the condition of your tools and equipment. Therefore, caring for them is not negotiable. If you have employees, train them on best practices for equipment maintenance. 
Invest in training 
Invest in training your employees upon hiring them and organize refresher courses for existing ones so that they are aware of your expectations from them, safety, and best practices in the cleaning industry. 
Embrace technology 
There are technological tools that are built specifically for the cleaning industry. As soon as you can afford it, begin to harness these tools for better productivity at your business. 
The best way to know how long it takes to clean a house for your cleaning business is to do your homework by measuring and recording your production rate. You can then tweak this as you clean more clients' houses and get accustomed to the demands of the job. However, always look for ways to increase your productivity i.e. reduce the amount of time it takes you or your employees to clean for your clients. 
Frequently Asked Questions
What does a basic cleaning task entail?
A basic cleaning job involves mopping floors, vacuuming floors, dusting, surfaces, cleaning bathrooms, bedrooms, the living area and kitchen, and making beds. Tasks like scrubbing bathroom tiles, cleaning kitchen appliances, and waste bins may be included in a deep clean. 
What is a reasonable price for a cleaning job? 
Cleaning business owners usually charge around $30 per hour. In most cases, however, you'll find them charging between $20 to $50 per hour for a two-man team depending on factors such as the size of the house and type of cleaning.
To learn more on how to start your own cleaning business, check out my startup documents here.
Please note that the contents of this blog are for informational and entertainment purposes only and should not be construed as legal advice. Any action taken based on the information provided in this blog is solely at your own risk. Additionally, all images used in this blog are generated under the CC0 license of Creative Commons, which means they are free to use for any purpose without attribution.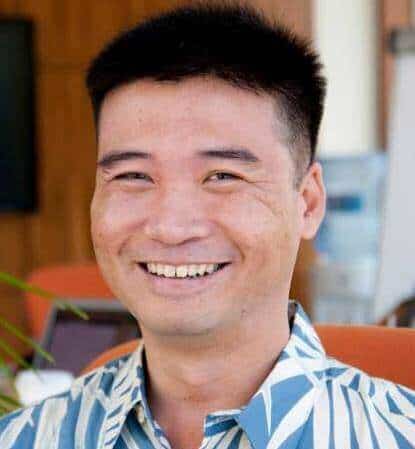 About the author. Entrepreneur and Cleaning Business Fan.
Hi! I am Shawn and I am a happy individual who happens to be an entrepreneur. I have owned several types of businesses in my life from a coffee shop to an import and export business to an online review business plus a few more and now I create online cleaning business resources for those interested in starting new ventures. It's demanding work but I love it. I do it for those passionate about their business and their goals. That's why when I meet a cleaning business owner, I see myself. I know how hard the struggle is to retain clients, find good employees and keep the business growing all while trying to stay competitive.
That's why I created Cleaning Business Boss: I want to help cleaning business owners like you build a thriving business that brings you endless joy and supports your ideal lifestyle.