When you first decide to create an LLC or any alternative, you may be wondering how much you can actually make as a business owner. The honest truth is becoming a business owner is easy; becoming a successful business takes an insane amount of work. The more work and dedication you put into your business, the more fruitful your business will be.  
How much can you make being a cleaning business owner? 
A cleaning business owner starting out can earn $26,000 and $69,000, ranging from the 25th percentile to the 75th percentile. On average, cleaning owners make $55,949 a year. However, there are always possibilities to make more and be in the 90th percentile at $110,000 a year.  
There is no doubt that owning a business is one of the best achievements in life. Many people have this as a goal and a dream. However, many people don't understand what it takes to run a business where the income is substantial enough to live on. You may have to budget for a few years and give up some personal freedoms to hit your goal number as a business owner.
Who Could Earn Between $30,000 And $50,000 Per Year?
When you are a new owner, and under a year old as a business, you have to work hard to get clients. It won't be easy, and you won't make as much money as you will in the future. All new business owners don't make much when first starting out.  
You will want to be sure you accurately report how long it takes you to find clients, how many
products you use, and if you're hiring anyone on top of that. Knowing all of your expenses versus how much business you have will help you determine if you will be $30,000 a year or $50,000 a year.  
Who Could Earn Over $50,000 Per Year?
After a few years of hard work and stable clients, you have the potential to make more money. There is also a chance that you have expanded to adding more people to your company at this point in your business life cycle, which means your company makes more.  
However, just because your company makes more doesn't necessarily mean you get to pay yourself more. It does mean you can pay employees and have an outstanding reputation by servicing a more significant area.  
Many business owners make less than what their business is worth, and that is entirely normal. After several years of expanding your business, you may make up to $100,000 a year. However, some people never find this to be the case.  
Is Cleaning Profitable?
Many people choose to become cleaners or their own cleaning business because the supplies needed can run relatively cheap. This means less on products and more for you to pocket as a business owner. Due to this owning your own cleaning business can be incredibly profitable.  
If you add more people to your team, it can be a little trickier when talking about profits. You will have to make sure you are getting enough clients and businesses to hire people on. You will want to make sure you can pay your employees fairly, still allowing you to be profitable.  
Solo run businesses and small LLCs in cleaning may be the best way to get the biggest profits. It allows you to take home the extra cash and still buy the cleaning products necessary to do an adequate job. 
Tips 
To
 Keep In Mind For A Profitable Cleaning Business
Some of these are well-known tips that can expand outside of a cleaning business. Owning any company can be tedious; you may work long hours, and you may feel defeated. However, keeping some of these tips in mind can help you grow and earn more.  
Long Term Goals
As a business owner, you may want to think about setting long term goals. Do you ever think about your goal for one year? Maybe even a five-year plan? Setting a big goal will help you determine what your month to month goals should be. Many of the larger goals will help you boost your income while reaching for something. Goals are essential to stay motivated and to stay on track.  
Narrow Down Your Niche
You may be thinking that offering a wide variety of services and products will help you grow your
income. The problem with this is you can't be good at everything, and you can't provide all services at the same time, and people won't know you for one specialty, which makes it easy to forget a business.  
When you are known for one thing, it helps you narrow down your clients who will come back repeatedly because they like your niche. If you have one time, customers that help you right then and there but not in the long run. It is better to have repeat customers who help give you a stable income and refer their friends to you for one service.  
Learn how cleaning businesses fail here: https://cleaningbusinessboss.com/why-cleaning-businesses-fail/
Prices
Understand how long it will take you to clean a space and charge per unit or feet. If you charge too little for ample space, this could lead to lost income. You will have to make sure each room is priced correctly, and this will help you boost profits.     
Stay Within Your Area
By catering to clients out of your area, it could actually be harmful to your business's success and profits. If you spend two hours traveling, that is two hours you are not providing service. If you decide to start catering farther away, you may want to think about charging a travel fee.  
Keep Your Costs Low
When you start out as a business owner, keep your budget minimal. These means don't buy thousands of dollars worth of cleaning products; buy what you need. Don't add to ten employees when you don't have the budget for it. It sets you up for a great loss and loads of stress by spending too much too early.  
Promote Yourself Even When You're Not Working 
On your days off, you want to relax, right? Unfortunately, even on your days off, you will want to learn to represent your brand and your business. This will help you gain the attention of potential clients, even on your days off. Being an owner, this is part of your responsibility.  
Find A Name
A name represents who you are as a company and also allows you to be easily remembered. It is an essential part of your business that oftentimes goes overlooked. If your name is too long, it can turn people away because they won't remember it. If it is too short, it may not accurately represent who you are.  
Based on your niche and who you are, you should help you determine your name. Have it be meaningful to you, and other people will understand the meaning. When the name is easy to pronounce, it can allow many different people to find you.  
There are many ways to boost your income and create a successful business. You can make a decent amount by following those few tips. You must find ways to promote your brand and stay relative to the market.  
Final Thoughts
Running a cleaning business can be a great investment and can help you earn a liveable wage if you do it correctly. There is no easy way to make money and to begin with, you may not earn as much as you think. Through dedication and everyday work, you can become a top competitor in your niche.  
One way to be sure you hit your targets is by studying the competition and making sure you are unique and different from them. This can help make the market more competitive and a good way to bring in extra income.  
Related Questions:
Can a cleaning business make me rich? 
Any business can make you rich, but it takes years to get there. When a business is new, the income will be lower. The business income gradually increases over time, which means you can pay yourself more over time. However, you will want to make sure you save enough for taxes, expenses, and products.  
How to choose a profitable business name? 
Your name also represents your brand, and this can help you potentially earn more. You can choose a good name by sticking to something that represents the niche you work in, keeping it simple yet descriptive, and a unique name that is not closely related to your competitors.  
How to train cleaning staff? 
When you become successful in your cleaning business and gain multiple clients, you may want to add in staff. You will want to train them to represent your brand and have the team do all of the same techniques.  
You can train your staff by setting a goal, hosting training meetings, and making sure they use all of the same cleaning products. You can add in guidelines or an employee handbook that may help answer any questions they have. Most importantly, you need to communicate with your team what you expect to make expectations very clear.  
Please note: This blog post is for educational purposes only and does not constitute legal advice. Please consult a legal expert to address your specific needs. 
Looking to start your own cleaning business soon? Check out my course and startup documents here.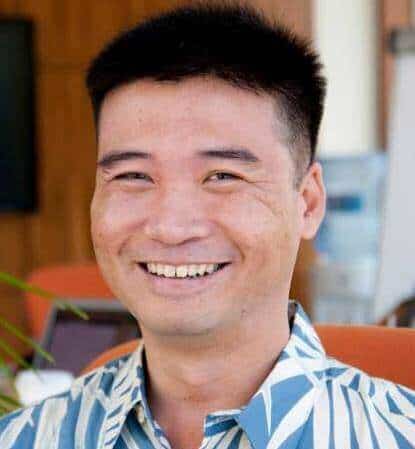 About the author. Entrepreneur and Cleaning Business Fan.
Hi! I am Shawn and I am a happy individual who happens to be an entrepreneur. I have owned several types of businesses in my life from a coffee shop to an import and export business to an online review business plus a few more and now I create online cleaning business resources for those interested in starting new ventures. It's demanding work but I love it. I do it for those passionate about their business and their goals. That's why when I meet a cleaning business owner, I see myself. I know how hard the struggle is to retain clients, find good employees and keep the business growing all while trying to stay competitive.
That's why I created Cleaning Business Boss: I want to help cleaning business owners like you build a thriving business that brings you endless joy and supports your ideal lifestyle.