Becoming a professional carpet cleaner is a big investment. Before you go out and buy a new machine and vehicle, we're going to help you by going over the steps to a proper carpet cleaning job.  
No professional carpet cleaners do not vacuum first. The steam cleaning machine you're using will handle your typical vacuuming just fine as it is essentially a big vacuum. Here are the general steps of a carpet cleaning job:
Preliminary inspection
Agreeing to a price
Performing the cleaning job
Packing things up and getting paid
Preliminary Inspection
Before you start unpacking hoses or your portable machine, you should go around the area the customer has asked you to clean. Chiefly, you'll want to focus on where people/pets are walking the most.  This will help you gauge what chemicals you need to use and how much. Cleaning chemicals can be expensive so being as accurate as possible will help you cut down on overhead.
While most customers usually do a good job of describing what they need, others don't. It is rare but some may mislead you. But most of the time when this happens, they simply underestimate how much cleaning will need to be done. This can be particularly true with new homeowners who have purchased a house with neglected carpet.
In some cases, the carpet has undergone so much wear and tear that a simple steam cleaning won't fix it. In these cases, the ethical thing to do is to take the customer aside and inform them that the carpet is unsalvageable and it is best to seek a replacement. The customer may ask that you attempt to clean the carpet anyway. In those cases, you should give it your best shot but at least the customer will know that their carpet will not turn out as clean as they're picturing in their head and you'll know you have done your due diligence.
Agreeing to a Price
Next, you'll want to agree to a price. Ideally, you'll have a list of prices on your website, social media, and any ads on sites like Craigslist. Most of the time, this will be fine and the customer will have already agreed on the price over the phone. However, there are times when the customer asks for things they forgot to mention before you get to the job site and may want more done. At that point, you should refer to the price guide you set up.
The inspection and pricing phases are important for you as well as the customer. These phases are your opportunity to see if the job is worth doing or if you should walk away. Whether it's people who insist on special treatment, have unruly animals, or are asking you to work around biohazards that you aren't qualified to deal with. There are times when you should just walk away.
A good business owner is assertive to their customers without being rude. While you're there to provide a service, you're not obligated to do things that endanger your life nor the lives of anyone you have working for you.
Wondering what are the different niche in cleaning industry? Visit our article here to get some ideas.
Doing Your First Job
Some carpet cleaners use vehicle-mounted cleaning machines that stay outside while they bring the hoses inside. Others may use a portable machine that can be brought inside. Both machines have their benefits and drawbacks but the instructions for how to clean with them are more or less the same. After you have evaluated the area you're being asked to clean and agreeing on a price, you should start cleaning.
You may need to move furniture. Sometimes the customer will help you. If possible, you should advise them to have any obstructions moved before your arrival to save you both time. You should also advise them to have any pets and/or children kept out of the area you're cleaning.  Once your assigned cleaning area has been freed of obstructions, take some pictures of the carpet for a "before" shot. After you take the picture, you can start cleaning.
Cleaning the carpet
What you should do first is get a spray bottle of carpet cleaning solution and spray the worst stains and the high-traffic areas to pretreat them and make it easier for your steam cleaner to clean them. Spray just enough pre-treating solution so that the stains are covered (this is the perfect job for a new employee or for a younger relative you have taken to work with you for the day). While the solution is working, go back to your vehicle and unload any hoses or your portable carpet cleaning machine.  Add in any solutions you think are needed but don't add too much.
As you're bringing in your equipment, make note of where the closest sink is. You will need to attach your hoses to it as that is where the water for the steam will come from. Be sure to make sure the water is clean. This can be a concern if you're using a sink that is rarely used, like a basement sink, or a sink in a house that has been vacant for a long time. Dirty water will lead to a bigger mess.
Once all your equipment is inside, you should start by attaching the hose to the chosen sink using the attachments you have. Be sure to follow the instructions that came with your machine. From there, you'll want to bring your hose and steam cleaner to the furthest part of the room you're cleaning and work backward towards the entrance of the room, pulling the hoses out as you finish the job.
Working backward serves multiple purposes. Working backward means you're not tripping over hoses and you aren't getting yourself trapped in a corner where you have to walk over the freshly cleaned carpet and make it so you have to clean it a second time. It also means packing up is easier. You can just unhook the hose from the sink and walk out. This saved time is key during a busy season.
Speaking of saving time, look for any fans, be they ceiling or box fans, and turn them on to help dry the carpet. The carpet will be wet and the customer will want it dry as soon as possible. 
After you finish cleaning the carpet, bring the customer in for a final inspection. Making sure the customer is satisfied before you pack up your equipment is easier. It allows for quick correction if the customer thinks you missed something. Once the customer agrees that you did a good job collect your payment and, give the customer a business card as well as a few extras to hand out to their friends and family. Encourage your customer to leave you a review on sites like Yelp after you get your business registered on those sites. Then, take a picture of the clean carpet in celebration of your first successful carpet cleaning job. Don't forget to dispose of the now dirty water in the machine before your next job.
Check out this article to know what are the cleaning franchise you can start.
Building your business
You might be wondering why we told you to take before and after pictures of your first job. Those pictures will go on your business's social media pages. Everything is on social media these days, small businesses included. Running a small business, carpet cleaning or otherwise requires a good word of mouth and social media attention. You, or whoever is managing your businesses' social page, should post pictures of your successful carpet cleaning jobs, prices, price changes, or specials. The occasional (tasteful) carpet cleaning joke might also be a good way to show customers that you can be personable as well as professional.
Nextdoor.com is another website to look at. Most of your initial customers are likely to be people from your neighborhood. You can tell your neighbors about your business. Just be sure not to go overboard. Spamming too much will leave a bad impression and get you banned.
Frequently Asked Questions
What is the best way to expand my business once it gets bigger?
Get a second vehicle and machine and another employee if you feel you're ready for it. Some have made the mistake of sub-contracting out to other carpet cleaners and make far less money than they could. One of the carpet cleaners we talked to in researching this article called sub-contracting the biggest mistake he ever made.
What are the benefits of having a portable machine over a truck-mounted machine?
A portable machine can be brought in a smaller vehicle, which can save you a bit of gas. It's most useful for a time when your regular machine or truck breaks down. Be warned that portable machines have less power so your jobs might take longer.
What else should I know?
Be prepared to buy new shoes often. Exposure to carpet cleaning chemicals hastens the breakdown of shoes. You should also guard against letting your truck-mounted machine freeze during winter as water freezing in it will damage it. Have anti-freeze on hand. Don't forget to winterize your vehicle as that will prevent freezing too.
To learn more on how to start your own cleaning business, check out my startup documents here.
Please note that the contents of this blog are for informational and entertainment purposes only and should not be construed as legal advice. Any action taken based on the information provided in this blog is solely at your own risk. Additionally, all images used in this blog are generated under the CC0 license of Creative Commons, which means they are free to use for any purpose without attribution.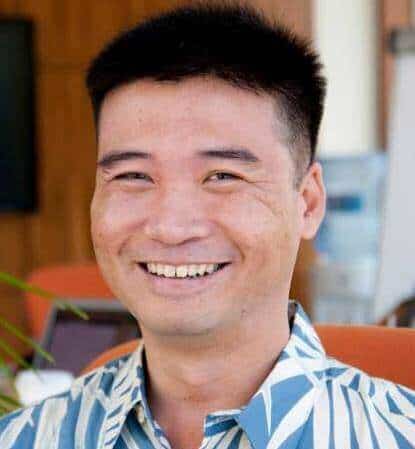 About the author. Entrepreneur and Cleaning Business Fan.
Hi! I am Shawn and I am a happy individual who happens to be an entrepreneur. I have owned several types of businesses in my life from a coffee shop to an import and export business to an online review business plus a few more and now I create online cleaning business resources for those interested in starting new ventures. It's demanding work but I love it. I do it for those passionate about their business and their goals. That's why when I meet a cleaning business owner, I see myself. I know how hard the struggle is to retain clients, find good employees and keep the business growing all while trying to stay competitive.
That's why I created Cleaning Business Boss: I want to help cleaning business owners like you build a thriving business that brings you endless joy and supports your ideal lifestyle.