When you start a cleaning business, an important part of securing a potential commercial contract is to provide your client with a customized proposal of services. How your proposal is written will ultimately influence whether or not you will win the contract.
A winning contract proposal for your cleaning business can be improved with these 6 steps:
Understand the Needs of the Client
Don't Focus Solely on Pricing
Express Why Your Business Exists
Express What Makes You Different From Your Competitors
Express the Benefits of Your Service
Express Your Commitment to the Client
A well-written proposal can make the difference between winning a client contract and losing that contract to another competing business. By following the steps below, you will understand how to consistently write a proposal for a potential client that will increase your chances of winning the contract.
Understand the Needs of the Client
The most important aspect of your proposal is understanding the exact needs of your client because this allows you to properly convey how you can address those needs, as well as give you a place to start when calculating the price of your bid.
An example of how you can achieve this is by listing and explaining the services you can provide for each room, such as cleaning either their carpet and/or tile floors, bathroom sanitations, cleaning vaulted ceilings, performing window washings, and so on. 
Once you understand the needs of your client you can provide specific pricing for each of the individual services. This cost breakdown will ensure your client will know exactly what they are paying for.
Don't focus solely on the pricing
While you should provide general details for the cleaning services, it is important to not focus on the pricing alone. When you focus solely on the pricing of your services, and not on the client, it could potentially reflect poorly on your business!
Example of a proposal focused on pricing:
"At A+ Cleaning Services, we provide all of your basic cleaning needs for $75 per hour."
Example of a proposal focused on the client:
"At A+ Cleaning Services, to meet your specific cleaning requirements of bathroom sanitization, the dusting, sweeping, and mopping of all offices and workspace for a low fee of $75 per hour."
By changing the focus of your proposal from the specific details and prices of each service you provide to how your services will address the needs of the client with specific costs related to those needs, you will ensure that your contract proposal will stand out from a proposal that a competing cleaning business has submitted!
Check out this article to know some of good names for a house cleaning business.
Express Why Your Business Exists
Your introductory statement, which is located at the very beginning, is a very important part of your proposal and will leave. While it is also important to include what cleaning services you offer, and how you perform a specialized service, it is equally important to express why your company provides the services you do.
When you properly express why you provide these services, rather than just how you provide them, the potential client gains a better understanding of who your company is as a whole, and can greatly influence the way your client views the rest of your proposal.
Example of a standard "Who We Are and What We Do" introductory statement:
"A+ Cleaning Services is a janitorial service that provides quality cleaning in the greater Jacksonville area."
Example of a "Why We Exist" introductory statement:
"At A+ Cleaning Services, we create meaningful jobs, in which each employee is valued as an individual, to provide the highest quality janitorial services and positively impact the lives of the greater Jacksonville area."
As you can see from the examples above, including why your company exists into the introductory statement of your contract proposal can greatly impact the way your potential client views the rest of your proposal, as well as giving them a quick but thorough overview of your business.
Express What Makes You Different from Your Competition
The next most important aspect to include throughout your proposal is what makes you different from your competition. This allows you to compare your services directly to your competitors and show why your company is the better choice.
When you properly interweave the differences between your company and the competition you will ensure that the client will understand what you can offer and what sets you apart from the other candidates, whether it be lower prices or higher quality services than your competitors offer.
While in the early stages you may not have lower prices or any hard statistics to compare to your competition, such as higher customer satisfaction ratings or reviews from past clients some examples of differences you could include are the use of innovative technology for communication and quality assurance purposes, implementing unique techniques to ensure more efficient cleaning such as each employee has a specific responsibility throughout the process or having a specific cleaning order to ensure a quicker turnover time.
This can be extremely beneficial to incorporate into your proposal, especially if you are not able to offer a lower price than a competitor, this also allows you to explain to the client how the quality of your services could offset the added cost.
Express How Your Services Will Benefit the Client
Now that you have included what makes your services different from that of your competitors, and have addressed the services that your potential client will require, you can move on to the next step in writing a winning contract proposal: expressing how the services that you will be providing can, and will, be of benefit to the client.
Just like what makes your company different from the competition, this aspect should be interwoven into every aspect of your proposal, rather than in one section alone.
There are many ways that you can express the benefit of your service for a client, however, some examples include, but are not limited to, how your services will leave an impact on each of your client's employees, how you can boost morale in their workplace, how the services provided by your company will lower the risk of illness in their workplace, and even how you could increase productivity in their workplace.
Depending on the size of the company your client owns, (more specifically smaller organizations), you could include is how your services can provide a better first impression for the customers, which will directly reflect on the administrative staff within the organization since it is ultimately their responsibility to keep the space presentable for customers.
By including how your services can, and will, benefit the client, you will ensure that you have provided a way for the client to envision the improvements you could make to the company, which if done properly, can increase your chances of winning the contract.
Check out this article to learn some tips in starting a cleaning business.
Express Your Commitment to the Client
When writing your contract proposal, it is also extremely important to include sections that clearly express and emphasize your commitment to your potential client throughout your proposal. This will not only show the importance of client satisfaction but will also clearly communicate the level of quality they can expect from your services.
There are many ways that you can express your commitment towards client satisfaction such as offering a satisfaction guarantee or incorporating a "treasure hunt" in which your employees search for an item you have hidden within one of the spaces to ensure the quality of your services are held to the highest standards.
Some examples of expressing your commitment towards your potential client include, but are not limited to, including performing multiple walkthroughs both during and after the cleaning with the client, or, if you can do so, offering a unique discount for the clients who require additional, or more frequent, services performed.
An example of how to offer a discount to express your commitment to the potential client would be: "While our standard rate is $75 per hour for our cleaning services, to properly convey the importance of customer satisfaction due to the frequency of cleanings you require, we would like to offer you a special ongoing discount of $65 per hour."
While these could potentially be more costly methods to implement you will ensure that you have placed importance on that client, as well as set a clear standard on customer satisfaction and the quality of the services you provide.
By following the list of steps above, while you are not guaranteed to win every proposal you submit, you will have a better understanding of what is included in a winning proposal, as well as how to properly implement each aspect to ensure that every proposal you submit is unique and more personalized.
Frequently Asked Questions
How much does a commercial cleaning company charge for services?
According to PriceItHere, the average cost for commercial cleaning is approximately $0.11 per square foot or $75 per hour, or up to $463 for one-time cleaning of a 10,000 square foot building.
On average, how much does it cost to start a cleaning company?
Depending on the equipment and supplies you will need, as well as licensing and insurance, the average startup cost for a cleaning company is between $2,000 and $6,000.
What is the basic equipment essential to starting a cleaning company?
The basic equipment that is essential to a new cleaning company are vacuums for both carpet and hardwood, several mops and buckets, microfiber cloths, brooms, and dustpans, as well as cleaning supplies.
To learn more on how to start your own cleaning business, check out my startup documents here.
Please note that the contents of this blog are for informational and entertainment purposes only and should not be construed as legal advice. Any action taken based on the information provided in this blog is solely at your own risk. Additionally, all images used in this blog are generated under the CC0 license of Creative Commons, which means they are free to use for any purpose without attribution.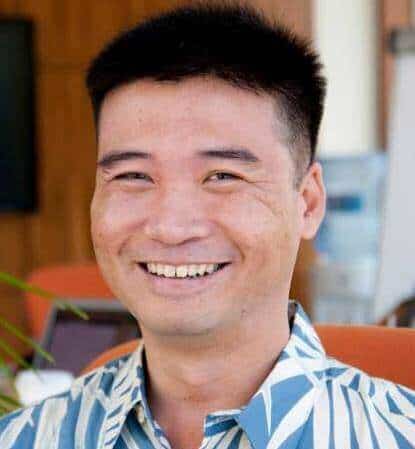 About the author. Entrepreneur and Cleaning Business Fan.
Hi! I am Shawn and I am a happy individual who happens to be an entrepreneur. I have owned several types of businesses in my life from a coffee shop to an import and export business to an online review business plus a few more and now I create online cleaning business resources for those interested in starting new ventures. It's demanding work but I love it. I do it for those passionate about their business and their goals. That's why when I meet a cleaning business owner, I see myself. I know how hard the struggle is to retain clients, find good employees and keep the business growing all while trying to stay competitive.
That's why I created Cleaning Business Boss: I want to help cleaning business owners like you build a thriving business that brings you endless joy and supports your ideal lifestyle.