If you want to get into the cleaning business, it can be tricky. If you are in an area with a lot of competition for regular cleaning services such as residential general cleaning or commercial general cleaning it may be difficult to get your foot in the door. Here are some ideas that you can consider to set yourself apart from those we have broken down by category:
Some great cleaning business niche ideas are Pressure washing, Window washing, Chimney sweeping, Wall and ceiling cleaning, Trauma cleanup and Mold remediation.
Outdoor Cleaning Jobs
Pressure Washing
Carpets and floors are not the only parts of a house that need cleaning. People, particularly people in high-value homes, want the outside of their houses to look good. Especially if they're planning on selling. It simply won't do to have their sidings and patios covered in dirt and grime. This can be especially important in allergy seasons. Things like mold and pollen accumulate along with the patios and porches and they don't always get washed off by the rain. If not properly cleaned, a patio can be rendered unusable by someone with a severe allergy. This can be a problem since patios can be expensive and washing that grime off can take hours.
Unless you have someone pressure wash it. Depending on the size of the area being washed. It could take minutes. Meaning your jobs can be quicker. And it isn't just homes that need pressure washing. Cars, boats, storefronts, and even public buildings like stadiums need washing sometimes. Pressure washers have no shortage of potential clients and this can be a good business to break into or add to your list of cleaning services.
Pressure washers make around $24,000/year.
Window Washing
No one wants to look out a window and see the view blurred by gunk. Dirty windows are more than just an aesthetic annoyance. Dirt, sand, and various kinds of mold can weaken the glass and make it more susceptible to breaking. This can be a problem in areas where extreme storms are common. Though one can use things like Windex to clean the interior of the windows, cleaning the exterior can be harder, particularly if the window isn't on the first floor. Sometimes, the homeowner is afraid of heights or is unable to use a ladder due to an injury or disability.
This is where a professional window washer comes in. The professional can do things that a homeowner can't do by themselves. They can also help their customers learn how to spot and resolve problems with their windows that go beyond cleaning. While it may seem counterintuitive, customers tend to like that touch and will be more likely to leave crucial good reviews.
Most rookie window washers start out cleaning the windows of homes and businesses. It is unlikely that the owners of big buildings with a large number of windows will hire someone who is just starting. Much like professional baseball, you'll have to pay your dues. Once you get more skill and better reviews, you'll get bigger clients and you'll need to invest in things like a window washing platform and a controlled descent system. On average, a window cleaner can make $16 an hour.
Check out this article to know what are the cheapest cleaning franchise you can start.
Indoor Cleaning Jobs
Ceiling and Wall Cleaning
Many homeowners and even cleaners themselves, don't realize that not having the walls and ceilings regularly cleaned is a hazard. Dirt, germs and other things that homeowners don't want don't just hang out in carpets and on floors. This is no one's fault. It's easier to see grape juice stains on the carpet than it is to see dirt on a wall unless it's been there for a long time.
This lack of thought that many people put into ceilings and walls is possibly your niche business or expansion opportunity. If you're already in the house cleaning floors and carpets anyway, it makes sense to add this service. It's a pretty easy sell too. From a financial standpoint, it makes more sense to clean walls rather than paint them (and painting dirty walls isn't effective). There are other ways to persuade customers. Some of the dirt and grime that gets on walls can be flammable like grease in a kitchen.  Sometimes it can be a hazard. If your client has a baby or a toddler, the walls likely have a lot of bacteria. Smokers can badly discolor their walls with nicotine if the walls aren't cleaned properly.
Wall and ceiling cleaning is a major part of disaster cleanup too so if you live in an area that is prone to them, you can easily monetize them to expand your business. Wall cleaners earn around $34,000/year.
Chimney Sweeps
If you live in areas where fireplaces are common, particularly areas with colder climates and/or a lot of older buildings, you may want to try your hand at being a chimney sweep. It is an in-demand cleaning service. After all, a chimney that isn't properly cleaned can start a fire that can damage or destroy a house.
Being a chimney sweep can be lucrative if you live in the right place but it can be hazardous. At the end of the day, you are working with burnt plant matter and that is never good for the lungs. Soot and creosote (the primary things you're cleaning out) contain carcinogens. This was why chimney sweeps in the days before we understood cancer tended to have shorter lives. Now that we know more, there is modern safety equipment such as masks and respirators that you can buy online that cater to chimney cleaning business owners.
One thing you may want to invest in is having spare parts. Most chimney sweeps offer to repair chimneys and to compete, you'll have to have that service too. You should also consider getting a second job during spring and summer when people aren't using their fireplaces as much. The average salary varies between $8,000 to $50,000.
Check out this article to know what makes the carpet cleaning business profitable.
Specialty Jobs
Trauma Cleanup
This job is more than a little morbid and not for the faint of heart. Trauma cleanup is the polite way of saying "removing and cleaning up after dead bodies after a violent death." Dead bodies are a major health and safety issue. The fluids and gasses of a decomposing corpse contain disease-causing bacteria and viruses so the job needs to be done thoroughly (often to the point of stripping the room to the floorboards).
As people are always committing crimes or getting into fatal accidents, you can be assured that you have year-round work. This isn't always the case in the world of cleaning where there are slow seasons. It is steady work but it requires a large amount of training. Many rules are governing the disposal of dead bodies as well as labor laws that you have to follow if you hire people. You'll also need several vaccinations as well as safety equipment.
If you take this job, you may want to invest in therapy too. You will be seeing a lot of the worst of humanity and tragedies in general. Many people in this line of work report being negatively affected by it mentally. The average salary for trauma cleaners is around $43,000.
Mold Remediation
While most cases of mold can be handled with household chemicals, there are cases where the mold has escalated beyond what household chemicals can handle. Usually, situations like this are the result of disasters like floods or neglect on the part of homeowners. In these cases, mold remediation experts can be called in.
The job of the mold expert is to isolate the mold and then eliminate it. In many cases of severe mold, you will need to invest in things like plastic sheeting to cover doors and HEPA High-Efficiency Particulate Air equipment like fans and filters when you have to isolate mold. Mold removal is in high demand around areas where water damage and floods are common. The average salary for a mold remover technician is $70,000. 
Frequently Asked Questions
What other investments would I need to make to get into these businesses?
As we discussed, many of these businesses necessitate safety gear which can be expensive. Some of the jobs require licensing but that depends on the state. One big barrier is a vehicle. None of these jobs can be done with a normal car. We advise getting a van over a pickup truck and tinting the windows. You will also want to get insurance.
Are degrees necessary for any of these?
Some get training at trade school to learn aspects of the job that appear on licensing exams. Many people in the cleaning business get their start working under others as apprentices before setting out on their own. If you go that route, always make sure your parting is professional.
Sources:
To learn more on how to start your own cleaning business, check out my startup documents here.
Please note that the contents of this blog are for informational and entertainment purposes only and should not be construed as legal advice. Any action taken based on the information provided in this blog is solely at your own risk. Additionally, all images used in this blog are generated under the CC0 license of Creative Commons, which means they are free to use for any purpose without attribution.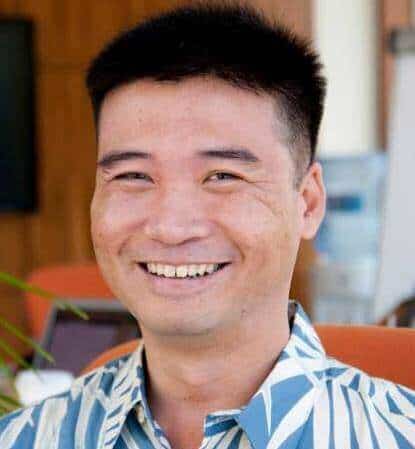 About the author. Entrepreneur and Cleaning Business Fan.
Hi! I am Shawn and I am a happy individual who happens to be an entrepreneur. I have owned several types of businesses in my life from a coffee shop to an import and export business to an online review business plus a few more and now I create online cleaning business resources for those interested in starting new ventures. It's demanding work but I love it. I do it for those passionate about their business and their goals. That's why when I meet a cleaning business owner, I see myself. I know how hard the struggle is to retain clients, find good employees and keep the business growing all while trying to stay competitive.
That's why I created Cleaning Business Boss: I want to help cleaning business owners like you build a thriving business that brings you endless joy and supports your ideal lifestyle.