In business, a name can be a huge difference-maker and may ultimately influence how successful you are. That being said, here are some tips as to how to name your house cleaning business as well as some examples as to some good names! 
A good name for a home cleaning business should be catchy and should stick with your audience. It should also be unique enough for you to distinguish yourself in a busy market, but not too crazy that it might make customers wary of hiring you. 
Tips for Deciding the Name for Your Cleaning Business
Deciding the name for your cleaning business is in no way an easy task. It requires lots of time, dedication, creativity, and reflection as to what you want your business to be as well as what you want your name to represent. Because of how important the name for your business can be, selecting this name should not be something you take lightly. 
Instead, it should be something that you think over carefully, methodically, and deeply before you make your final decision. This might sound a bit intimidating, which it absolutely can be, but there are some things that you can do and some keys/tips you can follow that will make this process that much easier. 
Make your name sound friendly
Because your cleaning business is specially focused on cleaning people's homes, you are going to have to come up with a name that makes people want to invite you into their homes. If you choose a name that sounds too industrial or too serious, you may lose some customers who are simply too intimidated by your name to hire you. 
Instead, you should focus on your home cleaning business that sounds much more friendly and kind. This will leave people more likely to hire you for your services which require them to invite you into your home.
Keep it simple

 
No one is going to want to hire a cleaning business to come to clean their home if they can't even pronounce their name. This means keeping your name fairly short and uncomplicated. In doing so, you are helping your business by seemingly being more appealing to customers. As a bonus, this may help with your advertising, as a shorter name fits better on business cards and billboards/signs! 
Include some aspect of your business
When creating your cleaning business and trying to establish yourself in the market, one of the most important things you can do is to make some aspect of your business unique. Of course, this is not something we will be going through in-depth here, but just know imagine that at this point, you have established something unique about your business. 
Your goal is going to be to take this thing that makes your particular cleaning business unique and to include it into your home cleaning business name. If you can do this effectively and make that unique aspect of your business present in your name, you will make your cleaning business's name that much more memorable. 
Keep it catchy

 
We've all heard those names of businesses that we can't get out of our heads. Whether it's because they rhyme or because they sound catchy for some other reason, the fact that we can't keep them out of our head means that the name is doing its job. When naming your home cleaning business, you want to make your name so catchy that people can't get it out of their head because that means they will constantly be thinking about you!
Have fun with it
This might seem a bit silly and out of place, but think about it, the name of your cleaning business is something you are going to have to live with and think about for a very long time. 
Your business name is also going to represent you and your company. 
If you don't like the name of your business, you are simply adding yet another stress onto the pile of what comes with starting a business. So when deciding the name for your cleaning business, you should spend some time thinking about it to make sure that whatever you land on is something you are happy with. 
You also have some fun with naming your business, it shouldn't be a chore that you have to force yourself through. In the end, you will end up with a business name that you are much happier with than you would have been had you simply settled. 
Check out this article to learn some tricks in starting your cleaning business.
Example Names for a Home Cleaning Business

 
Now that we have spent some time going over some tips on how to name your cleaning business, it's only reasonable that we spend some time going over examples of names for home cleaning businesses. 
Side note, it's very possibly and likely that some of these names are already taken for other businesses. Thus, we don't recommend that you take and use these names directly, rather than use these names for inspiration to come up with your own. 
However, if you do want to use one of the names included in this list, the best thing you can do is research the name to see if it's already taken and whether or not it is trademarked/copyrighted. From there, you can do as you please, but just remember that these are examples!
101 Example Names for a Home Cleaning Business
Jon and Rons Cleaning Crew

 

Two Men and a Mop

 

The Dirt and Dust Destroyers

 

Low Scrub Cleaning Service
Soap and Suds Incorporated

 

The Cleaning Collective Company

 

They Call Us Cleaners Co.
Carpets, Couches, and Counters Cleaning Service
The Deep Clean Collective
Disinfecting Cleaning Services Company

 

The Squeaky Clean Cleaners

 

The Green Team Cleaning Services
Maid For Your Home Cleaning

 

Executive Pro Cleaning Co.

 

Cleaning With A Meaning
Dust to Shine
Happy House Cleaners

 

Snow White's Dwarves Cleaning Service

 

Clean Cut Cleaning

 

Washed Up Cleaning Services

 

You've Got Maids Cleaning

 

Rags to Riches Cleaning Service

 

Broom With a Purpose Cleaning
The Home Cleaning Fairy

 

Scrub-A-Dub-Dub Cleaning Service
Home Cleaners With a Smile
Magic Rags Cleaning

 

Night owl cleaning co.

 

Sweet and Discreet Main Cleaning Services

 

Home Detailed Cleaning Services

 

Five Star Home Cleaners
The Deep Clean Home Service Crew

 

The Clean Dream Team

 

A Sparkle Home Cleaning Service

 

Dirtbusters cleaning services

 

Pristine Home Cleaning Services

 

Wall-to-Wall Cleaners

 

Clean Machines Home Cleaning Services

 

Superior Home Cleaning Services
The Razzle-Dazzle Home Cleaning Services
The Ace of Maids Home Cleaning Services

 

Down and Dirty Home Cleaning Services
Fairy Godmother Cleaning Co.

 

Two Gals and A Mop Cleaning
Extreme Clean oHme Cleaning Co.

 

Immaculate Housekeeping

 

The Clean Thumb Maid Service.

 

Glean and Glisten Cleaning
Home Sweet Home Cleaners
AAA Cleaning Pros
Nooks and Crannies Home Cleaners

 

Cleaning With A Meaning

 

The Dust Fairies

 

Specialist Cleaning Services

 

Floor to Ceiling Cleaning
Your Helping Hands Cleaning
Maid You Smile Cleaning
Eco Angels Home Cleaning
The Grease Busters
360 Degree Clean
Tidy Guys Cleaning Service

 

The Grime Busters Home Cleaning

 

Elite Floor and Furniture Cleaning

 

One-Stop Home Cleaning Service
The Maid Did It! Home Cleaning Services
A To Z Home Cleaners

 

Happy Home Cleaning Services

 

Two Women With a Solution

 

The Disinfecting Doctor

 

Make It Happen Cleaning

 

Helping Hands Housekeeping

 

Shine and Sparkle Home Cleaning Co.

 

The Mopters

 

Advantage Home Cleaning
Mother Knows Best Cleaning
Road Runner Carpet Care

 

No More Chores

 

Spring Fresh Cleaning Services

 

Shiny Reflection Cleaning Company

 

The Dependable Cleaners Co.

 

Pixie Dust Cleaners

 

Just In Time Maid Services
A Deeper Clean Maid Service

 

Clean Home Cleaners
Blue Sky Cleaning

 

Crystal Clear Cleaners
Clutter-Free Cleaning Services

 

Broom Your Room Cleaning
Shine Again

 

Royal Maid Cleaning Services

 

Completely Clean Maid Service
Maid To Order Cleaning

 

The Ray Tag Clean Team

 

Blue Ribbon Cleaners

 

Let Us Do the Cleaning

 

Dust Be Gone Maid Cleaning

 

A Touch of Elegance Cleaning Service

 

Lemon Fresh Cleaning

 

True Blue Cleaning
Ambition Cleaning
True Shine Cleaning
Check out this article to know what other services you can offer in your cleaning business.
Frequently Asked Questions
What are the differences between a home cleaning business and a commercial cleaning business?

 
The main difference between the two types of cleaning businesses is what type of customers they serve. A home cleaning business is quite obviously going to focus on home cleaning, whereas a commercial cleaning business is going to focus on cleaning commercial buildings. This difference between the two creates a large number of other differences including how they advertise, the equipment they use, and the experience of those who work there. 
Does your business have to have a slogan?

 
In all reality, no, your business is not at all required to have a slogan. However, just because you aren't required to have one does not at all mean that you shouldn't have one. Slogans can make your business so much more memorable to those who hear them, especially when that slogan is catchy and has some connection with the name of your business. Think of how many different businesses you know of whose slogan is the first thing that pops into your head. These slogans are what distinguish businesses from one another, so while you are not required to have one, having one can greatly benefit you.
To learn more on how to start your own cleaning business, check out my startup documents here.
Please note that the contents of this blog are for informational and entertainment purposes only and should not be construed as legal advice. Any action taken based on the information provided in this blog is solely at your own risk. Additionally, all images used in this blog are generated under the CC0 license of Creative Commons, which means they are free to use for any purpose without attribution.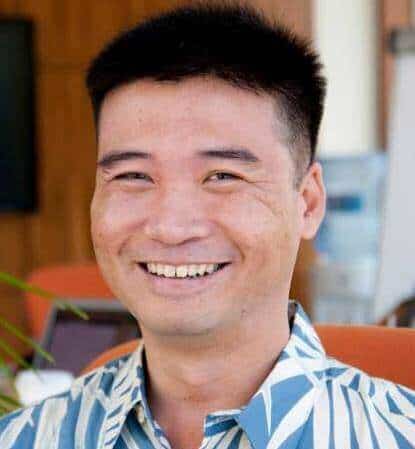 About the author. Entrepreneur and Cleaning Business Fan.
Hi! I am Shawn and I am a happy individual who happens to be an entrepreneur. I have owned several types of businesses in my life from a coffee shop to an import and export business to an online review business plus a few more and now I create online cleaning business resources for those interested in starting new ventures. It's demanding work but I love it. I do it for those passionate about their business and their goals. That's why when I meet a cleaning business owner, I see myself. I know how hard the struggle is to retain clients, find good employees and keep the business growing all while trying to stay competitive.
That's why I created Cleaning Business Boss: I want to help cleaning business owners like you build a thriving business that brings you endless joy and supports your ideal lifestyle.