Because cleaning franchises are designed to offer an affordable startup method to guide people who are new to the cleaning niche, someone starting a cleaning business may wonder what the cheapest cleaning franchise is.
The cheapest cleaning franchise for commercial buildings is BuildingStars. The cheapest residential franchise is OxiFresh Carpet Cleaning. Ultimately, what determines the expenses of a cleaning franchise is not only the upfront costs but also the quality of the franchise and the pay, which are discussed in this article under each franchise's reviews.
Commercial Cleaning Franchises
Along with having some of the cheapest franchises available, commercial cleaning offers stable, regular work. Also, commercial cleaning franchises help cleaners develop their skills while also providing professional-level cleaning services. Overall, this is an excellent way for franchisees to start their cleaning business.
BuildingStars

 
As the cheapest option at $1,995 in initial costs, BuildingStars is an excellent way to establish a long-term career in commercial cleaning. To ensure that the tasks are simple and consistent, the company starts franchisees with simple tasks first then moves them up. Also, they offer high flexibility depending on the franchisee's needs and goals.
In BuildingStars, the worker can participate in three programs: The Technician, The Onset Manager, and Corporate. In this system, cleaners move from the bottom to the top of the ladder. The Technician is an excellent way for a cleaner to get their feet wet and ensure that cleaning is the right fit for them, as it has the franchisee operating a cleaning business part-time. Once the franchisees reach Onset Manager, they can work full time and focus on managing employees, although they may need to clean occasionally as well. If the franchisees excel in these steps, they can progress to Corporate, where the worker can help manage the franchise itself.
As mentioned throughout reviews on Glassdoor, franchisees working for BuildingStars have a flexible schedule and the freedom to manage their own business. However, some have mentioned lower pay and a stressful environment.
Check out this article to know if carpet cleaning business is profitable.
360Clean
With only $3,750 required in initial costs, 360Clean focuses on an interactive culture with others within the franchise, along with creating a custom plan based on the franchisee's individual goals. 360Clean aims to clean for health and sanitization, not just a tidy appearance.
After listening to franchisee's input through a neutral third party (the Franchisee Satisfaction Index), 360Clean found that their workers were strongly satisfied with the service provided to them. According to reviews on Indeed, customers have high flexibility and can focus on their vision for their cleaning business. However, some reviews mention poor training and no offered supplies. 
Stratus Building Solutions
Depending on the franchise system you use, Stratus Building Solutions may range from $4,000 to $73,000 in initial costs. Along with offering inexpensive options, Stratus Building Solutions is an excellent offer in the long run.
This franchise system focuses on the opportunity to clean commercial buildings. It believes that with the high demand from an increasing number of commercial buildings being built, both the company and franchisees can profit through a planned arrangement. Also, this franchise provides training for those with little to no experience—an excellent opportunity to jump straight to commercial buildings rather than having to gain experience from residential cleaning. According to Glassdoor, Stratus Building Solutions does offer high flexibility. However, several franchisees have mentioned that there is a strong sense of hierarchy where only the higher-ups benefit.
Vanguard
With an initial cost range of $6,000 to $37,000, Vanguard works to create freedom and high interaction in networking. Those working in this franchise have higher freedom in managing businesses and networking, which allows them to run their business fairly independently. In this system, the franchisees focus on creating a network not only with fellow workers but also their customers to receive recurring service.
Vanguard offers two types of opportunities: The Janitorial Franchise Opportunity and the Master Franchise Opportunity. In the Janitorial Franchise Opportunity, the workers can operate a full-time business that cleans commercial buildings. In the Master Franchise, the franchisees work with a "territory" of janitorial franchises working for Vanguard. A worker can start with either program; the Master Franchise just comes at a higher cost. Because of its setup, Vanguard is largely customer-run and focuses on community and network. This allows for higher flexibility in the franchisee's cleaning business.
According to Indeed reviews, people do receive high flexibility in their work options as promised, along with establishing good relationships with their coworkers. Unfortunately, some people have concerns about favoritism or struggling to be established with the company.
Residential Cleaning Franchises
Although these franchises are more expensive, cleaners may find the tasks more familiar. Also, many residential franchises are connected to charities, so those cleaning for them can work while providing help to those in need. For those interested in providing residential services, the cheapest franchises are listed below.
OxiFresh Carpet Cleaning
OxiFresh Carpet Cleaning has $40,000 in initial costs, but the benefits of working for this established franchise are worth it. In this company, the support system for franchisees focuses on easy-to-understand scheduling and clear communication. Also, those working for the company can always ask any questions they need to about the system. In working for this franchise, the cleaners support water.org, which helps provide fresh water to those in poverty.
In the reviews on Indeed, franchisees tend to agree that the staff is kind and provides good work. However, the jobs are assigned in more of a contracting style, so the workers are on their own and need to arrange their schedules. Also, they receive few benefits. However, if the franchisees are planning to start their own independent business, this is an excellent way to practice running their business in the long run.
MaidPro
Starting with $58,000 to $222,000 in initial costs, MaidPro focuses on customer's flexibility and work-life balance. For example, the franchise ensures that nights and weekends are free for the franchisees, so they have guaranteed time off from work. Also, the company has a strong focus on the community. The members even have an option to go on an annual trip together. Finally, MaidPro has created MaidProCares, which is a charity that supports orphans and children in difficult situations. When the franchisees and cleaners work for the company, a percentage of their profits go directly to the organization.
According to the reviews on Indeed, several franchisees have mentioned that MaidPro works to find high-quality clients and, as promised, offers high flexibility. However, they have noted that the franchise sometimes offers lower pay. The exact experience of the franchisee widely varies depending on location.
Check out this article to know some of the best professional carpet cleaning machine that you can use.
The Maids
This franchise begins going higher in price with startup costs of $63,00 to $141,000, but franchisees may find their benefits to be worth the extra cost. The Maids, which was ranked #1 in the Entrepreneur's list of cleaning franchises in 2020, focuses on providing excellent support and high-quality equipment for workers. Also, the company customizes services to reach company goals and establish financial security. Those working for the franchise do not need previous cleaning experience; the franchise provides all of the training they need. Along with providing support, the company's focus is on providing an open ear.
It strongly supports diversity and is strongly open to input and feedback from franchisees. The Maids supports Cleaning for a Reason, which provides cancer patients with free residential cleaning. When working for the franchise, the cleaners will still be paid by the company for providing these services, but they can rest assured that they are benefiting those who are in need. According to reviews on Glassdoor, franchisees have experienced excellent communication with staff, along with excellent flexibility. However, work schedules can be unstable, creating issues with steady pay.
Frequently Asked Questions
Should I start a commercial or residential cleaning business?
While residential cleaners receive a paycheck immediately after each home is cleaned, commercial businesses receive their paycheck at the beginning or end of the month. Because of this, residential cleaning may be more reliable, especially if you have a franchise to assist you. However, commercial cleaning is in high demand and requires less detailed work.
After reading the reviews, I am nervous about working for a cheaper franchise. How do I know the best fit for me?
Especially since the cheaper franchises offer lower pay (which may indirectly result in more money lost), this is certainly a valid concern. To find your proper balance, you need to begin by knowing what you prioritize. Do you prefer higher pay or more flexible hours? Do you prefer a cheaper price or better quality? Do you prefer consistent work or approachable customer service?
Are cleaning franchises for everyone?
The simple answer is no. Especially if you have former cleaning experience, sufficient supplies, and a good ability in advertising, you will likely not need a franchise to do this work for you. A cleaning franchise is designed to help those who have never professionally cleaned before or do not currently have strong business know-how.
To learn more on how to start your own cleaning business, check out my startup documents here.
Please note that the contents of this blog are for informational and entertainment purposes only and should not be construed as legal advice. Any action taken based on the information provided in this blog is solely at your own risk. Additionally, all images used in this blog are generated under the CC0 license of Creative Commons, which means they are free to use for any purpose without attribution.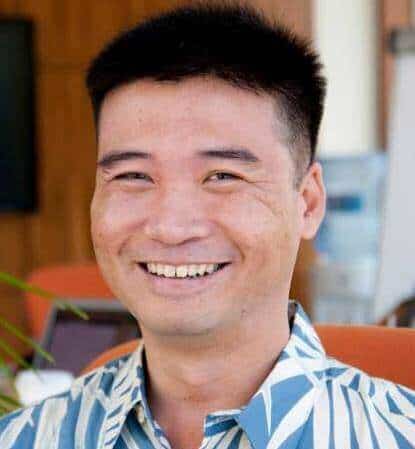 About the author. Entrepreneur and Cleaning Business Fan.
Hi! I am Shawn and I am a happy individual who happens to be an entrepreneur. I have owned several types of businesses in my life from a coffee shop to an import and export business to an online review business plus a few more and now I create online cleaning business resources for those interested in starting new ventures. It's demanding work but I love it. I do it for those passionate about their business and their goals. That's why when I meet a cleaning business owner, I see myself. I know how hard the struggle is to retain clients, find good employees and keep the business growing all while trying to stay competitive.
That's why I created Cleaning Business Boss: I want to help cleaning business owners like you build a thriving business that brings you endless joy and supports your ideal lifestyle.