If you are planning to start a cleaning business, you may be stuck in knowing what to offer for your services. 
To know the best services to offer for your cleaning business, you will need to go through three steps. You will need to consider the style of your services, the audience your services are geared towards, and finally what you will specialize in. 
Step 1: Choose which emphasis is best for your business.
Before you figure out the specifics of what you would like to offer, your business should place an emphasis either on deeper, less frequent cleanings or basic, recurring cleanings. This will ensure that your business has focus and can easily plan how to assign its staff.
Annual/One-Time Deep Clean
This service is most commonly provided annually or even at one time. For this deep clean, you may offer a wide range of services from cleaning a residential area with all of the furniture removed for a spring cleaning to taking care of hazardous waste from a spill. You may also offer to clean inside appliances, such as refrigerators and cabinets.
Pros: The individual services pay more, so if you focus on creating consistent work from returning clients, your business will do well. Also, you can clean fewer buildings for the same amount of money, so you can cut on the travel costs for appointments.
Cons: Because of the nature of the service, you may struggle to establish the returning customers needed for success. Also, deeper cleaning will require better specialization and tools, so you will have higher startup costs.
Basic Cleans
In this service, your business will clean on regular, shorter intervals (often weekly, bimonthly, or monthly). This may include a weekly residential cleaning or janitorial services.
Pros: Because you are cleaning frequently, your customers are more likely to be consistent and returning. You can build long-term relationships with customers and become familiar with their exact preferences and expectations. Also, you will be less likely to need high specialization or tools.
Cons: You will need more appointments and errands to earn the same profit. Because of the lower specialization needed, you will experience higher competition.
Check out this article to know some of the name generators you can use for naming your cleaning business.
Step 2: Choose between two main categories.
Once you have chosen the way you will arrange your services, you will need to choose what areas your staff will specialize in. Because each area requires its special skillset, it is virtually impossible to do them all in one small business without sacrificing quality. These areas can be consolidated into two different categories: residential spaces and commercial spaces. You may offer both as you grow your business, but you should start with one for now.
Residential Spaces
Cleaning businesses often perform this service in the daytime, and since this is typically a one-time or annual service, you are paid immediately after each cleaning session. To perform this service properly, you will need strong attention to detail and may be required to clean items not found in commercial buildings (for example, special light fixtures and priceless antiques).
Pros: You likely have already developed many of the skills needed to clean a residential space. Because of this, fewer certifications are required. In addition, residential areas are a great place to start, even if you do not intend to clean them in the long term.
Cons: You may have less consistent work, and you will be paid less than commercial building cleaners. Because your clients live in the area you are cleaning, they may observe you working more closely and be more critical about what you do.
Commercial buildings
Cleaning businesses typically do this service at night. Although it requires less attention to detail, you will have more ground to cover and therefore need a larger group to work on the project. You will typically be paid at the end of the month since this is often a recurring service.
Pros: Cleaning businesses have found that commercial buildings tend to pay higher than residencies. Also, they pay more consistently, especially if you do a janitorial service. Finally, businesses are constantly in need of cleaning services, so there is a large demand in this area.
Cons: Cleaning commercial buildings often requires that you earn certifications and receive specialized training.
Step 3: Determine specific items.
Once you have determined which service level and the audience is best for you, your business will need to focus on a few specialized services to offer.
Sanitizing
This service is especially helpful if you decide to clean commercial buildings. The staff will need proper training and may even require certification depending on your state. They will also need certifications if you handle hazardous materials. According to Zippia, the average sanitizer makes $15 per hour.
Earth-friendly cleaning
This service appeals to both residential and commercial buildings. Although earth-friendly cleaning has a lower start-up cost, you will need specialized supplies. The staff should be trained to work with those supplies properly.
Blind and curtains
Both residential and commercial buildings are in search of this service. It may involve bringing the blinds/curtains to a center to be cleaned or dealing with the items in the actual building. However, it is typically best to do the latter, so you can clean more items and cut down on transportation costs. According to Entrepreneur, a business can make $20-$30 per hour for blind or curtain cleaning.
Carpets
Although this appeals more strongly to residential areas, commercial buildings often request carpet cleanings as well. Especially if you decide to specialize in this area, you may require additional certifications. You will need supplies such as an industrial vacuum, a steam cleaner, and carpet cleaning chemicals. Also, you will need to learn about carpet repair if you decide to do deep cleanings. According to Indeed, the average carpet cleaner makes $15 per hour.
Furniture
If you are planning to clean carpets, you will have many of the supplies needed to clean furniture. However, you will also need to invest in an upholstery tool, along with training and potentially certifications. According to ZipRecruiter, the average furniture cleaner makes $26 per hour. 
Windows
Both residential and commercial buildings have strong demand for this service. However, if you decide to clean commercial buildings, you will need more specialized supplies. Also, residential window cleaning services are less competitive than commercial ones. This area has low startup costs, and your staff does not need previous experience. According to Indeed, the average window cleaner makes $16 per hour. However, a study discussed by NBC News in 2014 notes that while residential cleaners may earn $12-$15 per hour, commercial cleaners typically earn $15 to over $25 per hour.
Restrooms
For this service, you will find the most demand in commercial buildings such as restaurants, medical centers, and hotels. If you decide to clean restrooms for residential areas, you may simply combine this service with the rest of your home services. However, if you clean restrooms for commercial areas, you will likely need certifications. According to ZipRecruiter, the average toilet cleaner makes $14 per hour.
Check out this article to learn how to write a proposal for a commercial cleaning contract.
Summary
You can find several patterns from the data gathered and the points previously mentioned. For example, the highest-paying service you can offer is a deep clean for commercial buildings, which may involve blind cleaning, window cleaning, and furniture cleaning. The most consistent service you can offer is a weekly janitorial service for commercial buildings, which may involve areas such as restroom cleaning and sanitizing.
Finally, the most accessible service you can offer if you want a leg up with your new business is residential cleaning (either deep cleaning or monthly cleaning). Depending on your business's needs and specialties, you may adjust your services to create the perfect offering for you.
Frequently Asked Questions
How should I design my training program for my cleaning staff?
First of all, ensure that your staff knows how to properly use the tools and supplies needed. Prepare them with backup plans and supplies if something goes wrong in the cleaning process. Finally, have your staff practice cleaning and paying attention to detail, so they are prepared to notice small crevices and dirty spots (especially for residential cleaning).
How do I grow my business to include both residential and commercial services?
Do not be afraid to connect with other businesses and potential clients through social and community events. For example, you can join associations and display your services at shows. This not only grows your business financially but also attracts potential staff. As you grow your staff, you can split them off, so one half specializes in residencies and the other in commercial buildings.
If I decide to provide residential cleaning services, how should I deal with difficult clients?
Be sure to actively observe your clients and notice potentially difficult behavior before it gets out of hand. If you start noticing such a client, set expectations and boundaries, communicating clearly how you will do the job and what you are expected to do.
To learn more on how to start your own cleaning business, check out my startup documents here.
Please note that the contents of this blog are for informational and entertainment purposes only and should not be construed as legal advice. Any action taken based on the information provided in this blog is solely at your own risk. Additionally, all images used in this blog are generated under the CC0 license of Creative Commons, which means they are free to use for any purpose without attribution.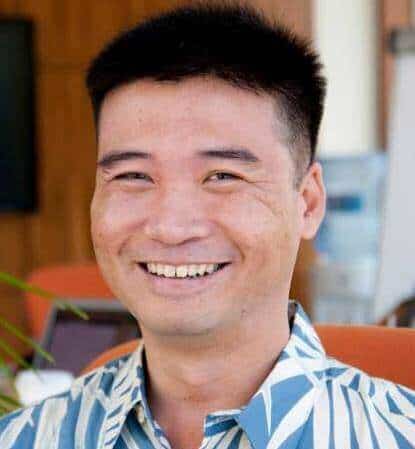 About the author. Entrepreneur and Cleaning Business Fan.
Hi! I am Shawn and I am a happy individual who happens to be an entrepreneur. I have owned several types of businesses in my life from a coffee shop to an import and export business to an online review business plus a few more and now I create online cleaning business resources for those interested in starting new ventures. It's demanding work but I love it. I do it for those passionate about their business and their goals. That's why when I meet a cleaning business owner, I see myself. I know how hard the struggle is to retain clients, find good employees and keep the business growing all while trying to stay competitive.
That's why I created Cleaning Business Boss: I want to help cleaning business owners like you build a thriving business that brings you endless joy and supports your ideal lifestyle.