Are you interested in becoming a professional cleaner to start a cleaning business but are uncertain about how to follow the correct process? Fortunately, there are ways to do this properly, so you can establish yourself as a high-quality cleaner.
To become a professional cleaner, you should develop relevant skills, determine your cleaning niche, and earn certifications. These steps gain the trust of your clients and help you feel more prepared for the job.
Depending on what you are planning to specialize in, you can take several paths in becoming a professional cleaner.
Getting Started
To start, you should ensure that you have a clear idea of what you will be doing in your cleaning service. You should also think through the reasons why you are certified for the job, so you can include them in resumes and advertising.
Take a Look Through Education and Work Experience
Before getting started with anything, you should check to make sure you have the basic qualifications. For example, not all professional cleaners have a degree (although it can be beneficial), but you should at least have a high school diploma, GED, or Associate's degree. As something to keep in mind, many professional cleaners major in Business, which is not only relevant to this particular job but can also provide flexibility if you need to change your job for any reason.
Although you certainly don't need to be a business CEO or professional writer, you should have some work experience, especially if you are starting your own cleaning business. Many professional cleaners had a previous position as a cashier, which is a fairly easy position to fulfill (you might already have this checked off the list).
Consider Starting as a Cleaning Employee
To establish your presence as a high-quality professional cleaner, you may want to work as an employee for a cleaning business. Although this is certainly not required, working with a business as a cleaner for a few months will help you in the long run. This is because clients will likely pay more for your service as they see you have experience, and you can complete the job more quickly. Along with proving that you can do the job, working as an employee for a cleaning company helps you learn how to clean using a variety of tools according to customer demands within a short timeframe. 
Determine Your Path
Before starting to gather certifications and prepare for your business, you should determine what your cleaning business is for. Are you planning to clean residential areas? Cleaning homes is an excellent way to start in the cleaning business, even if you decide to transition to another type of service in the long run. It has no required certifications, is easier to do, and can help you build professional cleaning experience.
Are you planning to clean office spaces? Although this service also does not require certifications, it has higher competition. Typically, larger janitor companies offer this service, so unless you have certifications or a special ability to make you stand out, you may struggle to establish yourself as a professional cleaner in this area. Perhaps you would like to do some more advanced cleaning and work for medical centers or restaurants. For this, you will need some certifications, which are listed in the next section.
Once you have determined which of the three categories you fall into, you will need to ask yourself another question. Are you working as an independent contractor, or would you like to hire employees to work with or for you? Depending on your interest, you may place a larger emphasis on mastering complex cleaning techniques or learning how to manage employees and clients. However, if you decide to hire employees, you will need stronger experience, higher education, and more certifications to ensure that you can run your business properly.
Purchase a State License
Before you get started running your business, you will need to have a state-granted vendor's license. Depending on whether you decide to work independently or hire some other cleaners, you will also need either a DBA for a Sole Proprietorship or an LLC. For more information on receiving the right licenses for you, check out this website.
Check out this article to have fun naming your cleaning business.
Customizing Your Service
Once you have completed these initial steps, you are ready to develop your skills and customize your abilities for the position you want to take.
Develop Your Skills
To be a high-quality cleaner, you will need to be highly detail-oriented and focused. Since you will be working with cleaning tools quite a bit, you will also need a good amount of physical strength. To measure your cleaning chemicals properly and work with the financial aspects of your business, you will also need to have basic math skills.
However, you should also have people skills, since you will be interacting with people to find work and continue contracts. Speaking of work appointments, you should have good time management skills, so you can prioritize and avoid coming to a client late. Finally, you should be able to read and listen to detailed instructions, so you can ensure customer satisfaction.
Along with developing these soft skills, you should also know a variety of cleaning techniques, so your clients know that you can do the job properly. Some of the skills commonly listed in professional cleaners' transcripts can give you a head start. For example, according to Zippia, the majority of professional cleaners have listed cleaning "building floors" as a skill on their resume. In addition, they have often mentioned that they can clean and deal with light fixtures. 
Earn Certifications
Even if they are not required for your area of interest, certifications can establish your reliability and give you a firmer foothold in the professional cleaning industry. ISSA is an excellent website to earn cleaning certifications (some examples are below).
Two of the best certifications to take for all cleaning areas are the CMI Cleaning 101 certification and the CIMS certification for managing a business. The CMI Cleaning is highly regarded by various commercial buildings and can give you a leg up in this competitive industry. To get started, take a look at this website. 
The CIMS certification is also an important way to build experience and reliability for any business. This certification helps cleaning businesses stay aware of the best techniques for customer service and providing quality services.
Also, since professional cleaning services are typically offered on a contract basis, earning a certification in this area can give you the upper hand in both knowledge and reliability for customers. An excellent certification you can take is the Registered Building Service Manager license. The certification is primarily exam-based rather than lesson-based, but the center offers several studying resources, so you can also learn in the process.
Finally, if you decide to work with commercial buildings, you should consider becoming a Certified Custodial Technician. This program allows you to learn advanced cleaning techniques, work with a variety of industrial chemicals, and begin at any level. It is an excellent way to become proficient at cleaning for virtually any indoor space, so you have an advantage in the cleaning industry.
Start Marketing Your Services
Now that you have the skills required to be a cleaner, you need to establish your professionality by marketing your services. This shows clients that you are serious about your business. In addition, you can offer your services to a strongly targeted audience, so you have work customized to your areas of expertise. Some basic ways to advertise include creating a website, posting on social media, and creating business cards to hand out to potential customers.
Through these methods of advertising, you should always state your skillset and certifications that you have previously achieved. This not only shows your reliability but also helps clients know whether you will be a good fit for them. Working to find clients who are interested in your specialties will help you build testimonials and have a less stressful experience in the long run.
Check out this article to know how long will it take to start a cleaning business.
Frequently Asked Questions
If I decide to focus on making a business rather than doing all of the work myself, what experience and certifications will I need?
Ideally, you will work as an employee at a cleaning business, then work independently, and then finally move up the funnel until you can run your own business. Also, you may want to take an Associate's or Bachelor's in Business, so you have the knowledge and verifiability you need.
What will I need to invest in to start my business?
You will certainly need to invest in cleaning supplies such as chemicals, vacuums, mops, paper towels, and buckets. Clients may have these items supplied, but they typically do not—especially since professional cleaners tend to have specialized supplies. Also, you will need to invest in transportation. Finally, you will need to have a reliable telephone service, so clients can schedule an appointment or contact you with inquiries more easily.
To learn more on how to start your own cleaning business, check out my startup documents here.
Please note that the contents of this blog are for informational and entertainment purposes only and should not be construed as legal advice. Any action taken based on the information provided in this blog is solely at your own risk. Additionally, all images used in this blog are generated under the CC0 license of Creative Commons, which means they are free to use for any purpose without attribution.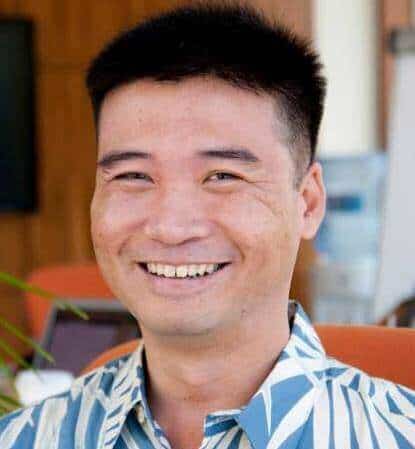 About the author. Entrepreneur and Cleaning Business Fan.
Hi! I am Shawn and I am a happy individual who happens to be an entrepreneur. I have owned several types of businesses in my life from a coffee shop to an import and export business to an online review business plus a few more and now I create online cleaning business resources for those interested in starting new ventures. It's demanding work but I love it. I do it for those passionate about their business and their goals. That's why when I meet a cleaning business owner, I see myself. I know how hard the struggle is to retain clients, find good employees and keep the business growing all while trying to stay competitive.
That's why I created Cleaning Business Boss: I want to help cleaning business owners like you build a thriving business that brings you endless joy and supports your ideal lifestyle.