Whether you're getting a truck-mounted carpet cleaner or a portable machine, it is an expensive and essential part of your business. So, you want to make sure you are getting the absolute best machine that suits your needs. Of course, picking which machine to get is hard. If you ask 15 different carpet cleaners which machine is the best, you'll get 15 different answers. So, we're going to pick some of the best machines on the market in no particular order. We'll be picking a mix between truck-mounted machines and portable ones as there are situations when you might need either one. 
Our picks for the best professional carpet cleaning machines in no particular order are:
Sapphire Scientific Apex 570 Truck Mount
Bissell Big Green Professional 86T3 Commercial Carpet Cleaner
Prochem Legend GT
PowerPlus Prodigy
Mercury Floor Machine Pro
For pricing information on the truck mounts, you will have to contact the companies that sell them directly to get a quote.
Sapphire Scientific Apex 570
One thing you will always have to be concerned about in a carpet cleaning machine is heat. When you're dealing with machines, particularly machines that pump out hot water in large amounts, you have to worry that your machine will be damaged internally or worst-case scenario, start a fire if it overheats. The former can be a major problem if you're running a machine that companies no longer make parts for. This is one of the major reasons you should get a newer machine when you start if you can. You should also get a durable machine like the Sapphire Scientific Apex 570.
A lot of carpet cleaning machine companies try to find new and innovative ways to decrease internal heat. The Sapphire came upon an interesting solution: A ceramic coating. The coating, called Cerakote, keeps the machine 30% cooler. This lessens wear-and-tear on the internal mechanisms. It keeps the van cooler as well. This can be an important quality-of-life issue since summer is typically a carpet cleaner's busiest season.
The Sapphire's Kubota WG972 31 HP engine packs a lot of power to get you through the day. The dual wand capacity allows you to do jobs in less time, allowing you to get from job to job faster. The 90-gallon wastewater recovery tank is nothing to sneeze at either though it's not as big as some of the other truck mounts on this list.
Start your home and office cleaning business by checking out this article first.
Bissell Big Green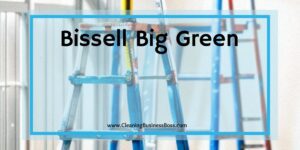 While truck-mounted machines are good, there are times when portable machines are better. A truck mount's hose only goes so far and they become less effective the longer the hose is spread out. Perhaps you're running a business that provides multiple services and you don't have room for a big truck mount. In these cases, you'll want a portable machine. 
Bissell is a reliable brand of vacuums to choose from. They're the #1 vacuum cleaner company for a reason: Quality. The Bissell Big Green is no exception to their track record. This portable machine has a 25-foot long power cord.  This makes it easier to maneuver around a room. And up and downstairs. The machine is lightweight and the clean water and dirty tanks are separated. This is an important feature since if the two were to become mixed, it would be a drastic and time-consuming setback. The rotating brush helps remove stains too. You can get one for around $265.
Pro-Chem Legend GT
The Pro-Chem Legend hasn't changed much since it came on the market 20 years ago. It doesn't need to. The Legend is a sturdy machine and has features designed to increase its longevity. The exhaust portions contain Cerakote to decrease heat damage. It has a last-step chemical injection system. This means that the carpet cleaning chemicals are used at the last moment. This is important because chemicals can be caustic.
The air-cooled Kohler engine is powerful and will save you money on liquid coolant. The high horsepower and torque will help you power through the worst stains. The engine has another feature: The heat exchange system. The machine uses the heat generated by a normal operation to heat the water, rather than relying on a separate water heater component. This saves you time on maintenance since you have one less part to repair. 
The Legend also helps you expand your business. The water pressure it provides allows you to clean tile and grout. This will allow you to diversify your business offerings. This can be important as a lot of people are switching from carpets to hard floors.
PowerPlus Prodigy
While many veterans can build their custom rigs, beginners are less inclined to do this. The PowerPlus Prodigy is easy to use for someone who is just breaking into this carpet cleaning business. The PowerPlus comes with all the parts you need in the box. This includes the wand and hoses. The wand has two jets and has an S-bend for hard-to-reach areas. The three-stage heat exchanger allows for fast water heating. The kit comes with 125-feet water and solutions to increase the range of your truck mount. The powerful engine can help you clean up the worst carpet stains or even expand into tile and grout.
The big selling point of the Prodigy is the ease of use for veterans and beginners alike. It's an economy mount at $20,000. It is easy to install, only taking around a half-hour. The rig is easy to maintain. Whereas some machines put maintenance items and gauges at the side, the Prodigy puts these things on the front for easy access. 
There are some additional modifications for the Prodigy. There is an extra-long hose for the bigger jobs. There is also a silencer modification to cut down on the noise your machine makes. This can be good for preserving your hearing. However, these cost extra.
Mercury Floor Machine Pro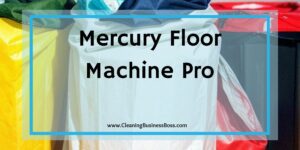 The last machine we'll be talking about is the Mercury Floor Machine Pro. This portable machine is great for most small carpet cleaning jobs. Even if it only puts out 100 PSI, it is still good enough to put out the water and solution needed to do most jobs. It comes with two vacuum motors to help lift most dirt from your customers' carpets. The suction also picks water extremely well, giving your customers fast drying times The motor is air-cooled.
The Mercury has a 12-gallon tank that is easy to fill. It includes a Quick Dump system that makes it easy to get rid of dirty water as well. Best of all, the machine is easy to maneuver. The 25 -foot long hoses allow you to clean a 600 square-foot room without ever moving the machine. Best of all, the wheels allow for easy transport up and downstairs.
Check out this article to know if how much can you make by owning a carpet cleaning business.
What to look for in a carpet cleaning machine?
The best machine is one that works for you. These are just suggestions. What matters is whether or not it's good for your business. You should look into the dimensions of the machine. Vehicles are often shaped differently so you should measure out your van to make sure the machine will fit in it. When measuring, be sure to account for your equipment and other things you'll be taking with you. There's nothing worse than ordering a big and expensive machine only to learn that it doesn't fit in your van. Especially if you're getting your machine secondhand and refunds are not always guaranteed.
You should also consider the ease of maintenance, particularly regarding a machine's cooling system. Carpet cleaning machines can be difficult and costly to repair. Not only are you losing money by having to get the machine repaired, but you're also losing money because you're doing less work. Ease of maintenance can mean many things, from the ease of repairing to the ease of finding replacement parts.  Since it is an integral part of your business, you should also look into a machine's warranty options or getting it insured to lessen the blow if/when the machine breaks down.
One thing carpet cleaners say to look for is the amount of suction pressure the machine puts out. This is important because it affects how fast your job goes. Some hard-to-clean stains require a lot of suction power, Having good suction also helps you get moisture off the carpet when the job is done. Customers like fast drying times.
Look at how fast the water gets heated and how many jets a wand has. The faster you get the job done, the happier a customer is. Quick heating and multiple jets in a wand can help you. Having a machine that helps you be more efficient is essential if you want to get ahead in the business.
Frequently Asked Questions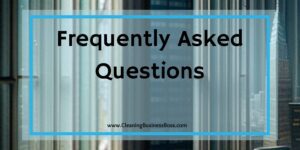 Are there any drawbacks to secondhand machines?
It depends on how old it is and how well-maintained it was. Since getting refunds, replacement parts or warranties isn't always easy or possible, you should give a secondhand machine a thorough going-over before buying it.
Where can I find more information about how to be a carpet cleaner?
Articles like this are helpful, but nothing replaces speaking with experienced carpet cleaners. You'll often find that your local community has a Facebook group aimed at carpet cleaners. You can also visit TruckMountforums.com.
To learn more on how to start your own cleaning business, check out my startup documents here.
Please note that the contents of this blog are for informational and entertainment purposes only and should not be construed as legal advice. Any action taken based on the information provided in this blog is solely at your own risk. Additionally, all images used in this blog are generated under the CC0 license of Creative Commons, which means they are free to use for any purpose without attribution.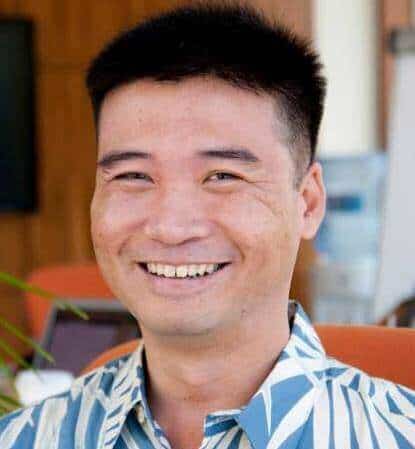 About the author. Entrepreneur and Cleaning Business Fan.
Hi! I am Shawn and I am a happy individual who happens to be an entrepreneur. I have owned several types of businesses in my life from a coffee shop to an import and export business to an online review business plus a few more and now I create online cleaning business resources for those interested in starting new ventures. It's demanding work but I love it. I do it for those passionate about their business and their goals. That's why when I meet a cleaning business owner, I see myself. I know how hard the struggle is to retain clients, find good employees and keep the business growing all while trying to stay competitive.
That's why I created Cleaning Business Boss: I want to help cleaning business owners like you build a thriving business that brings you endless joy and supports your ideal lifestyle.