Every business person aims to make a profit. Therefore, it is important that you know how much revenue a business will generate for you before investing in it. A cleaning business, like many other small businesses, is very lucrative. Although it takes time to build it to a certain level, you can make a profit if you do it the right way.
The average income of a cleaning business is $30,000 to $50,000 a year. When you continue to attract customers — and after you've employed extra staff — you can earn $50,000 to $70,000. However, commercial cleaning companies get the most income potential and can make more than $100,000 a year. In this article, I'll share with you tips and techniques to increase your revenue.
If you're interested in knowing how much a cleaning business will generate before you decide to invest in it, you're in the right place. Firstly, you must understand that there are different types of cleaning businesses, and how much you'll earn depends on the type you specialize in. The two types of cleaning business are Residential cleaning and Commercial cleaning.
Generally, commercial cleaning is more profitable compared to residential cleaning. Commercial cleaning requires more capital investments compared to residential cleaning, but it definitely brings in more profit in the long run.
Additionally, if you manage your residential cleaning effectively, you'll generate as much income as you would if you were running a commercial cleaning business. Besides, there's no rule that prohibits you from combining the two. As long as you can manage them effectively, you're good to go, and you're sure to generate higher income.
If you are in the right location and have the right work ethic, the sky's the limit with commercial cleaning. It's a lifelong project. However, commercial cleaning is more difficult to break into as a startup than residential.
Residential Cleaning
Starting solo with home cleaning is the most common route for startup cleaning companies. It's a very cheap and easy way to start a business, and it can be built as big as you wish. This is one of the unique aspects of this small business startup sector. There aren't too many startups that can start with virtually no capital and get so big.
Meanwhile, it is also important to note that the present stage of your business can also be a major determinant in the size of your income. Initially, the company's revenue will vary from $30,000 to $50,000 a year when you continue to attract customers. After you've employed extra staff, you can earn $50,000 to $70,000. However, commercial cleaning companies get the most income potential and can make more than $100,000 a year.
How much can you make with one cleaner?
When you have your cleaning company up and running for the first time, the business has the potential to earn around $30,000 and $50,000 a year if you are able to secure your clients. Bear in mind that this calculation comes before all expenses are charged and before you put aside tax funds. This scope is based on having just one cleaning staff operating the company.
In the US, the typical hourly rate for a residential cleaning company is from $25 to $40 an hour per skilled cleaning professional. The hourly rate will start to add up quickly when you start to have multiple clients.
For instance: If you were paying $40 an hour and cleaning all of your customers for 30 hours a week together, you would earn around $1200 a week, which would be around $52,000 a year if you never took time off.
You should keep in mind that after you start your cleaning business, the number of hours you clean per week will be much lower until you start securing more customers. To my knowledge, the majority of cleaning contractors operate around 20 hours a week until they start to get more customers. Generally, 20 hours a week is equal to five to six customers.
When the cleaning calendar starts filling up, and you've built a reliable customer base, you can operate up to 40 hours weekly. That would be roughly 11 to 13 customers a week. This is the limit I recommend with one cleaning staff.
Though costs are smaller while you are the only cleaning specialist, your availability will be limited. Generally, you may manage this stage of the company for up to one year, depending on how much work you put into advertising and growing your customer base.
Your business and income will quickly increase if you invest enough in ads.
Check out this article to learn some ways to network your cleaning business.
How much can you earn with a team of cleaners?
If the working hours hit about 40 hours a week, it's time for you to start recruiting extra staff to assist with your cleaning work. Your customers are quite consistent at this stage of your business, and you are continuously getting new clients to your cleaning calendar.
Because cleaning is a very stressful work on the body, I do not suggest cleaning for more than 40 hours a week. When you consistently clean over 40 hours a week, it can lead to getting burnt out. So you'll have less time to develop your business into a bigger company.
You might assume that recruiting additional cleaners is just an extra expense and can't contribute to your company's profits, but that's wrong! By recruiting more staff, you will have more hours left throughout the week to book more customers, which can increase your revenue. Hiring extra cleaners would have a major impact on your availability!
Getting a second cleaning crew to join the initial cleaning crew will make your business make anything from $50,000 to $70,000.
When the number of workers grows, the amount of revenue the company can generate will also rise. When you are able to start recruiting additional workers, the cleaning company's sales opportunity would be limitless. The magnitude of your company will largely rely on your long-term dreams and ambitions for your company.
How much is enough to pay your cleaning staff?
When it comes to recruiting extra staff, you ought to bear in mind that you often will not pay your workers the exact hourly rate you bill your clients. For example, if you charge your customers $40 an hour per cleaning specialist, I suggest you pay about $20 an hour for your workers.
Paying your workers a large percentage less than you charge clients is essential because you need to budget for supplies, taxes, and all other expenses your company requires. Essentially, if you give your workers the same amount as you charge a customer, your company would end up losing revenue after you have paid for the company expenses.
Generally, if you choose to concentrate on residential cleaning and not move out to commercial cleaning, recruiting additional workers would be the most effective way to maximize revenue over time for your business.
How much can you make with commercial cleaning?
When it comes to running a cleaning company, the highest revenue opportunity lies in commercial cleaning. That is because of the higher prices you can charge for services and the size of commercial buildings. In commercial cleaning, you don't need to attract as many clients as you would in residential cleaning to generate a comparable amount of income.
Commercial cleaning companies typically start earning about $70,000 a year once they have secured clients. But, based on the scale of the buildings you're cleaning and the number of workers you have, that figure will potentially increase to over $100,000 a year.
If you are acquiring clients with big office buildings, the deal involves a much higher rate compared to residential cleaning. For example: If you clean a three-story office building once a week, your contract could require a rate between $1,000 and $1,500 a month for one customer! In residential cleaning, a minimum of 3 clients will usually be needed to reach the sum each month.
Given the scale of commercial buildings, it is advised that you only work on commercial cleaning once you have recruited additional help. Cleaning a large office building in time would be difficult if you're only operating with one cleaning staff.
Looking for the best cleaning management software for your cleaning business? Check out our article to get some ideas.
How much is your salary as the owner of the cleaning business?
When you launch your cleaning business, you might wonder how much of the income your business generates you should be paying yourself. This will depend mainly on how fast you want your new company to grow, and what your expenses stack up to.
The first approach in calculating your salary is to add up what the company's overall expenses are. This amount will usually include your business license (including the annual renewal fee), cleaning supplies, transportation to your cleaning jobs, your projected taxes, and any other expenditures your business has. It is important to have a good understanding of your expenses and have a viable business foundation.
Then, you'll want to add up how much your business is making every month. You'll deduct business expenses from your revenue to see the maximum limit for your salary.
For example, if the company makes $3,000 a month with an average expense of $400 a month, your highest salary could be $2,600 a month.
As you employ more workers, you will add their salaries to your business expenses. You don't have to stress about how much this will raise the expenses because it will also boost the amount of revenue your business generates on a monthly basis.
Hiring employees will usually increase the potential of your own salary as well. If you want to spend on advertisements to promote your business, you should add your advertising budget to your operating expenses. Although this will reduce your salary potential temporarily, it will boost your income potential and your client base relatively quickly!
Frequently Asked Questions
How much can you charge a client?
Although the exact hourly rate may rely on the cleaning requirement in your region, most cleaning companies in the US charge from $25 and $40 an hour per cleaning staff. If the need for cleaning in your area is massive, your general rate may be higher. Also, to find out what the competitive rate is in your specific area, I suggest that you call about 3 to 5 cleaning companies near you with good reviews. You can send an offer to clean your house. When they provide an estimate, you also want to ask how long it will take them to clean up. This gives you an idea of what prospective customers are ready to pay for cleaning services in your area.
What are some of the expenses my cleaning business requires?
A cleaning company can be set up on a low budget. While you start your business, you will expect to have expenses such as the business license, any necessary permits, and cleaning supplies. Many new cleaning business owners use a vehicle they already own to get to their cleaning jobs. However, you will also have to pay for gas. If you're on a limited budget, most of your cleaning supplies can be bought at your nearest discount store. One of the major advantages of launching a cleaning business is that you can start your business small and increase your resources as your business and budget also improve.
To learn more on how to start your own cleaning business, check out my startup documents here.
Please note that the contents of this blog are for informational and entertainment purposes only and should not be construed as legal advice. Any action taken based on the information provided in this blog is solely at your own risk. Additionally, all images used in this blog are generated under the CC0 license of Creative Commons, which means they are free to use for any purpose without attribution.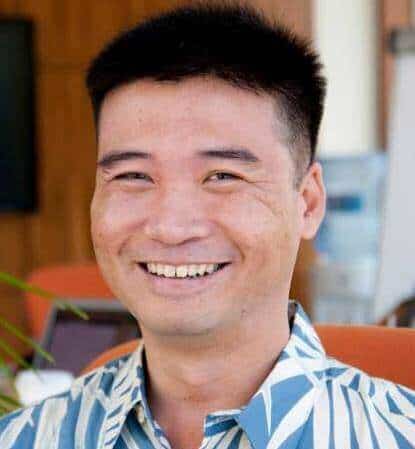 About the author. Entrepreneur and Cleaning Business Fan.
Hi! I am Shawn and I am a happy individual who happens to be an entrepreneur. I have owned several types of businesses in my life from a coffee shop to an import and export business to an online review business plus a few more and now I create online cleaning business resources for those interested in starting new ventures. It's demanding work but I love it. I do it for those passionate about their business and their goals. That's why when I meet a cleaning business owner, I see myself. I know how hard the struggle is to retain clients, find good employees and keep the business growing all while trying to stay competitive.
That's why I created Cleaning Business Boss: I want to help cleaning business owners like you build a thriving business that brings you endless joy and supports your ideal lifestyle.