As your cleaning business grows and your responsibilities start to pile up, you need business management software that works as hard as you do. There are countless options available, all with different features, price points, and downfalls. We've narrowed it down to our top 5 picks that will help you manage your business without bankrupting it.
Our top 5 cleaning business management software picks are Jobber, ZenMaid, Service Fusion, Brillion, and Octopus Pro.
Our Methodology
To try and narrow the expansive list of business management software platforms down to a list of just 5, we had to focus in on some key factors to choose the very best. Some of the features that we used to select these platforms were:
User interface

Customer service/support

Ease of use

Ease of scheduling

Mobile app features

Administrative tools
Best Overall: Jobber
Jobber tops our list because it combines extensive, easy-to-use features with a fair price point and excellent customer service. Whether you are a startup or an established cleaning business, Jobber will streamline your administrative tasks while also giving your business a professional appearance to your customers.
Key features
Great customer tools
Keeping your customer involved helps them have peace of mind throughout the entire process. Jobber is loaded with cool customer features such as:
Online booking

Client hub

Client notifications

"On my way" texts
Full customer relationship management (CRM) software
Jobbers extensive CRM software helps you keep track of each of your customers and where they are in the sales cycle. Having a CRM integrated with all your business operations reduces the chances of missed communications between you and your customers.
Extensive mobile app
Jobbers mobile app is loaded with features that keeps you informed and able to complete tasks while out in the field. Being a business owner it is crucial to know what is going on and where your team is even when you are away from your computer. Some of the features on the mobile app include:
Scheduling

Job details

GPS tracking

Invoice and payments

Quick create (clients, jobs, quotes)
Useful connections
With Jobber you can connect to other online software systems to take your business experience to the next level. Create Facebook & Instagram ads directly from the app with the help of Mailchimp. This helps you sync all of your contacts to the Mailchimp platform so it is easier to put your content in front of the people that are most interested. You can also connect to QuickBooks to keep your accounting and payments organized and all in one place.
Pricing
Jobber is priced very fairly, especially for all the features you are getting. Plans start at $29/mo for a single user, $99/mo for up to 7 users, and $199 for up to 30 users. They also have a free 14-day trial, no credit card required.
"I first started using Jobber almost 5 years ago when I decided to test out the free trial. Since that day, I have continued using the software and have grown my business over 400%." – Andy W.
Check out this article to learn how to create your own cleaning business slogan.
Easiest to Use: ZenMaid
ZenMaid is a relatively simple but feature-packed software that is easy to use and operate. ZenMaid was created by cleaning professionals so they know the difficulties that you face on a day-to-day basis. Given this knowledge, they built a platform that is easy to learn and saves you tons of time.
Key features
Easy-to-use calendar
The calendar feature on ZenMaids platform is one of the best on the market. The creators made this calendar system simple and easy to understand. The simplicity helps prevent things such as double bookings, missed appointments, and employee confusion.
Automation
ZenMaid is at the forefront of automation in the cleaning software world. You can automate things like:
Customer reminders

Customer follow-ups

Work orders

Feedback

Referrals

Recurring appointments

Communication with employees
Basically, if there is something that can be automated, ZenMaid has done it. This saves you hours each week trying to keep up with the tedious repetitive tasks that keep you from more critical business tasks.
Pricing
ZenMaid is in the middle of the pack when it comes to pricing. For a sole proprietor it is $49/mo and is an extra $9/mo for each user. They do offer a free 14-day no-risk trial.
"Everybody that I talked to, not only in this industry but a bunch of people in other industries, I asked them, "What contributes to your success? How are you able to grow on this large of a scale?" And it all comes down to automation." – Roman Peysakhovivh, Maid Masters
Best Support: Service Fusion
Service Fusion has a simple user interface and an excellent support team to help those who are good with cleaning, but not with technology.
Key Features
Excellent support staff
Service Fusion sets itself apart from the competition with it service department. Unlike some other companies that try to protect their phone number and make you submit a ticket that could take days to get a response, they proudly display their phone number on their home page. Their support staff is always ready to answer your call and help you through whatever issues you might be facing.
Simple user interface
Service Fusion keeps a great balance between simplicity and having all the features your cleaning business needs. It's not the most visually appealing software, but if you want functionality over appearance, this is the software for you.
Quick quote creation
With features like pre-populated product and service line items, making and sending quotes is a breeze. This is especially useful if you are out in the field. If a customer is asking you for a quote, they are likely asking others. Being the first to respond can be the difference between gaining a new customer or missing out.
Pricing
Service Fusion pricing model is better for larger companies, with plans ranging from $99/mo to $349/mo. All plans have unlimited users but offer a range of different features. They also have add-ons such as VoIP call tracking, GPS fleet tracking, and FusionPay. They do offer a free demo.
"The software is fairly solid, but the team of people at Service Fusion that works with us to add functionality and features makes it work for us." – Lucan Augustus
Looking for some inspiration for your cleaning business brochure? Check out our article to get some ideas for your brochure.
Best Value: Brilion
One of the lesser-known platforms on the market is Brilion. They have a full-service software at a price point that is lower than almost all of the competition. Brilion is a great option for startup cleaning services that need a reliable platform at an affordable rate.
Key Features
Online chat
Brilion has a customer support online chat that comes very much in handy if you need help and don't want to be stuck on hold.
Zoning
Their zoning feature automatically assigns cleaners to jobs based on their location and proximity to the customer. This cuts down on travel time and the headache of wondering where to send cleaners next.
Invoice customization
Give your customers the option to pay the day of the job, every week, or every month. This gives your customer an extra bit of customization and control over the billing process.
Pricing
Brilion is priced wonderfully for cleaning businesses that are tight on cash or just want to spend their money on things other than business management software. Brilion starts at $5/mo per user and is an additional $5/mo for every user after that.
They do offer a demo but no trial.
"The software is very easy to use, the support team is amazing, very easy to communicate with them and always there to support me"
Best Features: OctopusPro
OctopusPro is packed with useful features that help you keep tabs on your entire cleaning operation while also reducing operational costs.
Key Features
Build your own app
One of the more unique options that OctopusPro offers is that they will help you build your own branded app. This gives your cleaning business a cutting edge and professional look, while also including useful features that help both you and your customer. The app is not include with their standard packages.
Staff to customer GPS tracking
Most other business management software platforms offer text alerts to let your customer know when you are on the way. OctopusPro takes this a step further by letting your customer see exactly where your employee is and how long it will be before they arrive.
Start to finish support
OctopusPro has features and benefits that help you throughout the entire sales process. From identifying and qualifying prospects, to customer conversion and communication, to billing and invoicing — their platform offers a holistic approach to the user experience.
Pricing
For all of the features included, OctopusPro is fairly priced at $29/mo for the first 2 users (1 admin, 1 field worker). Pricing goes up to $50/mo per admin and $5/mo per field worker in their established package.
They do offer a free trial.
"Highly recommended for anyone that runs a mobile service business, we spent months looking for the right software and we are glad we found OctopusPro." – Riadh D.
Frequently Asked Questions
My employees say they are not comfortable being tracked by GPS, how should I handle this?
This is a newer feature that can make some employees uneasy. Being able to track your employees helps your business run more efficiently and therefore saves money. Remind them that you are only tracking them while they are on the clock and that if they need to do a personal task there is usually a "Take A Break" feature which stops tracking them temporarily.
I want to change business management software, can I transfer all my data to the new platform?
Most platforms allow for exporting and importing critical information such as clients, financial information and historical data. If you are planning to switch platforms, contact your current service provider and your new one to make sure they allow for this.
To learn more on how to start your own cleaning business, check out my startup documents here.
Please note that the contents of this blog are for informational and entertainment purposes only and should not be construed as legal advice. Any action taken based on the information provided in this blog is solely at your own risk. Additionally, all images used in this blog are generated under the CC0 license of Creative Commons, which means they are free to use for any purpose without attribution.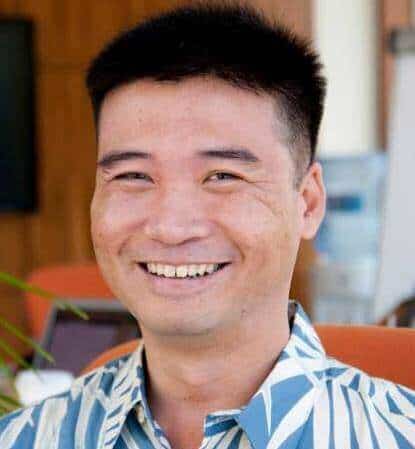 About the author. Entrepreneur and Cleaning Business Fan.
Hi! I am Shawn and I am a happy individual who happens to be an entrepreneur. I have owned several types of businesses in my life from a coffee shop to an import and export business to an online review business plus a few more and now I create online cleaning business resources for those interested in starting new ventures. It's demanding work but I love it. I do it for those passionate about their business and their goals. That's why when I meet a cleaning business owner, I see myself. I know how hard the struggle is to retain clients, find good employees and keep the business growing all while trying to stay competitive.
That's why I created Cleaning Business Boss: I want to help cleaning business owners like you build a thriving business that brings you endless joy and supports your ideal lifestyle.