The best way to network your cleaning business is to utilize as many avenues as possible to get the word out about your business. You should be talking to everyone everywhere you go. And remember — be enthusiastic.
The best way to network your cleaning business is to start with the age-old organic marketing method known as word of mouth. Make use of online ads, networking meet-ups, start your own blog, communicate with related businesses such as cleaning supply businesses, and learn the art of networking. 
Word of Mouth Marketing
Don't confuse word of mouth with social media; they aren't the same thing. Social media is just the vehicle that spreads word of mouth. Yes, today many of us communicate largely by text and tweet, so it follows that we might just lump word of mouth and social media into the same group. But they are largely different.
To start with, word of mouth won't hurt your pocketbook, because you carry all that you need everywhere you go… it's your mouth. All you have to do is open your mouth and talk to everyone everywhere you go. Online talk has not replaced face-to-face, human-to-human interfacing. After all, we humans are social creatures. If you talk up your cleaning business to family, friends, and strangers, your business will grow by leaps and bounds.
Chat up people at your day job, at your child's soccer game, at the laundromat, at the health club, and at the yoga class. In other words, never miss an opportunity to talk about your cleaning business and the services you provide.
Reach Out Locally
Opportunities for networking these days are limitless, especially with social media everywhere you look. The choices for meet and greets are overwhelming, but don't let that become a stumbling block for you. It's not only important to know how to network, it's important to know where. Sure, you can spend your valuable time going to every networking event out there, but you'll have a more satisfying experience and build your cleaning business much more quickly by attending networking events that are related specifically to the cleaning business.
Check with your local Chamber of Commerce for more information on local events that would most benefit you and your business. The Chamber of Commerce is always a good place to look for companies you can network with. The Chamber is always the source of member companies and events they are holding. They will promote your events and help you network for your cleaning business.
Check out this article to know what are the best cleaning management software you can try for your cleaning business.
Take full advantage of Social Media
When I think of all the social media available to us these days, I sometimes feel overwhelmed. Since we live in a social media-saturated world, a good networking technique you can use to grow your cleaning business is to start a blog telling the world all about you and your business. The great thing about a blog is how it can help you network with the world.
Your blog will share your personal perspective on your business directly with your readers and provide them with a way to correspond with you via the comments section of the blog. This two-way communication builds connections and trust between you and your readers. The trust you build can lead to sharing your business with like-minded people in your profession. You don't have to be an expert writer to make your blog a success, just write from the heart.
Don't stop with blogging. Continue with other social media sites. Connect and network with Facebook — which is the top networking site used these days — post on Twitter and YouTube, too. Consider creating a LinkedIn account; it's a great way to network with other professionals in your field and it's one of the most popular professional social networking sites on the Internet. LinkedIn can be accessed in 20 different languages, so people all across the globe use it to connect and network.
Create your own website with one of the free website platforms. Fill your site with pictures and helpful content about your cleaning business. Invite other cleaning professionals to comment and share their knowledge, and don't forget to ask for online reviews.
Set Your Networking Goal
Before you attend any networking event, take the time to decide what your goals are for the event. What are you hoping to get from it, what are you hoping to learn and accomplish? Do you simply want to meet other business owners in your area and get to know them? Do you want to get advice for your cleaning business or maybe find a mentor?
These are all good objectives, but your main objective, if you want to grow your cleaning business, should be to seek out and get to know other professionals in the cleaning business world. The best way to accomplish this goal is to put yourself in front of as many people as possible at any networking event you attend. This is the tried-and-true method for getting your business information and services out to the world.
But don't just seek out people who can help you, seek to help others as well — this is the heart and soul of networking. Making friends and acquaintances from all types of businesses can expand your company in ways you can't even imagine.
Craft your Elevator Pitch
Your elevator pitch is about telling people what you and your cleaning business are all about, so craft a standout story and communicate it with passion. You must be able to quickly articulate what your cleaning business is all about. Networking is kind of like speed dating: people go there to meet and greet and they want to do it as expeditiously as possible. That's because we live in a world full of busy people and at networking events, they want to know exactly what you do and why you do it.
Why you do what you do should reveal your passion for your cleaning business in a conversational way. Think about why you went into the cleaning business and what do you hope to achieve through your business. What are your business's strong points? Why should people choose your cleaning business over others'? Communicating your goals to people will draw them in and make them believe in you and your business, just remember to keep the talk friendly.
Don't try to sell your networking associates, just talk to them like you would a friend. The carryover from this will be that they will want to share your business with their friends, family and acquaintances and help your business flourish in a very organic way.
Don't know what to put in your cleaning business slogan? Check out our article here to get some ideas.
Seek Out Other Cleaning Business Professionals
Network with any and all businesses related to cleaning. Some examples are: cleaning supply businesses that sell tools and cleaning chemicals, apartment complexes, home builders, home inspectors, construction companies, industrial janitorial companies, and window cleaning and carpet cleaning services. Join your local Chamber of Commerce to really get to know the local businesses in your town. If you're a member of the Chamber you're more likely to gain the trust of the community and be known as a trusted professional.
The Chamber also has a business directory that will help you locate like-minded businesses that you can choose to network with. You'll find companies like green cleaning services, sanitation services and restoration services, specialized equipment cleaning, pressure washing, even chimney cleaning. All of these businesses can be good to network with and to get and give referrals.
Frequently Asked Questions
How will joining the Chamber of Commerce in my city help me network my business?
The Chamber of Commerce hosts networking groups and events that, as a member, you can attend. What a great way to meet business owners and professional people in your area and in surrounding areas that can help promote your cleaning business and also give you referrals and leads to other businesses. You can also take advantage of groups just for women, veterans, and young professionals, and the lead generation and referral service the Chamber may offer to gain new customers and build professional and personal relationships.
What is the top networking site?
Facebook leads the pack when it comes to networking sites. It's been number one since its beginning in 2004. Facebook is unique and a great way to network because of its multifunctional interface, bringing its over 2 billion active users everything from up to the minute news, gaming, business, and multimedia content. You probably can't go too wrong starting out with some inexpensive Facebook ads as well.
What is the best way to network on Facebook?
Scrutinize your Facebook page before you jump into networking with this huge group of people. Take down any pictures or posts that might make you look unprofessional and instead post the highlights of your cleaning business. Be cautious about what you upload, post, and share on your page because everyone you network with will have access to all of it. Separate your business contacts from your friends by making a list of each group.
Start with word of mouth, online reviews, communicating with businesses related to your cleaning business, starting a blog, giving out a free eBook, and following other cleaning business blogs.
To learn more on how to start your own cleaning business, check out my startup documents here.
Please note that the contents of this blog are for informational and entertainment purposes only and should not be construed as legal advice. Any action taken based on the information provided in this blog is solely at your own risk. Additionally, all images used in this blog are generated under the CC0 license of Creative Commons, which means they are free to use for any purpose without attribution.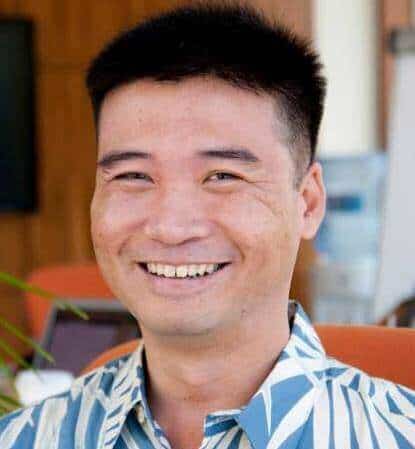 About the author. Entrepreneur and Cleaning Business Fan.
Hi! I am Shawn and I am a happy individual who happens to be an entrepreneur. I have owned several types of businesses in my life from a coffee shop to an import and export business to an online review business plus a few more and now I create online cleaning business resources for those interested in starting new ventures. It's demanding work but I love it. I do it for those passionate about their business and their goals. That's why when I meet a cleaning business owner, I see myself. I know how hard the struggle is to retain clients, find good employees and keep the business growing all while trying to stay competitive.
That's why I created Cleaning Business Boss: I want to help cleaning business owners like you build a thriving business that brings you endless joy and supports your ideal lifestyle.