When you start your own cleaning business, one subject that regularly occupies your mind is the revenue that your business brings in. Without enough revenue, your business will struggle to stay open. One excellent way to increase your revenue is by offering additional services you may have not offered before. An example of this is carpet cleaning! By adding carpet cleaning services, your business can market to new customers. We have the steps you need to follow to add carpet cleaning to your cleaning business.
The steps to adding carpet cleaning services to your cleaning business include getting trained and certified, purchasing the supplies you will need, evaluating your business insurance to make sure you have enough coverage, and then finally starting to market your new services to your customers! Adding this service will not only help you bring in more revenue, but it will also make you more valuable to your customers.
Get Trained and Certified
Before you can start officially offering carpet cleaning services, the first step you need to take is getting trained and certified on how to properly clean carpets. If you start offering the service without knowing how to do it correctly, you can cause more harm than good for your business. You could end up damaging carpet, which will result in you having to pay more money out of your pocket and also having customers upset with you.
There are various courses you can find online that will provide you with knowledge on how to properly provide carpet cleaning services. You can also find certification courses online, where you can get officially certified in providing the service.
Before taking any courses online, we recommend researching your local regulations. Your own city or state may have specific regulations regarding what training or certification you must have. If you do not get the amount of certification and training they require, it could result in getting fines or cause your business to get shut down. It is essential that you always follow all of the business regulations set by your city, county, and state.
If your business is at the stage where you have hired employees to perform cleaning services, we recommend investing in getting your employees trained in carpet cleaning as well. If you do not want to make the commitment of training all of your employees, you can start off by choosing one of your employees who will specialize in carpet cleaning and get this person fully trained or certified. As the service starts to take off, you will be glad that you are not the only one who is trained in how to properly perform the service.
Check out this article to learn what you need in starting a cleaning business.
Purchase Your Supplies
Once you have finished all of your training on carpet cleaning, you are ready to start purchasing the supplies that you will need. During the early stages of purchasing your supplies, we recommend setting a budget. This will help ensure that you do not overspend and will help you narrow down what carpet cleaners will fit within your budget as you are shopping around.
As you are looking for carpet cleaners, we do not recommend purchasing the first one you find. Since carpet cleaners and supplies can get costly, you want to take your time and look around at various prices. We also recommend reading through reviews for the carpet cleaners that you are considering. If you purchase your supplies in a hurry, you will be taking the chance of wasting a large amount of money for your business.
For example, if you purchase a carpet cleaner before reading any reviews, it might turn out that the carpet cleaner requires frequent repairs or is poorly made. This will result in you needing to spend additional money. If you read the reviews beforehand, you can avoid purchasing this particular cleaner and save yourself both time and money in the long run.
The specific type of carpet cleaner you want to buy will ultimately depend on what type of cleaning jobs you specialize in. If you offer mostly residential cleaning, you will likely want to look for different cleaners than if you offer commercial cleaning. Homes will often have different types of stains on their carpet compared to office buildings (ex. more pet stains).
Check out this article to some of the reasons why a cleaning business fails.
Evaluate Your Business Insurance
Another important step you need to take before you can officially start offering carpet cleaning services to your customers is evaluating your business insurance. All cleaning businesses should already have business insurance after you have launched your business. Insurance is well worth the investment and will protect your business against accidents.
Once you add carpet cleaning to your list of services, you are taking on additional responsibilities when you are cleaning homes. This means that your liability also increases. Before offering carpet cleaning services, your chances of harming a customer's carpet are relatively low. However, once you start offering carpet cleaning, there is a higher chance of carpet being harmed or accidents happening.
We recommend checking with your current insurance company to see if they recommend changing your insurance policy to include carpet cleaning services. What you will need to add will ultimately depend on the current policy you have. If you already have an excellent policy that offers a high level of coverage, you might not need to add extra coverage. Your insurance agent will be the best person to ask about this since they can evaluate your current policy and make recommendations.
Start Marketing Your New Services
The last step of adding carpet cleaning services to your cleaning business is starting to market your new services! Now that you have been trained, have purchased your supplies, and have evaluated your business insurance, you are ready to start telling your current customers and potential customers about the new service that you now offer!
In order for carpet cleaning services to add revenue for your business, it is essential that your customers know about your new service! We recommend adding carpet cleaning services to your website, social media page, and anywhere else your services are listed.
One great way to make sure your customers know about your new service is by making a post about it on all of your social media channels. If you really want to get your new service out there, you can even boost your post on Facebook or Instagram, which will help it be seen by more people (without having to spend large amounts of money).
Adding new services to your cleaning business is an excellent way to bring more value to your customers and bring in more revenue for your business. Carpet cleaning is a service that most of your customers will need multiple times throughout the year already. It makes it easier for them to get it done since you are already cleaning their home. By offering the service, you also appeal to a larger amount of potential customers as well. Once you have followed the steps we have included above, your business will see more growth in the near future!
Frequently Asked Questions
Do I need a college education to start a cleaning business?
No, you are not required to have a college education in order to start a cleaning business. However, we do recommend ensuring that you have an understanding and knowledge when it comes to business. If you do not have a background in business, it does not necessarily mean you cannot start a cleaning business. Many local community colleges offer business classes. This is a great way to develop skills in business, without having to commit to a full college degree. There are even local cities and organizations that host business building workshops. We recommend checking your local area to see what is available near you.
Are there different types of services my cleaning business can offer?
There are various types of services your cleaning business can offer. The two most popular additional services to offer are carpet cleaning and organization. Both of these services fit in perfectly and go well with a cleaning business. Before deciding to offer additional services, we recommend asking your customers what other services they may be interested in related to their home. You do not want to spend time and money adding additional services to your cleaning business that your customers may not even be interested in.
How long does it take to start a cleaning business?
The amount of time it takes to start a cleaning business is ultimately up to your schedule and how much time you have available to put into your new business. Due to a cleaning business not requiring a physical location, you can get your business up and running within a month if you have plenty of time to dedicate to it. If you already have a busy schedule and do not have a large amount of time to put into your business, we recommend planning on it taking around two to three months to get a new cleaning business up and ready to start offering services.
To learn more on how to start your own cleaning business, check out my startup documents here.
Please note that the contents of this blog are for informational and entertainment purposes only and should not be construed as legal advice. Any action taken based on the information provided in this blog is solely at your own risk. Additionally, all images used in this blog are generated under the CC0 license of Creative Commons, which means they are free to use for any purpose without attribution.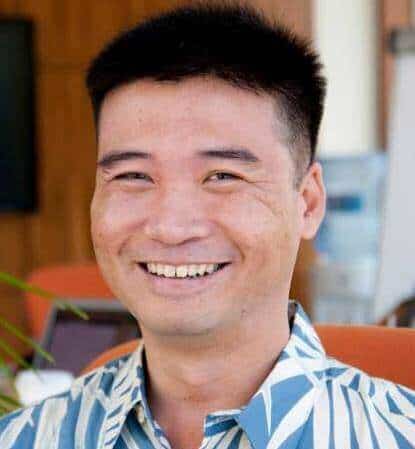 About the author. Entrepreneur and Cleaning Business Fan.
Hi! I am Shawn and I am a happy individual who happens to be an entrepreneur. I have owned several types of businesses in my life from a coffee shop to an import and export business to an online review business plus a few more and now I create online cleaning business resources for those interested in starting new ventures. It's demanding work but I love it. I do it for those passionate about their business and their goals. That's why when I meet a cleaning business owner, I see myself. I know how hard the struggle is to retain clients, find good employees and keep the business growing all while trying to stay competitive.
That's why I created Cleaning Business Boss: I want to help cleaning business owners like you build a thriving business that brings you endless joy and supports your ideal lifestyle.