Pure Cleaning's website defines a commercial cleaning company as a person or a company that provides cleaning services to businesses such as factories, bars, restaurants, offices, and shops. Meticulous in their work, commercial cleaning companies follow a checklist of job duties, as well as a schedule. Commercial cleaning companies can also be found restocking supplies, making sure that an ample supply of paper products and other supplies is always on hand. There is a lot more to commercial cleaning than initially meets the eye.
Commercial cleaning companies handle a variety of jobs such as industrial carpet cleaning, window cleaning, dusting, emptying trash bins, buffing, and waxing floors. Job Hero states that commercial cleaning companies also handle lighter cleaning duties like sweeping, mopping, dusting, vacuuming, polishing woodwork, and scrubbing toilets. An offset of the commercial cleaning family is commercial parking lot cleaners. Commercial parking lot cleaners clean sidewalks, parking lots, and parking garages.
Lighter Duty Cleaning
Though we often associate commercial cleaning services with more intensive duties, they also perform lighter duty cleaning such as emptying trash bins and restocking paper supplies. If there are two things that offices and shops have around the world have in common, they are trash and their consumption of paper supplies.
Trash bins cannot go on empty, and these offices in shops cannot afford to run out of paper supplies like toilet paper and paper towels. Amongst the many other duties they perform, commercial cleaning companies are there to make sure these tasks are dimes.
There are benefits to hiring commercial cleaning services as opposed to general cleaning services. Perhaps, the most important benefit to hiring a commercial cleaning business is that they can do all of the duties offered by general cleaning services, and then some. Commercial cleaning companies also offer their customers the satisfaction of knowing that they hired a cleaning service that will get the job done thoroughly and professionally.
Maid Aide states that two of the benefits of hiring a commercial cleaning service is that commercial cleaners provide a safer environment for their workers, and commercial cleaners allow employees to be able to focus on their job duties.
Check out this article about starting a trash can cleaning business.
Basic Cleaning
A few basic cleaning duties handled by commercial cleaning services include wiping or sanitizing surface areas, cleaning bathrooms, sweeping, and mopping floors. Any type of building clean by a commercial cleaning service will have bathrooms, surface areas, and floors. These bathrooms must be cleaned thoroughly to provide a safe and sanitary experience for customers and employees.
Surface areas must be white and sanitized regularly for the same reasons. Commercial cleaning services must also keep floors sparkling clean for their clients because they want their place of business sparkling clean for their customers.
Aside from the previously mentioned duties, Job Hero state that commercial cleaning services also polish would work and clean tables. If you are wondering how commercial cleaning companies can keep their duties straight in their minds, the website says that they generally follow a very thorough checklist of tasks they are expected to perform. Commercial cleaners also note problems they see while they are cleaning, potentially saving their customers money in the long run. They also handle many unexpected duties that may arise from day to day.
Equipment-Related Cleaning
Using commercial-grade equipment for tasks such as waxing floors, buffing, and cleaning floors, and industrial carpet cleaner is perhaps what commercial cleaning companies are most well-known for. Commercial cleaners are trained on equipment specifically designed for floor care. They are generally certified and trained to handle buffers, waxers, and industrial vacuum cleaners. They are shown specific ways to both maximize their time efficiency and productivity. This results in much cleaner floors for their clients.
As previously mentioned, commercial cleaning services received special training when learning how to operate the equipment necessary for them to do many of their job tasks. You may be asking yourself, "What are the benefits of this training?" I'm glad you asked. The Janitor Store States that there are several benefits to becoming a certified commercial cleaner. One of those benefits includes the ability to be more competitive in an increasingly crowded job market.
Being a certified commercial cleaner also helps you to increase profits for your commercial cleaning service. Another benefit to being a certified commercial cleaner is providing your customers with the reassurance that you will do a thorough and professional job, thus increasing customer satisfaction.
Outside Duties and Special Requests

 
Commercial cleaning companies handle outside duties as well as inside duties. One outside service provided by commercial cleaners is window washing. Commercial cleaning companies may also handle outside tasks such as pressure washing walkways and buildings. They usually have specialized tools for washing windows and pressure washing. They are also provided with the necessary training to operate this equipment, which is not usually found with other types of cleaning services. Some commercial cleaning companies also offer parking lot cleanup services.
One branch of commercial cleaning services which you may not be aware of is commercial parking lot cleanup services. The website ambassadorusa.com says that one of the duties provided by commercial parking lot cleanup services is sidewalk cleaning. Commercial parking lot cleaners remove all debris, trash, leave, and glass from sidewalks, making them safer for everyone.
They also provide Power sweeping and vacuuming to all parking lot surface areas. Commercial parking lot cleanup services will also remove any trash or litter from garage areas. They will also use a magnetic device to remove all shards of metal from your parking lot.
Check out this article to know more about residential and commercial cleaning contracts in Florida.
Specialized Training

 
One subject that I touched on briefly earlier that I would like to discuss in more detail is the special certifications, and specialized training commercial cleaning services usually possess. Most commercial cleaning companies are OSHA certified. However, not all commercial cleaning companies have their employees go through the course to become Certified Cleaning Technician (CCT). Becoming a CCT comes with many different benefits. A few of these benefits include the higher pay scale, more customers, and providing existing customers with peace of mind.
Another certification in the commercial cleaning world is the IICRC (Institute of Inspection, Cleaning and Restoration Certification). Per AER Industries, this certification is required to be hired by most companies. To become IICRC certified, your business must first prove that it is both trustworthy and reliable. Businesses must also ensure that all of their employees or IICRC are certified before the business can become certified. Three other qualifications needed to be IICRC certified hard that your business must have and show its customer written complaint policy, you must purchase and maintain insurance, and agree to adhere to the IICRC strict code of ethics.
Being a commercial cleaner may be hard, but it is also rewarding work. Commercial cleaning companies offer mini types of cleanup services that may not be offered by other cleaning companies. Customers can rest assured that they have trained professionals on the job when they hire commercial cleaning companies. This results in a cleaner office, shop, restaurant, or bar for employees and customers alike. This makes for much happier business owners, customers, employees, and commercial cleaners.
Frequently Asked Questions
How do you become a commercial cleaner?
Cleaning businesses are a good way to make a living, and they are relatively easy to start. Cleaning Business Boss states that to start either a residential or a commercial cleaning service, you are going to need an SBA small business certification. Next, you should purchase insurance. Why it's not required by law, general liability insurance will cover many things that can happen bio on the job.
If you employ more than five people, you are going to have to carry Workers Compensation Insurance as well. Next, you are going to have to register your commercial cleaning business with the Internal Revenue Service. Residential cleaning companies are not required to take this step. However, commercial cleaning services are.
What are the major differences between a residential cleaner and a commercial cleaner?
The major difference between a residential cleaning service and a commercial cleaning company is that residential cleaning services clean homes, while commercial cleaning services clean businesses such as offices, shops, restaurants, and bars. Commercial cleaning services also clean medical facilities. Commercial cleaning services also handle heavier duties such as outside window washing, floor buffing, and waxing, industrial carpet cleaning.
Commercial cleaning services also are usually in possession of certifications or licenses that residential cleaners usually don't possess. Examples of these certifications include the OSHA certification and the Certified Custodial Technician certificate.
What are the steps required to become OSHA certified?
Becoming certified by the Occupational Safety and Health Administration (OSHA) is a big deal to a lot of businesses. It can mean an increased sense of pride, knowing that the work they do is up to OSHA specifications. It can also mean increased business for many types of services, including commercial cleaning services. There are two types of Osha certifications.
The first type of certification is called OSHA 10 certification. The second type is called OSHA 30 certification. The OSHA Education Center specifies that to become OSHA certified, you must complete either an 810-hour course or a 30-hour course. These courses can either be taken in-person or online, with many services offering OSHA certification training. 
To learn more on how to start your own cleaning business, check out my startup documents here.
Please note that the contents of this blog are for informational and entertainment purposes only and should not be construed as legal advice. Any action taken based on the information provided in this blog is solely at your own risk. Additionally, all images used in this blog are generated under the CC0 license of Creative Commons, which means they are free to use for any purpose without attribution.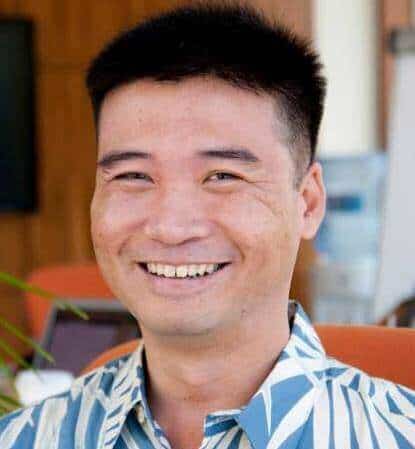 About the author. Entrepreneur and Cleaning Business Fan.
Hi! I am Shawn and I am a happy individual who happens to be an entrepreneur. I have owned several types of businesses in my life from a coffee shop to an import and export business to an online review business plus a few more and now I create online cleaning business resources for those interested in starting new ventures. It's demanding work but I love it. I do it for those passionate about their business and their goals. That's why when I meet a cleaning business owner, I see myself. I know how hard the struggle is to retain clients, find good employees and keep the business growing all while trying to stay competitive.
That's why I created Cleaning Business Boss: I want to help cleaning business owners like you build a thriving business that brings you endless joy and supports your ideal lifestyle.