Whether you would like to start a residential or a commercial cleaning business, there are ways to make your business official. Cleaning businesses base a lot of their work on trustworthiness. People are allowing you into their home or office to take care of their materials. You don't want to take this access lightly. Use the best certifications out there to guarantee professional trust from your future clients.
There are cleaning business certifications such as the CMI Cleaning 101 program certification and Advanced Pro training programs for janitorial proficiency. You will require an SBA small business certification to start your own cleaning business. There are certifications for specific areas of cleaning, such as for body fluid spills or for safety methods with hazardous materials. In this article, we will list each certification and simple ways to get certified for yourself and for your business.
The International Sanitary Supply Association (ISSA) is one of the largest associations in the cleaning industry. ISSA provides certifications for cleaning, both at the company and individual levels. CIMS certification is supplied by ISSA. The CIMS certification applies to management for your business. ISSA breaks down six areas of interest in their certification program on their website. The six areas of management standard are:
Service delivery

Quality systems

Human resources

Management commitment

Green building (Green cleaning)

Health and safety stewardship
CIMS by ISSA
This CIMS certification applies to your organization in its entirety — big or small, commercial, or residential. In order to start your CIMS certification process, you will need to write out a letter consisting of why and how your company meets the Standard listed above. To achieve the certification you must meet 100% of mandatory requirements based on the Standard and meet 60% of the recommended elements per section. For specific information on this CIMS certification in the United States, you can contact Charlie Janowicz. He is an ISSA CIMS account executive. He can be reached at 800- 225- 4772 or [email protected].
There are fees to this certification, such as an application fee of $500, a certification fee of $995 (as an ISSA member), and 1,695 as a non-member. Assessment fees are 1,500 per day of the assessment, and the length of your assessment will depend on the size and requirements of your company. You will really want to weigh the benefits of what this requires. It's like anything else, an investment.
Check out this article to know the responsibilities of a cleaning business owner.
The CMI Cleaning 101 Program
What the CMI cleaning 101 program basically provides is a way to prove that you understand why you clean, all of the important aspects of cleaning for good health, and how to execute your work safely.
The cost to take this basic exam is $20 per person. This cost is very much in contrast with bigger, corporation-based certification. 
You can find and purchase your CMI 101 exam by going to thejanitorialstore.com and searching by the test name.
The CMI Advanced Pro Certifications
These advanced pro certifications are particular. These certifications show that you have been trained to perform a specific task in your cleaning business. For example:
Certification in restroom care

Certification in general office cleaning

Certification in carpet care

Certification in hazard communication

Certification in hard floor care
Restroom Care
With a pro membership on thejanitorialstore.com, the certification for restroom care is $57.00.
In order to be certified, each member of your business has to successfully complete the exam.
Subjects included in this test are as follows:
Introduction to restroom care

Common concerns

Preparation

Restroom cleaning procedures

Properly filling a solution bottle

Alleviating odor build-up

Removing scale/ hard water from faucet base and sink

Disinfecting surfaces

Disinfecting a toilet

How to clean a urinal

How to clean a sink

How to sweep/mop floors.

Safety considerations

Review
General Office Cleaning
The regular non-member price to take this exam is $147.00. When you become a member, the price drops to $97.00. Before we get into what is covered in this certification course, we can look at the benefits of completing this and becoming certified in general office cleaning.
You will, first off, improve your own employee recruitment. You will attract more qualified candidates because you have a professional attribute off the bat and they will recognize as much.
Proper training for your employees equals success for your employees. With more success for your staff, less staff turnover.
You will increase your profit and customer satisfaction. More production because of well-suited employees now ready to jump into the workforce will make it happen. Therefore, becoming certified in this area and in general is a worthwhile venture.
What the general office cleaning course covers:
Collecting trash

Dusting

Restroom cleaning

Breakroom cleaning

Mopping

Vacuuming
Also, each of these sections above includes their own:
Equipment preparation

Common concerns

Cleaning procedures

Cleaning up and storing equipment/tools.

Safety considerations

Expected results.
Carpet Care
This carpet cleaning training program goes for the same price as the previous, with non-members paying $147.00 and members paying $97.00.
The risks involved in carpet cleaning without professional training run high. You could damage a customer's carpets by not using the right cleaning materials or methods, sometimes bleaching or causing discoloration on their carpeting. Over-wetting an area can cause soiled spots to reappear after a few days. For this area, training is a must.
The most popular carpet cleaning methods that this program covers:
Hot water extraction

Dry chemical cleaning

Spin bonnet carpet cleaning

Encapsulation carpet cleaning
You'll also receive training on how to minimize carpet soil in the first place and a bit on carpet fibers.
Hazard Communication
The non-member price for this course is $97.00 with the member price coming in on the lower end for $67.00.
The formal name for this course is the Certified Janitorial Hazard Communication program.
What is included in your hazard communication training program:
The goal of hazard communication

The risks of working with hazardous chemicals

The globally harmonized system (GHS)

The workplace hazardous material information sheet (WHMIS)

Safety data sheets (SDS)

Where to locate a complete inventory list of all chemicals

Methods to protect workers

The difference between labels

Ventilation equipment

The difference between concentrated and diluted

Bloodborne pathogens

OSHA's definition of an occupational exposure

Steps to cleaning blood or body fluid spills
Hard Floor Care
The non-member price of this course is $147.00 and the pro member price of this course is $97.00.
What is included in your Certified Hard Floor Care training program:
Identifying floor service types

Sweeping and mopping floors

Entrance mats

Sweeping with a push broom

Dust mopping with a microfiber flat mop

Damp mopping with a single bucket and ringer

Wet mopping and rinsing procedures

Vacuuming procedures

Cleaning baseboards

Spray buffing

Polishing floors

Burnishing

Stripping and finishing

Scrubbing and recoating

Auto scrubber methods

How to care for cleaning equipment
Each exam also finishes with a quiz. This quiz is what will get you certified. Once you have been certified in Cleaning 101 training you may move on to any of these more specific sections for your business.
What should your cleaning business organizational structure shoule be? Check out this article to find out.
SBA Small Business Certification
To start with your business certification you can go to certify.SBA.gov. You will need to create a profile, so you can click "Get started" on the right-hand side of the page. If you already have a profile, you can log in to complete the required forms and questionnaires.
There are different subprograms that may work for you. These include the Woman Owned Small Business Program (WOSB), the HubZone program, and the 8(a) Business Development program. You can answer questions on this site to see what fit is right for you and your business.
Summary
What certifications you and your business require really depends on the level of corporation you are at, the size, and the specific needs of your workers. With this information and more on thejanitorialstore.com and certify.SBA.gov, you will be able to make a decision on how you would like to proceed and certify your cleaning business.
Frequently Asked Questions
Do I have to certify for each cleaning area mentioned?
No. Mostly, these specific certifications are for if you want formal, thorough training for you and your employees if any. You have to think about the long-term benefits and weigh them with the cost and time that each exam takes. This training will look more professional and may get you in with higher-paying clients. It is up to you, but you will need to certify your business as a whole.
Do I have to certify my business name if it's different from my legal name?
Yes. You can certify your business name by filing a DBA, or a 'Doing business as..' These will be different for your state so do your research and most likely you will be able to file remotely online at a low cost.
What if my business is just me and I'm using my legal name?
You will still have to certify your small business, even as one person. If you are using your legal name, you won't have to file for a DBA.
To learn more on how to start your own cleaning business, check out my startup documents here.
Please note that the contents of this blog are for informational and entertainment purposes only and should not be construed as legal advice. Any action taken based on the information provided in this blog is solely at your own risk. Additionally, all images used in this blog are generated under the CC0 license of Creative Commons, which means they are free to use for any purpose without attribution.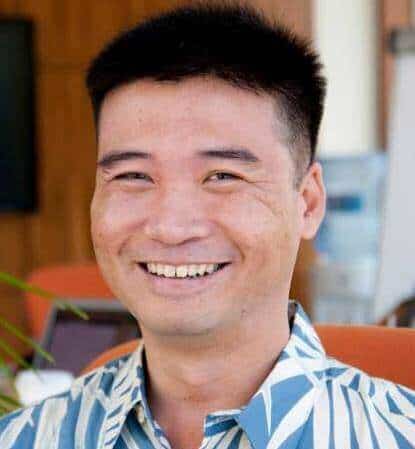 About the author. Entrepreneur and Cleaning Business Fan.
Hi! I am Shawn and I am a happy individual who happens to be an entrepreneur. I have owned several types of businesses in my life from a coffee shop to an import and export business to an online review business plus a few more and now I create online cleaning business resources for those interested in starting new ventures. It's demanding work but I love it. I do it for those passionate about their business and their goals. That's why when I meet a cleaning business owner, I see myself. I know how hard the struggle is to retain clients, find good employees and keep the business growing all while trying to stay competitive.
That's why I created Cleaning Business Boss: I want to help cleaning business owners like you build a thriving business that brings you endless joy and supports your ideal lifestyle.