Businesses and residents need help cleaning sometimes. Providing cleaning services to either one or both of these client parties is beneficial to those who would like to save time from cleaning their home or business themselves. But what is the possible yearly income of a cleaning business?
A cleaning business can start its first year of business making about $30,000 to $50,000. As you hire more cleaning technicians, you can hike your profits to a $50,000 to $70,000 range. If you are exclusively a commercial cleaning business, you can net about $100,000 in profit every year. 
Of course, your yearly income and the salaries that you must budget for every year will depend on: 
Whether you service residential clients, commercial clients, or both.

 

How much do you charge for your services?

 

The number of customers that ask for services from you each year.

 

How many cleaning technicians (or janitors) do you employ?

 
What is the Income Potential of a Cleaning Business?
The income potential of your specific cleaning business will be reliant on how many customers you can get to try your service and how much you charge for services. 
Fresh Books states that if you service residential clients, a single-family home could be charged about $120 to $150 for cleaning as per Home Advisor's findings. 
For commercial clients, you can charge your services per square foot of space being cleaned. The Janitorial Store has a list of suggested service rates based on what you do for the commercial client. For example, carpet cleaning could cost up to .25 cents per square foot, and stripping and waxing could be charged up to .50 cents per square foot. There will be more charges on a commercial cleaning service bill because there are more cleanliness parameters and mandates to meet as a place of business. 
Since you have higher income potential by providing commercial cleaning services, be sure that you have technicians who are well versed in providing a variety of these specialized services. For you not to have too much on your plate, start by providing just commercial services before transitioning to providing both commercial and residential cleaning services.  
Check out this article to know the equipment you will be needing for a cleaning business.
How Your Business Costs Relate to Salaries
Business costs are usually 1.25 to 1.4 times more than the salary which you are paying an employee. If your employee makes $30,000 per year, costs will be about $37,500 to $42,000. Look for more information on this rule of thumb by visiting sba.gov. 
Costs for Hiring Cleaning Business Employees
Costs for your business by hiring employees will include:
Payroll taxes such as federal unemployment tax, state unemployment tax, FICA, and the like.

 

Workers' compensation insurance.

 

Bond insurance as a cleaning company.
If you will participate in a 401(k) program where your company matches employee contributions.

 
Overhead Costs of a Cleaning Business
Overhead costs will include:
The costs for hiring employees as explained above.

 

Fees for marketing on different platforms to spread the word about your cleaning business.

 

Radio ad fees.

 

Online classifieds fees.

 

Newspaper ad fees.

 

More highly promoted social media advertising costs.

 

Cost of transportation

Gas
Commercial van maintenance.
Car insurance

 

What you spend on cleaning supplies.

All-purpose cleaners.

 

Professional commercial cleaning caddy.

 

Sponges and cleaning rags.

 

Carpet cleaning solution.
Carpet cleaning machine.
Brooms and dustpans (or Swiffer brand sweeper).
Mops (or Swiffer brand mop).

 

Other cleaning supplies as the residential or commercial job demands.

 
Find out more information about the different expenses you will incur while running your cleaning business by visiting FreshBooks.
Fixed Costs of a Cleaning Business
Your fixed costs will be payments that remain mainly the same throughout your time in business, such as:
Phone and Internet bill.

 

Rent payment for your office.

 

Renewal fees for business registration.

 

Monthly insurance payments.

 
Variable Costs of a Cleaning Business
Variable costs will be different amounts based on your usage of the service, such as: 
Electricity used at your office.

 

Water and plumbing are used at your office.

 

Any postage you may pay if you make your cleaning supplies and ship them out to clients.

 
Know more about a good profit margin in cleaning business by checking out this article here.
The Salaries to Budget for Every Year in a Cleaning Business
Of course, the more cleaning technicians you hire for your business, the more you can increase your income potential. However, with more helping hands means you will have higher labor costs. 
Try to find the right balance of cleaning technicians to accommodate your client pool so that you will not be overpaying in labor costs. Depending on whether you are a sole proprietorship or a Limited Liability Company (LLC), you will have to account for the following salaries:
CEO/Owner (You!): $55,949 average.

 

Cleaning Technician: $34,568
Head Cleaning Technician: $38,000
Office Receptionist: $30,862
CEO/Owner
According to ZipRecruiter, a Cleaning Business Owner averages about $55,949 per year nationwide. As the business owner, you will want always to pay yourself, but be sure that you pay your employees first, especially if your sales are not what you expect them to be for the first year. You can pay yourself a little every week or every couple of weeks, but do not go overboard so that you have enough to pay your employees as well. 
Cleaning Technician (or Janitor)
Salary.com states that a Cleaning Technician will make about $31,541 to $37,595 yearly. The median average of this range is $34,568, which is about $16 per hour. The median salary of a Janitor is a little less, at about $30,568 per year.
Whether you need to hire a Cleaning Technician or a Janitor, consider their experience, your general pay scale for beginning employees, and the nature of responsibilities that this employee must complete during each cleaning job. 
Head Cleaning Technician
The Head Cleaning Technician will be in charge of managing the other Cleaning Technicians employed with your company. Based on the median average of the Cleaning Technician, the Head Cleaning Technician may be paid a couple of dollars more due to seniority and being in a higher tier management position. Hence, a Head Cleaning Technician may make about $39,000 per year, about $18 per hour. 
Office Receptionist
Glassdoor states that the national average salary of an Office Receptionist is $30,862 per year. If this individual is also performing data entry, you should pay a little more for the workload and experience necessary to complete this part of the job. You can also pay a little more if the receptionist that you hire has a wealthy amount of years of experience. 
How Much Should You Pay Your Employees?
Pay your employees based on national and local averages to make it fair for an equitable pay grade. Base the final pay scale on prior experience in the job they will be holding and how dedicated they are to the position.
If a person is only giving their job the bare minimum in effort and dedication, they can keep the beginning pay grade you started them upon hire. If you see someone going above and beyond in the work ethic after 6-12 months of being with your company, give them a small raise as a token of your appreciation. This will also retain a loyal working staff. 
You may want to go a little lower than the national and local average of salaries in the first year just in case you may not be able to achieve your desired sales goals. However, do not go so low with the pay range that you are not paying what your employees are worth. 
Frequently Asked Questions
Couldn't I be the Office Receptionist to save my business on labor costs?
Yes, this is an option that you can pursue if you choose. However, what if you have a personal or family emergency and cannot step away from the desk while your business is still open? What if all of your Cleaning Technicians were out on a cleaning job and could not return to the office to take over taking calls for you? That would mean that you would have to shut down the office until you can handle your emergency completely. 
If you prefer not to hire an Office Receptionist and handle most of the office responsibilities yourself, do have another family member in the business or a Cleaning Technician not out on a cleaning job- designated as the substitute to take over the call center when you cannot be present. 
What if I am having trouble getting clients?
If you are having trouble getting clients, increase your marketing efforts by:
You are posting your sales promotions on your website and social media.

 

You are having your business card displayed at key businesses such as a laundromat, school, local offices, grocery stores, etcetera.

 

They are creating a direct mail campaign of possible clients to see if they will call for a free estimate on cleaning services.

 

We are running a special first-time client promotion for 10% off any cleaning service.

 
To learn more on how to start your own cleaning business, check out my startup documents here.
Please note that the contents of this blog are for informational and entertainment purposes only and should not be construed as legal advice. Any action taken based on the information provided in this blog is solely at your own risk. Additionally, all images used in this blog are generated under the CC0 license of Creative Commons, which means they are free to use for any purpose without attribution.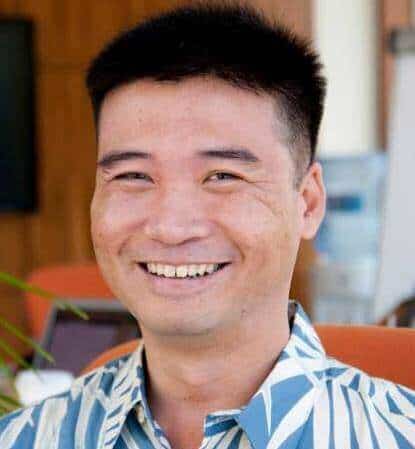 About the author. Entrepreneur and Cleaning Business Fan.
Hi! I am Shawn and I am a happy individual who happens to be an entrepreneur. I have owned several types of businesses in my life from a coffee shop to an import and export business to an online review business plus a few more and now I create online cleaning business resources for those interested in starting new ventures. It's demanding work but I love it. I do it for those passionate about their business and their goals. That's why when I meet a cleaning business owner, I see myself. I know how hard the struggle is to retain clients, find good employees and keep the business growing all while trying to stay competitive.
That's why I created Cleaning Business Boss: I want to help cleaning business owners like you build a thriving business that brings you endless joy and supports your ideal lifestyle.