So you've decided that you'd like to start a cleaning business? That's great news. Cleaning businesses can be very lucrative. You can get started fairly quickly and the market isn't over-saturated. In addition to these things, you can start your business with or without hiring employees to start. Especially if you don't mind doing the work yourself to cut costs. However, you may be wondering if it is a good idea to start your cleaning business from scratch or to purchase a franchise. 
A cleaning franchise can be a good investment if you weigh the pros and cons and what you are comfortable with. If you are more of the creative risk-taker type that likes control then it may not be a good fit, however, if you are more of the structured type that likes things preplanned, it may be a great investment. Here are some pros and cons of purchasing a cleaning franchise: 
Pros
Get started in an industry without prior experience
Reduced risk
Brand recognition/loyal customer base
Collective buying power
Extensive franchisor support

 
Cons
High initial investment
Limited creativity
Little financial privacy

 
Below, I'll go over these pros and cons to help you decide if a cleaning franchise is a good investment. Keep in mind that these are general pros and cons and that your specific situation could be different. Also, it is important to remember that different cleaning franchises provide different levels of support and require different levels of investment. Take some time to identify how much you'd like to invest. This will go a long way in helping you decide which franchise, if any, you'd like to open. 
Pros
Get Started in an Industry Without Prior Experience
When you purchase a franchise, you can enter an industry without any experience. This is because a supportive franchisor will offer you all of the tools and resources you need to get started. You will not have the same growing pains as someone who is starting with their brand. Instead, you'll be able to take the industry knowledge gained by an established franchisor. This is especially beneficial for first-time business owners. Having a franchisor who has a stake in the success of your business is an asset. Besides having the support, you'll also have access to education on the business model and industry secrets. Having these resources at your fingertips gives you a higher chance of success.
Reduced Risk
Buying a franchise is a good way to reduce risk in starting your own business. Everyone has heard that most businesses fail within the first 5 years of operation. With a franchise, this is unlikely to be the case. That's because this business has likely shown a track record of success. They are also likely to have demonstrated financial viability in a variety of markets. Finally, they are likely to have had years of tweaking their business model to make it even more successful over time. All of that results in you having a reduced level of risk when starting your franchise. Again, if you are a first-time business owner, all of this will be very enticing. You'll feel more confident about your investment and reap the benefits of having a trusted industry partner. 
Brand Recognition and Customer Loyalty
Reduced risk encompasses a lot of areas. But none bigger than brand recognition and customer loyalty. Having a franchise to a company with a household name ensures that you will have a solid customer base. That's because the model has been tested in a variety of different markets and has shown success. Instead of working to drum up a customer base, you will be able to inherit one from your franchisor. In addition, you'll have the support to make sure what you offer is the same as other franchisees. This will keep the brand name consistent and strong.
Since you are spending less effort on attracting new customers, your marketing budget may disappear. You could simply rely on advertising that the corporate office supplies. Again, a new business owner would benefit greatly from this model. It reduces your responsibility and helps you focus on making sure your business is showing up the best during customer interactions. 
Collective Buying Power
There is power in numbers. By purchasing a franchise you will have the benefit of receiving many of the resources that your franchisor has access to. This means that relationships with vendors and suppliers are improved just by your connection with the franchisor. For you, that will mean more beneficial pricing and generally improved quality. As a new business, having access to preferential pricing could be a gamechanger. New businesses already have very tight budgets and little margin for error. However, the collective buying power that comes with a franchise can address this directly. 
Check out this article to learn that starting a cleaning business is not an easy job.
Extensive Franchisor Support
Above, we learned about the variety of resources that a franchisee can receive from a franchisor. These include improved access to supplies, brand loyalty, and overall reduced risk. To better understand these benefits, it is important to understand why this support exists. As a franchisee, you will receive support because your business reflects the corporate brand. This means that the franchisor has a direct stake in the success of your business. To ensure that you are successful, the franchisor does a lot to meet your needs. In addition to the support you receive while operating, you can also receive support prior.
This support might include the following:
Assistance with site selection
Design
Construction
Financing

 

Training

 

Grand opening programs
Financial assistance

 
With these resources, you can be on the fast track to owning a successful business.
Cons
High Initial Investment
Although franchisors make efforts to provide support to franchisees, they still require a lot of capital to get started. Think about it. Because you aren't starting fresh, you'll need to immediately assume the quality of the franchisor. And this level of quality isn't cheap. Because you'll have to immediately start at a certain scale, you'll need a good amount of money to get started. Generally, this money comes in the form of loans. In addition, some franchisors require you to pay monthly royalty fees and marketing fees. 
It is important to do some extensive research before selecting the type of franchise you want to invest in. While some have looser financial requirements for franchisees, others have more stringent ones. These could mean reporting income regularly and be subjected to a variety of fees that the franchisor determines over time. 
Limited Creativity
Above I shared that having a well-known brand at your fingertips is a positive. And it is. However, if you are a person who craves complete autonomy over your business, then this could be a problem for you. Say you'd like to run deals, create coupons, or go in a different direction with marketing. These things are likely to be prohibited with a franchise. Because the brand must stay consistent across different markets, you wouldn't be able to make substantial changes that could jeopardize that. 
So while you may inherit customers, the way you gain new ones could be largely up to the way the franchisor decides to market to new customers. Joining an established business model also means that you likely must use predetermined vendors, operate in a predetermined area, and offer specific services. 
Little Financial Privacy

 
When describing the large initial investment, I shared some information about payments to the franchisor. This connects directly with this section concerning financial privacy. Since the franchisor is collecting financial information on your franchise, they will have full access to your businesses' finances. This access will allow them to determine what your fees may be and also how successful your business is. Based on this information they can do many things. 
One negative thing is they can determine that your business isn't viable after your contract and decide to not allow you to renew. This could mean the end of your business if you can't perform up to the franchisors' standards. However, it could be beneficial if you are interested in judging your success compared to other franchisees.
Check out this article to know more about starting a cleaning business.
Summary
Whether you choose to invest in a cleaning franchise is up to you. However, make sure you do your research to determine the best options. Think about how much you'd like to invest initially, how interested you are in receiving support from a franchisor, and how comfortable you might feel with consistently sharing your businesses' financial information. Not everyone is open to everything a franchise offers. It might be helpful to take a look at what it takes to start a brand new cleaning business and compare the two. Knowing about all of the things I mentioned above will put you ahead of the game in your search. Good luck with your endeavor!
Frequently Asked Questions
What is the average cost associated with opening a cleaning franchise?
The fees associated with opening a cleaning franchise will be discussed with you before signing your contract. Depending on your area, the fees associated with it could range from $10,000 to $50,000. Some people save the amount necessary. But often, the fees are covered through business loans. 
What are some cleaning franchises that I could invest in?

 
There is a variety of cleaning franchises out there for investment. A few of them to research include: 
Merry Maids
ServiceMaster Clean
Steamatic
Jan-Pro
Molly Maid
The Cleaning Authority
To learn more on how to start your own cleaning business, check out my startup documents here.
Please note that the contents of this blog are for informational and entertainment purposes only and should not be construed as legal advice. Any action taken based on the information provided in this blog is solely at your own risk. Additionally, all images used in this blog are generated under the CC0 license of Creative Commons, which means they are free to use for any purpose without attribution.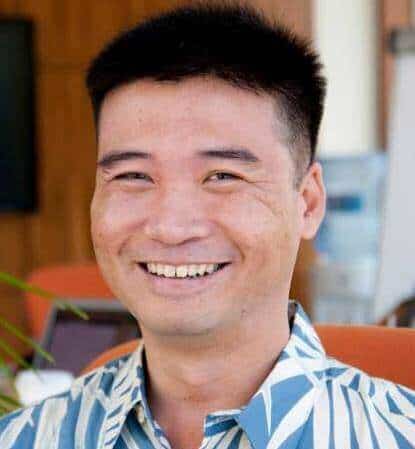 About the author. Entrepreneur and Cleaning Business Fan.
Hi! I am Shawn and I am a happy individual who happens to be an entrepreneur. I have owned several types of businesses in my life from a coffee shop to an import and export business to an online review business plus a few more and now I create online cleaning business resources for those interested in starting new ventures. It's demanding work but I love it. I do it for those passionate about their business and their goals. That's why when I meet a cleaning business owner, I see myself. I know how hard the struggle is to retain clients, find good employees and keep the business growing all while trying to stay competitive.
That's why I created Cleaning Business Boss: I want to help cleaning business owners like you build a thriving business that brings you endless joy and supports your ideal lifestyle.