Are you considering starting a carpet cleaning business?  According to carpeting trends, … real estate company Opendoor put down nearly 1 million yards (984,718 yards, to be exact) of carpeting in the homes it buys and sells. That's 17 percent of renovating homeowners in 2018 purchased carpeting. Plus, 50 percent purchased indoor rugs.  Keep reading and I'll tell you how much you can make along with an overview of what to consider before starting this business and more!
So, how much can you make owning a carpet cleaning business?
 

During your first three years of operating, a reasonable income trajectory would be:
Year One – $35,000 – owner a solo technician
Year Two – $50,000 – increased clients with the owner as a solo technician
Year Three – $75,000 – increase clients with the owner as a solo technician
NOTE: Year Four – To earn more than $75,000 expansion is necessary, i.e. additional crew, multiple crews working simultaneously.
 

This is also the time for the owner to consider stepping out of working jobs.

I know there is a lot to think about when considering starting a carpet cleaning business and that the income ranges I just gave you sound promising.  I imagine your next questions will be:
What steps should I take before starting my business?

 

What are the costs involved to start?
What are the ongoing risks that I should keep in mind for this business?
How do I set myself up for success?

 
What steps should I take before starting my business?
There are several factors to consider before launching a carpet cleaning business.  Upfront planning for any business is the backbone of any possible success.  Benjamin Franklin said, "By failing to prepare, you are preparing to fail."  Here are some top contenders:
Study and understand the industry and its trends.

   

Explore who your clientele will be.

 

Restaurants, homes, retail, medical facilities, hotels, etc.

 

What do they need?
Analyze your competition.

 

Who will compete with you?

 

How much do they charge?

 

How will you be different and better?

 

Resolve if you want to start your business from scratch, buy an already-existing business, or a franchise.
Establish your upfront and operating costs and expenses.

 

Keep reading!

 

Write a business plan
Determine the kind of skills, training or education will you need:

 

Consider working with an established carpet cleaning company to learn the industry and what is required before embarking on your own.
Learn about the equipment required and figure out how you can fix it yourself.

 

You can save money if you know how to assess what needs fixing and do it without hiring someone else.
Will you be marketing your company?

 

Do you know how best to do this?

 

Can you work with social media, blogging, and reach out to new potential customers?
Do you work well with people?  Can you manage others? 
Do you have previous customer service experience?  You will have to take care of customers by answering their questions, addressing their concerns, listening to their complaints, and making promises that you can keep.
What are the costs involved to start?
How much will you need?  Here are some costs:
Registering your business – fees depend on your location, but it shouldn't cost more than $300
Startup insurance, license, and permit – $1500 + possible ongoing insurance:

Ongoing annual liability insurance – can run from $17.00 – $30.00/month or $204 – $360/year
Commercial auto insurance – $2200 – $2800 annually

Purchase required equipment – Depends on the method you choose:

Portable Hot Water Extraction method (HWE) – $2,000 – $4,000
Truck Mounted Hot Water Extraction method (HWE) – $20,000 – $30,000
Low Moisture Carpet Cleaning uses less water and speeds up the drying process – $3,000 – $8,000
Truck or van (used) – remember the marketing potential of signage, magnet, wrap – $15,000
*Other costs to consider are office rent, marketing efforts, and payroll.
Research shows the difficulty in finding funding is always at the top of the fear list for people who want to start a business.  We can't discuss startup costs without providing you with some ideas about where you can get funding:
SBA Loans – The Small Business Administration will loan money for a new business just like commercial banks and credit unions do.  You can apply for an SBA loan through your business lender
Commercial Lender – Talk with your bank about what services they can provide to help you secure a loan.
Family and Friends – While some may not want to go this route for obvious reasons, there are those whose family and friends, with extra funds, would be happy to invest.  If you go this way be sure to have your business plan in place to show them why you are a good investment.
What are the ongoing risks that I should keep in mind for this business?
When starting any business understanding the ongoing risks is important.  By knowing the hazards you might face, you can plan to avoid or reduce them when starting your business.  The following are some threats to consider:
Market changes:

 

This is always a threat to any business, but it's better that you think about these changes and keeps your eyes open so you're not caught off guard. Some market changes are new competitors in your area, innovations in the industry and having to keep up with them, and economic slowdowns.
Labor:

 

Depending on the size of your carpet business you could have one employee, you, or have multiple employees.

 

Depending on the number of employees you should think about where your labor pool will come from, workplace laws in your area, employment costs – wages, insurance, benefits if you want to offer them, etc.
Technology: While the ongoing technology changes are providing positive outcomes for businesses, it also means that you have to keep up with the latest and greatest.

 

If your competitors are using technology to make it easier for customers then you have to do the same to stay competitive or have an advantage.

 

Government Regulations:

 

These regulations aren't always a threat, but they can be depending on how and when they change.

 

Pay attention to government regulations, local, state, and federal taxes, employee relations, and bureaucracy.

 
Check out how to start your business HERE.
How do I set myself up for success?
There are some trends to pay attention to when thinking about how to produce the successful business you want.  A successful business doesn't come with a great idea and funding.  Once you're open for business there is a case to be made for finding the right customers and keeping them as job #1 ahead of finding new customers.  How do you find the right customers and keep them?  Here are some ideas to incorporate into your business:
Embrace technology – Consumers have learned that much of their needs can be met without ever having to speak with someone.

 

If you can find a great system to deliver customer service it can free you up to spend less time on the phones and more time delivering your service.

 

Also, think about technology for the back-end practices of your business such as invoicing and accepting payment.
Compete on customer service and less on price – Sure people who bid less on jobs can get the job, but their "lowball" bid usually shows up as a problem someplace else, i.e. poor work.

 

Charging your reasonable price, including local market analysis, and letting your potential customer self-select themselves by qualifying online through online booking or "request for information" can go a long way.

 

When they self-select based on your business offer & pricing and you deliver great customer service from the first contact through follow up you can have a loyal repeat customer.

 

With this loyalty also comes referrals!
Be thoughtful and flexible about your pricing – It is usual for businesses to price their services based on the competition.

 

They find out what the competitors' rates are and come in just below.

 

Benchmarking is a solid practice, but it isn't necessarily what's best to produce the profit you need and want.

 

You can charge a top price if you, and your team, can work efficiently and plan your production time effectively.

 

People will pay for quality work and great customer service!
Related Questions
Do carpet cleaning businesses need a service agreement?
Carpet cleaning businesses should consider requiring clients to sign a service agreement before starting a new project. This agreement should clarify client expectations and minimize the risk of legal disputes by setting out payment terms and conditions, service level expectations, and intellectual property ownership.
How do I get certified as a carpet cleaner?
While certification isn't necessary to own a carpet cleaning business, it might give you a competitive advantage.  You can look into getting certified through the IICRC, https://www.iicrc.org/?,  or enroll online at TMF academy, www.tmf-academy.com, where you can get set up with everything from basic courses to deals on equipment and chemicals, and support for marketing.
Please note: This blog post is for educational purposes only and does not constitute legal advice. Please consult a legal expert to address your specific needs. 
To learn more on how to start your own cleaning business check out my startup documents and course here.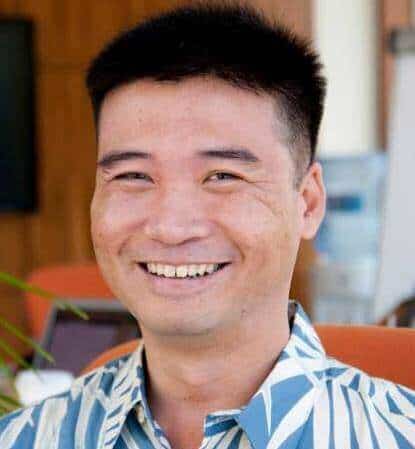 About the author. Entrepreneur and Cleaning Business Fan.
Hi! I am Shawn and I am a happy individual who happens to be an entrepreneur. I have owned several types of businesses in my life from a coffee shop to an import and export business to an online review business plus a few more and now I create online cleaning business resources for those interested in starting new ventures. It's demanding work but I love it. I do it for those passionate about their business and their goals. That's why when I meet a cleaning business owner, I see myself. I know how hard the struggle is to retain clients, find good employees and keep the business growing all while trying to stay competitive.
That's why I created Cleaning Business Boss: I want to help cleaning business owners like you build a thriving business that brings you endless joy and supports your ideal lifestyle.