The janitorial industry is one of the fastest-growing sectors within the United States. Based on recent statistics, the country's revenue of janitorial services reached $61 billion in 2019 and is expected to grow 10% by 2026. The cleaning industry in general is also one of the most recession-proof industries out there. So, starting a cleaning company can be a very fruitful endeavor. Nonetheless, as expected, you cannot start a cleaning business without the right cleaning supplies and equipment.
The most common cleaning business service categories include Residential Cleaning, Commercial Cleaning, Eco-friendly Cleaning and Specialty Cleaning. By now, you probably already know that the cleaning industry is very diverse. Therefore, the sector you choose and the scope of services your company offers will determine the products, supplies, and equipment needed to run your company.
Below we will go over the best equipment and supplies needed to operate within each of these categories.
Residential Cleaning
Residential cleaning services specialize in homes and private apartments. This service is most sought after by people looking for free time to spend on other things. It is very popular in cities where the population has above-average wealth, such as Miami, New York City, Los Angeles, and Dallas.
The great thing about residential cleaning is that, when compared to other cleaning services, it requires considerably fewer products and only conventional equipment. However, the supplies list is still pretty extensive. Thus, to make things easier, we have divided your residential cleaning supplies checklist into two categories:
Tools & Appliances
Sponges
Scourers
Microfiber cloths
Mop
Broom
Floor scrubbing brush
Toilet brush
Bucket
Dustpan/dust brush
Protective gloves
Vacuum cleaner
Paper towels/wipes
Garbage bags
Spray bottles
Cleaning Products 
Glass/window cleaner
Bleach
Disinfectant
Multipurpose cleaner
Stainless steel polish
Soap scum remover
Shower cleaners (for mold, lime, and mildew)
Grease remover
Stain remover
Toilet cleaning solution
Alcohol
Air freshener
Oven cleaner
Most of these products can be purchase at supermarkets, grocery stores, or pharmacies. Nevertheless, it is best to purchase supplies in bulk to secure more affordable prices and avoid having to restock constantly. Keep in mind that the average residential cleaning company services between 4-5 houses per day.
You should consider that this is just a basic list to get you started. Specific clients could require unique supplies such as scent-free products to prevent allergies or non-toxic/organic products if they have pets or small children. Thus, to render the best possible service, make sure you go over your customers' needs and wants.
Check out this article to get an idea what a good profit margin of a cleaning business.
Commercial Cleaning
If residential cleaning is not your thing, there are many benefits to cleaning businesses instead of homes. One of the primary motivators is that, overall, commercial cleaning services are more expensive — offering higher profit margins and wages. Nonetheless, you must know that commercial cleaning products and equipment also demand a heftier investment. Why? Simple. You will need many of the same products used in residential cleaning, but on a larger scale and for a large team of professionals.
In other words, you will need all the products and supplies mentioned in the residential cleaning category plus a couple of extra supplies such as:
Floor waxing machine
Pressure washer
Floor scarifier machine
Carpet cleaner
High-performance vacuum
Large garbage bags
Wood polish/cleaner
Steam cleaner
Ladders
Plastic caddies (to carry all the supplies)
You will need to invest in cleaning uniforms and protective gear branded with your logo if you want to appear more professional.
Eco-Friendly Cleaning
Offering natural and eco-friendly cleaning is a great way to make your cleaning business stand out. Homeowners who are health-oriented or environmentally conscious will happily pay extra money for green cleaning services and companies that use natural or organic products. A green cleaning business is a great niche to establish. But before you jump in, you must do your research. Running an eco-friendly cleaning company will require much effort and learning on your part, as you will need a thorough understanding of green cleaning techniques and products.
Furthermore, you must make sure that the products you use are truly organic and non-toxic and can get the job done. Below we will share a list of popular and effective eco-friendly cleaning products:
Specialty Cleaning
Some clients and businesses will require special cleaning services ranging from pool cleaning, laundry services, hoarding cleaning services to industrial cleaning, post-construction cleaning, and bio-hazardous cleaning services. These niches can turn out to be very lucrative, especially when working in highly populated areas and huge corporations.
However, specialty cleaning services will require extraordinary supplies, equipment, and products. For instance, if you are planning to focus on bio-hazardous cleaning, you will need to secure:
Biohazard suits
Respiratory masks
Shoe coverings
Biohazard disposal containers
Solvents
Plastic sheeting
Bio-tape
And more
If you are thinking of practicing post-construction cleaning, you will need specialized equipment, including:
Air scrubbers
Burnishers
Extractors
Step ladders
Razor blades scrapers
Extension poles
Swingarms
Pressure washer
Hose
And more
Thus, make sure you do your homework and come up with a list of essentials based on the specialty services you are looking to offer clients. We understand that purchasing supplies for your cleaning business can be overwhelming. The great news is you can start a cleaning company at a low cost and grow over time!
Consequently, we suggest investing in a few key pieces and then building on your products as time passes. After all, the longer you own your company, the more you will learn about the industry and the products/ equipment that best suit your (and your client's) needs.
Check out this article to know how to create a cleaning schedule for your client.
Safety Gear
Cleaning doesn't seem like a dangerous profession to many people. But, in reality, many severe injuries happen annually because of cleaning accidents. Thus, cleaners in all categories must secure all the necessary safety gear needed to effectively and securely do their jobs. This type of safety equipment is commonly referred to as Personal Protective Equipment (PPE).
The main PPE groups are:
Head and scalp protection
Respiratory protection
Eye protection
Hearing protection
Hand and arm protection
Foot and leg protection
Body protection
Height and access protection.
These categories include but are not limited to bodysuits, thermal suits, aprons, vests, gloves, knee pads, shoe covers, boots, eye goggles, face masks, dust masks, hair nets, helmets, earmuffs, and more. Keep in mind that the risks that cleaners may be exposed to depend on the duties they conduct and the premises they work in. Hence, depending on the work scope, the cleaner will need more (or less) safety equipment.
Finally, know that there are specific PPE laws and regulations you will need to comply with to avoid any legal repercussions. Therefore, we advise you to contact local authorities to learn the specific safety requirements applicable to your business.
Frequently Asked Questions
1. What are the best cleaning supplies brands?
Many people have a preferred brand of cleaning products. Thus, the best cleaning supplies brands for one person might not be the best for another. However, below are some of the most well-known, recognizable, safe cleaning supplies brands available on the market today:
Ajax
Arm & Hammer
Armor All
Bounty
Cascade
Clorox
Dawn
Easy-Off
Fabuloso
Formula 409
Hoover
Kaboom
Lysol
Method
Mr. Clean
Mrs. Meyers
Oxiclean
Palmolive
Pine-Sol
Pledge
Purell
Scotch-Brite
Scrubbing Bubbles
Shout
Swiffer
Windex
Zep
*Note that this list is in alphabetical order and not in order of importance. 
Do I need a business license for my cleaning business?
Yes! Most states in the country require cleaning businesses to maintain at least a vendor's license and a general business license. Plus, cleaning companies will also be obliged to comply with specific permits and insurance policies. Plus, depending on where your company is based, you might also need to acquire specific janitorial bonds.
How much do cleaning companies make?
Cleaning companies can be very profitable businesses if managed correctly. On average, cleaning companies make between $30,000 to over $100,000 a year. Nonetheless, the definitive sum will depend on a series of factors, including:
Years of experience
Stage of your business
Number of employees
Location
Scope of services
For instance, starting, your earning could range from $30,000 to $50,000 a year. But, once your business starts taking off, you can expect anything from $50,000 to $70,000. And if you focus on commercial and specialty cleaning services, you can be looking at $100,000 (or more) a year.
To learn more on how to start your own cleaning business, check out my startup documents here.
Please note that the contents of this blog are for informational and entertainment purposes only and should not be construed as legal advice. Any action taken based on the information provided in this blog is solely at your own risk. Additionally, all images used in this blog are generated under the CC0 license of Creative Commons, which means they are free to use for any purpose without attribution.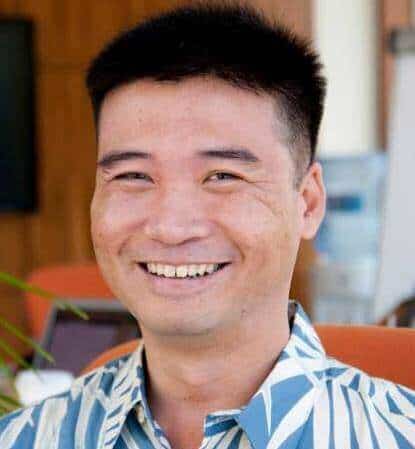 About the author. Entrepreneur and Cleaning Business Fan.
Hi! I am Shawn and I am a happy individual who happens to be an entrepreneur. I have owned several types of businesses in my life from a coffee shop to an import and export business to an online review business plus a few more and now I create online cleaning business resources for those interested in starting new ventures. It's demanding work but I love it. I do it for those passionate about their business and their goals. That's why when I meet a cleaning business owner, I see myself. I know how hard the struggle is to retain clients, find good employees and keep the business growing all while trying to stay competitive.
That's why I created Cleaning Business Boss: I want to help cleaning business owners like you build a thriving business that brings you endless joy and supports your ideal lifestyle.