Starting a cleaning business? Congratulations! Just before you open your doors, you need to buy cleaning supplies. This can be as stressful as it is exciting. However, getting the right supplies for your cleaning business makes your work easier, saves you time, and keeps the money rolling in. This is why you need a comprehensive list of essential cleaning supplies for your cleaning business. 
The cleaning supplies you need for your cleaning business are divided into three categories:
Cleaning products
Cleaning tools
Safety supplies
Cleaning Products 
Soaps and detergents 
These are used for washing surfaces and laundry purposes. They remove visible dirt and have grease dissolving properties. For use in kitchens, look out for products that are labeled 'mild' or 'food-grade'. Also, make sure you follow the instructions for rinsing and diluting these products as they are usually hazardous to the health. If environmental responsibility is important to your cleaning business, use biodegradable soaps and detergents. 
Bleach
They're good for cleaning white surfaces and stubborn stains. They also have antimicrobial properties. 
Cleaners 
There are different types of cleaners for different surfaces. They include glass cleaners, wood cleaners, leather cleaners. There are multipurpose cleaners too. They can clean different types of surfaces but are usually not as effective as the specific ones. 
Disinfectants 
An environment isn't completely clean until it is free of germs. Adding disinfectants to a cleaning solution is a good way to ensure this. However, don't use them on food contact surfaces except they are food grade disinfectants. 
Furniture polish 
Applying furniture polish on wooden pieces of furniture after cleaning is a good way to give them a new and fresh look again. It also prevents them from looking dried out after cleaning with a damp cloth. However, you need to be careful when picking out furniture polish as there are many types of different kinds of furniture. For example, Daddy Van's All Natural Unscented Beeswax Furniture Polish is best used for antique furniture pieces while Diversey Endust Multi-Surface Dusting and Cleaning Spray and Thomasville Wood Cleaner and Polish work for most furniture types made from cheap or premade wood. 
Tired of searching for a place where you can buy your cleaning supplies? Check out this article here to know where you can get them.
Cleaning Tools
Brushes 
There are several types of cleaning brushes. They come in different sizes and bristle types. The ones you buy should be determined by the kind of jobs you intend to use them for. The common types of brushes are: 
Toilet brushes
These are for washing toilet bowls and are usually found placed next to the toilet bowl. In case your client will not be providing their toilet brush, get a disposable toilet brush that you can trash after each use. A disposable toilet brush is usually made up of a wand with the disposable brush at the end. Some come with refillable cleaning fluid in them like this one. 
Dusters
These types of brushes have fine soft bristles. They are used to remove fine particles like dust from surfaces. 
Grout brushes
These are heavy-duty brushes with stiff bristles. Their bristles are usually angled and short to make it easy to clean hard to reach areas. Grout brushes are good for scrubbing out heavy dirt and grime between floor or wall tiles. 
Wall and bare floor brush
These are for scrubbing walls and uncarpeted floors. They are also suitable for scrubbing rough surfaces and washing swimming pools. They are heavy duty with sturdy bristles and can remove heavy dirt, grime, or algae. Most of them come with a detachable pole. 
Brooms
Brooms are very important to every cleaning process. They come in different forms depending on their intended use. Factors that determine the type of brooms to buy are the type of floors you clean, the type of dirt you sweep up, whether they'll be used to sweep wet or dry areas, or if you'll encounter corners that are not easy to reach. The common types of brooms include push brooms, lobby brooms, whisk brooms for tight corners, and mid-size brooms. Make sure to designate different brooms for different cleaning tasks to prevent the unnecessary spread of germs. You can use a color code so that you or your employees do not mix them up. 
Push brooms
These are used both indoors and outdoors for cleaning dry surfaces such as living areas, decks, patios, driveways, or garages. It's effective for gathering up dust, pet hair, fur, pieces of paper, plastic bags, etc. on bare floors and carpeted areas. Some push brooms come with an adjustable handle. 
Dustpans 
Dustpans come in different designs. Whether you're buying a metallic or plastic dustpan, let durability be your priority. Buying cheap dustpans and having to replace them about four times a year isn't cost-effective in the long run. The upright ones with long handles– which are sometimes made to be adjustable– are ergonomically better and save you from back trouble in the long run. Brands like Carlisle and OXO sell dustpans together with a broom or brush as a set.  
Mops and buckets
There are dry mops and wet mops. To avoid wringing a wet mop with your hands, get a mop and bucket with a built-in wringer like the O-Cedar EasyWring Microfiber Spin Mop, Bucket Floor Cleaning System. 
Garbage bags 
Garbage bags help to hold debris and transport it out of the house. It is important that they are durable enough to hold debris securely without leaking. The Glad ForceFlex garbage bag comes with drawstrings and has dual-layer protection that makes it leak-proof and acts as an odor shield. 
Towels
Cleaning towels or rags perform a wide range of functions. These include wiping spills on surfaces, scrubbing smooth surfaces, cleaning and polishing mirrors, and other objects, etc. Microfiber towels are the best for cleaning purposes as they are more absorbent. An example of this is the Kirkland Signature microfiber towels. 
Caddy 
Using a caddy helps you to organize the tools and products you need for the job. It has a handle that makes it easy to carry around. It also has grooves that help objects stay upright in it. I recommend that you buy the Rubbermaid deluxe caddy. 
Check out this article to know what are the equipment needed in starting a cleaning business.
Safety Supplies
Gloves
Cleaning chemicals have harmful effects on the skin over time. They can also cause immediate skin irritations. You also need to protect your hands from unnecessary exposure to germs. Use disposable latex or nitrile gloves to protect your hands during cleaning tasks. 
Aprons or coveralls 
Ensure that you get waterproof aprons or coveralls. This will protect you from water spills and exposure of your clothing and skin to chemical cleaning products. One of the ways to differentiate your business and give it a touch of professionalism is to have custom aprons or coveralls with your business logo printed on them. 
Caution signs 
If the area you're cleaning is exposed to any level of human traffic, you'll need to put up caution signs that indicate wet floors. This way you can prevent accidental slips and falls. 
Knee pads 
Knee pads protect your knees from scratches, bruises, or other discomforts that could result from cleaning rough or hard surfaces on your hands and knees. The NoCry Home & Gardening Knee Pads are lightweight knee pads with adjustable straps that make them a one size fits all. They are suitable for cleaning tasks and are not expensive. 
Face or nose masks 
Face or nose masks protect you from inhaling dust and chemical cleaning products that can cause respiratory infections. 
Footwear 
The type of footwear that you wear on a cleaning job can determine the ease with which you can work. Cleaning requires you to stand and move around a lot. Therefore, you'll need supportive footwear. It is advisable to wear athletic shoes with good arch support. 
Shoe covers 
Using shoe covers is a great way to avoid tracking dirt and germs into your clients' houses without having to work barefoot, especially if your clients normally do not allow outdoor shoes into their houses. Good shoe covers like the Medicom brand have non-skid properties that make them suitable for working in a wet environment. 
Don't be overwhelmed by the long list of supplies. Most cleaning supplies are low-cost items. If you're on a limited budget, you can make your first purchase according to the needs of your first set of clients and buy the rest gradually. When starting, focus on items that will get the job done and set a business milestone that you need to attain to purchase certain items. 
Frequently Asked Questions
Should I use my cleaning supplies or ask my clients to provide theirs? 
Generally, it is expected that you should go to a cleaning job with your cleaning supplies. However, your client can ask you to use theirs due to their personal preferences. If this happens, ensure that you still go along with your supplies in case they run out or there's a miscommunication and no products are provided. 
How much do cleaning supplies for a cleaning business cost? 
Cleaning supplies and other equipment cost an average of $450. However, due to factors like location and brand, most cleaning business owners end up spending between $300 and $600.
To learn more on how to start your own cleaning business, check out my startup documents here.
Please note that the contents of this blog are for informational and entertainment purposes only and should not be construed as legal advice. Any action taken based on the information provided in this blog is solely at your own risk. Additionally, all images used in this blog are generated under the CC0 license of Creative Commons, which means they are free to use for any purpose without attribution.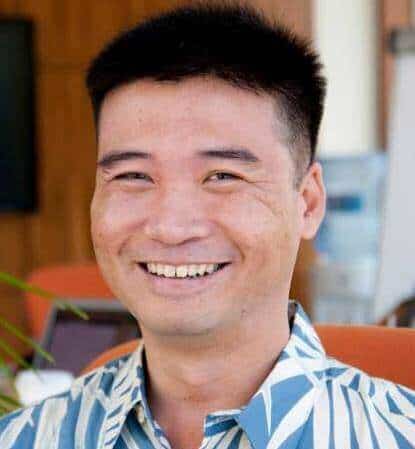 About the author. Entrepreneur and Cleaning Business Fan.
Hi! I am Shawn and I am a happy individual who happens to be an entrepreneur. I have owned several types of businesses in my life from a coffee shop to an import and export business to an online review business plus a few more and now I create online cleaning business resources for those interested in starting new ventures. It's demanding work but I love it. I do it for those passionate about their business and their goals. That's why when I meet a cleaning business owner, I see myself. I know how hard the struggle is to retain clients, find good employees and keep the business growing all while trying to stay competitive.
That's why I created Cleaning Business Boss: I want to help cleaning business owners like you build a thriving business that brings you endless joy and supports your ideal lifestyle.