If you have a knack for cleaning, you might consider starting your own cleaning business! When you do, you will realize that there are two different paths that you can take with a cleaning business. You can start a residential cleaning business where you clean the homes of others, or you can start a commercial cleaning business where you clean the office buildings and other buildings of companies. The latter usually provides the opportunity for more steady work and sometimes at a higher pay rate than you will find for cleaning houses.  
In order to run a commercial cleaning business successfully, you will want to get clear about your goals for your business, find the best way to fund it, cover yourself with the proper legal protections and insurance, and finally promote your business as effectively as you can.
There is no one-size-fits-all approach that will take you all the way to success. Each business is different and needs its own plan, and its own strategy. Continue reading to learn more about what the most effective methods of funding, setup, and marketing could be for your business.
Commercial Cleaning VS Residential Cleaning 
Residential Cleaning and Commercial Cleaning businesses should not be treated as one and the same. There are actually a lot of key differences to be aware of between the two.  
If you want to be successful in running a commercial cleaning business then you need to be aware of what these differences are, and make sure that you maximize your efficiency based on the work that you will be doing. Let's compare and contrast the two types of cleaning companies. 
Residential Cleaning Businesses
Cleaning is often done during the day.

 

You are working in personal spaces.

 

Cleaning requires more attention to detail, therefore can take much longer. 

 

Higher levels of communication with the clients.

 

Not a lot of competition.
Commercial Cleaning Business
Cleaning is often done overnight. 

 

You are working in professional spaces.

 

Cleaning requires less attention to detail and is usually done quickly and frequently. 

 

Loose communication with clients.

 

There is more competition

 
Check out this article to know how you can start your cleaning business in New York.
Funding Your Business 
The truth is that if you want to start a commercial cleaning business, you are going to need some sort of funding to get started. The exact amount of money you will need can vary depending on where you are located, who your target customer is, what sort of supplies you will need to get, and a handful of other factors.  
One option that you have is to buy a cleaning franchise. Franchises are generally low-cost to start, and they are a good way for you to jump-start your business with a brand that is already established in the marketplace. Buying a franchise could cost you as little as $4,000 or as much as $156,000 depending on who you decide to go with.  
The other option of course would be to build the business from the ground up yourself. This means that you would have to come up with a budget for supplies, employees, startup costs, and promotional expenses.  
Starting on your own could help you save some money on the initial costs to get started, but you might find yourself taking longer to get the ball rolling with your business, and you might end up spending more money than necessary over the course of time.  
It is up to you to weigh your options and determine if it is a better fit for you to put up a larger sum of money now and fast track your progress, or if you would rather keep your costs low to begin with and let your company snowball over time.  
After you have determined your roadmap to starting the business, you have some options to go about actually obtaining the money to cover your expenses.  
Personal Funding
Is going to be your best option. If you can manage to use your own money to get yourself started, you will not need to worry about paying off any debt and trying to offset the costs of interests. Use personal funding if possible.  
Crowdfunding
Is another option that can easily be overlooked. Ask yourself if you have any friends, family, or potential customers that would be willing to help kickstart your business by prepaying for services.  
Credit Cards
Are another option however debt is generally not recommended. If you feel like taking on debt is your best or only option, then you should do research on different credit cards and see what sort of rates and offers you can find. With the right credit card, you might be able to set yourself up for success with your business.  
Loans
On the other hand, are almost never a good idea to start a cleaning business. If you are in a situation where taking out any sort of loan seems like your only option, then it might be better to wait and find another source of funding.
The Startup Process
Every business comes with a set of steps that you need to go through in order to actually become a business.  
Three of the main steps are:  
Opening a Business Bank Account

 

Registering the Legal Entity

 

Obtaining Insurance

 
Opening a business bank account is fairly straightforward and easy to do. You can go to any bank that you already have a banking relationship with to see what they offer in terms of business banking, or you can do some searching online for other banks with good deals on business accounts.  
The reason you will want a business bank account is that there is far less hassle that you have to deal with when you keep your business finances and your personal finances separate. Putting them together leads to a lot of confusion during any purchasing decision or during tax season.  
Next, you are going to want to register your legal entity for your business. This will protect you and your personal assets in the event of a lawsuit and is important to do with a commercial cleaning business.  
There are multiple types of entities that you can register your business as, but the most common for startup cleaning businesses is likely a Limited Liability Company or an LLC.   
Registering as an LLC will limit the liability of your company to the company so that in the event of any legal issues, you cannot personally be held liable for anything happening with your company.  
Lastly, you are going to want to obtain insurance. With a commercial cleaning company, the unfortunate truth is that you run the risk of running into injuries, property damage, and theft from your own employees. Researching the different types of coverage available and obtaining insurance can help protect you against all of that.
No experience, no problem! Check out this article to know how you can start your cleaning business with no experience.
Promoting a New Commercial Cleaning Business
At the end of the day, the determining factor of whether or not a business is successful is that business's customers.  If you do not have customers, then you do not have a business.  
Here are some ways that you can go about finding clients for your business when you are just starting out.  
Start with One Client. 
If you are starting your company from scratch, the best thing that you can do is find one client and provide them with the best service that you possibly can. Service that is so good that they will have no choice but to tell people about you and your business. Then they will start to spread the word about your business, for free. 
Be Present on the Internet. 
In today's world, you are going to want to have some sort of internet presence. You do not need to go out right away and hire an online advertising expert or social media manager, but you ought to set up a Facebook page and a website for your business. This way people that do hear about you will be able to search and find more information about your business on their own time. 
Have a Referral Program. 
Another method that can be effective in growing your business is incentivizing your current clients to bring you, new clients. Set up a program where your current clients can get rewards or discounts for bringing you, new customers. Then those new customers will have the same opportunity and the growth becomes exponential! 
These are just a few of the ways that you can start promoting your new business. As a business owner, don't be afraid to get creative and see if you can find new and innovative ways to find your own success!
Frequently Asked Questions
Does a cleaning business have to be either residential or commercial, or can it be both? 
Technically there is no reason that your cleaning business cannot clean for both commercial and residential clients, but it is recommended to focus on one area when you are starting. This will help you take actions that lead to success, and then as you grow and scale you may be able to branch into the other area.  
What is the best way to promote my new cleaning business? 
Make sure that you understand who your target customer is and then find out how to make them aware of how you can help them. You can do this through online marketing or through traditional marketing methods, but what you want to do is make sure that people know that you exist and why your service is valuable to them.  
When is the best time to start my cleaning business? 
Usually the best time to start a business is now. Waiting to start your business is only going to cause you to lose time that could be spent building the business and it will also allow your competition to get ahead. If you see demand for cleaning services, you should start today and then build slowly. Once you have enough money coming into the business to pay your bills, you can start to consider going full time into your business.
To learn more on how to start your own cleaning business, check out my startup documents here.
Please note that the contents of this blog are for informational and entertainment purposes only and should not be construed as legal advice. Any action taken based on the information provided in this blog is solely at your own risk. Additionally, all images used in this blog are generated under the CC0 license of Creative Commons, which means they are free to use for any purpose without attribution.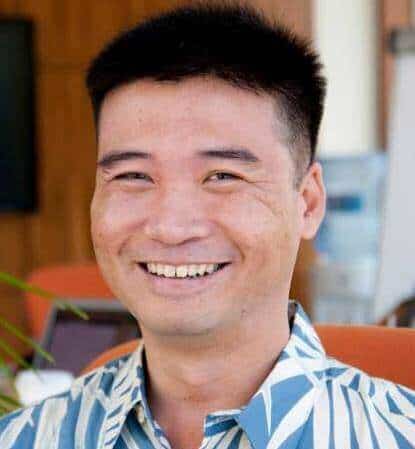 About the author. Entrepreneur and Cleaning Business Fan.
Hi! I am Shawn and I am a happy individual who happens to be an entrepreneur. I have owned several types of businesses in my life from a coffee shop to an import and export business to an online review business plus a few more and now I create online cleaning business resources for those interested in starting new ventures. It's demanding work but I love it. I do it for those passionate about their business and their goals. That's why when I meet a cleaning business owner, I see myself. I know how hard the struggle is to retain clients, find good employees and keep the business growing all while trying to stay competitive.
That's why I created Cleaning Business Boss: I want to help cleaning business owners like you build a thriving business that brings you endless joy and supports your ideal lifestyle.