So you're talented at cleaning and live in Texas? While starting a cleaning business takes time and effort, you will feel rewarded with the feeling of owning an entity that you have created yourself.
Let's get you saddled up with the 8 steps on how to become a cleaning business owner in the Lone Star State:
Research how to start a cleaning business in Texas.
Draw up a business plan to operate in Texas.
Fund your Texas cleaning business.
Find a wholesale cleaning products supplier in Texas.
Apply for an Employer Identification Number (EIN) for your Texas cleaning business.
File for a property tax rendition in the state of Texas.
Get insurance for your Texas based cleaning company.
Open your Texas cleaning business!
Grab your horse (we mean pen and paper) and let's ride through the process step by step!
Research How to Start a Cleaning Business in Texas
Conduct research to be sure that you are following the necessary steps to get your cleaning business fully legalized.
Cleaning/Janitorial Business Starter Kit
The City of Houston website offers starter kits for various types of small businesses, including cleaning/janitorial businesses. You can find it here. There are 2 key requirements listed in this starter kit.
Registering your business under a business entity.
If you are doing business under your name, you do not need to apply for a "doing business as" (DBA certificate).
If you are doing business under a different name than your birth name, file for a DBA certificate whether you are a Sole Proprietorship, LLC, General Partnership or any other business entity.
Signing up for a Texas Sales Tax Permit.
According to the Texas State Comptroller Office, a cleaning business is a taxable property service. Therefore, you are required to apply for and hold a Texas Sales Tax & Use Permit before you open your cleaning business.
You do not have to pay anything to retrieve this important permit, but you could be fined with a security bond if you are found operating your cleaning business without this permit
Draw Up a Business Plan to Operate in Texas
The business plan you write is the backbone and blue print of your cleaning business as it starts and continues in operation. You will use it to ask lenders for loans to fund your company. It will become your reference guide for when you are having trouble running your business at any time.
How do I write a business plan?
Write a business plan by:
Conducting research on the cleaning industry in Texas.
Analyzing your target market.
Forecasting your sales.
Creating cash flow statements and balance sheets as supporting documents.
Explaining your competitive advantage in comparison to your local competitors.

Check out this article to learn the steps you can take in starting a cleaning business in Indiana.
Fund Your Texas Cleaning Business
Get started on funding your cleaning business early in the business launching process to be sure that you have enough time to build your assets before opening day. You must fund your cleaning business for it to start off with the right "spit and shine" effect.
Why is it Important to Build Funding?
Funding your cleaning business before it starts helps to:
Create a preliminary pool of money devoted to your early operation costs occurring over the first few months after opening up.
Be paid up on monthly bills ahead of time for peace of mind of continued, uninterrupted operation.
Pay your employees properly when your business opens and remains ongoing without the possibility of being unable to compensate your staff.
Show creditors that you are ready for a business credit card with enough assets to pay your monthly credit card expenses (if you choose to get a business credit card).
Build back up funding for emergencies

Someone sues the company.
Sales are low one month and still have to pay the monthly bills and employees.
Repair the interior and/or exterior of your business headquarters that has been damaged in some way.

 Vandalism
Robbery
Rain storm
Hurricane
Flooding
Other natural disaster

Fix plumbing or another issue at your headquarters.
Enough money to pay on your business credit card in which you had to use for an emergency payment.
Here are 5 ways that you can get started on funding your cleaning business as you wait for all the legal small business permits and licenses to be approved.
Apply for US Grants
Small businesses can benefit monetarily from applying for US grants at the USA Grants Application website. Grants do not have to be repaid like loans. They are yours to keep just by completing this application! Do not try to dive into this process alone without investing in the one time upfront fee of $29.95 for online training and assistance in applying for a US grant. With this one time fee you will:
Have access to all the USA Grant Application resources that will help you to successfully complete the process.
Gain access to the members-only area for application resources.
By starting this membership, you will be guaranteed your membership fee back if you do not get approved for a grant. If your grant application is not approved, you can send the name of your business and a copy of your denial letter via your online grant account.
Start Step 1 of the application process by:
Providing your name, address, and other demographics.
Selecting "Business Funding" as the option for why you need funding.
Explaining why you need funding for your cleaning business and what you will be using it for to run your business.
Telling the approval representatives what sets you apart from other applicants.
Giving your email address for correspondence updates about the status of your grant application.
Visit the USA Grants Application to get started on applying today!
Also keep in mind that the Small Business Administration (SBA) even has grants available for small business owners to capitalize on to fund their starting business.
Crowdfunding
Crowdfunding is essentially like a fundraiser. Crowdfunding websites such as GoFundMe and Fundable can be used to garner funding for your cleaning business. You can share your crowdfunding campaign on your personal and business social media pages for your family, friends, mutual friends, and followers to help fund your business to get it started.
Start a GoFundMe campaign here. Start a Fundable campaign here.
Hold Your Own Fundraisers
Speaking of fundraising, why not try your own creative fundraisers to build capital for your cleaning business? Here are some tips for hosting fundraisers.
Host the fundraiser on a weekend day (the most popular is Saturday) to get the most turnout for your event, since the majority of people are off work and school on this day.
Have your employees (if applicable) or family and friends help you with these fundraisers. It's better to have more helping hands than to try to do it all yourself.
Set a central location to host the fundraiser.

Host at your business headquarters to spread brand awareness about your new and upcoming cleaning business.
Do it at a local community center if you do not have your business headquarters yet.
Small Business Administration (SBA)
The Small Business Administration is the supporting lifeline of small businesses in America. You can apply for federal loans through the SBA website by clicking here. Once you are on this page, start the lender match process.
Complete a survey about your cleaning business needs.
Receive a list of lenders matched to your mission in just 48 hours or less.
Interact with lenders to compare and contrast the terms, interest rates, and fees for the loans.
Apply for the loan of your choice and wait on the verdict.
Repeat the process with another choice if that particular lender does not approve your application.
Friends and Family
Friends and family can be a valuable resource in funding your cleaning business. Loved ones naturally would want to help you out in any way that they can to help make your business idea become a reality. Rather than ask for a new possession for your birthday or holiday gift, ask your family and friends to help you fund your business with whatever donation amount that they would like to do. Hold a donation party with your loved ones. They can get food in return for their donation of any amount to fund your cleaning business.
Know what are the common mistakes you need to avoid in starting your cleaning business by visiting this article here.
Find a Wholesale Cleaning Products Supplier in Texas
Find a wholesale cleaning products supplier in Texas. The benefits of partnering with a wholesale supplier in your state includes:
Getting your cleaning products faster. Say for example that you ran out of a popular cleaning product you use for your gigs. You can put in an order and get that product quicker because your supplier is in your same state.
Receiving a discount for purchasing your supplies via wholesale.
How do I know which Texas cleaning products supplier to choose?
Consider the following when choosing your Texas based supplier.
How far is the supplier within the state of Texas from your city?
Does the supplier have everything that you need for your cleaning business, so you only have to put in one order from one supplier on a monthly basis?
Do you and the supplier have the ability to build a relationship with one another that will last a lifetime as you operate your cleaning business?
ABCO Wholesale Company in Arlington, Texas
Find a wide array of cleaning supplies at the ABCO Wholesale Company such a    s bottles and pumps for cleaning fluid, cleaning carts, utility pads, sponges, brooms and dustpans, and more. Browse their entire inventory by clicking here.
Atex in Austin, Texas
Atex has wholesale cleaning supplies such as deodorizers, vacuum attachments, electrical, water restoration, and more cleaning products. Visit their cleaning supply inventory here.
Master Janitorial Supplier in Dallas, Texas
When you visit the Master Janitorial Supply website, you will see a Categories list to view the different types of cleaning supplies available for wholesale such as can liners, vacuums, cleaning tools, and more.
Kleen Supply in Galveston, Texas
Visit the Kleen Supply website for access to janitorial supplies for your cleaning business and even office supplies for your headquarters.
Apply for an Employer Identification Number (EIN) For Your Texas Cleaning Business
Next, you must apply for an Employer Identification Number (EIN) through the Internal Revenue Service (IRS) using this link. An EIN will be needed for your cleaning business because you are:
Starting a new cleaning business.
Charging taxes on your cleaning services.
Hiring and paying employees to do cleaning tasks for your company.
In a later part of the application, you will be asked what is the closest reason for applying for an EIN. You can select that you are starting a new business because you have not started any operations yet with your new or upcoming employees.
Follow these steps to complete the EIN Application.
Select Your Business Entity
When you click on the above link, you will see a list of business entities such as LLC, Sole Proprietorship, S Corp, and C Corp. Select the business entity in which you have registered your cleaning business back in step 1.
Fill Out the Application Completely
To fill out the application you will have to provide information such as:
The legal name of your cleaning business.
If you have a DBA certificate or not.
Your personal information as the cleaning business owner.
Your closest reason for applying for EIN.
The state in which you will operate the business.
Some general questions about the business.
When you started the business entity.
Phone number and email for communication about the status of your EIN application.
Submit the Application and Receive Your EIN
Before exiting the application page, make sure that you click "Submit" or it will not be considered for approval. You will receive your EIN in just minutes after submitting your online application. For more information about EINs and what to do if you cannot get one in time before it is time to file a tax return, click here.
File for a Property Tax Rendition in the State of Texas
What is included in the Property Tax Rendition?
Small businesses must file for a property tax rendition between January 1 and April 15 within the Texas county in which they are operating. Include the monetary values for:
Furniture

Inventory

 

Raw Materials

Fixtures

Vehicles

 

Machinery and equipment

 

C

omputer equipment

Improvements
What if my property tax rendition amount is low?
If the overall monetary value of the property tax rendition is $500 or less, then you would not need to apply for this requirement. Check with your county appraisal district for more information on how to perform this specific step in the cleaning business starting process.
Get Insurance for Your Texas Based Cleaning Company
Apply for and hold insurance to keep your cleaning company protected in accidents that happen while you are cleaning schools, homes, offices, and commercial buildings. If an employee accidentally breaks something while at a cleaning gig or if he or she gets injured on the job, the insurance will cover the costs for you, so your company does not come out of pocket.
Liability Insurance
General liability insurance covers:
Bodily injury recuperation costs.
Property damage compensation.
Damage to your cleaning business headquarters.
Copyright infringement fees.
Medical bills surfacing from bodily injury.
For more information on how to apply for general liability insurance at The Hartford, check out this link.
Workman's Compensation
Workmen's compensation helps to cover injury and hospitalization costs that may result from an accident on the job. Texas law does not require that employees have workman's compensation coverage. Apply for this insurance in the state of Texas through Texas Mutual Insurance, Liberty Mutual, The Hartford, AIG, or The Travellers Group.
Open Your Texas Cleaning Business!
Once you have satisfied the legal requirements for operating a cleaning business in the state of Texas, you can plan your opening day. Make sure to have all your supplies from a wholesale supplier, start your social media pages, and have tactics ready for customer relationship management. Drum up excitement with your employees and answer any of their questions by hosting two meetings within a 24 hour period. Hold a meeting the day before opening up and host another one just a half hour before you open your doors.
Frequently Asked Questions
How much startup funding does a cleaning business need?
According to Fit Small Business, you can start your cleaning business for about $1,000 or under depending on the needs of your specific niche. If you start a cleaning business franchise, it will take a little under $5,000 to do that.
How do I start a cleaning business in Texas as a sole proprietor?
Start a cleaning business as a sole proprietor by:
Following the legal small business process for establishing a sole proprietorship in the state of Texas.
Creating your own uniform that creates brand awareness.
Establishing your brand on social media.
Finding a target market and marketing to them accordingly.
Schedule 3-4 cleaning gigs per day to do yourself depending on the length of time needed to complete each assignment.
To learn more on how to start your own cleaning business, check out my startup documents here.
Please note that the contents of this blog are for informational and entertainment purposes only and should not be construed as legal advice. Any action taken based on the information provided in this blog is solely at your own risk. Additionally, all images used in this blog are generated under the CC0 license of Creative Commons, which means they are free to use for any purpose without attribution.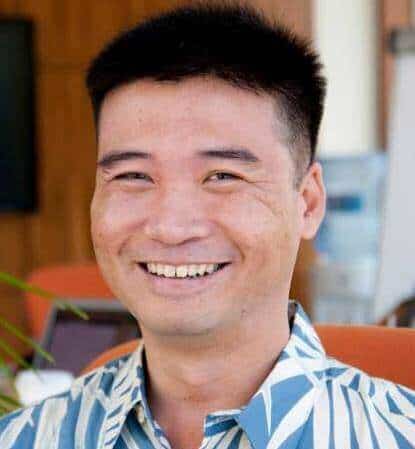 About the author. Entrepreneur and Cleaning Business Fan.
Hi! I am Shawn and I am a happy individual who happens to be an entrepreneur. I have owned several types of businesses in my life from a coffee shop to an import and export business to an online review business plus a few more and now I create online cleaning business resources for those interested in starting new ventures. It's demanding work but I love it. I do it for those passionate about their business and their goals. That's why when I meet a cleaning business owner, I see myself. I know how hard the struggle is to retain clients, find good employees and keep the business growing all while trying to stay competitive.
That's why I created Cleaning Business Boss: I want to help cleaning business owners like you build a thriving business that brings you endless joy and supports your ideal lifestyle.