An important aspect of any industry or any market is going to be the community surrounding it. You can find forums, groups, and communities all over the internet in any niche that you could imagine. Cleaning businesses are no different. That's why we've compiled a list of the top cleaning business forums that you can join today.  
The best cleaning business forums are CleaningTalk.com, Quora and Facebook Groups.
Cleaningtalk.com 
Cleaningtalk is a prominent forum that you can easily find online. They have broken their site down into different sections including general discussion, business topics, interior cleaning, exterior cleaning, and tools and equipment. You can also find blog posts on this site that go over how to clean various items and provide other tips. If you own a cleaning business or are thinking about starting one, this forum still has members actively posting and giving each other advice. It can prove to be a valuable tool for you to learn from others who have the experience that you don't and ultimately make you a better cleaner and a better business owner.  
Quora 
While Quora is by no means particular to the cleaning industry, it has become the forum of all forums on the internet. Quora is a great tool that you can use to find out what questions people are asking in your community, and then find the answers that other people are giving to those questions.  
Quora will be useful to find answers to your questions about residential cleaning, commercial cleaning, purchasing equipment, and any business questions that you have about running your business. It is nice to have the opportunity to reach across industries and get all of the answers that you are looking for from real people. All of that is in one place, too.  
Facebook Groups
Similar to Quora, Facebook has become a go-to site to find people that are in your community or interested in the same things that you are. You can find cleaning business groups all over Facebook, some of which will be private, and others will be public.
Here are two examples of Facebook Groups that cleaning business owners would be interested in:  
Cleaning Business World
Is a private group on Facebook that focuses on helping fellow cleaning businesses improve the quality of their service as well as improve their online presence.  
Professional House Cleaners
On the other hand, is a private group for businesses, maids, or anyone else that cleans houses professionally. If you look around, then you will find more and more groups that may or may not fit your particular needs.
Check out this article to know how can you make your cleaning business' name sounds and looks great.
What is the Benefit of Joining Cleaning Business Forums?
Are these communities that you can find online actually worth your time, or is your time better spent somewhere else?  
In most cases, finding the right communities online is going to help you grow and there are a lot of reasons for that. First of all, these groups and communities are likely going to introduce you to people that have already done what it is that you want to do and provide valuable insight to the questions that you may have.  
They will also bring up questions and points that you may have never even thought of before. Then you will be able to take the information that you learn from these groups and these forums and apply that to your own business.
That help will also come from the aspect of cleaning and the aspect of business. Everyone is going to have one area that is weaker than the other.  
If you are an expert on cleaning houses or commercial buildings, but not so much on the business side of things, you could end up surrounding yourself with others that know more about the business aspect and less about the cleaning aspect.  
That is actually one of the best scenarios because you will be able to provide your own expertise to the people that have the expertise you are seeking, which means they will be more likely to help you.
What Other Resources Are Available?  
Forums and groups are a great way for you to surround yourself with people that are similar to you and close to your level. That is important because there can often be a disconnect when the only information that you are getting is from well-established business owners or cleaners that are years ahead of where you are right now. 
Sometimes that leads to their information being outdated, or them losing touch with what it was like to first start out in their cleaning business. With that being said, there are of course other resources online that can help you learn more about how to grow your cleaning business and how to provide better service for your customers.  
You should also actively be looking for the following:
Blogs 
Blogs are everywhere and they are available in every niche. If you need to know anything about running a cleaning business, whether that be a commercial cleaning business, residential cleaning business, or some other sort of cleaning business you can find an article online that tells you what you need to know in order to get it done. Blogs are always best for answering questions that you already have about your cleaning and about your business. You can open up your browser and do a search for your question and then you are more than likely going to be faced with blog post after blog post after blog post addressing your question.
Social Media 
Then you have social media pages. Take a look around Facebook, Instagram, and other social medias to see if you can find any pages or accounts that are dedicated specifically to what you do.  
For example, if you run a commercial cleaning business, see if you can find a page that is either about running a commercial cleaning business or the page of another commercial cleaning business in your area. Finding pages of the other businesses in your area is a great way to keep your eye on what your competition is doing, and also learn from the way that that business manages their social media, their advertising, and perhaps even how they care for their clients.
Books 
Moving away from the internet, books are another great resource for you to learn about running a business, or particularly running a cleaning business. The great thing about books is that there is a seemingly endless supply of them, and you can find books that address almost any question or topic you could ever imagine.
Here is a great trick for how to get the most out of using books as a resource to grow your cleaning business. Search for books that address very specific topics that you want to learn more about within your business.
For example, find books that answer the following types of questions:  
What is the best way to

market

 my cleaning business?

 

What is the best way to start a 

residential

 cleaning business?

 

How do I make sure my cleaning business is 

sustainable

? 

 

How do I ensure that my business is 

environmentally friendly

?

 
The more that you can think of specific topics to address, the sharper your knowledge is going to become, and before you know it you are going to be the master at running and operating your business.
Check out this article to what skills you should have to a be a cleaner for a cleaning business.
Live Events 
Lastly, live events are another resource you could utilize in order to learn more about how to be successful with your business. Live events are sort of like the offline version of forums. Although they will often feature big names and experts as speakers as well. So, you are getting the best of both worlds when you go to a live event.  
It is surprising how many live events are held for all sorts of different communities. You might be asking yourself if there is really a convention or other live event that you can go to that is relevant to running a cleaning business. If you look for them, you will find them. Also don't forget that not everything you do has to be specific to owning and operating a cleaning business. As the owner of a business, you can find a lot of value in going to any events around marketing, finance, or entrepreneurship.  
The same thing goes for the other side of the coin. See if you can find classes or workshops in your area on commercial or residential cleaning, even if it isn't going to teach you much of anything about the business side of things.  
Frequently Asked Questions
What are the best resources to learn marketing?
Marketing is a valuable skill that is taught in all different varieties. You can learn from books, videos, podcasts, courses, and the list keeps going on. The information is also going to continue to change as time goes on, so start subscribing to content that is evergreen or continuing to put out new content to keep u with the times. 
What is the best way to get the necessary experience to start a cleaning business? 
The best way to get the experience for anything is to actually do it. Start cleaning your own house or offering to clean your friends' or neighbors' houses for little to no cost. Once you have the cleaning down, it might be worthwhile to start a business or partner on one and pace yourself as you grow.
Is now the right time to start a business?  
The best time to start a business is always right now. The conditions are never going to be perfect, and if you wait around for a better economy or for more demand in your field, the only thing that is going to happen is that you are going to fall behind your competitors that are choosing to start NOW.
To learn more on how to start your own cleaning business, check out my startup documents here.
Please note that the contents of this blog are for informational and entertainment purposes only and should not be construed as legal advice. Any action taken based on the information provided in this blog is solely at your own risk. Additionally, all images used in this blog are generated under the CC0 license of Creative Commons, which means they are free to use for any purpose without attribution.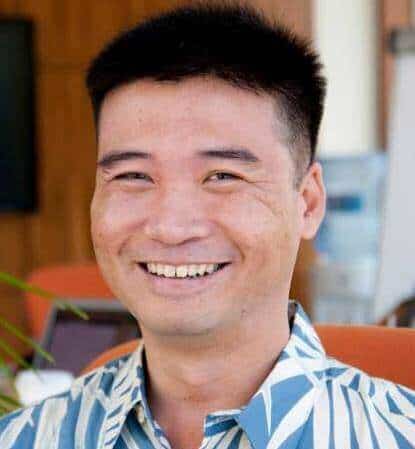 About the author. Entrepreneur and Cleaning Business Fan.
Hi! I am Shawn and I am a happy individual who happens to be an entrepreneur. I have owned several types of businesses in my life from a coffee shop to an import and export business to an online review business plus a few more and now I create online cleaning business resources for those interested in starting new ventures. It's demanding work but I love it. I do it for those passionate about their business and their goals. That's why when I meet a cleaning business owner, I see myself. I know how hard the struggle is to retain clients, find good employees and keep the business growing all while trying to stay competitive.
That's why I created Cleaning Business Boss: I want to help cleaning business owners like you build a thriving business that brings you endless joy and supports your ideal lifestyle.