If you are preparing to start a cleaning business, there are a number of important hoops that you must jump through before your business can be official. One very important step is to obtain the proper licensing for your new business. This process is slightly different in each state. In the below article we will dive into the steps for doing so in South Carolina.
To get your cleaning business license in South Carolina you must register your business name, determine your business structure, secure an EIN number, and apply for all necessary licensing for your specific South Carolina city and county.
Setting up a single business might seem like a lot of work, but the steps are quite simple. Each one is necessary to obtain a cleaning license and start your new business as a cleaner in South Carolina.
Registering Your Cleaning Business Name in South Carolina
Assuming you do not want to run your business under your own name, you will need to decide on a business name prior to officially registering. Once you have decided on the name you want to use, you need to actually make it official. This may be a separate filing than deciding on and filing for a business structure, depending on your specific filing location.
Some areas require a "fictitious business name" or "DBA" to be filed in addition to registering a business. If you are in one of these counties, be sure to make register for both steps separately.
If you still aren't sure what you want your business name to be, take some time to consider the pros and cons of each option you have in mind. You want to be sure that the name you go with is one that will you are able to keep for the long term.
Some important things to keep in mind when naming a business:
Is the business name easy to pronounce?
Is it short enough to remember?
Is it possible for the average person to spell?
Are there other businesses that already have this business name?
Is there any other entity, event, or well-known item that possesses a name similar to your business name?
You want to be sure to select a business name that you are able to easily share and that others are able to easily digest and spread to others. If your business name is too difficult to comprehend or say, people will not remember it.
Alternatively, if your business name has been used in other ways (or sounds like one that has been used in other ways), you may run into legal trouble in the future.
Check out this article to know if you need an llc for your cleaning business.
Register Your Cleaning Business Structure in South Carolina
Once you know what you will name your business, it's time to select a business structure for your cleaning business. This will have future implications for how you handle taxes as well as how your business is run. Below is a breakdown of various options for your cleaning business. Take your time in determining which one is the best for your company as this is not a decision that can be remade with ease.
Sole Proprietorship
A sole proprietorship is an easy business structure to establish, but its downside is it is also the least protective.  When starting to clean homes for payment, you are establishing yourself as a sole proprietor, even without taking the time to register. If you are just getting started in business and not sure where it might goal this might be the perfect entity option for you. However, it may not work as a long-term option for every cleaning business.
Limited Partnership
A limited partnership is an entity where two or more people own a business using a simple structure. In this structure, one partner is given unlimited liability and the others have limited liability. Those with limited liability also have limited control of the business. This could be an option for your cleaning business if you have two or more owners who want to operate in this fashion. In a limited partnership, profit is passed through to personal tax returns. The partner that has unlimited liability needs to pay self-employment tax.
Limited Liability Partnership
Those participating in this entity will find it operates similarly to a Limited Partnership. The biggest difference is that it offers limited liability to every owner. This means none of your cleaning business partners will be responsible for the actions of the other partners.
Limited Liability Company
In most cases, a Limited Liability Company is a protective entity for the personal assets of its partners. This can be especially comforting in the case that the business hits financial or legal trouble and maybe the best move for you as a new cleaning business.
Another benefit of filing an LLC is having the benefit of a partnership as well as a corporation. Members do not need to pay self-employment tax toward either Social Security or Medicare.
Corporation
Corporations need to pay income tax on any profits they make. There are many types of corporations and in some cases, they may be taxed twice. Corporations can also raise money by selling stock. This could be helpful for higher-risk businesses, but as a newer cleaning business, this may not be your best option.
If you are interested in looking up the different types of corporations, here are the various types to check out:
C Corp\
S Corp
B Corp
Close Corporation
Nonprofit Corporation
Cooperatives
Owners of cooperatives are the ones who use their services. Any money made is given to user-owners. This could be a board of directors, officers, or members with organized voting opportunities.
Secure an EIN Number for Your Cleaning Business
When registering for your business license, you will need to also apply for an Employer Identification Number. This is the legal taxpayer number for your business and will be necessary for you to actually move forward with monetizing your cleaning business.
Get more tips in growing your cleaning business by visiting our article here.
Additional Permits in South Carolina
SC.gov is the perfect site for you to visit when starting a business in South Carolina. This is your state government's website, making it an extremely reliable source for businesses and citizens alike.
In fact, it would be smart to check SC.gov for any additional permits or licenses that may be newly required for your cleaning business since the writing of this article. There is a page specific to licenses, permits, and registrations. This page will help you verify that you are completely covered.
If the state website is not helpful enough for you, consider seeking out your local Small Business Administration for additional guidance. This organization is often made up of helpful and experienced business leaders who have a passion for helping other small business owners get started.
Permits by County
To ensure that your business is completely ready for legal operation, it would also be wise to check with your county representatives to make sure you did not miss any additional required licenses.
Unfortunately, laws can vary by county and township, making it very difficult to prescribe exact requirements to an entire state at once. One town might require more filings than another. To be certain you are not missing anything, check with your local government officials.
Frequently Asked Questions
What do I need to do with my money once I start making money in my cleaning business?
A necessary step in ensuring you have a safe and effective new business is to develop a plan for separating your personal funds from your business funds. This will probably look like opening up a separate bank account, potentially a business bank account. Ultimately, the idea is that you do not mix funds so that your personal funds cannot be considered an asset if anything goes wrong with the business.
What to do before registering your business?
While registering your business is an exciting new step in your life as an entrepreneur, you need to be sure that you have taken the necessary steps prior to officially registering your business.
Here are an important three steps to consider diving into before making that leap:
Cleaning Business Plan
Develop a cleaning business plan full of your company information, mission statement, goals, and policies. Thinking ahead to the future of your business will offer you guidance along the way if you ever lose track.
Market Research
One of the most important steps in making sure your business will be a success is to conduct appropriate market research. Market research is the process of surveying the local community about what type of cleaning business they are most interested in. This will provide you with essential insights for how you can best serve your future potential customers.
Check for Profitability
While you may be eager to jump into your work as a professional cleaner, you need to ensure this business will be a profitable endeavor. One of the worst situations you can find yourself in is leading a business that has no chance of making money. Make sure this does not become your reality early by verifying your endeavor will be profitable well before you even begin.
To learn more on how to start your own cleaning business, check out my startup documents here.
Please note that the contents of this blog are for informational and entertainment purposes only and should not be construed as legal advice. Any action taken based on the information provided in this blog is solely at your own risk. Additionally, all images used in this blog are generated under the CC0 license of Creative Commons, which means they are free to use for any purpose without attribution.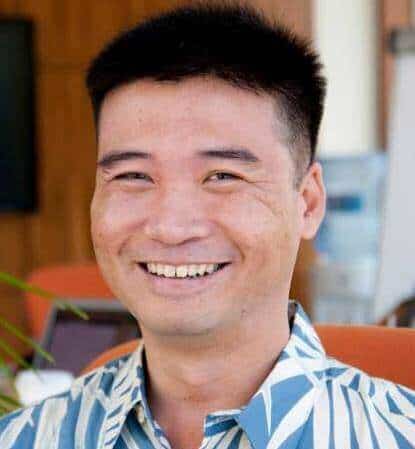 About the author. Entrepreneur and Cleaning Business Fan.
Hi! I am Shawn and I am a happy individual who happens to be an entrepreneur. I have owned several types of businesses in my life from a coffee shop to an import and export business to an online review business plus a few more and now I create online cleaning business resources for those interested in starting new ventures. It's demanding work but I love it. I do it for those passionate about their business and their goals. That's why when I meet a cleaning business owner, I see myself. I know how hard the struggle is to retain clients, find good employees and keep the business growing all while trying to stay competitive.
That's why I created Cleaning Business Boss: I want to help cleaning business owners like you build a thriving business that brings you endless joy and supports your ideal lifestyle.