When you are starting up a cleaning business, you may think about selling to homeowners, but there is another market you can tap: real estate agents. One of the major perks about reaching out to agents is their wide range of influence. Real estate agents are the face of selling homes. They meet new homeowners and seasoned homeowners daily, and people tend to trust their recommendations. You may not be the only cleaner they recommend, but here is how you can make sure you get on their list. 
To market cleaning services to realtors:
Locate realtors on LinkedIn, Facebook (local groups are best), and websites like Nextdoor.
Set up a presentation, don't forget to add pictures to showcase your best work, and contact local real estate agents you can connect with
Make sure your website is set up both to look good and be easily found
Answer any questions the realtors may have and be prepared. Would you please pay close attention to all details and treat it as an interview?

 
Once you have reached out and added several high-performing realtors to your network, you may be able to put your marketing on cruise control until you're ready to branch out. Just a few highly respected realtors can make enough recommendations to keep a one-person business busy for a time. Just make sure you put your best foot forward so they will be impressed enough to remember your name. 
Search Your Networks and Find Real Estate Agents, Agencies, and Property Managers
Make sure you have a LinkedIn profile set up and list your business. It is straightforward to connect with local realtors and property managers, and once you start building connections, they will add you on their own. LinkedIn is one of the best professional networking sites. If you want to go closer to home, find people locally with who you have shared connections with or you can connect with and ask them for a meeting.
Once you get your first couple of meetings set up, go over your pitch and presentation so many times you are comfortable giving it. You can meet in an office or meet at a restaurant and treat them while showing them an overview of all your services. Make sure only to show the absolute best in your portfolio.
If you're unsure how to find people on social media, search the major real estate agencies in your area and look up the agents. You can make a cold call, but that sometimes can be a turn-off, plus they may be too busy to talk on the phone. Emailing is the best way to reach out unless you're connected on social media (like LinkedIn, Facebook sends messages straight to spam if you're not friends unless you message a business page). 
Check out this article to get ideas how to win cleaning contracts with schools.
Reach Out
Once you have a list of agents, agencies, and housing managers, you're ready to start reaching out. You may want to add them as connections on LinkedIn or fan their Facebook pages. If you find the realty office they work for, you should be able to find a phone number or email address to reach. You can find templates for emails on Google to customize so you can send as professional an email as you can write. If you're unsure how to write a good, professional email, you can use a website like Upwork or Fiverr to find someone to write one for a price. 
Be prepared with an extensive list of real estate agents and be ready to get some rejections. The more emails you send, the more "yeses" you will get, but always be prepared for people to be too busy or not interested. 
Create Your Presentation
One of the first things you need to do is create a lively and detailed presentation. It could be a PowerPoint with both before and after pictures of your jobs and answers to any questions you can think that you may be asked. Include a brief history of your company and short bios of you and any people who work for you. You want to impress with the pictures, so make sure your pictures are taken in good lighting and show the best of your cleaning. 
Once you get the presentation set up, focus on your website. If you do not have graphic design skills, you can think about hiring someone. Using sites like Fiverr or Upwork can help you find talent at a price you set. If you have any real-world connections who are graphic designers and you know their skills, you can talk to them. Never shortchange or expect someone to work for free.
Give Your Presentation
Once you get a meeting, you need to make sure you're bringing your A-game. You want to make sure to treat it the same as you would a job interview. Make intense eye contact, answer any question they ask confidently, and practice your presentation before the meeting. Make sure your before and after pictures are the best you can create and treat each before and after as a step in the interview process. 
Go into the meeting with the highest confidence you can offer and try to control any nervous tics ("um" or "uh," playing with your hands, crossing your arms, or any other body language). You should know your presentation like the back of your hand by this point. 
Please make sure the presentation answers as many questions as you can come up with that they may ask. If you have a friend, watch the presentation and ask questions to give you some ideas you may not have come up with. You want to include time for the people you're meeting to ask questions at the end as well. 
Go in with business cards, a professional-looking website that is easily found and a good way to contact you. 
Check out this article to know who can be your potential clients.
Frequently Asked Questions
Why Should You Market to Real Estate Agents?
Real estate agents may be able to build your business up to agencies and homeowners who are too tired or busy to clean much while they are working on moving. They have strong social skills, tend to be friendly, and people trust their recommendations. They also need houses to look nice to sell faster, so they may hire you to clean a house they are getting ready to list. Sometimes, the former homeowner will refuse to clean the house; if you have made a strong enough impact on the real estate agent, you may be their go-to cleaning service to get homes move-in ready. 
Are Cleaning Rental Properties A Good Idea?
Rentals sometimes have their on-site staff, but if you call around different property managers, you may find some who would like to use your cleaning service on an on-call basis when it's time to start renting the home out again. It may not be a total income for your business, but it definitely won't hurt to add rental clean-up to your service menu. 
How Can I Get More Business?
No matter if you're just starting, in a slump, or ready to branch out and start reaching more clients, there are many ways you can get more business. You can think outside the box- some renters would be interested in cleaning services, not just homeowners. So, suppose you're marketing primarily to homeowners. In that case, you could try posting signs around apartment complexes or asking the apartment landlords or managers if you can put signs up in common areas. 
Cleaning offices would be another way to branch. It may require slightly different cleaning styles or materials from what you're used to, so look into that before going this route. Still, you could advertise to the office managers and owners or start advertising that you will clean home offices and market private residential services specifically for home offices. 
If you're only interested in tapping one or two types of markets and just are looking for new clients, here are a few ways to advertise further:
Put signs up around the city you live in. Put an ad in the newspaper, on NextDoor and Facebook, and look into your budget to see if you could advertise on the local TV channels or radio.

 

Make sure your social media is up to date. If you don't have time to spend on social media, hire a social media manager.

 

Start a referral program where people get a discount if they refer, and their friends get a discount on their first service.

 

Tap in more people on your network. Start contacting more realtors or property owners/managers.

 
To learn more on how to start your own cleaning business, check out my startup documents here.
Please note that the contents of this blog are for informational and entertainment purposes only and should not be construed as legal advice. Any action taken based on the information provided in this blog is solely at your own risk. Additionally, all images used in this blog are generated under the CC0 license of Creative Commons, which means they are free to use for any purpose without attribution.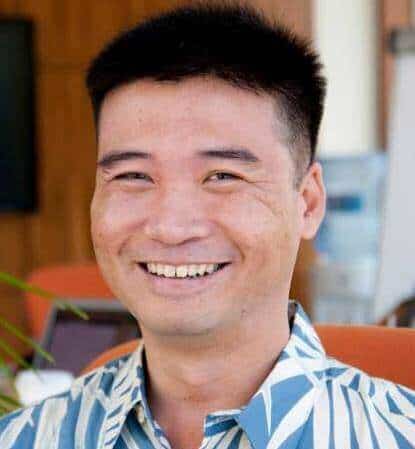 About the author. Entrepreneur and Cleaning Business Fan.
Hi! I am Shawn and I am a happy individual who happens to be an entrepreneur. I have owned several types of businesses in my life from a coffee shop to an import and export business to an online review business plus a few more and now I create online cleaning business resources for those interested in starting new ventures. It's demanding work but I love it. I do it for those passionate about their business and their goals. That's why when I meet a cleaning business owner, I see myself. I know how hard the struggle is to retain clients, find good employees and keep the business growing all while trying to stay competitive.
That's why I created Cleaning Business Boss: I want to help cleaning business owners like you build a thriving business that brings you endless joy and supports your ideal lifestyle.