When looking for a new cleaning contract, schools are a great option. They need to be cleaned almost daily, even when school is not in session, and cleanliness is essential to the staff, students, and parents. There are some steps everyone should follow if they wish to get a cleaning contract with schools. 
No matter if you have a new cleaning business or have been running your cleaning business for years if you wish to get a cleaning contract with schools, these are the steps you should follow:
To get cleaning contracts with schools:
Choose the Type of School
Complete Background Checks
Pitch Your Plan
Showcase Previous Work
Use Referrals and Positive Reviews

 
Step One: Choose the Type of School
The first thing you must decide before proceeding and reaching out to schools to work for is must decide what type of school you wish to clean for. You will need to decide if you want to work for a public school or a private school. This is important because the application to get into these two different types of schools varies. 
Public or Government Funded Schools

 
Public schools are government-funded.  Therefore, to work for these schools, you must go through the government to work for these types of schools. This is because ultimately, the government will decide on working with your company or choosing a different one. 
Privately Owned Schools

 
You do not have to go through this step with privately owned schools such as charter schools and private schools. These schools are not funded through the government, so the school and school board have more say in the budget and who they can hire directly. 
This may be easier initially but may limit the job opportunities in the future to work with public schools. However, if you decided later you wanted to work for a public school, you can follow the process to make a government bid contract. 
Step Two: Complete Background Checks

 
Schools may ask that all your employees can pass background checks before working in the school. School staff, parents, and students want their facilities to be safe, and past criminal offenses will exclude some employees from working on school grounds. 
Show the school that you have a reputable company and have the staff ready to do the job by having all employees pass a background check before applying to pitching to the school why your company would be the best option for cleaning the school. 
The school may accept your background check or still ask for an additional background check, but this way, the school will know if they hire your company that they will not be wasting their time and money doing background checks on your staff. 
Step Three: Plan your Pitch
When pitching your company to the school, there are some things to make sure you include to help your company stand out from your competition. Some things to make sure you include in your pitch include: 
Quick and Effective Cleaning

 

Why Your Company is The Best Company to Go With
Safe Cleaning Products
Saving The School Money
Quick and effective cleaning

 
Schools are typically used daily during the week when schools are in session. When they are not being used for classrooms for kids, schools are used for numerous other activities and functions. Teachers, school administration, parents, and students want the schools to be clean and protect kids and staff from germs that can make everyone sick. However, parents also may worry about the safety of the products being used to clean the schools. 
School staff and students do not want to be breathing in harsh fumes all day while trying to learn and teach. Entice schools to use your company for cleaning instead of using your competing company because of your practical, safe, and nontoxic chemicals.
Why Your Company is The Best Company to Go With

 
Research current or past companies that the school has used for cleaning services and see prices and services they offered. When pitching your company, use this information to your advantage and tell the school board that even though "x" products used by other companies work, your product works better and explain why.
Safe Cleaning Products

 
Green cleaning products are best for schools because they are still effective without harsh fumes and chemicals. Green cleaning products are still able to disinfect and clean surfaces thoroughly. 
When students and staff are continually exposed to harsh cleaning chemicals, it can have short-term and long-term effects on their bodies. Some adverse effects of harsh chemicals include: 
Eye irritation

 

Itching or burning skin

 

Headaches

 

Dizziness

 

Nose bleeds

 

Shortness of breath and/or wheezing

 

Asthma

 

Allergies

 
Schools want students to focus on their education, not worrying about what fumes they may breathe in. Students and staff do not want to have the potential to have these short-term or lifelong effects of harsh chemicals. 
Saving Schools Money

 
When pitching your cleaning company to the school and school board, make sure to include your price for your services. Make the price competitive, and if you know what the company that the school is currently using is currently charging or companies that they have used in the past have charged, use that knowledge to your advantage. 
Offering a lower price can help you win the deal. Schools are typically trying to find ways to save money and ways to make budget cuts. If they see that you offer the same or even better services for a lower price, they will be more likely to choose your company over who they are currently using or another competing cleaning company. 
Step Four: Showcase similar work

 
When discussing why your company would be the best to use for the school, it is essential to selling your company to win the cleaning contract with the school. If you have done large offices or any similar projects, then make sure to showcase these projects. 
Explain your process for cleaning large buildings and explain how well your staff can handle these tasks. Even if you have not done a large business before, you can discuss your process if you were allowed to work for the school. 
There are numerous ways to showcase your work to stand out from your competition. Some great ways to showcase your previous work include: 
Before and After Photos

 

Bring in Cleaning Product Samples
Before and After Photos

 
If you have any before and after photos, show those to who you are pitching for and show how great your products work and your staff's excellent job in keeping businesses clean. 
Bring in Cleaning Product Samples

 
Bring in samples of cleaning products that stand out from your competitors. Bring in dirty surfaces and use your cleaners to clean up the mess to impress the client with how great your product works. 
Step Five: Use Referrals and Positive Reviews

 
Referrals from other companies you have cleaned for will benefit you when trying to get into schools to clean. See if your previous companies are willing to refer you to the school you wish to work for. Or see if previous companies are willing to write a recommendation to the school to use your company. 
Suppose you can try to get reviews from these companies and show the schools positive feedback. The more positive feedback, the better it will look when pitching your company. Using referrals and reviews will show the school that you are a great company and reliable. Word of mouth is excellent advertising, especially in cleaning businesses. 
Getting cleaning contracts for schools is a great way to expand your cleaning business. Clean schools are valued among the school staff, students, and parents. Schools must be cleaned and disinfected throughout the year to keep staff and students healthy. Getting cleaning contracts may not be easy, but following these steps will help you win a cleaning contract with schools and grow your business further. 
Frequently Asked Questions
Will your cleaning business still have work to do during the summer and school breaks?

 
Yes, schools are used all year long even if it is not used for students. Many other activities and sporting events are held in school buildings. You may not be scrubbing classrooms as frequently; however, many schools do deep cleanings in areas that they can not clean while school is in session during school year breaks. Some deep cleaning areas include: 
HVAC systems

 

Cafeteria

 

Carpets

 

Locker rooms

 

Gyms

 
What are some critical areas of schools to clean?
Impress the school you are trying to get the cleaning contract from by telling them how you plan to clean areas bacteria like to hide in schools. These areas include: 
Doorknobs

 

Drinking Fountains

 

Restrooms

 

Computers (including keyboard)

 

Cafeterias
To learn more on how to start your own cleaning business, check out my startup documents here.
Please note that the contents of this blog are for informational and entertainment purposes only and should not be construed as legal advice. Any action taken based on the information provided in this blog is solely at your own risk. Additionally, all images used in this blog are generated under the CC0 license of Creative Commons, which means they are free to use for any purpose without attribution.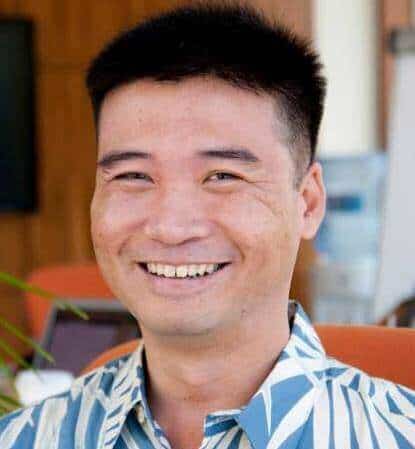 About the author. Entrepreneur and Cleaning Business Fan.
Hi! I am Shawn and I am a happy individual who happens to be an entrepreneur. I have owned several types of businesses in my life from a coffee shop to an import and export business to an online review business plus a few more and now I create online cleaning business resources for those interested in starting new ventures. It's demanding work but I love it. I do it for those passionate about their business and their goals. That's why when I meet a cleaning business owner, I see myself. I know how hard the struggle is to retain clients, find good employees and keep the business growing all while trying to stay competitive.
That's why I created Cleaning Business Boss: I want to help cleaning business owners like you build a thriving business that brings you endless joy and supports your ideal lifestyle.