You are probably reading this because you have decided to start a cleaning business and are wondering if you can start your cleaning business without a license. There is no doubt that a cleaning business has lucrative potentials and requires relatively low start-up costs. However, like every other business, there are legal requirements that you must meet before you can start and operate a cleaning business successfully.
Getting a business license is one of the legal requirements for operating a cleaning business. Any other special type of license you may require will depend on the kind of cleaning business you want to operate and where you will choose as your location. The penalties for a failure to obtain a business license eventually will far outweigh the cost of getting them in the first place. Let us look at why you need to get appropriate licenses for your business, the types of licenses you may be required to get, and how you can go about it.
Why do you need a license for your cleaning business?
Licenses are mandated by the government to start a cleaning business to ensure the provision of quality cleaning services across the cleaning industry and for tax purposes.
As is the case with other types of businesses, running a cleaning business without a license can attract severe penalties from the government. These penalties may include fines, interests, shutting down the business, or jail time, in extreme cases.
Apart from the obvious cost of these penalties to your business, not licensing your business may also lead to an increase in operational costs. It is typical for cleaning businesses to procure cleaning chemicals and equipment from wholesalers. In most cases, these wholesalers only sell their products to licensed businesses.
A licensed cleaning business builds brand trust in clients who are considering employing your services. You can also use it as the main selling point in marketing your business.
A licensed cleaning business can charge more and therefore make a larger profit than its unlicensed counterpart. Getting a license for your cleaning business helps you avoid looking over your shoulder in the day-to-day operation of your business. You can run your business and rest assured that you have taken the legal steps to operate it successfully. This will help you focus your energy on providing quality services to your clients and making the profits for which you started the business in the first place.
Check out this article to know how you can create an executive summary for your cleaning business.
Types of licenses for a cleaning business
If you will be operating your business using a name other than your name e.g. a fictitious name, you will need a DBA (Doing Business As) license. Having a DBA makes it easy to open a business bank account and to obtain an Employee Identification Number (EIN) especially if you will be getting employees. An EIN is an identification number that is unique to a business, just as a social security number is unique to a person. Using an EIN instead of your social security number in business transactions can help keep your personal account and your business account separate if you are operating your cleaning business by yourself.
Most importantly, you will need a vendor's license. This is a basic license that allows you to provide services legally. A vendor's license is necessary to ensure that your business adheres to all the laws that regulate your industry. You should obtain a vendor's license — even if your business is already registered — before you set up shop.
In some locations, you will be required to file for a Home Occupation Permit if you'll be running your cleaning business from your home.
To know if you need a special cleaning business license, you can check with the small business administration (SBA) office in your area. Your state or local government may require that you purchase a bond before you can be issued a specialized cleaning business license.
A bond is a contract that guarantees that your business will fulfill its obligations towards your clients. A bonded cleaning business guarantees more credibility to clients than one without any bonds.
There are two types of bonds:
A license and permit bond is only necessary if your local government requires that you have it. This type of bond ensures that government agencies are protected from litigation from your clients that may arise in the event that they are dissatisfied with your cleaning services.

The surety or janitorial bonds ensure that clients are reimbursed if there is a breach of contract or you or one of your employees is accused of theft. Going an extra mile to obtain a janitorial bond, even if your state or local government does not make it mandatory, will increase your chances of being hired by larger companies if that is what you desire.
While a bond may seem similar to an insurance plan, they are different. An insurance plan protects the person who holds the policy, while a bond protects the party for whom the bond is purchased, which in this case is the client. Also, when an insurance company pays to cover an event — say, an accident — for which it was purchased, the insurance policyholder is not required to pay the money back. Whereas, with a bond, repayment is required from the holder of the bond if a claim is paid on the bond. Insurance is a contract between two parties — the insurer and the insured, while a bond is between three parties — the insurer, the insured, and your business.
How to obtain a license for your cleaning business?
Now that we have established why obtaining a license for your cleaning business is important and discussed the possible types of licenses that may be required, you may be wondering how to go about obtaining a license for your business.
First, research is important. Asking questions at your local county office is a good start to finding out the licenses you would need to run your business legally.
DBA Certificate
You are required to get this license only if you are operating your business under any name other than yours.
The procedure involved in getting a "Doing Business As" certificate varies from state to state. Some states require that you file for registration at both the state and county levels. You may also be required to put up an ad in a newspaper for a specified period notifying the public of your business name, after which you will have to submit an affidavit or any other document that can serve as evidence of publication to the state or county.
You may be provided with an online means of registration which will involve filling out a form online and paying the required fees using your credit card or debit card. In some cases, you have to download and print the registration form, fill it in by hand, and take it physically to the DBA office. You will also be required to pay the accompanying fees.
It takes an average of one to four weeks after you have completed all the necessary registration requirements to receive your DBA certificate.
It is advisable that you wait till you get your DBA certificate before you allow your business to become operational.
Visit our article to know what you need to include in your cleaning business plan.
Vendor's License
You will require a general business license or a DBA certificate to obtain a vendor's license. This means you need to have your business registered before applying for a vendor's license. Most states allow you to fill out an application and pay the required fees online. In some states, you may have to visit the county clerk's office or any other administrative office in your area to apply for a vendor's license and pay the accompanying fees.
You may have a range of reasons for choosing to start a cleaning business. For you to satisfy any of these reasons successfully, your first step should be to get the appropriate business licenses for your cleaning business. You will not only save yourself and your business from the penalties of breaking the law, but you will also be enhancing the profitability potential of your business.
Frequently Asked Questions
How much will I need to get a business license?
The cost of getting a business license varies by location. A vendor's license can be obtained for $50 or less at your local city hall or county administration. Typically, you will be required to fill out an application form and pay. A DBA certificate may cost as low as $50 or as high as $1000 depending on your location and type of cleaning business.
Do I need the services of a lawyer to apply for a business license?
Engaging a lawyer is not necessary to apply for a business license. Some business owners prefer to employ legal assistance to ensure that they are well-informed about their business decisions. You should only consider getting legal assistance if you can afford it. Most business owners apply and get their business licenses successfully without engaging a lawyer.
To learn more on how to start your own cleaning business, check out my startup documents here.
Please note that the contents of this blog are for informational and entertainment purposes only and should not be construed as legal advice. Any action taken based on the information provided in this blog is solely at your own risk. Additionally, all images used in this blog are generated under the CC0 license of Creative Commons, which means they are free to use for any purpose without attribution.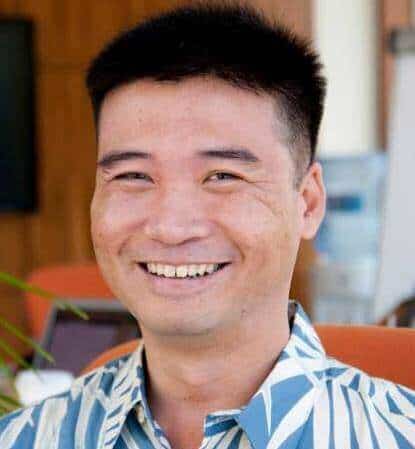 About the author. Entrepreneur and Cleaning Business Fan.
Hi! I am Shawn and I am a happy individual who happens to be an entrepreneur. I have owned several types of businesses in my life from a coffee shop to an import and export business to an online review business plus a few more and now I create online cleaning business resources for those interested in starting new ventures. It's demanding work but I love it. I do it for those passionate about their business and their goals. That's why when I meet a cleaning business owner, I see myself. I know how hard the struggle is to retain clients, find good employees and keep the business growing all while trying to stay competitive.
That's why I created Cleaning Business Boss: I want to help cleaning business owners like you build a thriving business that brings you endless joy and supports your ideal lifestyle.