If this article caught your eye, most likely, you are thinking of starting your own cleaning business in the state of Georgia. According to the U.S. Census Bureau, Georgia is home to over 10M people. It is also among the fastest-growing states in the country.  Plus, Atlanta (its most populous city) has been a model of enormous growth in small businesses throughout the last decade. Thus, starting a cleaning business in Georgia is an excellent idea as it can be a reliable source of income.  
If you want to start a cleaning business in the state of Georgia, you will need to complete some crucial steps to become a legal business. Below five steps to secure a cleaning business license in Georgia and make sure your business is legally compliant:
Register your cleaning business
Obtain a Federal Tax ID
Procure a cleaning business license
Acquire insurance policies
Join local chapters and organizations
Below we will further explain each of these steps to walk you through the process of operating a legal cleaning business in Georgia. 
Steps for a legally compliant cleaning business in Georgia
Register your cleaning business 
The first step in the legal process is to register your cleaning business. To do so, you will need to decide under what structure you want to register your company. A small cleaning business can be registered as a sole proprietorship, a partnership, a limited liability company (LLC), a cooperative, or an S Corporation.  Once you decide what type of business structure will benefit your business the most, you can register your company. 
If your company's name does not include your full name (e.g., Jane Doe's Cleaning Services), you will need to make sure that the name is available for use. So, start by typing your desired name on a search engine and see what comes up. Then, we suggest you do a statewide corporate name search before making up your mind about a specific name.  Once you have settle or a name, you can register your company here.
You can also register your cleaning business under a "trade name" or "fictitious name," also known as a DBA (doing business as) by filing a form with the Clerk of the Superior Court. However, know that a "trade name" does not guarantee your business's sole rights to the use of that name in Georgia. 
Obtain a Federal Tax ID
The Federal Employer Identification Number(FEIN) or the Federal Tax Identification Number is a unique nine-digit number designated by the Internal Revenue Service (IRS) to business entities operating in the United States. Business owners in Georgia must secure both federal and state tax identification numbers for taxation purposes.
To obtain the identification numbers, you will need to register your cleaning business with the Georgia Department of Revenue.  However, know that often residential house cleaning services are not taxable in Georgia. Thus, we recommend you do some research on the matter before filing any forms.  For more information, contact your local business licensing office, which is generally housed within city hall. 
Procure a cleaning business license 
The Peach state does not issue business licenses at the state level, but you will need to procure a business license from the city or county where your business is based. You will normally need a vendor's license and/or a general business license for your cleaning business. 
To procure this license(s), you must: 
 Submit the required application at your city or county clerk's office. Make sure you meet all the requirements as these vary depending on location. 

 

Pay the processing fee. Depending on the county, it can go from $50-$250. 

 

Wait for approval. This could take anything from a few days to a few months. 

 
If you do not want to wait that long, there are ways to expedite the licensing process. For example, online applications are usually easier to review and eliminate the time it takes for the post office to process and deliver your forms.  You can also make sure your application gets processed sooner by correctly following all the instructions and submitting all the necessary documents required by your city/county. Failure to do so will result in longer processing times.  
Once your business license is approved, you can start offering your services to customers and businesses. Nonetheless, make sure you know when your license expires to evade any fines or legal repercussions.  In Georgia, business licenses usually last between 1 to 2 years. But, this can vary depending on location. 
Check out this article to get some tips on getting cleaning clients for your business.
Acquire insurance policies 
Georgia state laws require all business to acquire at least these two types of insurance policies: 
Worker's Compensation
Georgia requires any business that employs three or more people to have workers' compensation insurance. This policy covers medical bills for work injuries and illnesses.
Commercial Auto Insurance
All business-owned vehicles in Georgia must have commercial auto insurance. Moreover, Georgia requires minimum coverage of $25,000 bodily injury liability per person, $50,000 bodily injury liability per accident, and $25,000 property damage liability per accident. It is also very important to note that personal vehicles driven for work purposes should be covered by hired and non-owned auto insurance, given that personal auto policies normally exclude business use.
However, many other policies can protect you and your cleaning business that you might want to consider, such as: 
 General Liability Insurance
Covers common risks, including client's property damage and injuries.
 Professional Liability Insurance
Also known as "errors and omission insurance," this policy protects you from customers' lawsuits due to negligence or professional mistakes.  Note that most insurance companies offer bundles and plans specifically designed for small business owners.  Lastly, if you are unsure about what insurance best fits your needs and requirements, it is best to seek professional advice. 
Join local chapters and organizations
Although it is not required, joining local chapters and organizations could help your business thrive — especially in Georgia, where the competition is fierce.  Therefore, we recommend joining the Georgia chapter of the Association of Residential Cleaning Services International (ARCSI) if you serve residential customers or the United Professional Cleaning Alliance if you serve commercial clients. Additionally, you should join your local chamber of commerce, as many small businesses increase their business exposure and grow revenues through involvement in the chamber. 
Difference between a "business permit" and a "business license"
The terms "business permit" and "business license" are frequently used interchangeably. And even though they can be closely related, there are essential differences that separate the two.  As a rule of thumb, know that licenses imply competence while permits imply inspection. As a result, all permits are business licenses— but not all business licenses are permits.  A business license allows you to market goods/services but does not require or involve an inspection by a competent authority. On the contrary, a permit is a type of business license whose sole purpose is to regulate safety. And hence, permits due require periodic inspections from the authorities in charge (e.g., police, fire department, health department, and more.)
Therefore, your Georgia-based cleaning business will require a business license, but also a variety of permits depending on your company's structure and scope of work.  Below a list of the most common permits for cleaning businesses: 
Construction Permits

Environmental Permits

Fire Department Permits

Health Permits

Insurance Permits

Sales Tax Permits

Signage Permits

Trademark Permits

Zoning/Land Permits
We advise that you contact your local authorities to request information regarding permits to ensure you are compliant with all laws and regulations. 
Looking for cleaning business forums? Check out this article to know some of the best forums for cleaning business.
Frequently Asked Questions
How much money do I need to start my own cleaning business?
Depending on the scope, the initial investment required for a cleaning business ranges between $2,000 – $5,000. This number covers legalities, insurance policies, equipment, supplies, labor, and marketing.  However, keep in mind that there might be other expenses and that depending on the location of your business, this amount will vary considerably.  
How long does it take for my cleaning business to become profitable?
On average, it takes between 2-3 years for a cleaning business to become profitable. However, many elements come into play when determining a business's success and profitability. Some of the most significant aspects to examine include the:   
The time you invest in your cleaning business

 Initial investment used to start the business 

 The budget you have to advertise and promote your services 

 Quality and efficiency of your cleaning services

 Competition — and how you react to it

Target audience 
Why do cleaning businesses fail? 
Recent studies reveal that 95% of all cleaning businesses in the United States fail within their first year. Although the reason(s) behind this statistic can fluctuate significantly from one company to another, there are usually some common denominators, including: 
Poor management and finance control 

Lack of a clear and compelling business plan 

 Entrepreneurial burnout 

 Weak or deficient marketing strategy 

 Lack of an adept team 

 Ignoring customers

 Being outcompeted
To learn more on how to start your own cleaning business, check out my startup documents here.
Please note that the contents of this blog are for informational and entertainment purposes only and should not be construed as legal advice. Any action taken based on the information provided in this blog is solely at your own risk. Additionally, all images used in this blog are generated under the CC0 license of Creative Commons, which means they are free to use for any purpose without attribution.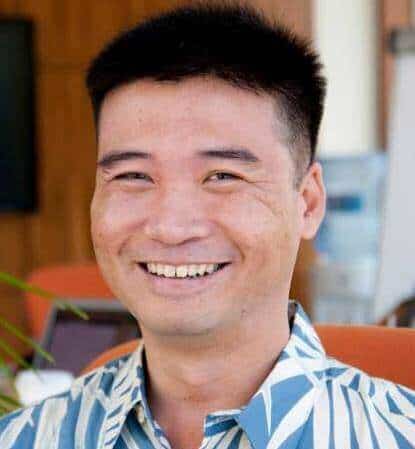 About the author. Entrepreneur and Cleaning Business Fan.
Hi! I am Shawn and I am a happy individual who happens to be an entrepreneur. I have owned several types of businesses in my life from a coffee shop to an import and export business to an online review business plus a few more and now I create online cleaning business resources for those interested in starting new ventures. It's demanding work but I love it. I do it for those passionate about their business and their goals. That's why when I meet a cleaning business owner, I see myself. I know how hard the struggle is to retain clients, find good employees and keep the business growing all while trying to stay competitive.
That's why I created Cleaning Business Boss: I want to help cleaning business owners like you build a thriving business that brings you endless joy and supports your ideal lifestyle.