Sometimes the difference between gaining a customer and a missed opportunity is who the customer thinks of first. This is why it is important to have a slogan attached to your brand name and logo. This little phrase helps your potential customer reach into their memory and pull out your name instead of your competitor's.
Follow these 7 easy steps to create a concise, catchy, and memorable slogan for your cleaning business:
Keep your customer in mind

Consistent branding

Differentiate yourself

Short & simple

Mnemonic devices

Ask for help

Start broad then narrow down
What is a Slogan?
A slogan is a short phrase that is attached to your brand name and logo that helps your customers remember your business. We all recognize some of these classic slogans:
Nike – "Just do it"

M&M's – "Melt in your mouth, not in your hand"

Wheaties – "The breakfast of champions"
All of these slogans stick with us even if we haven't heard them since we were a child.
Ideally, a slogan should be no more than 8 words in order for your customer to recall it without much hassle. It should summarize your company's values, beliefs, and benefits for your customer. Your slogan should also give your customer a clear understanding of what differentiates you from your competition, and why they should choose you.
You want your slogan to elicit an emotional response from your potential customer so it has a lasting impact and can be easily remembered.
Your slogan should be succinct, catchy, and memorable.
Check out this article to get inspiration for your cleaning business brochure.
Keep your customer in mind
Before you set out to create a catchy slogan that your customers will be singing in their heads for years to come, you need to do a little bit of brainstorming. Many businesses miss the mark with their slogan because they made something that they liked or that sounded good to them.
The first person you should think about when creating a slogan is your ideal customer and what their needs are. Consider things like your ideal customer's:
Age

Income

Family size

Location

Pain points
Once you have this information you will have a clear understanding of what they will be most receptive to and what will immediately catch their eye.
Example 1:
Ideal customer – Busy, single young professionals living in a condo in a large city that don't have time to clean because of their busy work schedule.
Slogan – "Come home to a clean home"
Example 2:
Ideal customer – Elderly married couples who need assistance cleaning their home and are looking for a friendly person who can clean their home while keeping them company.
Slogan – "Service with a smile"
Consistent Branding
Another important part of creating an effective slogan is to make sure it aligns with the rest of your branding and marketing message. An easy example of this is Kellogs Frosted Flakes. Their slogan "They're Grrrrr-EAT!" wouldn't make much sense if they didn't have Tony the Tiger as their mascot.
For your cleaning business, this means keeping things consistent and directed toward your target audience.
Example 1:
Target audience – Commercial clients
Slogan – "Our business is making your business shine!"
Example 2:
Target audience – Residential clients
Slogan – "Your clean home is our business"
Differentiate Yourself
Once you know what your customer is looking for and have identified your overall brand, it is time to dive a little bit deeper and differentiate yourself from your competition. For this, you need to have a firm understanding of your cleaning business's values, beliefs, and benefits, as well as what your local competition is doing.
Some things that can differentiate yourself from the competition:
Fast service

"Clean it fast, clean it right"

Friendly service

"Happy cleaners, happy customers"

Affordable rates

"Clean, affordable, professional"

Environmentally friendly

"Clean home, clean earth"

Specialized services

Personal touch

"Keep it clean with Kathy"

Guarantees

"You'll love your house again, or your money back!"

Local service
It can be difficult to choose one differentiating factor. If you are having trouble choosing, circle back to what is most important to your customer and what they are in need of.
Check out this article to know how to networl your cleaning business.
Short & Simple
Now that you have an idea of what content your slogan should include, it's time to make it memorable for your customers. Keeping it short and simple seems… simple. However, this can be the most difficult part for some businesses. You have so many great things about your cleaning business that you want the world to know about! Unfortunately, that is not what the slogan is used for.
The slogan is meant to be an attention grabber and a memory tool. This is why short and simple is so critical. Let's say you're driving down the road and you see a car with a long sentence or paragraph in small font, such as:
"Here at Susie's Cleaning we pride ourselves on keeping your house clean and leaving you happy and satisfied. Call us today!"
There are many problems with this:
It is difficult to read small font

It is difficult to read a lot of text

It is dangerous!

It is not memorable
A better option would be:
"Susie's cleaning will sweep you away!"
While it is important to keep your slogan concise, don't leave your customers wondering what it is you do or the services you provide.
Mnemonic Devices
Speaking of memory, a wonderful way to help your potential client remember your slogan is to include mnemonic devices such as rhythm, rhyme, and alliteration. Mnemonic devices are used to improve people's ability to retrieve memories, so if at all possible, try to include them in your slogan.
For example:
Rhythm – "You name it, we clean it"

Rhyme – "We've got a lust for dust"

Alliteration – "Crazy consistent cleaning"
These devices can be useful for your slogan, but don't get carried away and sacrifice the purpose behind your slogan for a silly rhyme. Make sure that everything still aligns with your customers needs, your branding, and your competitive advantages.
Ask for help
Even if you are a slogan-creating-wizard, it is best to reach out to people to bounce your ideas off of. You can do this in a number of ways. The best place to start is by asking friends, family, employees, and even customers, if you are at that point. Try to get people that aren't interested in appeasing you, but will give you honest and critical feedback.
Another avenue for obtaining feedback is to reach out on social media. You can post on sites like Facebook, Twitter, and Reddit to receive feedback from people outside your inner circle. The advantage of reaching out online is that you will have a larger audience that is not as close to you, so they will be more likely to give you honest feedback and can offer different perspectives.
One more way to ask for help is to recruit the assistance of a robot. There are a number of slogan generators online that might not give you your exact slogan, but can be a very useful tool to get your brain churning. Some popular generators are:
Use a combination of all 3 resources to help you come up with a wide variety of names that you can then choose from.
Start broad, then narrow down
When you are in the beginning stages of developing a slogan, everything is fair game. Write every slogan that comes to mind down on a piece of paper. Even though some of these won't come close to making the final cut, these throwaway slogans give you a library of slogan "pieces" that will eventually form your final masterpiece. The aim at this stage is quantity over quality. Ideally you would have a list of 50+ slogans before you start to narrow it down.
When you are cutting your list down to slogans that might actually make the cut, have a list of the most important criteria for you and your brand.
Customer needs

Brand

Competitive advantages

Short & Simple

Mnemonic Devices
When you have this checklist in front of you it will be easier to weed out the pretenders from the contenders. Once you have a shortlist of 3-5 slogans, take them back to your team to get feedback and narrow it down even further until you have your winning slogan.
Our Top 25 Cleaning Business Slogans
Your home cleaned your way

Our reputation is spotless

Your weekends aren't for housework

We clean. A lot.

We make your house spotless

We are your key to clean

Your clean home is our business

Your home, cleaner

Clean home, clean earth

Naturally clean

Come home to a clean home

First-class cleaning services

Professional cleaning with a personal touch

One call cleans it all

Clean house, happy house

Call the scrub squad

Clean your house, clear your mind

Cleaning your worries away

Consider it clean

Expert house cleaning you can trust

Fast, easy, clean

Keep it clean

Maid for you

Quality service for quality customers

Simply spotless
Frequently Asked Questions
Can my slogan include a list of services?
Your slogan should not include a list of your services. If you have a specialized cleaning company (mold removal, water damage, fire damage) then you can include that in your slogan, but a list is too long. You can put a list of your services in other marketing materials such as flyers and brochures.
I already have a slogan but want to change it, is this okay?
If you are a young business it is usually not a problem to switch your slogan. If you are an established business with a lot of customers, you may want to think twice about changing. We recommend getting some feedback from your customers, if a lot of them like your slogan and find it to be memorable you should probably keep it as-is.
Resources
To learn more on how to start your own cleaning business, check out my startup documents here.
Please note that the contents of this blog are for informational and entertainment purposes only and should not be construed as legal advice. Any action taken based on the information provided in this blog is solely at your own risk. Additionally, all images used in this blog are generated under the CC0 license of Creative Commons, which means they are free to use for any purpose without attribution.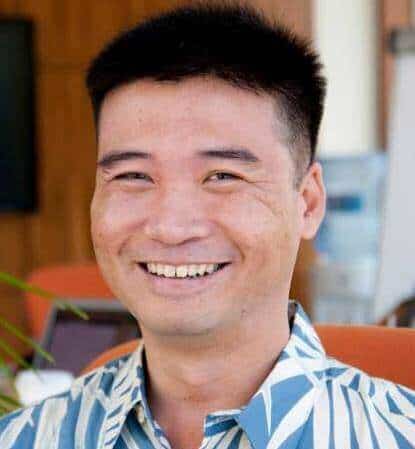 About the author. Entrepreneur and Cleaning Business Fan.
Hi! I am Shawn and I am a happy individual who happens to be an entrepreneur. I have owned several types of businesses in my life from a coffee shop to an import and export business to an online review business plus a few more and now I create online cleaning business resources for those interested in starting new ventures. It's demanding work but I love it. I do it for those passionate about their business and their goals. That's why when I meet a cleaning business owner, I see myself. I know how hard the struggle is to retain clients, find good employees and keep the business growing all while trying to stay competitive.
That's why I created Cleaning Business Boss: I want to help cleaning business owners like you build a thriving business that brings you endless joy and supports your ideal lifestyle.