When you start up your cleaning business and want to advertise, creating a brochure is a good way to get your company out to potential customers in a professional way. Creating a cleaning brochure will give the customer what they need to assess your work, their needs, and if you will be the best option suited for them. If you are wondering how to create the best brochure for your cleaning business — something efficient and effective — you have come to the right place.
Creating your brochure should be an educational venture. Meaning, the purpose of the flyer, however you want to fold it, is to educate your customer as much as possible with what you can provide. You can also provide tips and tricks for them to follow themselves to show that you care equally about finding a solution for them. You want to make sure that your purpose is clear and is known to be geared towards your customer needs.
The First Impression
When you hand your client a beautiful, educational brochure, their first impression will be that you care and that you are somewhat established. In the cleaning industry, and in many others, care and trust between customer and provider is a critical part of gaining long term clients and, subsequently, referrals to other long term clients.
High-end consumers that pay more money want to be educated. So your job is to educate them in your field, in what you provide, and in what they can do themselves to aid their needs.
A plain and really inefficient way to advertise would be if you printed out a list of your services and added a few images from google. This just looks sloppy and like no thought was put into it.
Most likely, the person inquiring about your cleaning services is in need of assistance, mainly because they don't know what to do or are unable to make time for these ventures. This is your job. Make it easy for them, and they will thank you tenfold.
Templates
Sites such as Canva and Vistaprint provide ready-made layouts for you to fill in your information. There are many options to choose from. Each brochure has a specific theme and color scheme. My Creative Shop also provides ready-made brochure templates.
When you fill in your content, keep the reader in mind, because that assumes your purpose. If you have a specific area of interest or expertise, you can search for whatever it may be and see if a design comes up that really matches what you want to create for potential customers.
For fonts, you want to limit how many different ones you use. You want your brochure to be simplified in statements and in what it visually presents to your readers. Don't cut corners when it comes to including proper imagery. You want photos that, if you're unable to have a photo shoot, look the least like stock images.
Photos you may consider to include would be either a selfie of yourself or an inspiring snapshot of a clean home or clean office. Some image that will inspire, while your words inform.
If you can match your visuals to your headlines, that is the most efficient way to get your message across to potential customers. When searching for the right printer, focus on real-life prints over online examples if possible. You can choose what paper and finish you want to use once your content has been created (glossy, matte, etc.)
Check out this article to learn ways on how to network for your cleaning business.
Clear and Concise
Your name, contact numbers, and specialty should be vivid and available. When your reader is handed your information these parts of your pamphlet should stand out right away. For colors, too many loud colors reek of desperation and doesn't look very professional, either. Plain black and white outlines are boring and in need of some coloring. I would recommend a balance of light colors. Find a happy medium.
Customer Profile
You can assess your goals by the fears and concerns of your readers. You want to think through their world, in a sense. For example, your main headline on the front could say, "Looking to hire a commercial cleaner?" In a subheading below, you can address a common fear, such as "Commercial cleaners can be many things, predictable isn't always one of them…"
You can continue with an idea that you are able to either prove right or wrong, in line with your business's goals. For example, ideas such as a manager inspection on each job, prompt appointments, and keeping in contact through the service are ways to counteract your customer's concerns. You want to portray that you are aware of their concerns and able to provide solutions to these requirements.
You can list specifically what a client will receive when hiring you for their home or commercial space. Bullet points or quick and simple listings work well in this area. You don't want to downplay the importance of ease of access.
Socials
Somewhere in your brochure, you should have information on how to not only contact you but further, how your customers can do some research on you and the services you provide. For example, you could link a Youtube channel that you've created that shows before and after footage. You could include a LinkedIn to reach new people instantly, or even an Instagram or Twitter to spread up-to-date material.
In this day and age, it's important to connect your physical advertisements to an online presence. Having a connected presence on the internet will show that you are up to date with the times and able to be tech-savvy if necessary in your interaction with potential clients.
Effective
Marketing brochures are one of the most effective materials for getting your business out there. They are easy to produce and give out and they don't break the bank. AIDA is an acronym for Attention, Interest, Desire, and Action. Your sales brochure needs to accomplish these four by getting attention, getting enough interest for that person to keep reading forward, raising up their desire for your products and service, and getting them to take a specific action; whether that be giving you a call, heading to your website, or sending an email to become closer to becoming your paying customer.
Check out this article to know how to start a cleaning business and get cleaning contracts.
Further ideas
When you hand out your company brochure, especially at group events, feel free to give out tangible merchandise along with the information. Free items will attract people, and then they are able to read about you and your company. This will add to your professionalism and create another marketing tool that will get you remembered. Think t-shirts with your company logo.
Don't skimp on printing. A poorly printed packet could simply eliminate all potential credibility of you and your business, which is exactly the opposite of what we are trying to accomplish. Investing in quality products shows that you care about your business's image. If you don't care, others won't care, either.
Personalize, personalize, personalize. When a group speaker is talking in front of a large crowd, in order to make the speech more personal and not so broad and distant, that speaker may direct their words towards one person or situation specifically in order to create more of a personal and available connection. Brochures are not outdated. The way we create, supply, and distribute this information is up to date. Using this top marketing tool to boost your business's authority, credibility, and trustworthiness, and more. The best brochure is able to accomplish this, and all points mentioned in this article.
Frequently Asked Questions
How much do brochures usually cost to make?
In this area, prices range by source and company, but overall, investing in these brochures are very cost-effective. Online, prices for each flyer come in around 0.25 cents to 0.75 cents each. So, for example, you want to buy in a bulk of 1,000. Prices can range from $150 to $250 in total. Buying in bulk creates a discounted price per pamphlet. You should keep in mind that different brands cost different prices, and there are many to choose from, so make sure you do your research and explore your options before going with one company.
Where can I find good examples of brochures?
The internet is a very vast place. There are many sites with accurate information on what your pamphlet should look like. Some websites that have examples of brochures ready for you include Vanngage.com, Creativemarket.com, and even Pinterest. For a cleaning business, there are Youtube videos on specifics for creating a cleaning business advertisement and the specifics needed for this particular industry.
What is the best free brochure creator?
You can make your own brochure off a template or from scratch. Websites such as FlipHTML5.com, PubHTML5, AnyFlip, Fivver, Softonic, Canva, and many more are available to you to create a free brochure. Some of these sites require that you join a membership, and these prices range from free to, well, a paid membership. The options are vast. Take your time and really apply as much effort to your brochure as you do your cleaning business and this will create the best brochure possible for gaining new customers, referrals, and overall success.
To learn more on how to start your own cleaning business, check out my startup documents here.
Please note that the contents of this blog are for informational and entertainment purposes only and should not be construed as legal advice. Any action taken based on the information provided in this blog is solely at your own risk. Additionally, all images used in this blog are generated under the CC0 license of Creative Commons, which means they are free to use for any purpose without attribution.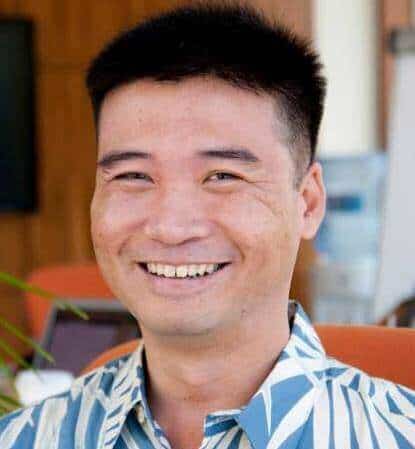 About the author. Entrepreneur and Cleaning Business Fan.
Hi! I am Shawn and I am a happy individual who happens to be an entrepreneur. I have owned several types of businesses in my life from a coffee shop to an import and export business to an online review business plus a few more and now I create online cleaning business resources for those interested in starting new ventures. It's demanding work but I love it. I do it for those passionate about their business and their goals. That's why when I meet a cleaning business owner, I see myself. I know how hard the struggle is to retain clients, find good employees and keep the business growing all while trying to stay competitive.
That's why I created Cleaning Business Boss: I want to help cleaning business owners like you build a thriving business that brings you endless joy and supports your ideal lifestyle.