Networking to grow and expand your cleaning business is an around the clock, never-ending task. Whether you are at a networking event or at a casual lunch, you should always be looking for opportunities to make connections and meet new contacts. There are plenty of areas that you should be actively networking in on a consistent basis. These connections will be the foundation that keeps your business steady.
Seven areas where you should always be networking are your inner circle, customers, conversations, industry associations, networking events, local groups and online.
Inner Circle
Networking with friends and family can make some business owners feel a little uneasy. You don't want to be doing a 30-minute sales pitch at Christmas dinner, but if you go about it the right way, your inner circle can be a great starting point for your business networking. To effectively network amongst your close friends and family, follow these steps:
Keep it close
When networking within your inner circle, make sure you are keeping it within your actual inner circle. You are not going to be messaging every friend you have on Facebook telling them you have a new cleaning business, even if you haven't talked to some of these people in over a decade. When you spam your acquaintance's inboxes and social media with your message, you will be looked at as desperate and inconsiderate. On the flip side, your truly close friends and family will be happy to help you out, if you go about it the right way.
Be honest
It's okay to be upfront with the ones close to you. Tell them you are just starting out or are needing a little boost in business. Let them know that if they can help out great, but if there is someone they know that could truly use your services, that would also be great. Be honest with what you need and don't back them into a corner.
Keep it short and casual
Don't force it with your inner circle. Only bring things up if it is natural and in line with the conversation. Your relationship with these people is much more important than a business referral, so keep your priorities where they need to be.
Learn how you can get contracts for your cleaning business by checking out this article here.
Customers
Networking through your customers is another wonderful way to get the word out about your cleaning business. If you're doing an amazing job, some customers will spread the word on their own, but for the most part, it doesn't hurt to give them a little help.
Offer in

centives
When you give your customers incentives to provide referrals or online reviews, they will be much more inclined to help you out. These should be discounts, offers, or freebies that are meaningful and significant. If you already have a good customer that enjoys your service and you give them a wonderful offer, they will be happy to spread the word and will be more loyal to you and your company.
Ask the right customer at the right time
When asking for a referral, make sure that you just did a top of the line cleaning at that person's home. Also, if the person is busy or doesn't want to talk, let them be and wait to ask next time.
Make it easy for them
If your customer has to pick up the phone, call their friends, and give them a special code in order to get your incentive for the referral, they will be a lot less likely to do it. Make it easy for your customer, tell them all they have to do is have their friend mention their name or give them ready-made referral coupons with their name on it.
Conversations
Every conversation you have is an opportunity to make a new connection. That doesn't mean the moment you meet someone at a cocktail party that you should jump into your elevator pitch, but it does mean you need to be a little more alert than the average person. The most important part of networking through conversations is to listen. When you listen and are genuinely interested in others, they will like and trust you more. This typically leads to them sharing more information, and if all goes well, hopefully wanting to help you and your business. Let conversations take their course. Just because every conversation is an opportunity doesn't mean a lot of them will lead to a meaningful connection. When you are interested in others and talk about them before you mention your business, you will have much better results.
Industry Associations
Joining and participating in industry associations is a good opportunity to network and learn from your peers. Here are some of the benefits of joining an industry association:
Learning the business
If you're a start-up cleaning business, joining an industry association gives you a look into what is working for well-established businesses. Most associations offer plenty of resources, classes, and support to help you learn all about the cleaning industry.
Certifying

 your business
Another bonus of joining an association is that it gives your business credibility and establishes trust with the public. Proudly display your association membership on your marketing material to give your business an extra boost of professionalism.
Industry directories
Many associations also have a member database wherein the members (you) will be listed for potential customers to find. Notable cleaning industry associations
You can find a more extensive list here. Do a Google search in your local area. There are likely some local or regional associations that can be very helpful.
Networking Events
Going to local and regional networking events can be a great way to expand into other related industries, make connections, and learn about the newest technologies on the market. When you go to these events, make sure that you are presenting yourself in a professional manner, are polite, and are proactive in starting conversations with others. Some ways to find local networking events:
Along with these online resources, make sure you check your local chamber of commerce to see what they have coming up.
What do you mean by cleaning business referral? Check out our article to learn more about cleaning business referral ideas.
Local Referral Groups
Joining a local referral group is a great way to get an instant boost in referrals and reach. These groups usually have a fee and a weekly or monthly meeting. The way this works is that there is a member from each industry in the local or regional community (i.e. chiropractor, auto mechanic, cleaning service, dentist). Each member has a responsibility to refer a certain number of other members to their acquaintances each month.
These take a little bit of effort but typically have a very impressive return. Check these sites to see if you can find a group in your area.
Online
Networking online is a little less personal than some of the other options but is still a good way to get the word out. Make sure you have a strong social media presence so that your best customers, friends, and family can share your page and content with the people who are in need. LinkedIn is an excellent site to find online groups and organizations related to your cleaning business.
Tips for Networking
It is wonderful to meet tons of new people, but if you are going about it the wrong way, you could end up doing more damage than good for your business.
Here are some quick tips for any networking situation:
Have conversation starters
We've all been stuck in an awkward situation with nothing to talk about. Seconds turn into hours while you are digging through the back of your brain trying to find something more interesting to talk about than the weather. Have a handful of good conversation starters that will break the ice and erase the awkwardness.
Ask about their business or interests
Immediately jumping into yourself and your business is the easiest way to get people to stop listening to you. Ask the person about what is going on in their life and they will be much more receptive to listening to you talk about your business when the time comes.
Be genuine
When you are asking others about their business, don't just pretend to be interested. Not only is this easily noticed by others but when you are genuinely interested you will learn a lot more from the person you are talking to.
Have a strong elevator pitch
When the time comes to finally talk about your business, make sure you have a concise, powerful, and informative elevator pitch. Don't ramble on and on about your business — touch on the important points and then open it up for conversation. Try to include intriguing things that will encourage others to ask questions about your business.
Get a business card
If you've had a good, strong connection, make sure you get a business card or contact information. If you leave without contact information, you may not be able to get a hold of that person and the connection will be lost.
Follow up
Don't call the person the next morning, but follow up in a couple days to a week just to thank the person for their time and tell them that it was a pleasure meeting them. If you had discussed providing them with extra information, this a great time to send it.
Frequently Asked Questions
I am an introvert and shy, how can I network?
Being an introvert doesn't mean all hopes of networking are lost. The best way to overcome your shyness is to practice, practice, practice. Groups such as Toastmasters are a great way to get some practice talking in uncomfortable situations before getting thrown into the real deal. Another thing to remember is, many other business owners are introverts too. Networking can be uncomfortable for a lot of people. Know that you are not alone and that with practice it will get better.
How can I network without using up so much of my time?
If networking is taking up too much time you should look at all of your networking activities and asses which ones are providing the most return. Once you have identified the most useful ones, focus on those for a while and see if there is any change in business. Another option is to hire an employee to attend these networking events or take on some of your responsibilities so you can attend these networking events.
To learn more on how to start your own cleaning business, check out my startup documents here.
Please note that the contents of this blog are for informational and entertainment purposes only and should not be construed as legal advice. Any action taken based on the information provided in this blog is solely at your own risk. Additionally, all images used in this blog are generated under the CC0 license of Creative Commons, which means they are free to use for any purpose without attribution.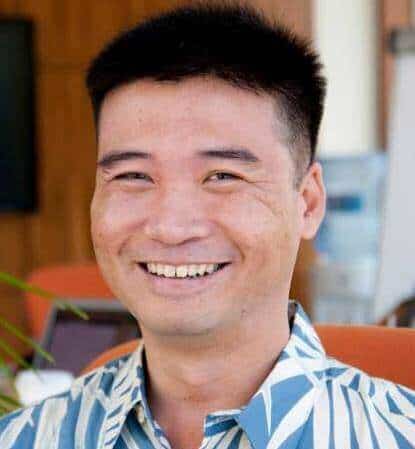 About the author. Entrepreneur and Cleaning Business Fan.
Hi! I am Shawn and I am a happy individual who happens to be an entrepreneur. I have owned several types of businesses in my life from a coffee shop to an import and export business to an online review business plus a few more and now I create online cleaning business resources for those interested in starting new ventures. It's demanding work but I love it. I do it for those passionate about their business and their goals. That's why when I meet a cleaning business owner, I see myself. I know how hard the struggle is to retain clients, find good employees and keep the business growing all while trying to stay competitive.
That's why I created Cleaning Business Boss: I want to help cleaning business owners like you build a thriving business that brings you endless joy and supports your ideal lifestyle.