Finding quality employees in any industry can be difficult, time-consuming, and frustrating. In the cleaning industry it is especially important to find responsible employees with a great work ethic because they will be interacting with the customers and will often be unsupervised.
Follow these interview guidelines and questions to screen applicants and hire quality employees who will represent your business well:
Introductions
Getting to know the applicant
Employment history and goals
General cleaning questions
Specific and situational cleaning questions
Job details and expectations
Closing questions and discussion
Introductions
Going into an interview is a scary task for many people. It is not easy to sit across from a stranger in a 1-on-1 interview, knowing that they are judging your character, with a potential job on the line.
When people are nervous and stressed out, you are not going to get an accurate sample of who they are and what their personality is like. Also, if the interviewee feels that you are judging every little thing they are doing, they might try to put on an act to please you. This will also lead to an inaccurate depiction of their true self.
Start the interview by being friendly and laid back. You can give them a little bit of your background and interests to hopefully find some common ground. You don't want to be overly silly, but it is okay to joke around a bit and let them know that you are both human and just having a conversation.
The goal is to put the candidate at ease so they can open up about who they really are. Let them know they can take their time answering questions and can feel free to ask any of their own.
You also should go over the job description in detail so you both are on the same page for the rest of the interview.
Getting to know the applicant
Once you have broken the ice and warmed up to each other, it is time to ask your candidate about who they are, strengths, weaknesses, interests, and motivations.
This portion of the interview might be the most important portion because you get a strong understanding of the applicant's character. If you find employees with strong character and work ethic, it's likely they'll be a quality employee, even if their experience and talent isn't the best in the group.
During this time, try to focus on the candidate's overall energy and excitement about the questions. If they are relaxed, talkative, and genuine, it's a very good sign. If they are tight and giving short answers, it's a bit of a red flag. But don't be too critical because they could just be taking a little to warm up.
Some great questions to get to know your candidate:
Tell me a little bit about yourself.

What are your hobbies and interests?

What are some of your most significant accomplishments both professionally and personally?

What motivates you?

What makes you happy?

What are some of your greatest strengths?

What are some of your weaknesses or things that you can work on?

What's important for you in a job?

What are you looking for in an employer?

How do you typically handle stressful or difficult situations?

What made you choose housekeeping as a job?
Employment history and goals
Once you have a good understanding of your candidate's personality and character, you can move into their employment history and goals for the future. This section can help give you an understanding of previous experiences that might be beneficial, as well as their ambition.
Another thing to look out for during this section is how they discuss their previous employers and job experiences. If they are vague with their responses or blaming others for problems, this a red flag. It is much better to have a candidate be honest and say they could've done a better job than to have someone not be honest to try and impress you.
Are you currently employed? If so, where? Why do you want to leave?

Have you ever had a house cleaning job? How did it go?

Why did you leave ________? (any previous position)

What has been your favorite job so far? Why?

Describe your least favorite job? What made the experience unpleasant?

What are you looking for in this position?

What are your expectations for this position?

What are your long-term goals? 6-months, 1-year, 5-years?

Would you consider yourself teachable?

Are you willing to learn new skills for this position?

How long do you plan to work at this job?
General cleaning questions
Now that you have information about their employment history and personality, it is time to pair it with their cleaning knowledge and experience to give you an idea of how well they will fit into this position.
The goal of this section is to make sure they have adequate experience and can perform the job on a day-to-day basis with little to no supervision. If the person has great character and a great work ethic but no cleaning experience, it doesn't mean they should be thrown out, but you should be prepared to spend extra time getting them trained.
This is also a good time to get an idea of how they will handle difficult situations. This can include things such as long days, difficult customers, or unexpected challenges. You should be looking for candidates to be open and honest about these situations, but ready to deal with them when the time comes. If a candidate is acting like they love working themselves to the bone and prefer angry customers, this might be a sign that they aren't telling the whole truth.
What is your idea of a clean house?

Why did you choose to become a housekeeper?

What do you enjoy about house cleaning?

What do you find most challenging about house cleaning?

How many years of house cleaning experience do you have?

What different areas of cleaning do you have experience with?

Is there any cleaning tasks you can't perform? (re: allergies, physical limitations, heights, etc.)

Do you have any allergies to pets?

Are you willing to work when the owners are home?

Are you organized and able to keep track of customers, tasks, and appointments?
Specific cleaning questions
If you've made it this far into the interview and the candidate is looking good, they are probably someone you'd be willing to hire. Getting into the specifics about their abilities and experience can help you narrow down your shortlist of good candidates to one or two great candidates.
During this section, you will be looking for unique skills or experience that will bring substantial value to your cleaning business. This can include things that your business doesn't currently offer, only a few employees can do, or that will just come in handy from time to time.
This can also include things the candidate is willing to do that not everyone else might be, such as scheduling, difficult or unpleasant tasks, and servicing customers with unique needs.
Is there anything unique about your cleaning background?

Do you have any professional experience cleaning clothing or fine fabrics?

Do you have any landscaping or outdoor cleaning experience?

Do you have experience cleaning large appliances?

Are you willing to work in attics, crawl spaces, and sheds?

What's your preferred schedule like?

Are you available to work nights and weekends if necessary?
Job details and expectations
Before you wrap up the interview you should review the job description and have a discussion with the candidate about their expectations and preferences. This helps you and the candidate get on the same page for the details of the position.
This section usually is pretty run-of-the-mill. Some things to look out for is if your candidate is uncertain about their schedule and has unrealistic salary demands. You want to hire the best candidate, but if they are looking for top dollar and an easy schedule, you might have to move on to the next candidate.
If hired, when would you be available to start?

What salary or hourly rate are you expecting?

Would you be open to a trial period?

What amount of hours are you needing/expecting each week?

What are your schedule limitations?

What are your expectations for the holidays?

Can you provide 3 references?

Would you be willing to sign a contract?
Closing questions and discussion
You made it to the end of the interview. The interview process can be stressful, both for the interviewee and interviewer. Sometimes when you get to the end you just want to breathe a sigh of relief and end the meeting.
But it is important that you debrief with your candidate to get their thoughts on the position, interview, and if they have any questions for you. This helps tie the rest of the interview together and make sure there is nothing left to question.
This also provides some feedback for you so you can refine and improve your interviewing process.
Is there anything else you would like to mention?

How did you feel about the layout of this interview?
Related questions
What questions are inappropriate to ask during an interview?
In general, overly personal questions, specifically about age, ethnicity, and income.
This list can be tricky, though, so I suggest you take a look at these two lists to make sure you're in compliance:
What should I do if my candidate can't or isn't willing to meet in person?
With technology these days, it is definitely possible to have a productive interview over Skype or Zoom. It isn't preferable, but if they have a legitimate reason, it's acceptable.
It could be a red flag for their reliability. You don't want to assume, but if they have a multitude of excuses to not attend an interview, they might not come to work.
Please note: This blog post is for educational purposes only and does not constitute legal advice. Please consult a legal expert to address your specific needs.
Do you have questions about the next step in your cleaning business? Consult our startup documents.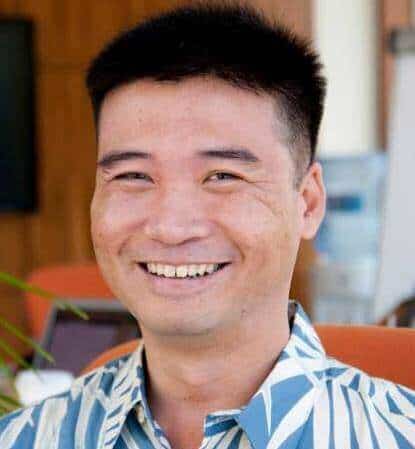 About the author. Entrepreneur and Cleaning Business Fan.
Hi! I am Shawn and I am a happy individual who happens to be an entrepreneur. I have owned several types of businesses in my life from a coffee shop to an import and export business to an online review business plus a few more and now I create online cleaning business resources for those interested in starting new ventures. It's demanding work but I love it. I do it for those passionate about their business and their goals. That's why when I meet a cleaning business owner, I see myself. I know how hard the struggle is to retain clients, find good employees and keep the business growing all while trying to stay competitive.
That's why I created Cleaning Business Boss: I want to help cleaning business owners like you build a thriving business that brings you endless joy and supports your ideal lifestyle.