According to the United States Energy Information Administration (EIA), office buildings are getting more significant. Buildings constructed before 1960 average approximately 12,000 square feet, while buildings constructed between 1960 and 1999 increased in size to 16,300 square feet. Office buildings erected after the year 2000 average a much bigger 19,000 square feet. This can make cleaning large office buildings a challenge. However, I have found that if you carefully plan your day, cleaning a large office is perfectly manageable. How do I do it? By strictly adhering to the schedule below, I can accomplish all of the tasks required for a professional, thorough cleaning. 
Frisco states that the following tasks need to be completed daily to ensure that the commercial cleaning services I provide are thorough and professional:
Empty and clean trash cans
Vacuum mats, carpets, and floors
Dust the surfaces of desks, chairs, and tables
Wipe and disinfect all horizontal surfaces
Mop hardwood floors
Clean fingerprints from light switches and door frames
Wipe and clean doors
Wipe and clean glass surfaces
Clean individual office areas
Empty and Clean Trash Cans
Office buildings produce a large amount of waste. According to Roadrunner Waste Management, the average office produces over two pounds of mixed paper product waste per day, which amounts to approximately 10,000 sheets of paper per year. However, paper is not the only type of waste generated by office buildings. The average person produces an incredible 4.40 pounds of waste daily. This is why I find it especially important to start my daily office cleaning tasks by emptying and cleaning the waste bins. 
Emptying the office trash is only the first step in catering to the waste disposal needs of my clients. Once the trash cans are empty, I always ensure they are thoroughly cleaned before replacing the trash can liners. Excess spillage in waste bins not only creates a health issue but can also be responsible for causing an unpleasant odor that will not live up to my cleaning service's standard of cleanliness and professionalism. 
Vacuum Mats, Carpets, and Floors
Carpets, mats, and flooring are filthy surfaces. One square yard of carpet can contain up to one pound of dirt, per AOK Carpet Cleaning. This is especially true for carpets and mats in a large office building, which sees a substantial amount of foot traffic compared to the average home. Besides being a health concern, it has been my experience that dirt will cause damages to carpets and rugs, eventually causing premature replacement. 
Vacuuming is second on my list of cleaning duties for two reasons. I vacuum earlier in my cleaning day because carpets and rugs are amongst the dirtiest areas in an office building. The second reason I vacuum as early as possible is the amount of dust and dirt vacuum cleaners expel into the air. Anybody who has done their dusting before vacuuming can attest that this is counterproductive at best. 
Check out this article to learn how long it can take to deep clean your house.
Dust Surface Areas
Dust covers every imaginable surface in an office building. According to Hughes Environmental, dust is composed of up to 80% dead skin cells, of which the average person sheds up to one-third of a pound weekly. While this may seem like an initially staggering number, many more components make up what we know as dust. These components are pollen, hair, textile fibers, paper fibers, soil minerals, cosmic dust particles, and various other materials found in the local environment. 
Due to the amount of dust generated by vacuuming, I prefer to dust and polish wooden surfaces after cleaning the carpets, mats, and flooring. Using a good furniture polish or wood oil not only restores wooden surfaces to their original luster and shine but also produces a pleasant fragrance that makes any office building seem that much cleaner.
Wipe and Disinfect Horizontal Surfaces
Bacteria are lurking everywhere in large buildings. This is especially true in corporate offices with kitchen areas. There is up to 34 times the amount of bacteria found on an office coffee maker than on an elementary school toilet seat, per Waterlogic. When it comes to bacteria, the second-largest culprit in an office building is usually the desks. For these reasons, I believe all horizontal surfaces should be disinfected as the fourth aspect of my daily office cleaning duties. 
Two popular methods of disinfecting horizontal surfaces are using electrostatic sprayers and foggers. However, if you do not have any electrostatic sprayer or a father available, you can spray down most surfaces with a disinfectant like Lysol and wipe the surface clean. Disposable cleaning wipes such as Clorox brand wipes are also a good option for quickly disinfecting office surfaces.
Mop Hardwood Floors
Carpeting is not the only type of flooring that is found in Office Buildings. Many offices have hardwood floors as well. While hardwood floors will need to be stripped and refinished a few times a year, I find that mopping them with an all-purpose cleaner will usually get them up to my standard of clean.
I suggest mopping the floors of an office building after dusting and disinfecting because as you wipe surfaces down, more dust and dirt will accumulate on the floor. In a business were staying on schedule is of the utmost importance, doing things more than once will cost you time and money.
Clean Light Switches and Door Frames
What is usually the first thing you do when you enter a room? You turn on the light. You can never be too careful when it comes to the number of bacteria and germs that can be found on a light switch. This is why I recommend cleaning light switch covers towards the end of your cleaning day because you will probably be turning lights on and off when entering rooms to clean them.
Wallplate Warehouse suggests using warm, soapy water to clean nylon, acrylic, or plastic light switch covers. To effectively clean metal light switch covers, they suggest spraying them with a light layer of disinfectant and then cleaning them. To clean light switch covers made of wood, I have always found that wiping them down with disinfectant and then cleaning them with furniture polish or wood oil does the trick.
Wipe and Clean Doors
Besides carpeting, more people contact doors and doorknobs than any other surface in an office building. To give you an idea of how many people come into contact with the doors of an office building, The Washington Post recently published an article stating that an office doorknob carries enough germs and bacteria to contaminate up to 60% of the people in the office within a four-hour time frame.
The type of cleaner used to clean office doors usually depends on the type of material used to construct the door. Most doorknobs can be sprayed down with disinfectant spray and then wiped clean with a dry cloth. I find that furniture polish like pledge is generally good for cleaning doors and door frames. If the doors are made of a material other than wood, I like to use warm, soapy water. Once the doors are wiped clean, I dry them with a clean, dry cloth.
Check out this article to know if a commercial cleaning business is profitable or not.
Clean Glass Surfaces
Glass surfaces tend to appear dirtier than any other surface in the office. This is why I like to invest a little more time cleaning glass surfaces than most other office areas. This is also why I prefer to save glass surfaces until near the end
of my cleaning day. 
While many types of glass cleaners are available, I typically like to use a vinegar-based glass cleaner. These are less toxic and more natural than using ammonia-based cleaners. By performing these cleaning duties toward the end of the day, I can ensure that my clients have sparkling clean glass surfaces waiting for them in the morning.
Clean Individual Offices
The task that I do last when cleaning a large office building is to clean individual office areas. As I have already vacuumed, dusted, cleaned, and disinfected all of the surfaces in the office, an excellent general straightening is all that is required to finish my cleaning duties for the day. This usually consists of straightening papers and making sure that everything is returned to its rightful place. I like to do this last because, at this point, I am putting the finishing touches on a job well done.
Summary
I take pride in providing the best and most efficient service possible for my clients. In my opinion, being efficient is just as crucial as being thorough when it comes to cleaning large office buildings. My clients want their building to be sparkling clean, and they want me to be able to finish all of my cleaning duties in one day. This is what makes adhering to a strict schedule and imperative nature of the commercial cleaning business. 
Sticking to a preset schedule is essential to the success of my commercial cleaning business. I find that it helps if you think of your cleaning schedule like a game of dominoes. We all know what happens if one domino falls. They all fall. By allowing one aspect of my schedule to slip, I am risking not only finishing that particular cleaning job on time, but I am taking the risk of not being able to finish other jobs as well. That's not fair to me, my business, or my clients.
Frequently Asked Questions
What is the most effective way to disinfect an office building?
The two most common forms of disinfecting an office building are through foggers and electrostatic sprayers. While both methods have advantages and disadvantages, electrostatic sprayers have a distinct advantage over foggers because they are more cost-effective, cover more surface areas, require less personal protective equipment to operate, and have less room for human error. Electrostatic sprayers also take less time to disinfect spaces if time is a deciding factor. 
How long does it take to clean a large office building?
There is a wide variety of office building sizes. It will take longer to clean a larger office building than a smaller space. According to Commercial Cleaning Corp, it should take between one and two hours to clean a building between 1,000 and 5,000 square feet. Buildings between 5,000 and 10,000 square feet should take approximately two to three hours to clean. For each additional 10,000 square feet, it will take roughly two to four additional hours of cleaning. For example, a 40,000 square foot building can take up to nine hours to clean. 
What can additional services my commercial cleaning business offer to increase my clientele?
Commercial cleaning companies typically offer standard cleaning procedures, such as dusting wooden surfaces, sweeping, mopping, vacuuming, and glass cleaning. However, suppose you are looking to increase your profits by expanding your business. In that case, you should consider branching out by offering parking lot cleanup services, window washing, walkway, and natural stone cleaning, or commercial waste disposal. None of these services require additional licenses or certifications. 
To learn more on how to start your own cleaning business, check out my startup documents here.
Please note that the contents of this blog are for informational and entertainment purposes only and should not be construed as legal advice. Any action taken based on the information provided in this blog is solely at your own risk. Additionally, all images used in this blog are generated under the CC0 license of Creative Commons, which means they are free to use for any purpose without attribution.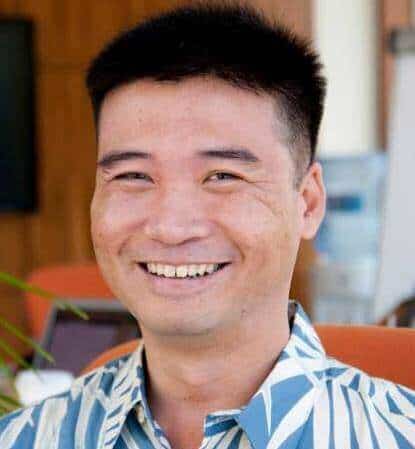 About the author. Entrepreneur and Cleaning Business Fan.
Hi! I am Shawn and I am a happy individual who happens to be an entrepreneur. I have owned several types of businesses in my life from a coffee shop to an import and export business to an online review business plus a few more and now I create online cleaning business resources for those interested in starting new ventures. It's demanding work but I love it. I do it for those passionate about their business and their goals. That's why when I meet a cleaning business owner, I see myself. I know how hard the struggle is to retain clients, find good employees and keep the business growing all while trying to stay competitive.
That's why I created Cleaning Business Boss: I want to help cleaning business owners like you build a thriving business that brings you endless joy and supports your ideal lifestyle.