The cleaning industry is one of the most profitable and fastest-growing industries in the United States. According to recent reports, in 2019, it accounted for roughly $61.2 billion, with a median annual growth of 1.8%. So, suppose you are thinking of starting a cleaning business with your own money. In that case, you should carefully consider how big (or small) the initial investment is.
Overall, you will need to save and budget between $2,000 – $5,000 to start a small cleaning business — this number covers legalities, insurance policies, essential equipment/supplies, and marketing/branding. However, there are many other expenses you should keep in mind, including labor costs, gas, taxes, and more. It is no surprise that today, over 3.24 million people are part of the cleaning industry — with the average cleaning business owner makes between $26,000 to $69,500 a year.  But, this does not mean that starting a cleaning business is a simple task or necessarily affordable; it just shows that it can be incredibly worth it.
Below we will go over every category for you to have a better understanding and budget accordingly.
Legalities 
There are many things you need to take care of before serving your clients. Setting up your company is a process itself and can subtract a substantial sum from your initial investment. A small cleaning business can be constituted under different legal entities (i.e., sole proprietorship, partnership, limited liability company (LLC), a cooperative, S Corporation).
Once you have registered your company, you will need to obtain an Employer Identification Number (EIN) or Tax ID online through the Internal Revenue Service's portal. Next, you will need to open a business bank account to track your expenses, receive payments, and keep your business's financials separate from your personal affairs.
Finally, you will need to secure the necessary licenses. In general, most states require a Vendor's License, Local Business Operating license, or/and a 'Doing Business As' (DBA) registration. Nonetheless, some states also require professional cleaners to secure an Occupational License. 
Legalities' Cost Breakdown
Registering a company $50 – $500 (depending on the legal entity)
Opening a bare-bone business bank account $25
Business Licenses $50 -$100 (depending on the state)
Overall, complying with all the legalities for your cleaning business can be anything from $125 – $625.
Insurance Policies
Insurance policies are expensive, but you are obliged by law to have them as a professional cleaning company. Usually, small cleaning businesses will only require:
General Liability Insurance
It covers bodily injury, personal injury, and property damage caused by a business' operations or accidents that might occur on the business's premises.
Workers Compensation Insurance
Will help cover medical expenses and a portion of lost wages to an employee who is hurt on the job.
Commercial Auto Insurance
Most states ask for commercial auto insurance for business or company-owned vehicles. This type of insurance covers collision, non-collision damages, uninsured drivers, and more.
Insurance Policies' Cost Breakdown
General Liability Insurance $30-$100 (per month)
Workers Compensation Insurance $2,000 – $3,000 (per year)
Commercial Auto Insurance $75-$1,700 (per month)
Please note that these amounts are meant to be a reference. Depending on several factors such as insurance company, location, number of vehicles, number of employees, and more, your insurance costs can be considerably higher or lower.
Check out this article to get ideas of how much you need to budget to start a cleaning business.
Equipment & Supplies
You cannot start a professional cleaning business without some essential equipment and supplies. Hence, you need to invest a considerable amount of money to purchase products in bulk. Plus, it would help if you kept in mind that you will hopefully be cleaning several houses or commercial spaces a day. 
And although it might seem like a hefty initial investment, buying wholesale cleaning products and supplies will save you money in the long run. Thus, start by budgeting only the essentials:
Mop
Broom
Dustpan
Vacuum Cleaner
Cleaning Bucket
Microfiber cloths
Paper Towels
Wipes
Toilet brush
Garbage Bags
Gloves
Sponges
All-purpose cleaner
Window Cleaner
Furniture Polish
Bleach
Disinfectant
Washing up liquid
Furthermore, you should also invest in a van or a small truck. By doing so, your company will not only look more professional, but it will also help you carry and store your equipment and supplies.
Equipment & Supplies' Cost Breakdown
Cleaning supplies $100 – $200
Cleaning equipment $150 – $300
Van/truck $5,000 – $35,000 (optional)
Overall, this should amount to around $500 if you focus on purchasing only the must-haves. Plus, know that investing in a commercial vehicle is optional! If you do not have the funds to buy a van or truck right off the bat, this is something you can do down the road.
Marketing/Branding
Marketing is vital when you are starting a cleaning business. Why? Simple. The cleaning and janitorial industry are highly competitive. It has been demonstrated that people are not exceptionally loyal when choosing a cleaning company, which means that most clients will go for the cheapest company or the company that can offer the best services for a competitive price.
Hence, you will need to invest part of your initial capital in branding (i.e., logo, business cards, slogan.) And also, spend a considerable amount on advertising and public relations tactics that can get the ball rolling for your business. It is advisable to start small (i.e., flyers, coupons, brochures) and then invest in other more expensive practices like social media ad campaigns and websites.
Marketing/Branding's Cost Breakdown
Branding $100 – $300
Business Cards $40 – $150
Flyers/Brochure $65 – $300
Website $500 – $20,000
Social Media Campaigns $1000 – $1,000+
Please note that your marketing budget can be considerably higher depending on the advertising and public relations tactics you decide on. Plus, your budget could double or even triple if you use a renowned advertising or creative agency. 
Other Expenses 
There are many other expenses associated with starting your own cleaning company. However, these costs will vary significantly based on your business structure and company size.
For instance, if you are planning on only hiring part-time employees or independent contractors for your company, the costs associated with labor will be considerably lower. But, if you have 2-3 or more full-time employees, a big chunk of your budget will go towards wages.
More so, depending on the legal entity you chose for your company and the city or state you are operating from, your taxes can vary exponentially. In other words, paying taxes as an LLC in New York is not the same as paying taxes under a Sole Proprietorship in Florida.
Other Expenses' Cost Breakdown
Labor $25 – $45 (per person per hour)
Gas $100-$164 (per month)
Taxes
According to a recent study, small businesses pay an average of 19.8% in taxes. However, this figure can change based on the type of business and structure.
Check out this article to know some of the best disinfection for cleaning houses.
How To Raise Money to Start a Cleaning Business?
Cleaning businesses require a slender initial investment than other types of startups and entrepreneurial projects. Nonetheless, you might not have the money needed to start your own company right away.
But, do not get discouraged! There are many ways in which you can procure the seed capital needed for your cleaning business. Below are some of the most common:
Partnerships
Certainly the simplest way to raise funds, partner with someone who can develop the initial investment needed. Start by looking for possible partners within your immediate circle (e.g., friends, family, acquaintances)
Venture Capital Funding
Can raise the money you need for your business by securing venture capital investments. Nonetheless, consider that venture capital is typically offered in exchange for an ownership share and active role in the company and is not considered a loan. 
Crowdfunding
Is a practice that raises funds from many people through modest contributions, rendering it a popular method in the past years. Crowdfunding can be divided into three main groups: reward crowdfunding, debt crowdfunding, and equity crowdfunding.
Bank Loans
Many financial institutions offer financing options. However, keep in mind that these loans are not easily secured and tend to have very high-interest rates, although heftier than other loans. 
SBA Small Business Loans
These loans are a great option if you have trouble securing a traditional loan and are backed by the Small Business Association (SBA.)Note that SBA small business loans have very different qualifications and conditions depending on the type of loan you request (e.g., microloans, 7 (a) loans, 504 loans.)
SBA Investment Programs
The SBA also offers different investment programs that match possible investors with small business owners. But, not all entrepreneurial projects qualify.
Business Credit Cards
Business credit cards are another way to secure the necessary funds for your cleaning business. These cards are intended for business purposes only rather than for an individual's personal use. They are available to companies of all sizes. Depending on the financial institution, they vary from low to high-interest rates. 
Keep in mind that all of these methods have advantages and disadvantages. Therefore, you should carefully ponder which method(s) best fit your cleaning company's needs and possibilities.
Frequently Asked Questions
How much money do cleaning businesses make?
The average independently owned small-to-medium size cleaning business makes annually between 36K – 100K. However, net profits can vary from 10% to 48%, depending on fixed and variable expenses. 
Plus, several determining factors can affect your cleaning company's profitability, such as size, business structure, location, number of employees, and more
To learn more on how to start your own cleaning business, check out my startup documents here.
Please note that the contents of this blog are for informational and entertainment purposes only and should not be construed as legal advice. Any action taken based on the information provided in this blog is solely at your own risk. Additionally, all images used in this blog are generated under the CC0 license of Creative Commons, which means they are free to use for any purpose without attribution.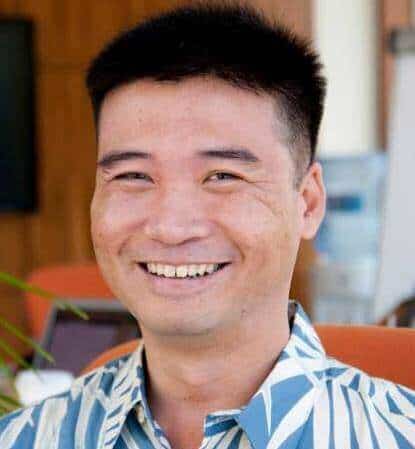 About the author. Entrepreneur and Cleaning Business Fan.
Hi! I am Shawn and I am a happy individual who happens to be an entrepreneur. I have owned several types of businesses in my life from a coffee shop to an import and export business to an online review business plus a few more and now I create online cleaning business resources for those interested in starting new ventures. It's demanding work but I love it. I do it for those passionate about their business and their goals. That's why when I meet a cleaning business owner, I see myself. I know how hard the struggle is to retain clients, find good employees and keep the business growing all while trying to stay competitive.
That's why I created Cleaning Business Boss: I want to help cleaning business owners like you build a thriving business that brings you endless joy and supports your ideal lifestyle.