The world is a dirty place. Businesses have traffic in and out throughout the day. Customers and employees are continually touching this and that. Somebody has to come in and clean up the mess. Why not you? Starting a commercial cleaning business is a great way to restore order and cleanliness to the universe while putting money in your pocket.
Commercial cleaning businesses are profitable and a great way to earn a living. A cleaning business, over time, can make over $100,000 per year. The five factors that determine this are:
Operating expenses
Insurance expenses
Required licenses or certifications
Flexibility
The economy
Operating Expenses
Owning any business is going to involve certain operating expenses. A commercial cleaning business is no exception. Per Camino Financial, a few of those operating expenses are going to be equipment, supplies, labor costs, and insurance. Unless you are a one-person operation. Your commercial cleaning business is going to need to hire a staff. You are going to need to hire cleaners as well as office staff if your business is going to be more efficient. Camino Financial suggests hiring temporary workers as a means to cut down on labor costs.
The first thing you are going to need to purchase is cleaning supplies. Depending on the amount and type of cleaning supplies you need, this aspect of your business can be somewhat expensive. To determine what type of supplies, as well as how many you will need, you must first decide what type of commercial cleaning services you are going to offer.
A few of the basic supplies you are going to need are going to be brooms, mops, dustpans, wipes, carpet cleaners, trash bags, rubber gloves, and buckets. Buying in bulk and shopping around to get the best price on your supplies is the best way to cut down on your cleaning supply cost, suggests Camino Financial. 
Equipment costs and maintenance are yet another aspect of your operating expenses as a commercial cleaning service. The equipment you are going to need is going to be an initial investment in the future of your business. Some of the equipment you may need will be carpet shampooers, steam cleaners, and floor buffers. Camino Financial states that you can cut down on future equipment purchases by maintaining your existing equipment and by following the recommended manufacturer guidelines provided in the owner's manual.
Check out this article to know how long it will take for a carpet to dry after cleaning it.
Insurance Expenses
Regardless of the industry in which they are associated, all businesses incur risks. The business blog How To Start an LLC suggests purchasing liability insurance. A good liability insurance plan will cover bodily injury, legal defense, advertising protection, property damage, and medical payments. There isn't a specific price for general liability insurance, as there are many factors that dictate your costs. 
Per How To Start an LLC, one of the major factors that determine the price of general liability insurance is the location of your business. The amount of your deductible can also have an impact on the cost of your monthly premium. The number of employees you hire also affects the cost of your general liability insurance. Most insurances also have per occurrence and general aggregate limit. These both also help to determine your monthly rate. 
Required Licenses or Certifications
Special certifications or licenses are generally not required for private, residential cleanings or office cleaning, according to the website Start Cleaning Business. While not being a certified commercial cleaner may not necessarily hurt your business, having special certifications increases your chance to grow your business. Start Cleaning Business also states that being a certified commercial cleaning business can benefit you in three ways.
First, being a certified commercial cleaning service shows that you have been vetted by a professional and unbiased organization. Secondly, your certification will show that you are compliant with certain standards that other cleaning services are not. This can be an advantage that will set you apart from other businesses. Last, your business will be rated and peer-reviewed.
Since reviews are an essential part of obtaining new clients, becoming a certified commercial cleaning business is essential to your bottom line. Janitorial Manager says two certifications that can help you and your staff clean more efficiently, clean safely, and attract new clients are the OSHA and CCT certifications. 
The first certification is the OSHA Safety and Health Specialist certification. Spread out over seven courses, and for additional elective hours, this course requires the most dedication and commitment from you and your staff. The cost of being OSHA certified ranges from $200 for the 10-hour course to $500 for the 30-hour course if the course is presented in person; if you become OSHA certified online, the cost of the course ranges from $6o for the 10-hour course to $180 for the 30-hour course per Circle Safety and Health Consultants. 
Perhaps the next most valuable asset to your cleaning business is to become a Certified Custodial Technician (CCT). Becoming a CCT involves education in customer service, cleaning chemistry, hard and carpeted floors, above-floor surface cleaning, and restroom cleaning. Advanced certification includes more intensive training on hard and carpeted floors as well as cleaning above-floor surfaces.
Being certified in biohazard cleanup is required to provide cleaning services to certain medical facilities. Elk Grove Adult and Community Education offer this course online. The registration fee costs $99, plus $110 for materials. There is also a non-refundable fee of $60 for the certification exam.
Flexibility
The number of cleaning contracts you get may be highly dependent on your availability. Businesses usually don't want their cleaning services interfering with their normal business hours. Most of them will require you to perform your cleaning duties after hours. Your willingness to be flexible and work outside of normal business hours will be key factors in making your commercial cleaning service a profitable one.
Flexibility not only applies to the hours you are willing to work, but it also applies to the type of work you are willing to do. Per COIT Cleaning and Restoration's website, your commercial cleaning service can include HVAC duct cleaning if you are looking to expand your clientele. You can also clean, and fireproof stage drapes as another avenue of revenue. The more flexible you are, the more business you will get.
Check out this article to learn some tips for starting your home cleaning.
The Economy
As with any other business or service, a cleaning business will be more prosperous when the economy is strong. While there will always be a need for cleaning services, individuals and other businesses will likely be much more conservative with their money during a down economy. As the economy prospers, new businesses will open. When those businesses do open, you will be there to provide them with the professional cleaning service they need.
A study conducted by The Cleaning Services Group indicates that economic downturns have a greater impact on residential cleaning services than commercial cleaning businesses. When the economy begins to decline, homeowners usually look for ways to cut their monthly expenses. Residential cleaning services are usually not considered a necessity and are usually eliminated.
Businesses, on the other hand, need to remain open to make money. While they are open, they need to be clean and tidy. Rest assured that even in a down economy, your commercial cleaning business can be profitable.
While there are many factors that determine if a commercial cleaning business is profitable, you can take pride in the fact that you are providing a cleaner world for your customers and their customers. In the end, you are personally responsible for making your commercial cleaning business profitable. There's money to be made in commercial cleaning services. It's up to you to go get it.
Frequently Asked Questions
What are the steps to starting a cleaning business?

 
Starting any business is always an exciting endeavor, and there is always a high demand for cleaning services. While there is no perfect way to start any business, NerdWallet has listed a few steps that should have you professional cleaning in no time. The first step is to procure the necessary funds to start your business. Next, you should choose your market and find your niche. After this, register your business and factor in your budget. Acquiring clients will be your next step. Finally, you should prepare and make adjustments for expanding your business.
What are some unique ideas for cleaning businesses?
There are many ways that you can start a cleaning business. If it can be dirtied, it can be cleaned. However, Starter Story has listed a few unique ideas for cleaning businesses to set yourself apart from the others. One of those businesses is an equipment cleaning business. Another cleaning business that is usually in high demand is pool cleaning. Boat or recreational vehicle cleaning is another avenue that you can pursue. If you wish to be specific regarding your cleaning services, you can always branch out into the medical cleaning field. Hospitals and doctors' offices are always in need of a good, deep cleaning.
To learn more on how to start your own cleaning business, check out my startup documents here.
Please note that the contents of this blog are for informational and entertainment purposes only and should not be construed as legal advice. Any action taken based on the information provided in this blog is solely at your own risk. Additionally, all images used in this blog are generated under the CC0 license of Creative Commons, which means they are free to use for any purpose without attribution.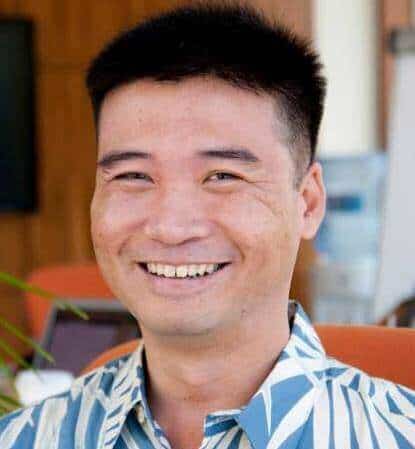 About the author. Entrepreneur and Cleaning Business Fan.
Hi! I am Shawn and I am a happy individual who happens to be an entrepreneur. I have owned several types of businesses in my life from a coffee shop to an import and export business to an online review business plus a few more and now I create online cleaning business resources for those interested in starting new ventures. It's demanding work but I love it. I do it for those passionate about their business and their goals. That's why when I meet a cleaning business owner, I see myself. I know how hard the struggle is to retain clients, find good employees and keep the business growing all while trying to stay competitive.
That's why I created Cleaning Business Boss: I want to help cleaning business owners like you build a thriving business that brings you endless joy and supports your ideal lifestyle.