Buying an existing cleaning business for sale will be an easy task if you understand what to search for and how to purchase a small company. Buying an established cleaning business may be a perfect way to get into the cleaning market without beginning from scratch.
To buy a cleaning business, you need to do a little research on the history of the business, know what the price covers, and investigate the true worth of the business and how the seller arrived at their price. If possible, sit-in at the company for a while. Then, when you are comfortable, make your offer and get a purchase/sale agreement drawn up.
When you are buying an established business, you will escape the startup phase and start operating as soon as you complete the purchase. But buying a business is like buying a used car — you must be able to put in the time to inspect it well so that you can identify all the faults. Below is a checklist of things to do before concluding a purchase.
Find out if it has been in an accident
In other words, uncover the actual reason the cleaning business is for sale before you make a purchase. Don't just take the seller's word for it. Some people can trick you with their words.
Certainly, people retire or get sick, but the main reason may be anything from a bigger company moving in and taking all the customers to some other issues related to sales.
Discover the true reason(s) the company is for sale by speaking with people who are acquainted with the history of the business you're considering purchasing, such as friends of the owner, employees, and locals.
Find out what the price includes
Find out what is actually for sale and what valuation method was used for the business. If you are buying a small business, what assets do you actually get?
People who sell companies have always created a spec sheet describing the assets involved and calculating their worth. When something is vague, request clarification. Make sure to figure out whether the assets specified are safe and free of debts and liens, as you don't want to purchase problems of other people.
Give extra focus to any intangible assets — such as goodwill — that may be listed. Sellers tend to adjust the worth of this, perhaps thinking of their reputation, potential future value, and customer base.
Check out this article you can include the carpet cleaning service in your cleaning business.
A bit of street investigation
You should be familiar with the famous joke of an old guy who bought a beautiful car only to discover he couldn't drive it around because it had no engine. Funny right? He could have avoided that silly decision if only he had inspected the beautiful car before it became his.
To avoid a similar situation, you must do your due diligence before purchasing a new business.
Research past the financial yields of the company. Ask for and review the company's financial statements for the last three years, and consider recruiting the assistance of an experienced CPA to assist. You'll also want to identify who got the financial data prepared and reviewed. Was the final copy prepared, for example, by the company's internal management and accounting personnel, or by an external accountant?
If the business employs an external accountant, the annual report will be supplemented by documents that will clarify the depth of the accountant audit. The Auditor's Report guarantees that a complete evaluation has been carried out, while the Review Engagement Report provides the results of a restricted review of the company.
A Note to Reader indicates that the accountant compiled the financial report without carrying out any reviews based on details received by the company.
Don't fancy what you see or simply can't see enough of it? Ask the seller for access to see more accurate business reports in the financial documents that validate the data, and conduct your own analysis.
Find out the actual worth
Find out what you're expected to pay for the business. When you purchase a used car, it's a matter of comparing the general market price; however, business valuation is usually more complicated. It is normal to use a few different techniques of business valuation to settle at a price. This offers a way to arrive at a value using various viewpoints, rather than one fixed price.
For example, when planning the asset list (spec sheet), the seller may have used:
Book value (relying on the balance sheet for the company)

The modified book cost (modified book value representing the real market value of the assets)

Substitute value (based on what the substitute asset will cost)

Liquidation price (based on what the asset would deliver if the company were winded up)
They might also have introduced certain changes in the market valuation process to settle at their actual selling price, depending on some knowledge of the current status of the company and its potential prospects.
How did the seller arrive at their price?
While in the process of purchasing a new business, it is important you learn how the seller arrived at their valuation figure for the company. This will help you know the true worth of the business.
You should know that a company is not worth x dollars just because the seller says so.
The real value of the company relies on the revenue that the company generates and how efficiently it handles its sales and expenditures. Analyzing the financial statements of the company will give you a reliable — or at least insightful — picture of the overall revenues, costs, and profits of the business.
Consider purchasing a company based on the return on the investment, and not on cost. In other words, what you are purchasing is the business' yearly profit, and you are on the lookout for overlooked sales opportunities, how to streamline costs, and other opportunities needed to manage the company in a more lucrative manner than its previous owner.
If you have issues figuring out what the cleaning business you intend to purchase is really worth, contact a qualified business appraiser for guidance and appraisal support.
Here are some of the reasons why a cleaning business fails. Check out this article to the reasons.
Take it for a spin
You can gain an exclusive insight before you purchase a company by seeking the seller's approval to sit in on the company for a few days. This will be a great way to understand how the business works, if the seller agrees. However, it is not necessarily a red light if the seller doesn't agree to this arrangement. He or she might still be unsure if you're a serious buyer or not since you are yet to make an offer.
Besides, your true intentions are not known to the seller. He doesn't know if you are after confidential information about the company.
Know your financial alternative
Similar to when you buy a new ride, you must decide how you'll be financing your newly purchased cleaning business. If you don't have the cash in your wallet, it's time to see who's available to fund your new business and how much it would cost to finance.
For a cleaning business and other similar small businesses, the primary sources of funding are friends, families, and traditional lending agencies (such as banks and credit unions).
You will realize that these conventional lending institutions will be more promising than normal. This is because funding an established business is usually perceived to be less risky than funding a startup.
You might also want to suggest allowing the seller to fund a part of your business purchase. A typical practice is for the seller to hold part of the selling price on a promissory note. (Note that if you decide to ask the seller for finance, you need to make the offer appealing to them. You may need to give interest rates above the market cost, for example.)
Make your offer
If you like what you've seen so far after the analysis, it's time to make an offer. Negotiations are the next thing. You are placing a bid, and you should expect the seller to give a counter-offer. You two will be going through a phase that will hopefully have you come to an agreement.
When you are required to back your bid to purchase a business with a non-refundable fee, don't be surprised. Sellers are usually only interested in dealing with serious buyers. The regular laws shall apply. Be very ready to walk away if the deal is dragged beyond what you're willing to pay.
Get a Purchase/Sale Agreement Drawn Up
When you and the seller have established agreements on the terms and conditions, the specifics must be stated in a contract. But since the contract has to explain every part of the deal, a lawyer should draw it up.
Frequently Asked Questions
Can I change the business organizational structure after purchase?
Once the purchase is complete, you have full control over the cleaning business. Usually, one of the first things after a takeover is restructuring. You can choose to do so as it pleases you but act in the best interest of your new business. Seek professional advice.
Why should I buy an existing cleaning business rather than start one?
Buying an existing business offers a lot of advantages compared to creating a startup. An existing business must have gone through the rigorous process of establishing a reliable client base and branding, so you'll only have a little to do when you take over. In fact, you might not need to do anything, per se, if the business has a strong working structure.
To learn more on how to start your own cleaning business, check out my startup documents here.
Please note that the contents of this blog are for informational and entertainment purposes only and should not be construed as legal advice. Any action taken based on the information provided in this blog is solely at your own risk. Additionally, all images used in this blog are generated under the CC0 license of Creative Commons, which means they are free to use for any purpose without attribution.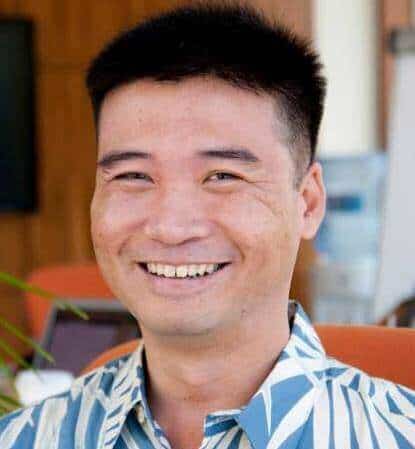 About the author. Entrepreneur and Cleaning Business Fan.
Hi! I am Shawn and I am a happy individual who happens to be an entrepreneur. I have owned several types of businesses in my life from a coffee shop to an import and export business to an online review business plus a few more and now I create online cleaning business resources for those interested in starting new ventures. It's demanding work but I love it. I do it for those passionate about their business and their goals. That's why when I meet a cleaning business owner, I see myself. I know how hard the struggle is to retain clients, find good employees and keep the business growing all while trying to stay competitive.
That's why I created Cleaning Business Boss: I want to help cleaning business owners like you build a thriving business that brings you endless joy and supports your ideal lifestyle.