Today, people increasingly rely on the internet to find trustworthy businesses that offer the services they need. This is why a website is important for your cleaning business. However, having a website is not enough. You need to make sure that your website is as clean as the services you offer. The elements of your website and the information contained in it can either make you look competent and professional, or drive prospective clients away.
Your cleaning business website should have certain elements and adequate information about your business. A good cleaning business website should have the following:
Good overall design and layout

User-friendly navigation

Graphics

Relevant content

Appropriate typography

Mobile-friendliness

Awards, certificates, and memberships

A clear Call to Action

Testimonials and reviews

Contact information

Analytic tools
Good overall design and layout
The first impression prospective clients get on your website can either make them decide to continue browsing through or leave. The average person forms an opinion about a business within 50 milliseconds of being on its website. This means that the overall design and layout of your website must be friendly and easy on the eye to give your prospective clients a good impression of your business.
You can achieve this by making your website attractive. Be sure not to stray away from your brand strategy so that your prospective clients can easily understand the values and standards of your business within a short time of browsing through your website. Also pay attention to the user experience on your website. Make sure that it has a good, user-friendly interface.
Use lots of white space to avoid a busy-looking design. Grid-based designs also help to organize the design elements on your website. Images and icons are also a necessary part of website design. However, make sure that they complement each other and send a cohesive message to the client about your cleaning business.
User-friendly navigation
The navigation elements of a website are meant to direct prospective clients to the information they need about your services. Therefore, these functions should be as basic and simple as possible. Your navigation tab should contain links to all the main pages on your website. Each page should contain a prominent navigation tab at the top.
A website with user-friendly navigation has all its important pages accessible from the home page. No page of your website should be more than two clicks away from the home page. The ease of navigating your business website also helps search engines index your web pages easily.
Graphics
The visual outlook of your website should be a major element of your design. This is a no brainer. Excellent graphics on your website will go a long way to impress your prospective clients. It serves to represent your brand and can set you apart from the competition very easily. The appeal of your graphics also communicates credibility to your prospective clients. However, it is important to keep things moderate when it comes to the graphic design of your website.
Wants to know the average income of a cleaning business? Check out this article to get the answer.
Relevant content
It is said that content is king. Content is the core of your cleaning business website. It is usually the reason your prospective client visits your website. Therefore, you should take care to have well-thought-out content on your website. Your text should be clear, informative, and easy to read.
Your content should also include About Us and FAQ sections. Make sure that your About Us section isn't a boring ramble about your business. Make it engaging for your visitors.
Your content is also a tool for ranking on search engines. This can be achieved by incorporating good Search Engine Optimization (SEO) practices.
Content also includes the imagery and videos on your website. Make it a priority to create engaging content for your website. It will eventually pay off by helping you gain visibility and popularity on search engines, thereby attracting more visitors to your website.
Appropriate typography
The way the text on your website appears also affects the overall design. Make sure your text has a font type and size that makes it easy to read. Also, ensure there's enough contrast between your text and the website's background colors. You also want to check that the typography you have chosen will be applicable across different browsers and devices.
Mobile-friendliness
Most of your prospective clients — especially if you cater to residential buildings — will be accessing your website with mobile devices. Apart from this, the number of people who browse the internet using mobile devices have increased and the number isn't going to reduce anytime soon.
It can also help your website rank better on search engines. Google, for example, has included mobile-friendliness as one of its criteria for ranking websites. This is because of the number of people who now browse the internet using mobile devices. Therefore, it is important that your cleaning business website has a responsive design that can adapt to different screen sizes or includes a feature that activates a mobile interface when accessed with a mobile device.
Awards, certificates, and memberships
If you have awards, certifications, or memberships related to the cleaning industry, you can put them on display on your website. You can either place them in form of logos at the top of your website or at the bottom. This will help you establish credibility with your prospective clients.
A clear Call to Action (CTA)
The purpose of your website is to generate leads for your cleaning business. A call to action is the climax of all the efforts on your website. It is meant to prompt the prospective client to take an action based on the information they have gleaned from your website. The action may be to schedule an appointment, or subscribe to your newsletter or promotional mails. Your call to action should be as clear and concise as possible.
Testimonials and reviews
People value proof. Testimonials and reviews are as effective as personal recommendations. Your website is a good place to display testimonials and reviews from your clients about your cleaning services. This serves to boost the confidence of your prospective clients in your cleaning services.
Include the client's name, job title, and the name of the company they work at to add authenticity to your testimonials. If possible, you can also add their photo. Make sure your testimonials are not too long. You can use the most important parts of a long testimonial as snippets instead.
Create a separate web page for testimonials and reviews, but make sure to put one or two of the best ones on your home page so that your prospective clients can see it immediately as they open your website.
Wondering what's the best way to network your cleaning business? Visit our article here for more detail.
Contact information
This may seem like a no brainer, but there are still businesses that don't include any form of contact information on their website. Having your contact information on your website gives your visitors the impression that they can trust your cleaning company. Contact information should include are your company address, email address, phone number(s), and links to social media pages.
Analytic tools
It is important to have a means of tracking how your website is doing in terms of lead generation. Consider installing analytic software to track the level of interaction with your website. Include these tools in your CTA to monitor how many of your clients are generated from your website. These analytics can serve as data to monitor the growth of your cleaning business and can help you identify areas of your website or overall marketing strategy that you need to improve upon.
Summary
When it comes to website design, just like other branding efforts, less is more. Moderation is necessary to avoid a situation that results in the opposite of what you set out to achieve by building a website in the first place. When done properly, your website can significantly contribute to the success of your cleaning business by growing your client base.
Frequently Asked Questions
Can I build my cleaning business website myself?
You can build your website yourself. There are free and paid templates that do not require you to know how to have any coding knowledge or experience. Make sure to pay attention to the necessary elements and include information about your cleaning business on your website. Remember that your website isn't just supposed to look good, but also produce results for your cleaning business.
What should I do if my website isn't generating leads for my cleaning business?
The first thing to do is to find out the reason you are not generating leads from your website. In most cases, it is due to poor visibility on search engines or a poorly designed website. You can improve the visibility of your website over time by using effective SEO techniques. Work on the design of your website to turn your visitors into clients. Also, make sure that your company message is clearly passed across in your content. You may want to get a professional website designer and a marketing agency to do an audit of your website. They will be able to give you specific solutions to improve lead generation from your website.
To learn more on how to start your own cleaning business, check out my startup documents here.
Please note that the contents of this blog are for informational and entertainment purposes only and should not be construed as legal advice. Any action taken based on the information provided in this blog is solely at your own risk. Additionally, all images used in this blog are generated under the CC0 license of Creative Commons, which means they are free to use for any purpose without attribution.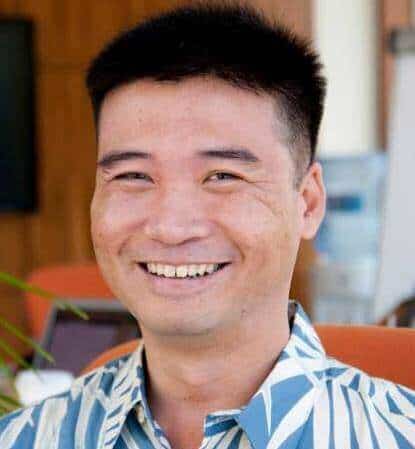 About the author. Entrepreneur and Cleaning Business Fan.
Hi! I am Shawn and I am a happy individual who happens to be an entrepreneur. I have owned several types of businesses in my life from a coffee shop to an import and export business to an online review business plus a few more and now I create online cleaning business resources for those interested in starting new ventures. It's demanding work but I love it. I do it for those passionate about their business and their goals. That's why when I meet a cleaning business owner, I see myself. I know how hard the struggle is to retain clients, find good employees and keep the business growing all while trying to stay competitive.
That's why I created Cleaning Business Boss: I want to help cleaning business owners like you build a thriving business that brings you endless joy and supports your ideal lifestyle.