Starting a new cleaning business may sound quite intimidating, but it doesn't have to be. Starting a business can be quite simple, and some niches don't require too much money to get you started. So what exactly is needed to start a cleaning business?
When starting a cleaning business, there are few things you need to do to get it up and running. You will need to make a budget, do research, register the business, and invest in some cleaning supplies. Although it is as simple as these three things, there are also many things to consider when taking these steps, which is why I have mapped everything out for you below.
Budget The Costs
Before doing your research and registering your business, you need to create a budget to weigh out the costs. Starting any business will cost money and it is best to prepare for the investment that you are about to make. Here are a few things to consider when planning out your budget.
Licensing
You will need to register for a business license, and this can range anywhere from $50-$400 depending on which state you are opening your business in. The price also depends on what type of legal entity you are using to register your business.
Insurance
Business insurance is very important and it is imperative that you add this to your budget, this insurance would protect your business if anything were to occur under your watch. This coverage can average anywhere from $500-$3,000 per year.
Supplies
You obviously cannot have a cleaning business without cleaning supplies. There is an array of supplies that you will need, but it's safe to say that in the beginning you will need about $300-$500 for cleaning supplies alone.
Advertisement
Advertising can vary. Some business owners like to advertise on social media, and others like to accept referrals. This is a decision that is made by the business owner, but it is important to set some money aside for advertising in case the an opportunity arrives for paid advertising.
Staffing
This is another discretion by you the business owner. You will need to map out how many employees you need, how much you are willing to pay, is it hourly or salary? Most cleaning businesses pay their employees a lower hourly rate because the clients usually leave tips for the cleaners.
Making this budget will help you weigh out the cost and will give you an idea as to whether or not this can be a profitable business. Once your budget is ready and you are sure this is the right business for you, then its time to really do your research and take some additional things into consideration as your plan out your cleaning business.
Do you think running a cleaning business is a good idea? Visit this article to get some insights.
Do Your Research
Doing research is important when starting a cleaning business. Here are a few things to consider while doing your research: target market, competitive rates, and demand for service. The results of your research will help you map out the structure of your business once your business, so it is important that you take your time during this step and research as much as possible.
When figuring out your target market, you need to consider what kind of clients you want to work with. Do you want to clean homes, an office building, or maybe a commercial space. When doing this you, will need to take into consideration your location. If your company is based in a suburban area, it may be more ideal to clean homes and then branch out when the time comes. However, if you live in a city where there are many office buildings and high-rise apartment complexes, then you can get away with doing both homes and commercial properties.
Once you have nailed down your target market, it's time to do some research on your competitors. This part of your research is very important because a successful business starts off by scoping out the competition. As you do this research, you will need to check out the company's reviews, rates, social media accounts, website, and clientele. Some people will even go as far as to call the competitor to see how their customer service skills are.
Is a cleaning company high in demand? The answer to this question can be found in the research you did on you competitors. If you have a lot of competitors, then there's a chance that there is a high demand for cleaners. If there are not that many cleaning companies, it's possible that there is not a high demand for a cleaning company — but don't fret, you can market off of this.
Become A Legal Business Owner
Once your research is complete, its time to register your business. Before you register the business, you will need to come up with a catchy name for your cleaning business. This might be the most difficult part, because the name needs to be catchy and memorable, and most catchy names are already taken. Also, it is important to make sure that the name that you come up with is not trademarked, because this can lead to some legal troubles in the future.
Once you have come up with a catchy name for your cleaning business, it's time to register the business. This part may be a bit difficult because there are many legal business entity types. A great resource for finding out what is best for you is Legal Zoom. This site not only helps you register your business for a lower cost, but it helps you figure out which entity is best for you! It is also important to note that some states may require that you get some form of business licensing, so it is important to do more research on your local laws to confirm if there are any additional licensing requirements. Consider Legal Zoom like your virtual attorney at a lower cost. Although the site cannot substitute an actual attorney, it is a great resource to help answer general questions.
Now that you are officially a business owner, its time to make some money. But before you do that you'll need to figure out how much you'll charge. Take the results from your competitor research and review your competitor's rates. Are they charging a flat rate or an hourly rate? Do you want to charge a flat rate for larger projects and keep an hourly rate for the smaller clients? This is a crucial part of your business and will set you apart from your competition. Each type of rate has its own advantages and disadvantages, so once again, take the results from the research you did and apply it to your business plan.
Buy Your Supplies
Now for the most important part — you'll need cleaning supplies. You cannot assume that your clients will supply you with cleaning supplies or that they will allow you to use their personal cleaning supplies. If you are just beginning your cleaning business, you can easily buy your cleaning supplies at your local supermarket.
You can start off with the essentials, such as:
Gloves

Mops

Disinfectants

Paper Towels

Glass Cleaner

Floor Cleaner

Dusters

Buckets

Personal Protective Equipment

Brooms
Once you do begin to grow out of your business and begin gaining more clients, then you can begin considering buying your supplies in bulk. Want to take your business to the next level? Consider buying uniforms for your staff, once your cleaning business grows. Uniforms will not only make you look more professional, but it will set you apart from your competitors.
Planning to start a cleaning business without an insurance? Check out this article to learn how.
It's As Simple As That
The things that are listed in this article are what you need to start a successful cleaning business. With everything that has been listed, you will have your cleaning business up and running. However, although the steps are quite minimal, it is important to note that a lot more goes into a business once it is up and running. It's easy to begin a business, but it is important to keep it successful. So here are a few more things to consider.
Frequently Asked Questions
Should I have an office location?
The answer is maybe. You need a physical mailing address when registering a business, so an address is necessary. However, that does not mean you need a physical office you can use a virtual office and upgrade to a physical office as you grow.
How will I advertise my business?
When advertising, you need to take your target market into consideration. If you are cleaning homes most referrals will come in from the client themselves, in that case, your work will be your best advertisement. 
What are the legal ramifications?
It is important to consider the legal ramifications of starting your own business. If a client were to sue your company you may be held responsible and may result in a financial burden. This is why it is important to research your state laws.
To learn more on how to start your own cleaning business, check out my startup documents here.
Please note that the contents of this blog are for informational and entertainment purposes only and should not be construed as legal advice. Any action taken based on the information provided in this blog is solely at your own risk. Additionally, all images used in this blog are generated under the CC0 license of Creative Commons, which means they are free to use for any purpose without attribution.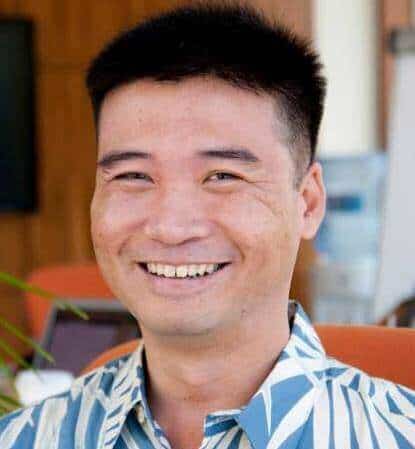 About the author. Entrepreneur and Cleaning Business Fan.
Hi! I am Shawn and I am a happy individual who happens to be an entrepreneur. I have owned several types of businesses in my life from a coffee shop to an import and export business to an online review business plus a few more and now I create online cleaning business resources for those interested in starting new ventures. It's demanding work but I love it. I do it for those passionate about their business and their goals. That's why when I meet a cleaning business owner, I see myself. I know how hard the struggle is to retain clients, find good employees and keep the business growing all while trying to stay competitive.
That's why I created Cleaning Business Boss: I want to help cleaning business owners like you build a thriving business that brings you endless joy and supports your ideal lifestyle.