If you are reading this article, you are probably considering starting a cleaning business from scratch. And despite the seemingly overnight success of many companies throughout the years, you should know that starting a business (any business) usually takes time. According to a study published on Forbes.com, the average business takes a minimum of 2-3 years to settle and become profitable. And it is only genuinely successful once it has hit the 7-10 year mark.
The time it will take for you to start your cleaning business will depend on three main factors the complexity of your business, funding and location. That being said, you also need to consider how long it takes for you to go through the four key steps of starting a cleaning business.
Below we will go over each of these factors and all the key steps to better grasp how long it could take to start a cleaning business.
Determining Factors
As mentioned before, three critical components will affect the time needed to start your own cleaning company:
The Complexity of Your Business
Suppose you are starting a home-based business where you are the only employee with only basic supplies. In that case, you could probably get your cleaning business up and going in two-three months after taking care of all legal requirements. Nonetheless, suppose you are committed to starting a business that can become increasingly profitable, grow over time, and is based on a commercial location. In that case, you will need to invest roughly 3-6 months in covering all your bases.
Funding
The seed capital needed for your company will depend on the complexity of your business. Nevertheless, the initial investment required for the average cleaning business typically ranges from $2,000 to $6,000 — this number encompasses the essentials (e.g., legalities, equipment, supplies, staff.) However, it can amount to more depending on your service offerings, business model, location, and company size.
Once you have determined the exact amount needed to kick-start your business, you will need to think about how you will secure the funds. Are you going to invest your own money? Will you apply for a bank loan or SBA loan? Based on what you decide, your timeline will shorten or extend. For instance, if you are funding your own business, the money is most likely readily available and waiting to be put to good use. But, if you are applying for an SBA loan, it can take anywhere from 30-60 days for it to get approved — bank loans usually take longer.
Location
To start, you need to decide where you want your business to be located. As we explained before, starting a home-based cleaning business is not the same as securing a commercial place to act as your headquarters. Choosing the right place for your business will take time. Plus, there are many external factors to consider, including the city/town you want to settle in, the actual area where you want to be located, how big (or small) you want the place to be, and if you are looking to buy or lease the space. Note that when choosing a space, you also need to consider whether or it needs work done. Renovating or remodeling a location will elongate your timeline.
Thinking of a cleaning franchise as an investment? Know if it is worth it or not by visiting this article here first.
Key Steps of Starting a Cleaning Business  
Overall, there are four key steps to starting a cleaning business. The time it takes you to complete each of these steps will significantly affect how it will take you to have your cleaning company ready for business. 
Develop a Business Plan 
The first thing you need to do is decide where you will start your company and whom you are going to service. You cannot answer that question until you know your target audience or ideal customer. Consider psychographics (e.g., values, interests, emotions) and demographics (e.g., employment, education, income, location.)
Once you have a clear picture of where your business should be located and whom you are targeting, you can move on to drafting a business plan. A business plan for your cleaning business should include:
Market Analysis
Competitive Analysis
Funding Requirements
Experimental Business Model*
Sales Strategies
Marketing Plan
Financial Projections
* Keep in mind that business models tend to shift very quickly in the first stages of your business. Thus, your original business model will most likely suffer some changes throughout the first 1-3 years. 
Take Care of Legalities
To start, you will need to register your business. A cleaning company can be legally constituted as a sole proprietorship, a partnership, a limited liability company (LLC), a cooperative, or an S Corporation. Depending on your needs, you will need to decide which one will be a better fit for your business.
Once you have decided what business entity is best for your business, you will need to register your company officially. How and where you should register your business depends on your structure and location. However, for most small businesses, all it takes is registering your company's name with either the Secretary of State's office, the Business Bureau, or Business Agency.
Next, you must register your cleaning business with the Internal Revenue Service (IRS) to secure a tax I.D. or Employee Identification Number (EIN). Additionally, you will need to:
Open a business account with the bank of your preference
Obtain a business license
Secure all the legal permits
Purchase the necessary insurance policies
If you are unsure about what legalities are required, it is best to seek professional advice.
Purchase Supplies 
This third step is a no-brainer! Before opening for business, you will need to purchase the essentials — including cleaning products and basic equipment. The list of supplies you need for your business will depend on your company's service offering. For instance, if you plan to offer window cleaning as one of your services, you will need a ladder, microfiber cloth, a bucket, and window cleaning solutions.
Thus, make sure you go over each one of your services and make a detailed list of the products and equipment you need to fulfill them.
Hire Staff 
In the beginning, it is best if you hire only essential staff. Usually, 2-3 on-call employees will do. Know that you will not have a long list of steady clients at first, so you do not want to be paying for part-time or full-time employees if there is not enough work to go around. As appointments begin to roll in, you can revisit the number of people your business needs and under what modality.
Moreover, hiring experienced or professional housekeepers can be expensive. Thus, if you are not planning on assisting or supervising each job, invest only in one licensed housekeeper. He/she will act as the project leader and your staff liaison. You can fill all other spots with responsible, committed individuals willing to do the job. At first, this might mean that you will need to invest a couple of additional hours in training. But, in the long run, it can help you save valuable money.
Throughout the process, there are many other steps, including remodeling or restructuring, getting certified, investing in marketing, and more. Nonetheless, these four are the primary or unavoidable steps you will need to take care of when starting a cleaning company from scratch.
Check out this article to know how hard it is to start a cleaning business.
Cleaning Businesses' Profitability 
By now, you know it takes a long time to start a cleaning business and for it to become profitable. Nonetheless, before taking the plunge, you might want to consider what does 'profitable' really mean? The truth is there is no definitive answer as to how much your business will make a year. There are, however, general statistics that can help you shape a clearer picture of what to expect.
Overall, cleaning businesses are highly lucrative businesses. In the U.S., the average annual revenue for most cleaning businesses ranges between $36K-$100K — excluding expenses. In other words, depending on several factors (i.e., taxes, number of employees, business structure, service offering, initial investment, marketing), net profits could range from 10% to 48%.
More so, according to ZipRecruiter, the national average cleaning business owner's salary is $55,949 per year. In other words, you can expect a median of $4,600 per month or $27 an hour. Nonetheless, this sum is highly influenced by your business location. For instance, a cleaning business owner in New York City, NY, makes roughly $28,381 a year. In contrast, one in Chicago, IL, can make around $57,274 annually.
Frequently Asked Questions
How long should I wait to grow my cleaning business?
There is no right or wrong as to when is the right time to grow your business. However, if your business is not ready, it can do more harm than good. Hence, conduct a SWOT analysis where you review your business' strengths, weaknesses, opportunities, and threats. If, based on this exercise, you still believe expanding your cleaning business is a good idea, go through your finances. If expanding does not sound unreasonably hard or incredibly risky, you can start developing a new business plan and model.
To learn more on how to start your own cleaning business, check out my startup documents here.
Please note that the contents of this blog are for informational and entertainment purposes only and should not be construed as legal advice. Any action taken based on the information provided in this blog is solely at your own risk. Additionally, all images used in this blog are generated under the CC0 license of Creative Commons, which means they are free to use for any purpose without attribution.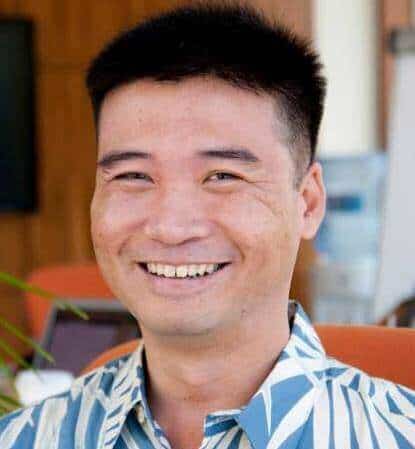 About the author. Entrepreneur and Cleaning Business Fan.
Hi! I am Shawn and I am a happy individual who happens to be an entrepreneur. I have owned several types of businesses in my life from a coffee shop to an import and export business to an online review business plus a few more and now I create online cleaning business resources for those interested in starting new ventures. It's demanding work but I love it. I do it for those passionate about their business and their goals. That's why when I meet a cleaning business owner, I see myself. I know how hard the struggle is to retain clients, find good employees and keep the business growing all while trying to stay competitive.
That's why I created Cleaning Business Boss: I want to help cleaning business owners like you build a thriving business that brings you endless joy and supports your ideal lifestyle.