Does cleaning give you joy? Whenever you clean your home or help a family member or friend clean up their home, does the passion drive you to make it a scenically pleasing environment? If so, consider starting a cleaning business if you want to take the entrepreneurship path. 
Start your cleaning business by following these steps:
Decide whether you want to perform residential or commercial cleaning services or both.
Purchase supplies for your cleaning business.
Decide your company name and register your cleaning business.
Market your cleaning business.

 

Set a budget and open a cleaning business account.
Service your cleaning business clientele honorably.
Decide Whether You Want to Perform Residential or Commercial Cleaning Services or Both
You must do your research before starting a cleaning business and make sure you are aware of all the requirements to start a successful cleaning business service. The first step to starting up your cleaning business is determining whether you are interested in offering residential services or commercial services. Making this decision will determine what type of cleaning equipment you need and how you will market your services to the public.
While you are not limited to either one, it is recommended to choose one of the two specializations as they both require different services and different equipment as well. Residential cleaning service specializes in home cleaning, while the commercial cleaning services specialize in cleaning businesses.
Purchase Supplies for Your Cleaning Business
You can choose one or both specializations. Keep in mind that if you choose to offer both residential and commercial services that you should hire different specialists in the fields to be sure that your clients are receiving the highest quality services. 
For example, those who choose residential services will have to purchase basic cleaning supplies such as sponges, dusters, mops, buckets, gloves, and the appropriate cleaning liquid products needed for the services; and those that choose commercial will buy the same basic supplies mentioned above, but may also require you to purchase additional equipment such as heavy machinery which may end up costing you more than your desired budget or goal.
It is advised to check within your state to see what requirements and verifications are needed before running your business. This may vary between states and it also depends on which type of cleaning business you have in mind. This is critical to do as without the proper licensing required, this may cause you delays in being able to open your business and run it without any issues in the future.
Get ready to learn how to become a professional cleaner so you can start your own cleaning business by checking out this article first. 
Decide Your Company Name & Register Your Cleaning Business
Coming up with your business name is just as important because this is your first step to branding your business. The chosen business name will inspire the logo that goes with it. This will be how your company is represented and this is how your clientele will recognize your services.
As you build your cleaning business brand, keep in mind that it is personal and unique to the local community and will make you stand out from the rest of the local competitive cleaning services. 
You can use the LegalZoom free business name checker to find if the company name that you desire is available for use to represent your cleaning business. Once you have decided on your company name, go ahead and register your business name with a DBA (Doing Business As) application with your state website or local state small business office.
Market Your Cleaning Business
Once you have all your paperwork and permits approved, then the best ideal thing would be to start considering how you would like to market your services to the world. There are several ways to go about advertising including:
Advertising on Google.
Google profile.

 

Company name, address, phone number.
Link to your website with the website icon.
Creating your business portfolios on social media.
Before and after pictures on Instagram.

 

Facebook posts also feature before and after photos.
Use both platforms to advertise business promotions.
Business blog on your website talking about cleaning topics.
Advertise in the Yellow Pages and local newspapers.
Have local radio stations do verbal advertisements.

 
Multiple marketing avenues will expand the number of clients that will be interested in using your cleaning services.  
Set a Budget and Open a Cleaning Business Account
On that note, it is advised to write down all the costs that you will have when starting up a business and setting a reasonable budget that will be within reasonable expenses for each individual accordingly. On average, you can expect to spend anywhere from $1,000-$2,000 to start a successful cleaning business. This would include all the licenses and permit fees needed, the insurance for your business, the cleaning products, and any equipment needed to provide your services.
Separating your bank account from your business account is highly suggested to avoid any future confusion and miscalculations on both accounts. You can allocate all of your business expenses solely into one account where you can monitor all your expenses and gains without it interfering with your daily expenses. If you are hesitant about keeping track of all the losses and expenses from your business, you should seek help from a professional Bookkeeper who can make sure all your accounts will be organized and kept up to date.
Check out this article on how to have fun on naming your cleaning business.
Service Your Cleaning Business Clientele Honorably
The key to having a successful cleaning service is to not only honor your promise to your clientele and make sure that each client is satisfied with your services provided, but also to provide a sense of humbleness and friendliness to your clients as this will increase your chances of making a true connection to your clients, and will ensure a long-lasting business future with them as well. Having your own business not only takes a lot of ambition and drive, but it also takes a lot of mistakes learned along the way and the perseverance to keep on going to obtain a successful cleaning business. 
Conclusively, if you are thinking of starting your own cleaning business, you should ultimately decide on which niche you want to focus on to start organized and run your business without any confusion or hassles. Keep in mind that you can always expand your business as you grow, allowing you to offer a variety of services to a wider audience. With time and patience, you will be able to have your own successful running cleaning business with the ability to offer a variety of services. 
Summary
Remember to do the following as you are in the process of opening your cleaning business.
Write down the steps to create a successful business startup.
Write down the costs for starting up the business, including a budget.
Know the correct skills and equipment needed for the cleaning business.
Do your research on this field to see if any licensing or certifications are required.
Open a Business Bank Account to keep personal and business expenses separately.
The best way to successfully start up your cleaning business would be by being organized and making sure to write down all the steps necessary to achieve your goals, this will not only guarantee that you have scratched off every single step necessary, but this will increase the chances of you running and starting up smoothly without minor mistakes that may cause the start-up of your business to delay.
Frequently Asked Questions
What would be the annual salary if I owned my own cleaning business?
Generally, those individuals just starting their business and gaining clientele can expect to make anywhere between $30,000 to $50,000. Those who have gained their desired clientele and needed to have hired extra cleaning members to join their business are expected to make anywhere from $50,000 to $70,000. You can expect those who choose commercial cleaning businesses to make over $100,000.
How much should I charge my clients for my services?
While this may vary depending on each individual's preferences and goals in their business, the average cost of cleaning services is roughly between $90 to $150, and those who charge per hour range anywhere between $25 to $90 per cleaner. Additionally, the average single-family home can range from $120 to $150 for the cleaning services, though this may vary depending on the size and the amount of labor being put in each home.
Is starting my own cleaning business a good investment?
While the answer may vary given everyone's budget and goals in their career paths, investing in your own cleaning business seems like a good investment for the fact that it's one of the few businesses that you can start with as low as $2,000 for the initial cost. In this career path, you also get to own your own business without requiring you to rent or buy premises or pay any utility bills. That being said, starting your own cleaning business is a good investment for anyone seeking this career choice as it opens the doors to having your own business with low starting costs, and minimal wait time to start your business.
To learn more on how to start your own cleaning business, check out my startup documents here.
Please note that the contents of this blog are for informational and entertainment purposes only and should not be construed as legal advice. Any action taken based on the information provided in this blog is solely at your own risk. Additionally, all images used in this blog are generated under the CC0 license of Creative Commons, which means they are free to use for any purpose without attribution.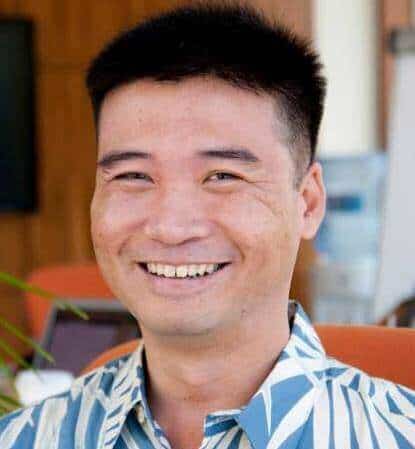 About the author. Entrepreneur and Cleaning Business Fan.
Hi! I am Shawn and I am a happy individual who happens to be an entrepreneur. I have owned several types of businesses in my life from a coffee shop to an import and export business to an online review business plus a few more and now I create online cleaning business resources for those interested in starting new ventures. It's demanding work but I love it. I do it for those passionate about their business and their goals. That's why when I meet a cleaning business owner, I see myself. I know how hard the struggle is to retain clients, find good employees and keep the business growing all while trying to stay competitive.
That's why I created Cleaning Business Boss: I want to help cleaning business owners like you build a thriving business that brings you endless joy and supports your ideal lifestyle.