Starting a cleaning business is a huge undertaking. You must be ready to spend a lot of time and effort to make your business successful. Although there are a lot of serious aspects involved with being a business owner, there are some ways to have fun. One of those ways is by selecting the name of your cleaning business. 
Naming your cleaning business can be an activity that you engage your friends and family in. You can use online name generators. You can make lists based on puns. The possibilities are endless. Here are some ways you can have fun naming your cleaning business: 
Have fun trying to keep it short
Use fun cleaning-related terms
Think of fun phrases customers might use
Say it aloud
Look up other names for cleaning businesses

 

Use a focus group of friends
Using these techniques you can have fun naming your cleaning business. The best part is that you will be able to identify all kinds of names and you'll be able to engage others in the process. Keep reading to learn more about how you can have fun naming your cleaning business. 
Have Fun While Trying to Keep It Short
The most catchy names are those that are short and sweet. When coming up with the name for your cleaning business try to think of a name with no more than 3 words. The less the better. To make keeping it short fun, you can use the following techniques:
Make a list of words related to your specialty

 

Make a list of words related to the neighborhood or city where your business is located

 

Make a list of words related to cleaning

 
Once you have these three lists you can use them to brainstorm name ideas. You could try to use a word from all three lists or just one. Once you see all the terms together in one place it will make coming up with a catchy name easier. One of the things to keep in mind is that shorter names have the best results. More people will remember the name and it will be easier to use in marketing. To make creating a short name more fun you could also work with a group of friends to see who can come up with the most words for each category. The more words you have the more options you have for creating your catchy business name.
Check out this article to know how long will it take to start your cleaning business.
Use Fun Cleaning Related Terms
If you are naming a cleaning business you'll want to use cleaning-related terms. Cleaning-related terms could be focused on techniques or tools used. For example, if you specialize in window cleaning it might be helpful to have it in your name. Letting potential customers know that you use a specialized technique could be beneficial as well. Especially, if you have a targeted clientele.
While using cleaning-related terms can be useful, make sure to not go too far with it. You can get carried away with trying to be too straightforward about your services. Remember you want to be clean but you also might want to be clever. You want people to hear your name and remember it. To enjoy this technique, try to see if you can include cleaning-related terms that rhyme or that have a pun. It may be difficult at first, but once you start brainstorming it'll get easier. 
Think of Fun Phrases Customers Might Use
Customers aren't generally aware of the industry terms that your business might use. Because of that, it isn't beneficial for you to use those terms in your name. Instead, think of the ways that your customers speak. Do they say they have to call the carpet cleaner or a carpet steamer company? Do they talk about antibacterial products or do they say they want something to be extremely clean? Do they ask about whether techniques or products used are pet friendly or pet safe?
For example, you can say "The Green Clean" Be sure to avoid the jargon that might be common to you by getting out among the people and asking questions. You might ask your friends and families about their techniques for identifying cleaning companies. You could also ask them about how they describe cleaning processes that may be common to you. You'd be surprised what you'll learn. Another way to think about customers is to ask some kids! If your business name can be understood by a kid then it is clear enough for your clients.  
Say it Aloud
If I see a catchy commercial. I walk around all day singing the jingle and repeating the business name. It happens all the time no matter how much I try to stop. Catchy names that are easy to remember also sound good when said aloud. While brainstorming names for your business, be sure to say those ideas aloud. Trust your judgment. If you say some of your ideas aloud and they don't stay with you, you'll know you're not on the right track. 
Another thing to keep in mind is that the way it sounds will be important for future marketing. Although you may not have a fully developed marketing plan, you'll likely get one in the future. Being mindful of how your name sounds now will help you in your future marketing plans. It might be fun to record yourself saying the names you've picked aloud. Listen to them and decide which is best. Or, you could even try to think of ways to use name ideas in a jingle. That would be a great way of prepping yourself for creating future marketing. 
Look Up Other Names for Cleaning Businesses

 
Looking up other names to cleaning businesses will help you formulate your own. Of course, you'll want to make sure you are coming up with your name. However, it may help you to see other names to get the creative juices flowing. Many websites list the names of cleaning businesses. Here are a few to check out:
In addition to checking out these sites, you could also use a generator to get the creative juices flowing. Generators give you the ability to put in keywords and then see what turns up. Using the lists you came up with from above (specialty, neighborhood or city, and cleaning terms), you can likely get a good list of names going. Here are some cool name generator sites that you can use: 
Using name generators is a really fun way to help you name your cleaning business. Use a bunch of different generators to get a lot of different options. Picking through the options is sure to give you a good laugh or two. Sometimes generators use algorithms that come up with hilarious names. I tried one using the words window, cleaners, midtown. One of the generated names I got was Blade Window Cleaners. One thing to keep in mind is that the generators are not likely to give you the best possible name. They will, however, give you a place to start your brainstorming. The fun part is coming up with the name yourself anyway. 
Check out this article to know if cleaning franchise is a good investment or not.
Use a Focus Group of Friends

 
My favorite technique for coming up with a cleaning business name is by using a focus group of friends. Your friends are good for this task because they're likely to tell you the truth if you pick a terrible name. Also, a group is better than one person. You'll have more variety in your ideas and you'll also be able to test out a few of the names you come up with. Some ways to use your friend focus group effectively is by doing the following: 
Say every name idea, no matter how bad you think it is
Use the improv technique and never say no
Write down every idea so that you can look back at it later

 

Make smaller groups come up with different aspects of your name
Using these techniques you can come up with good names and have a good time doing it. The best part of coming up with your cleaning business name is knowing that you can start the marketing process. You'll be able to come up with your logo, website design, and even uniform ideas. Bringing your family into the process of naming your business will keep them engaged and excited. It will also give you resources to make sure your business is appearing the way you want it. 
Frequently Asked Questions
What should you do after coming up with your name of choice?
After you've come up with the name you'll want to get your name trademarked. You can visit https://www.uspto.gov/ to get started on the process. You'll also likely want to find a domain name for your chosen business name.
To learn more on how to start your own cleaning business, check out my startup documents here.
Please note that the contents of this blog are for informational and entertainment purposes only and should not be construed as legal advice. Any action taken based on the information provided in this blog is solely at your own risk. Additionally, all images used in this blog are generated under the CC0 license of Creative Commons, which means they are free to use for any purpose without attribution.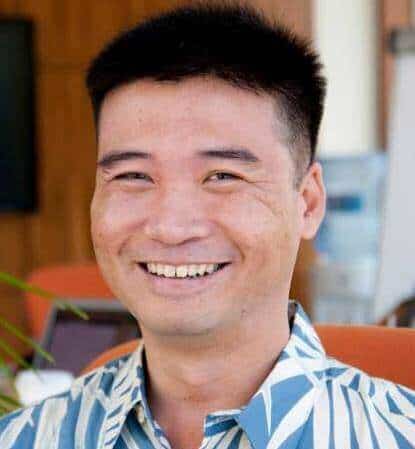 About the author. Entrepreneur and Cleaning Business Fan.
Hi! I am Shawn and I am a happy individual who happens to be an entrepreneur. I have owned several types of businesses in my life from a coffee shop to an import and export business to an online review business plus a few more and now I create online cleaning business resources for those interested in starting new ventures. It's demanding work but I love it. I do it for those passionate about their business and their goals. That's why when I meet a cleaning business owner, I see myself. I know how hard the struggle is to retain clients, find good employees and keep the business growing all while trying to stay competitive.
That's why I created Cleaning Business Boss: I want to help cleaning business owners like you build a thriving business that brings you endless joy and supports your ideal lifestyle.