Starting a cleaning business is a great idea. You can be your boss, set your hours, and hire the people who you think will be best for the job. Another added perk to starting your own cleaning business is you can make money fast. 
Starting your business can earn you between $30,000 to $50,000 per year. Once you secure more clients and grow your business more, that number will only grow. Starting a cleaning business does not just happen overnight, though. You must follow these steps if you wish to start a successful cleaning business: 
 

Make a business plan

 

Set a budget

 

 

Get Proper Licensing and Insurance

 

 

Get Supplies and Equipment

 

 

Set Rates

 

 

Advertising and Get Clients
Start Making Money Cleaning

 
Starting a cleaning business does not have to cost you much money, and with a good plan, you can start making money from your cleaning business fast! 
On average, to start a cleaning business will cost you about $2000. The start-up cost varies based on your location, the number of employees, and the cleaning business you wish to start up.
Step One: Make A Business Plan 
No matter the size of the cleaning business you want to start, you must start with a plan. Write out the goals you have for your company and try to find ways to achieve these goals. Sometimes if you have a big goal, such as running a large cleaning company with many employees, it is better to make this a five-year goal and build up to that. 
Starting big will cost more money upfront, and you may not know the ins and outs yet of running your own cleaning company. You also run into the risk of hiring more employees than the work available. It is much easier to hire more employees than fire employees because you do not work for them. 
In your business plan, also decide what type of services you wish to offer. There are many types of cleaning companies, some of which include: 
Home cleaning companies
Business cleaning companies
Window cleaners
Carpet cleaners
Chimney cleaners

 
Sometimes specializing in areas can cost more money upfront, but it does help make you more marketable and may help you score more jobs. 
Check out this article to know how to describe your cleaning business.
Step Two: Set a Budget

 
One benefit to starting your own cleaning company is that you will have fewer start-up costs than many other types of businesses. One reason for this is because you do not have to rent, own, or build a building for your cleaning company to run out of. 
As long as you have a spot to store the equipment and products needed to clean, you can start. If you do have other employees working for you, then you may need a storage shed or garage that they can have access to so they can access supplies and equipment when needed.
Some things to make sure your budget for in your cleaning business includes:
Licensing Your Cleaning Business
Various Insurances
Staff
Cleaning Supplies and Equipment
Advertising and Marketing
Step Three: Get Proper License and Insurance

 
Depending on the type of cleaning company, size, and the number of employees, you may need different licensing types for your cleaning company. Check with your local small business agency and state to verify the requirements in your area. 
To get the proper licensing and insurance for your business, you will need to create a name for your business. When naming your cleaning business, think of something fun and catchy but, also make sure others know it is a cleaning business when they hear your name.
Depending on the services you offer, employees, equipment, and if you provide a work vehicle for your cleaning business, you may need additional types of business insurance. Make sure you do your research and get the proper licensing and insurance required for your location and business. If you are caught without the required ones, you may face fines and other penalties. 
Step Four: Get Supplies and Equipment

 
This is where you will spend your most money. If you plan on running a specialized cleaning service such as a carpet cleaning service or window cleaning service, this may be more expensive than a home or business cleaning service. This is because you will need extra equipment and more specialized cleaning supplies to do this. Whereas if you plan to start an at-home or business cleaning service, you will not need specialized equipment or cleaning supplies. 
The cost of cleaning supplies will vary from cleaning business to cleaning business. However, plan on investing at least $200 to $500 in cleaning supplies and equipment. Some cleaning supplies and equipment that are necessary for a cleaning business include:
Mops
Vacuums
Trash Bags
Gloves
Various Cleaning Chemicals

 
Step Five: Set Rates

 
Once you can determine how much money is needed on cleaning supplies and equipment, you can set how much you need to charge and how many clients you need to be a profitable business. It is easier to get cleaning contracts when you have lower but competitive prices. However, you also need to make sure that you are making your expense back. 
If you are running a small in-home cleaning company, this may not be too difficult to have one or two clients to start with, and you should still make your money back. Suppose you plan on opening a more extensive cleaning company or plan on having a specialized cleaning company. In that case, you may need to have more cleaning contracts or higher rates to make profits back from your initial setup costs. 
Research cleaning companies that are similar to yours in your area and see how much they are charging. If your prices are higher than their services and they have a good reputation and offer the same services, they may win cleaning contracts over your new company. 
If you have a specialized cleaning company, then you may have less competition in your area and may be able to charge more than other types of cleaning companies. Try to find similar companies in your area or nearby area and charge similar prices as they charge. You may need more than one client, but it can be a little easier in some locations to win more cleaning contracts when you run a specialized cleaning service. 
Check out this article to know what type of cleaning business you can start.
Step Six: Advertise Your Cleaning Service and Get Clients

 
Once you know what you will charge for your services, get the word out about your new company. 
Printing flyers, word of mouth and recommendations from family and friends, and passing out business cards are relatively inexpensive advertising methods for a cleaning service. These advertising methods work exceptionally well for in-home cleaning services. You can pitch your cleaning business to a variety of locations that you wish to work for. For example, you can let businesses and schools know about your cleaning business, the services you offer, and rates. 
It is good to invest some money into advertising since you will win more cleaning contracts with relevant advertising. You will make your money back quickly if more people choose your business over your competitors when choosing what cleaning business to go with locally. 
You should plan on investing about $100 to $200 in advertising if possible. Even if you cannot make this investment initially once you start having money come in, you should invest some of your profits into advertising to continue growing your business.  
Start Your Cleaning Business

 
No matter the size or cleaning business you choose to start up, there is a high potential to earn money fast. You may not expect to have to pay for some hidden costs when opening a cleaning business, such as insurance costs and marketing and advertising costs, but investing in these areas will help keep you out of legal trouble and help you grow your business. 
Cleaning businesses require some planning and cannot just be started overnight; however, if you follow these six steps, you should make money from your cleaning business fast. 
Frequently Asked Questions
What are some types of insurance that I may need for my cleaning business?

 
There are four types of insurances that you may need to purchase depending on the size, location, number of employees, and location of your cleaning business. The four types of insurances that you may need are general liability insurance, business owners' policy (BOP), workers compensation insurance, and commercial auto insurance. 
How much should I pay my cleaning staff?
The good news is if you plan on running a small cleaning business, you will need much less staff than if you start with a large cleaning business. Typically, starting your cleaning business, employees pay at $11 to $12 an hour is a fair price. 
To learn more on how to start your own cleaning business, check out my startup documents here.
Please note that the contents of this blog are for informational and entertainment purposes only and should not be construed as legal advice. Any action taken based on the information provided in this blog is solely at your own risk. Additionally, all images used in this blog are generated under the CC0 license of Creative Commons, which means they are free to use for any purpose without attribution.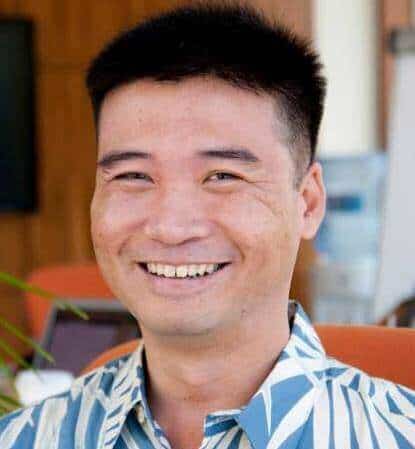 About the author. Entrepreneur and Cleaning Business Fan.
Hi! I am Shawn and I am a happy individual who happens to be an entrepreneur. I have owned several types of businesses in my life from a coffee shop to an import and export business to an online review business plus a few more and now I create online cleaning business resources for those interested in starting new ventures. It's demanding work but I love it. I do it for those passionate about their business and their goals. That's why when I meet a cleaning business owner, I see myself. I know how hard the struggle is to retain clients, find good employees and keep the business growing all while trying to stay competitive.
That's why I created Cleaning Business Boss: I want to help cleaning business owners like you build a thriving business that brings you endless joy and supports your ideal lifestyle.