If you want to expand your cleaning business, then you must consider exploring referral programs. A good referral system will make your customers work for you.
Depending on your target, there are different cleaning business referral ideas that you can deploy to increase your customers such as 100% payback, cleaning discounts or free cleaning as incentives. These ideas are not complex, and you can combine different approaches to get the best result.
If you've been looking for the best referral ideas for your new business, you're in the right place, because I'll show you everything you need to know. The good thing is that these referral ideas apply to both old and new businesses. Read along as I show you.
Many business owners are scared to ask their customers for referrals. It may be that they don't know how to go about it. There are ways by which you can ask your clients for referrals, and they will be happy to help you. All you need is to take the right approach and be as clear as possible. But first, let's see why you need a referral program for your cleaning business. I'll also show you what a good referral program is and how you can exploit it to your advantage.
Why a referral system is important to your business?
Referral is important because people consult with others for recommendations on products and services. Most times, people act on advice and guidance they get from friends and family because they trust them. It makes sense, because if a friend tells you how good a product is, you'll most likely try it out.
The main goal of a referral program is to get new loyal customers for your cleaning business. Also, the end goal is to generate more ROI, and a good referral program will give you this.
Referrals are not only cheap, but also effective. You'll be able to raise awareness about your business through word of mouth marketing by creating an army of happy customers. Referrals from clients boost sales at low costs. You need to know what a referral program is before you can build a robust one.
What is a referral program?
A successful referral program is one that your business is going to reward clients, staff, or anyone else who is bringing more clients.
The "reward" could be a tangible gift, an extra service you offer, a form of discount, or cash.
The thing you want to set up is a system that works for you and the people referring customers to you. You'll want to try for an even balance. The compensation you offer will have to be equal to what you get.
The first thing you do when an existing customer sends a family member or friend to your business is to thank them! Right? Seriously, there's no better way you can feel appreciated than for one customer to recommend your business to someone else.
It feels so good to know that your customers think so highly of you that they want their friends and colleagues to enjoy that same experience with the cleaning services you provide.
In fact, it makes your customers feel good to know that they can help their friends in this way. You might say, "Well, if they demonstrate their gratitude for my cleaning services, how will I give them my gratitude?" You can offer them this gratitude by more of what they enjoy from you — cleaning.
You must ask some critical questions before you set up a referral program. This will help you run an effective campaign.
The following questions are important:
Are my current customers happy with me?

Will my reward make sense to my customers?

Will the reward be beneficial to my old and new customers?
These are just a few important questions that you must consider before setting up a referral program. Besides, the answers to these questions will help you make better decisions. Many cleaning business referral ideas will come to you, but not all will be effective.
In a nutshell, what I've been trying to say is that you need to understand your customers.
Another thing you want to do before launching a referral program is to identify ways in which you can improve the quality of your service. Your customers are happy, but you can make them happier. The more satisfied they are, the more new customers they'll bring for you.
Check out this article to learn where can you advertise your cleaning business without costing any money.
Referral ideas for your cleaning business
I'll be sharing with you a few ideas that you can use for your referral program. These are simple ideas, and you can tweak them to your taste. Also, you can be creative and come up with unique ideas.
Here are some ideas you can try out:
100% Payback
You're not giving your client a charge-free service. You're not running a charity, you're in business to make a profit. Here's the thing: give your existing customers 4 referral cards and promise them a 25% discount on every customer they refer to. They'll have enjoyed 100% cash back by the time 4 of their referrals successfully do business with you. In reality, you're not giving a free service, but you're still delivering what you promised. This is an effective marketing strategy that works.
Cleaning discount
You can provide a cleaning discount to your existing customers when they refer others to you. This form of referral reward will vary. You can offer 25% for just referrals, and 75% if the referrals turn to customers. You may also want to consider spreading the discount on multiple cleaning tasks. Let's assume, for example, that the referral resulted in a new client booking. Then, you might want to give them 50% off their next two cleanings as a reward.
Free Cleaning
Another form of referral opportunity is promising to clean your client's home free of charge. You may want to place some limitations on this kind of reward, though. For example, before they enjoy the free cleaning, you may ask your client to refer at least three people, and the referrals must produce at least one steady client or produce a minimum of $500 in new revenues. The figure will, of course, depend on how much a free clean will cost you.
Everyone loves to get something for free, and your referring customers will most likely enjoy receiving free cleaning and will keep referring new customers to you.
Let customers know about your referral program
It is one thing to have an excellent referral idea for your cleaning business. It is another thing to let your customers know.
To have an effective campaign, your customers must be on the same page with you. You can send them emails if you've their mailing address, you can also drop cards for them. Print a beautiful flyer for them, post the referral program on your private Facebook page, or call them. However you want to get the message out, just get it started.
You should also keep a spreadsheet record as soon as people start to respond to your campaign. The purpose of the record is to keep track of your progress, as well as a record of customers bringing in referrals for you.
Heck! You can also run your referrals online. This is another effective way to increase your customers.
You should consider this option if your business is still at its early stage. An online campaign is easy — all you need to do is get multiple websites to sign up for your affiliate program. You then pay them a certain commission for every customer that they refer to your business.
Don't forget to create a referral program for your staff
You can do something like this: offer $20 for every one referral from a team member. Of course, you can set the price to what you can afford. Do you see the big picture here? Everyone on your team will be working to bring in more customers for your business. If you choose not to give money to your staff, how about giving them time off work? You can offer them a paid 3 hours off work for the first client. 5 hours off work with the second referral. One full day paid off for the 3rd client they send to your business.
Both ways will work. You may want to consult with the local employment regulations on the implementation of this policy. Every country is unique, and you don't want to violate the law when attempting to expand your cleaning company with a referral system.
Note: you should only release the reward after completing the business with a new referral.
Check out this article to get an idea of the average income of a cleaning business owner.
The Dos and Don'ts of a good referral program
F0r a brilliant cleaning business referral idea to be effective, you must adopt the right attitude. Don't be pushy, don't be relaxed. You've got to strike a balance in your approach. Take note of the following:
Give your customers sufficient information
For your referral program to work, you must give your customers all the necessary information. Don't expect them to have all the details. This is presumptuous, and it can lead to failure.
Don't expect your customers to always think about you.
Your campaign will fail if you expect customers to always think about you. They have many other personal things to worry about, and your business is not on that list. So, you must always find ways to engage with them and remind them about your promo.
Always attach terms and conditions
Your terms and conditions must contain what qualifies a client to enjoy the referral benefits. Also, you can include a validity period for these benefits. 
Frequently Asked Questions
When can I stop a referral program?
You can stop your referral program anytime you feel you've hit your target.
What should be in my terms and conditions?
Your terms and conditions should contain how long the referral program will run for. Also, it should include how long a customer has until a reward is no longer redeemable.
To learn more on how to start your own cleaning business, check out my startup documents here.
Please note that the contents of this blog are for informational and entertainment purposes only and should not be construed as legal advice. Any action taken based on the information provided in this blog is solely at your own risk. Additionally, all images used in this blog are generated under the CC0 license of Creative Commons, which means they are free to use for any purpose without attribution.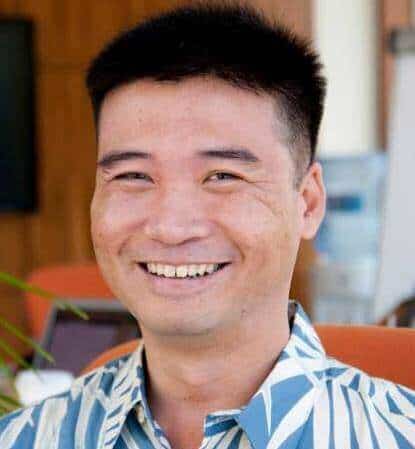 About the author. Entrepreneur and Cleaning Business Fan.
Hi! I am Shawn and I am a happy individual who happens to be an entrepreneur. I have owned several types of businesses in my life from a coffee shop to an import and export business to an online review business plus a few more and now I create online cleaning business resources for those interested in starting new ventures. It's demanding work but I love it. I do it for those passionate about their business and their goals. That's why when I meet a cleaning business owner, I see myself. I know how hard the struggle is to retain clients, find good employees and keep the business growing all while trying to stay competitive.
That's why I created Cleaning Business Boss: I want to help cleaning business owners like you build a thriving business that brings you endless joy and supports your ideal lifestyle.